Plasma donors become 'Friday Friends'
Dedicated plasma donors become friends after years of regular appointments
August 10, 2020
Despite the pandemic, some dedicated plasma donors continue to help patients and nurture their friendship.
Known as the Friday Friends, the group includes more than a dozen men and women who donate plasma regularly at the Canadian Blood Services donor centre in London, Ont.
"Our personalities differ and we come from all walks of life, but we share a common bond," says Irene Hoekstra, grandmother and retired library assistant. "We all recognize that there's an ongoing need for plasma and we want to help meet that need."
They grew increasingly friendly and soon formed their own unique community. Several years ago, the group began to gather for meals and social events, welcoming non-donor spouses. During one outing, organized by Friday Friend and glider pilot Dave Evans, members enjoyed short glider flights.
"Everyone had a great time," says Dave Evans. "We had lunch together afterward and did what we do best – socialized."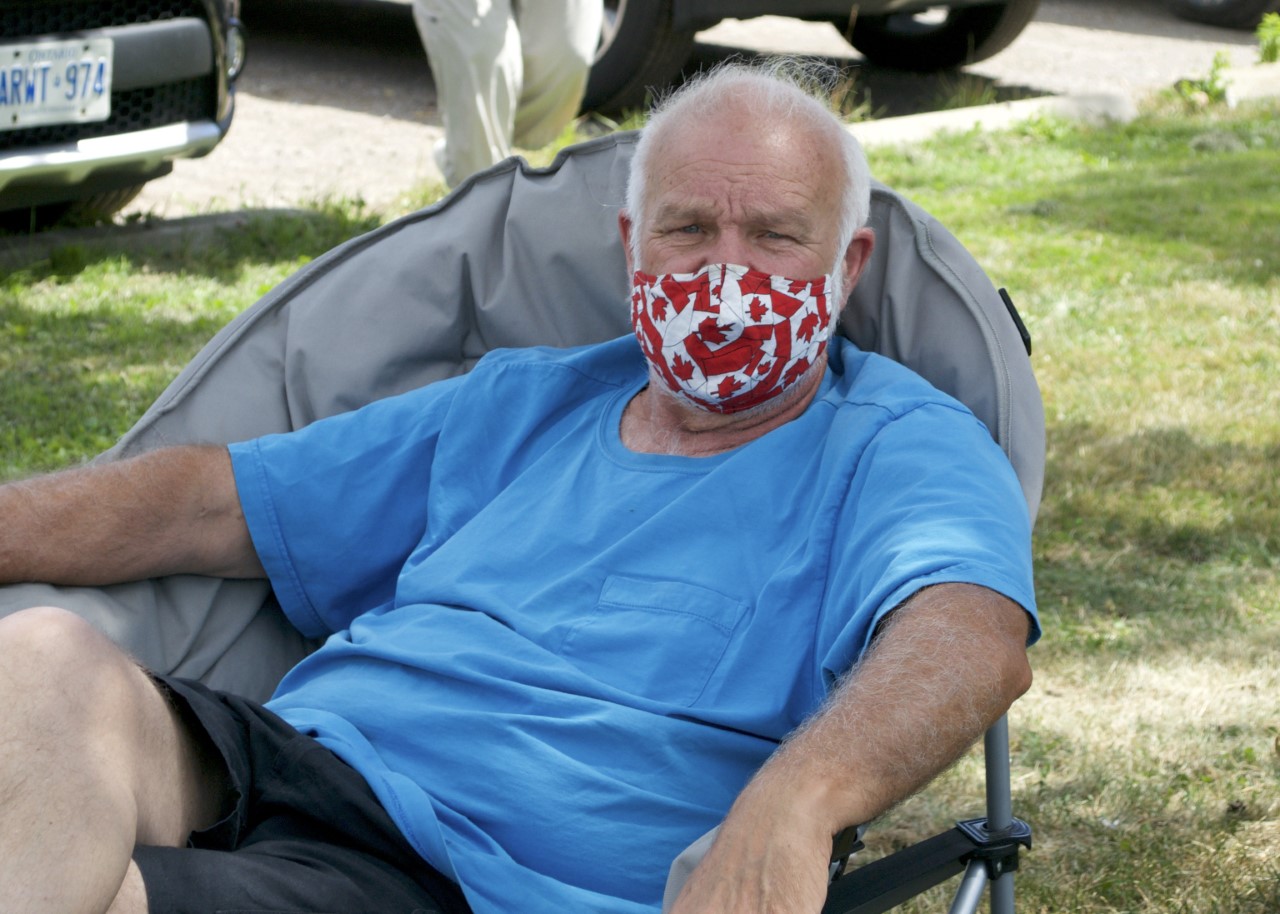 Friday Friend Dave Evans has completed more than 315 donations.
To accommodate COVID-19 and social distancing, however, the London donation centre books fewer appointments per hour and no longer allows donors to gather on-site for snacks and conversation. The Friday Friends find other safe ways to get together.
"Many of us meet in a nearby park after donating every week, respecting social distancing guidelines," says Doug Ouimette. "We've known each other for a long time and want to continue enjoying one another's company."
A thousand plasma donations and counting
Our frontline: 'We give the donors lots of laughs and colour commentary'
Demand increasing for medications made from plasma
Plasma is the straw-coloured, protein-rich liquid in blood that helps other blood components circulate throughout the body. Increasingly, plasma is used to treat patients with a variety of immune deficiencies, bleeding disorders, cancers, kidney and liver diseases, and much more.
Some plasma is simply transfused to patients, but much of the plasma collected by Canadian Blood Services is used to manufacture medications. To meet rising demand for these medications, called "plasma protein products," Canadian Blood Services is opening new plasma centres in Sudbury, Lethbridge and Kelowna.
Most of the Friday Friends have completed several hundred donations. John Gill, for instance, has donated whole blood and plasma more than 1,100 times.
"We added it up one time and calculated that collectively, we've donated about 8,000 times," says John Gill.
Have you recovered from COVID-19? Consider donating plasma for clinical trials
Plasma to save a toddler's life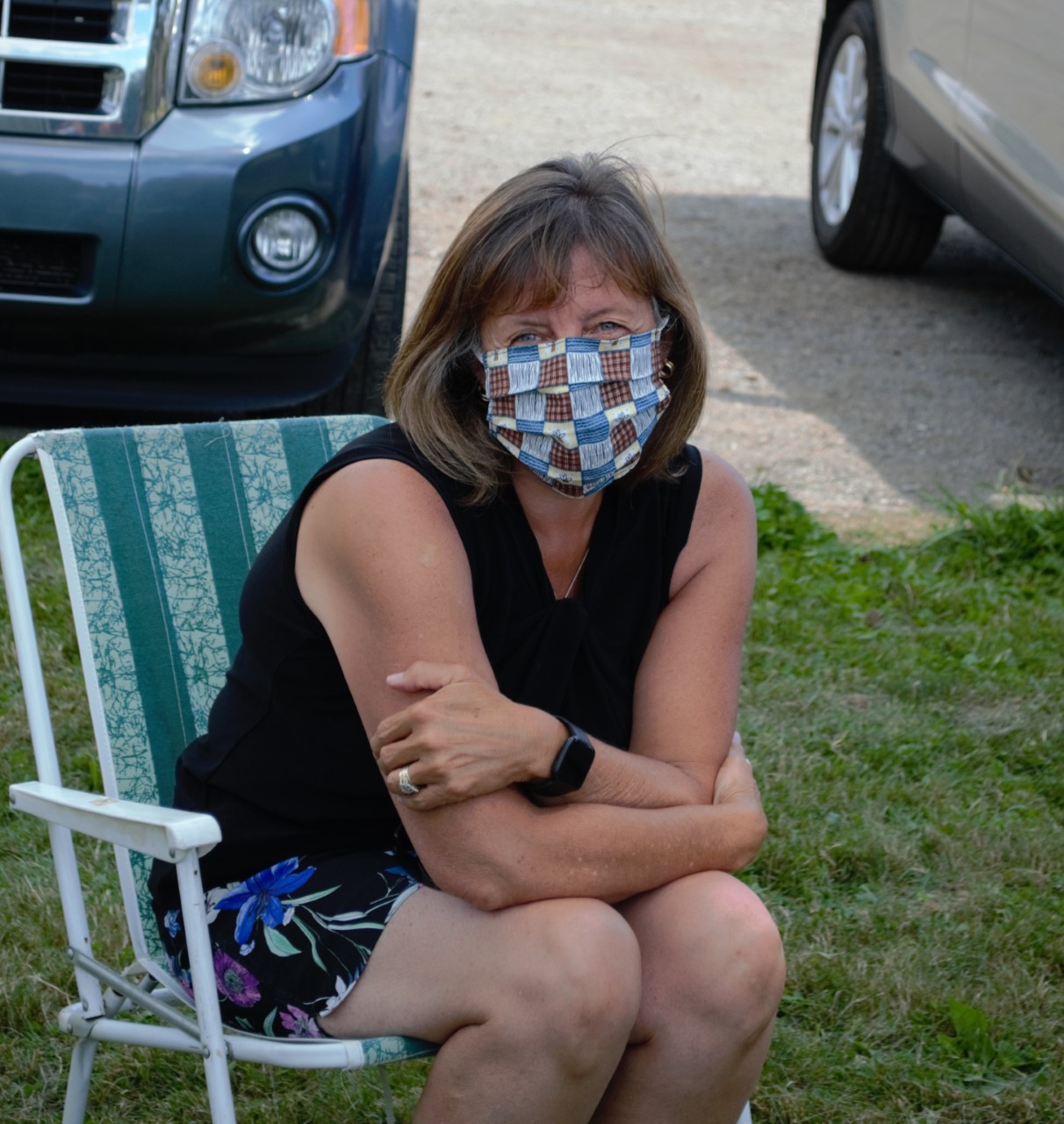 Friday Friend Irene Hoekstra has completed more than 365 donations.
Members of the group cite a variety of reasons for donating regularly. Some know friends and family members who've needed blood and plasma products, for instance. Some have attended donor-appreciation events, where they heard the testimony of recipients. All of them, however, are motivated to keep helping those who benefit from their donations.
"One time, I was told that I couldn't donate because my veins were too hard to reach," says Irene Hoekstra. "I was heartbroken and had tears in my eyes. Thankfully, another Canadian Blood Services phlebotomist helped me donate that day and explained that I was probably just a little dehydrated. Now I always make sure to drink a lot of fluids before donating."
"It feels good to give back to the community," says John Gill. "You never know – maybe one of us or a family member might need a blood product sometime."
Becoming a plasma donor can make a lifesaving difference to patients across Canada who depend on plasma transfusions or medicines made from donated plasma. To book, visit blood.ca/donate, download the GiveBlood app or call 1 888 2 DONATE.