Stem cell donation eligibility and registration
Join the stem cell registry
Take the registration questionnaire to find out if you are eligible.
Canada's national stem registry should be as diverse as our country
---
A patient's best chance of finding a matching donor is among those who share their ethnic background. We need donors from as many diverse ethnic and mixed-race backgrounds as possible.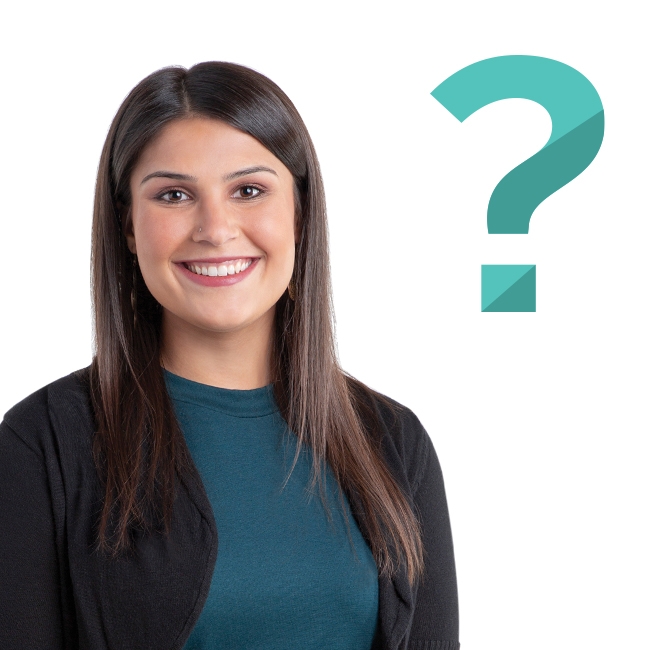 Am I eligible?
Great question! You may register to join Canada's national stem cell registry if you are:
Between the age of 17 and 35.
In good general health.
Free of infectious diseases such as HIV/AIDS or hepatitis B and C.
Free of health issues including cancer, blood diseases, insulin-dependent diabetes, certain heart conditions, etc.
Willing to be a donor to any patient in need.
Find out if you are eligible by completing the registration questionnaire.
Understanding what it means
---
Being informed is a vital process in becoming a registered stem cell donor. Read about the donation process, important registration information, understand the FAQs and take the questionnaire before proceeding to register.
Understanding the height and weight requirements
---
A height and weight requirement exists for the safety of the donor and the best outcome for the patient. If you do not meet the height and weight requirement you may be exposed to higher risks during the donation process and the donation may not produce enough stem cells for the patient.
Review the height and weight chart below to help determine your eligibility.
4 ft. 10 in. - 5 ft.

| Height | Maximum weight (at time of enrolment)  |
| --- | --- |
| 4' 10"  | 191 lb |
| 4' 11"  | 198 lb |
| 5'  | 204 lb |
5 ft. 1 in. - 6 ft.

| Height | Maximum weight (at time of enrolment)  |
| --- | --- |
| 5' 1"  | 211 lb |
| 5' 2"  | 218 lb |
| 5' 3"  | 225 lb |
| 5' 4" | 233 lb |
| 5' 5" | 240 lb |
| 5' 6" | 247 lb |
| 5' 7" | 255 lb |
| 5' 8" | 263 lb |
| 5' 9" | 270 lb |
| 5' 10" | 278 lb |
| 5' 11" | 286 lb |
| 6' | 295 lb |
6 ft. 1 in. - 6 ft. 11 in.

| Height | Maximum weight (at time of enrolment)  |
| --- | --- |
| 6' 1"  | 301 lb |
| 6' 2"  | 310 lb |
| 6' 3"  | 321 lb |
| 6' 4"  | 328 lb |
| 6' 5"  | 339 lb |
| 6' 6"  | 345 lb |
| 6' 7"  | 355 lb |
| 6' 8"  | 363 lb |
| 6' 9"  | 374 lb |
| 6' 10"  | 381 lb |
| 6' 11"  | 392 lb |
148 cm - 153 cm

| Height | Maximum weight (at time of enrolment)  |
| --- | --- |
| 148 cm | 87 kg |
| 150 cm | 90 kg |
| 153 cm | 93 kg |
155 cm - 183 cm

| Height | Maximum weight (at time of enrolment)  |
| --- | --- |
| 155 cm | 96 kg |
| 158 cm | 99 kg |
| 161 cm | 103 kg |
| 163 cm | 106 kg |
| 166 cm | 109 kg |
| 168 cm | 113  kg |
| 171 cm | 116  kg |
| 173 cm | 120 kg |
| 176 cm | 123 kg |
| 178 cm | 127 kg |
| 181 cm | 130 kg |
| 183 cm | 134 kg |
186 cm - 211 cm

| Height | Maximum weight (at time of enrolment)  |
| --- | --- |
| 186 cm | 137 kg |
| 188 cm | 141 kg |
| 191 cm | 146 kg |
| 194 cm | 149 kg |
| 196 cm | 154 kg |
| 199 cm | 157 kg |
| 201 cm  | 162 kg |
| 204 cm | 165 kg |
| 206 cm | 170 kg |
| 209 cm | 173 kg |
| 211 cm | 178 kg |
Important stem cell registration and donation information in other languages
Farsi
SCH 简体中文
TCH 繁體中文
Spanish
Vietnamese
About the stem cells registration process
Stem cells and stem cell transplants

Stem cells are immature blood cells that can become red blood cells (which carry oxygen), white blood cells (which fight infection) or platelets (which help stop bleeding). Bone Marrow is a rich source for stem cells, but they can also be found in circulating blood (peripheral blood) and umbilical cord blood.

A variety of diseases and disorders can be treated with stem cell transplants, including blood-related diseases such as leukemia, aplastic anemia, and inherited immune system and metabolic disorders.

In a stem cell transplant, a patient's unhealthy bone marrow is replaced with healthy stem cells from a donor. To prepare for the transplant, the recipient is usually given high doses of radiation and/or chemotherapy to destroy the diseased marrow. Without the ability to manufacture healthy blood cells, the recipient is extremely vulnerable at this point. Their life is at risk unless a stem cell transplant proceeds. Once the healthy stem cells are collected from the donor, they are transported to the transplant centre and infused into the patient.
Understanding the donor search

The decision to begin a search for a suitable unrelated donor rests entirely with the transplant centre.

We (Canadian Blood Services Stem Cell Registry) coordinate the search and subsequent donation of an unrelated volunteer donor. All volunteer donors must meet a variety of eligibility requirements and undergo a comprehensive health assessment to ensure that the donation process is safe for them and anyone receiving their stem cells.
Within one business day of receiving the request, we forward a preliminary search report of possible matches to the transplant team. This report lists any potential Canadian and international donors who might be a match to a patient.
Potential donors are then contacted for further health screening, a revision of the donation process and to arrange a blood sample appointment for additional testing.
The search process is continuously repeated to account for new stem cell registrants. each search is maintained until a donor is found and makes a stem cell donation or until the transplant team decides to cancel the search request.

It is important to remember that each patient not only needs a matching donor, but also a well-informed, committed and healthy donor. On average, it can take several months to complete the necessary testing and health screening to confirm the most suitable donor for the patient.

If you are a patient, it is not the responsibility of you or your family to find your donor. Your transplant team, working with Canadian Blood Services Stem Cell Registry, is responsible for locating a suitable donor for you.
Matching a donor with a recipient

Donors and patients are matched according to their compatibility of inherited genetic markers called human leukocyte antigens (HLA). These antigens are inherited from your parents. Up to 12 antigens are considered important in the matching process. The best transplant outcome happens when a patient and donor's HLA typing closely match.

Even with millions of donors on registries worldwide, a perfect stem cell match isn't always a guarantee. Some patients have uncommon antigens that may be very difficult to match. In these instances, even with everyone's best efforts, it may not be possible to find a donor. We are committed to building the diversity of our national database by increasing the number of potential donors with diverse antigens.

 

What happens if I'm a match?

Being a match is an exciting experience but it's still just the first step. Your blood needs to undergo additional testing to determine the full extent of your compatibility. You will also need to be tested for transmissible diseases.

If you are selected to donate, a Canadian Blood Services registered nurse will guide you through each step of the process. You will be required to meet with a Collection Centre physician to complete a physical examination and routine medical tests which may include a chest x-ray and electrocardiogram as well as blood and urine analyses to ensure you are healthy and ensure that your donation will not be a risk to you or the patient. During this time, you should address any questions or concerns you may have. If you are medically cleared to donate and agree to proceed, the Transplant Centre will be notified, and the patient will begin pre-transplant treatments such as chemotherapy and/or radiation.

 

What if I say no?

You are free to decline to donate at any point in the process. Your decision will be confidential. However, it is important to be aware that there is a serious risk of death to the patient if you decide to withdraw after his or her radiation and/or chemotherapy treatment has begun. You will be told in advance exactly when the patient will start their treatment and given every opportunity to decline before that date.

If you withdraw your registration, all your personal information collected up to the date of your withdrawal will remain on the registry, but no further personal information will be collected or added to your record. Once you have withdrawn, your personal information will no longer be used to match you with a patient who requires a transplant. We may continue to use or disclose information from your personal information as part of a pool of data that does not identify you.
Being an informed donor is a vital part of the process.
Once you have read through all the key information about joining the stem cell registry, you may proceed to completing the registration questionnaire.
If you've determined that you meet the eligibility requirements, you will need to create a personal online donor profile. If you already have a donor account, you will be asked to sign in and complete your registration and consent forms.
Within 5 to 10 business days, you will receive a self-swabbing kit in the mail with instructions on how to perform a buccal (cheek) swab. This is to help determine your HLA type and fully complete your registration. Watch this video with instructions on how to complete and return your buccal swab to Canadian Blood Services.
We may contact you by phone if we have further questions about your health (based on your responses from your registration information). Please note that your final eligibility rests with the registry team.
Does it cost me anything to register?

No. Registration is free, and you won't be charged for any part of the testing or donation process. We also reimburse the necessary expenses you incur during stem cell donation process. For example, if you must go to another city or province for the procedure, your travel and accommodation costs are covered for you and a companion. While the procedure and recovery will take you away from work for a short time, trends have shown that most employers are willing to give sick leave or paid leave to stem cell donors.
Can I be tested specifically for my relative?

The transplant physician is responsible for finding potential matches within your family—and for arranging testing. When you register to donate stem cells, you can be matched to any patient and bring hope to families anywhere in Canada or around the world.
Can I be tested specifically for my friend?

It is highly unlikely that two friends will share the same genetic profile. The best hope for any patient lies with potential donors already listed here in Canada or around the worldwide. Every new registrant provides hope for patients waiting. If you are willing to donate to any patient and meet the eligibility requirements, you can register to donate stem cells.
Do registered donors ever get to know the recipients they are helping?

Exchange of information between donor and recipient is not permitted for at least one year after the transplant. Some registries will allow correspondence after one year has passed, while others never permit any exchange of information. We will let you know about the policy in your recipient's program one year following the transplant.
Have you moved? Are you moving?
---
It is very important that you let us know when your contact information changes. This can be done by calling us toll free at 1 888 2 DONATE (1-888-236-6283). You can also create an online donor profile and update your contact information at any time. If you already have a profile, simply log in to update your information. We also appreciate being advised if your health status has changed in a way that may affect your eligibility to donate.
New name, same registry
---
If you previously registered with the Unrelated Bone Marrow Donor Registry (UBMDR) or what used to be known as the OneMatch Stem Cell and Marrow Network, you are already a part of Canadian Blood Services Stem Cells Registry and do not need to register again. If your personal information has changed or there has been a change in the status of your health, please update your contact information by logging into your donor profile or call 1 888 2 DONATE (1-888-236-6283).