Coming together across Canada to support Canada's Lifeline
Families, colleagues, faith-based organizations and others  are helping patients in so many inspiring ways.
June 16, 2022
We need 100,000 new donors to join Canada's Lifeline this year. You can help by making an appointment to donate blood or plasma. Using the GiveBlood app? Just click "take a selfie" to inspire others on social media. Don't forget to tag @canadaslifeline! 
Across Canada, different communities come together to support Canada's Lifeline and save lives every day. Colleagues, faith-based groups, teams of family and friends and other community organizations donate blood and plasma and inspire others to join them. Some form teams through our Partners for Life program, while others come together more informally to donate as a show of support for a blood product recipient.
Whatever their origin, groups of blood and plasma donors deliver incredible support for patients every day, while also inspiring new donors to join Canada's Lifeline. Here are just a few stories about their recent efforts.
1. Blood donation by Sikh Nation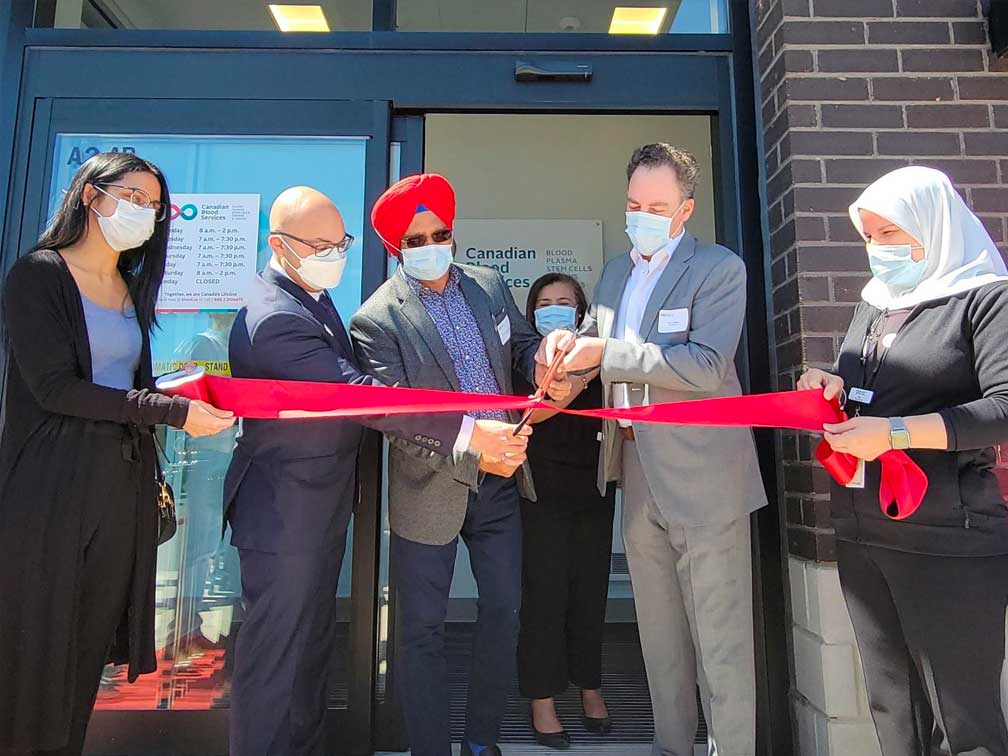 Blood Donation by Sikh Nation is the largest contributor to our pledge-based Partners for Life program. The group has organized an annual series of blood donor events across the country for more than two decades.
Last November, some Sikh Nation members came together for a blood donation event in Abbotsford, B.C., even as many were personally affected by disastrous flooding in the region. Organizer Mandeep Tatla, seen in the photo at the top of this article, also donated blood for the first time at that event, mere days after his family was forced to evacuate their home.
"The humanity inside tells you ― right from your gut ― that you have to go out, you have to do something," says Mandeep, whose story we shared on Instagram.
More recently, our new plasma centre in Brampton welcomed another Sikh Nation supporter, Ranjit Singh Panesar. He cut the ribbon at the centre's grand opening and alsomade his own first donation of plasma. This straw-coloured component of blood is used to make lifesaving medications in increasing demand around the world.
"We get everyone involved — families, young people — everyone," says Ranjit.
Read more: Celebrating a new plasma donor centre in Brampton
2. RBC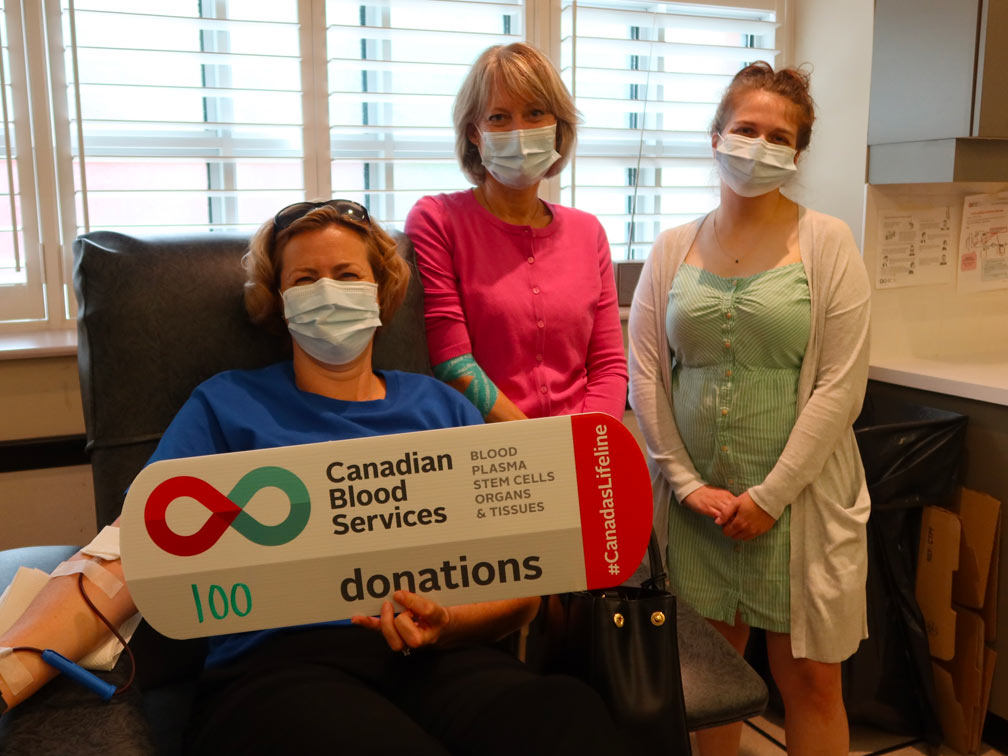 Every year, thousands of blood donors take part in group donations as part of Partners for Life teams affiliated with RBC, one of Canada's largest banks. Team champions gather colleagues in their communities to donate blood.
"We started small with a team of three of us in Toronto," says Amanda Moore, a team champion in Toronto, Ont. "Last November, we passed our 2021 goal of 1,000 donations. We were really excited about that!"
Last year Amanda also hit an impressive milestone of her own, when she made her100th blood donation.
Read more: Partners for Life program connects RBC employees across Canada
3. The 'Toronto Deltas' and Lambda Mu Mu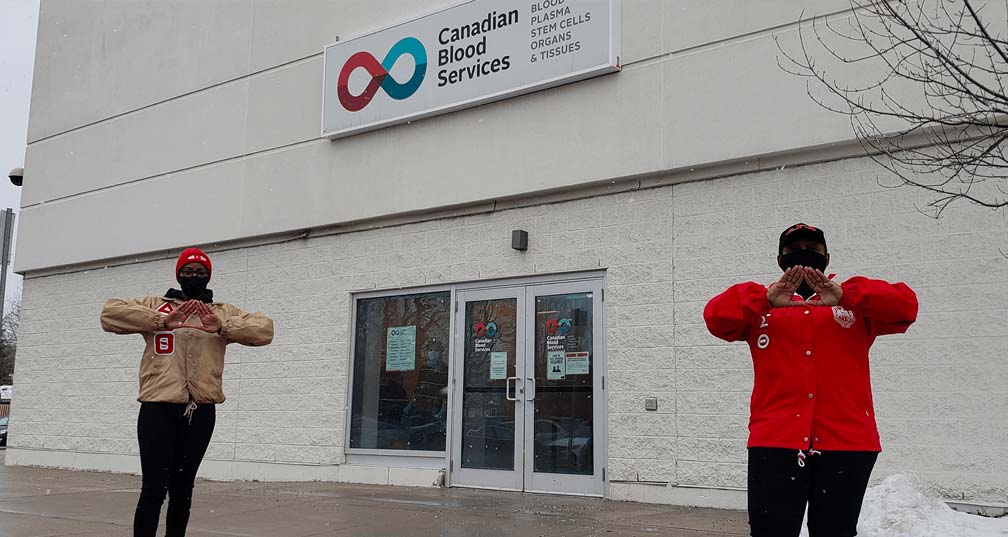 For four years, Delta Sigma Theta Sorority, Inc. (GTA Alumnae Chapter) — known informally as the "Toronto Deltas" — and the Lambda Mu Mu Chapter of Omega Psi Phi Fraternity, Inc., have rallied Black people in the Toronto area to donate blood and join the stem cell registry.
The two groups share a connection to Howard University, the historically Black university in Washington, D.C., where their parent organizations began more than a century ago.
"We want to help our communities help themselves. That's why we're helping to spread awareness of the lack of representation of Black people in the stem cell registry," says Christopher Adam Infantry, Lambda Mu Mu Chapter president.
Read more: How a Black fraternity and sorority rally support for Canada's Lifeline
4. Ahmadiyya Muslim Youth Association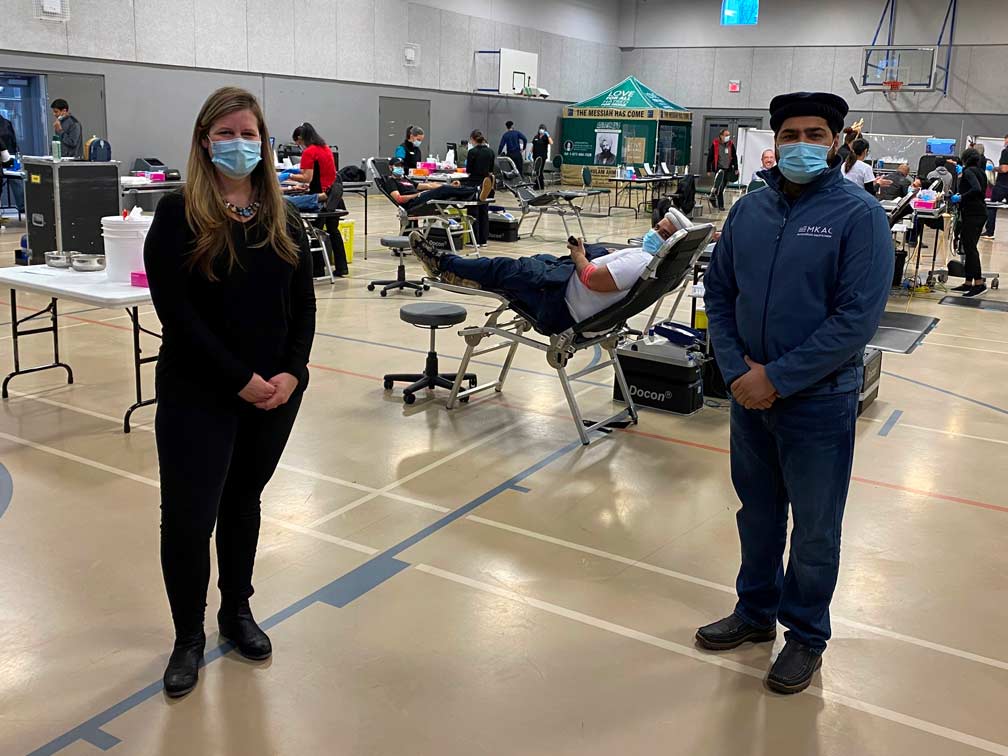 For more than 15 years, the Ahmadiyya Muslim Youth Association (AMYA) Canada has recruited both blood donors and prospective stem cell donors as a national Partner for Life group. (Stem cells can be used to treat more than 80 diseases and disorders. People between the ages of 17 and 35 can join the registry simply by requesting a swab kit online. If later matched to a patient, they may save a life.)
The association's slogan is, "love for all, hatred for none." It regularly encourages its members to get involved in humanitarian activities.
"In our religion, Islam, service to humanity is part of our faith," says national vice-president Salman Mangla.
Read more: Meet a national Partner for Life group guided by faith and helping Canada's Lifeline
5. The Becker family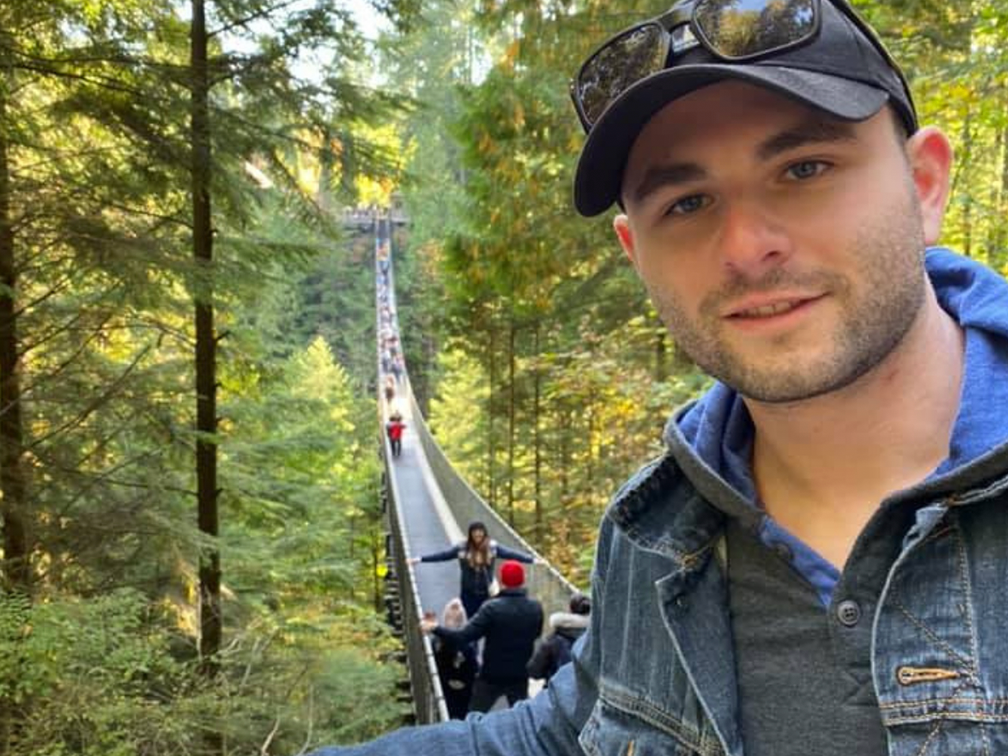 Less than a week after entering a hospital emergency room in crisis in summer 2020, Ben Becker passed away from the effects of leukemia — a diagnosis he'd received just days earlier. His grieving family has honoured him by hosting events in support of Canada's Lifeline.
Less than a week after entering a hospital emergency room in crisis in summer 2020, Ben Becker passed away from the effects of leukemia — a diagnosis he'd received just days earlier. Two days before what would have been his 29th birthday, Ben's parents and brother organized community donation events — for both blood and financial gifts — to support the patients of the future. These events honour Ben's caring spirit and compassion for others, and shine a light on all ways to give to support patients in need.
"We can't bring Ben back. But what we can do is bring the community together to support the blood system and give other patients like him a chance," says Peter Becker, Ben's father.
"As someone who always put others first, he'd want anyone to have the same access to blood products that he did."
Read more: A blood drive and fundraiser honour an active, compassionate young man
6. The Wolfe Pack Warriors
Kane Wolfe was barely a year old when he received blood for the first time during heart surgery. Around six years later, he needed a second surgery — and this time, his parents, Kristy and Harrison, marked the occasion by donating blood for the first time themselves.
Today the couple also helps to recruit other blood donors. Kane's great-great-grandfather was the founder of Alberta's Wolfe Automotive Group 100 years ago, and recently, his family also created the Wolfe Pack Warriors to support their communities. That group is now part of the Partners for Life program and has organized several group donations.
"We are donating because we can. Because it's something we can do. We can do it for all those kids (and adults) like Kane who require blood products due to illness, surgery or accidents." says Kristy.
Read more: Alberta boy inspires Wolfe Pack Warriors to donate blood