Sikh Nation recognized for contributions to Canada's Lifeline
Sikh Nation recognized for contributions to Canada's Lifeline
December 18, 2020
Canadian Blood Services recognizes the outstanding contributions of individuals and organizations at our annual Honouring Canada's Lifeline celebration. Honourees from across Canada represent the infinite connections that make up Canada's Lifeline. As part of this year's event, we are pleased to honour the efforts of Sikh Nation for its work as a national partner - donating blood and partnering with us to recruit others to join Canada's Lifeline. 
 
"Sikh Nation is an important part of Canada's Lifeline," says Gord Kerr, director of donor experience and performance with Canadian Blood Services. "Through passion and commitment, they enrich our communities by running one of the largest annual blood donation drives in Canada. Their incredible support has continued to remain strong even during the pandemic." 
The Sikh Nation around the world reaches out and embraces the vision that all humans should live a safe and happy life.
For more than 20 years, Sikh Nation has partnered with Canadian Blood Services in a series of annual donation events in several provinces across the country. In fact, it has become Canadian Blood Services' largest Partner for Life blood donor group in the B.C. and Yukon region, and one of the largest donor groups in the country.

The November Blood Donation by Sikh Nation campaign represents a look to the past and a view to the future, coming together to promote awareness of the constant need for blood and blood products.
Since the partnership began, Sikh Canadians have helped save nearly 150,000 lives.

In 2019 alone, participants in Sikh Nation's blood donation campaign donated more than 2,700 units of whole blood. About half of all blood collected through the partnership has come from a single annual event that also commemorates their past.

"Donating blood helps build community and makes such a difference in the lives of people in Canada," says Jastej Kaur, who has volunteered for Sikh Nation in British Columbia since the beginning of the campaign.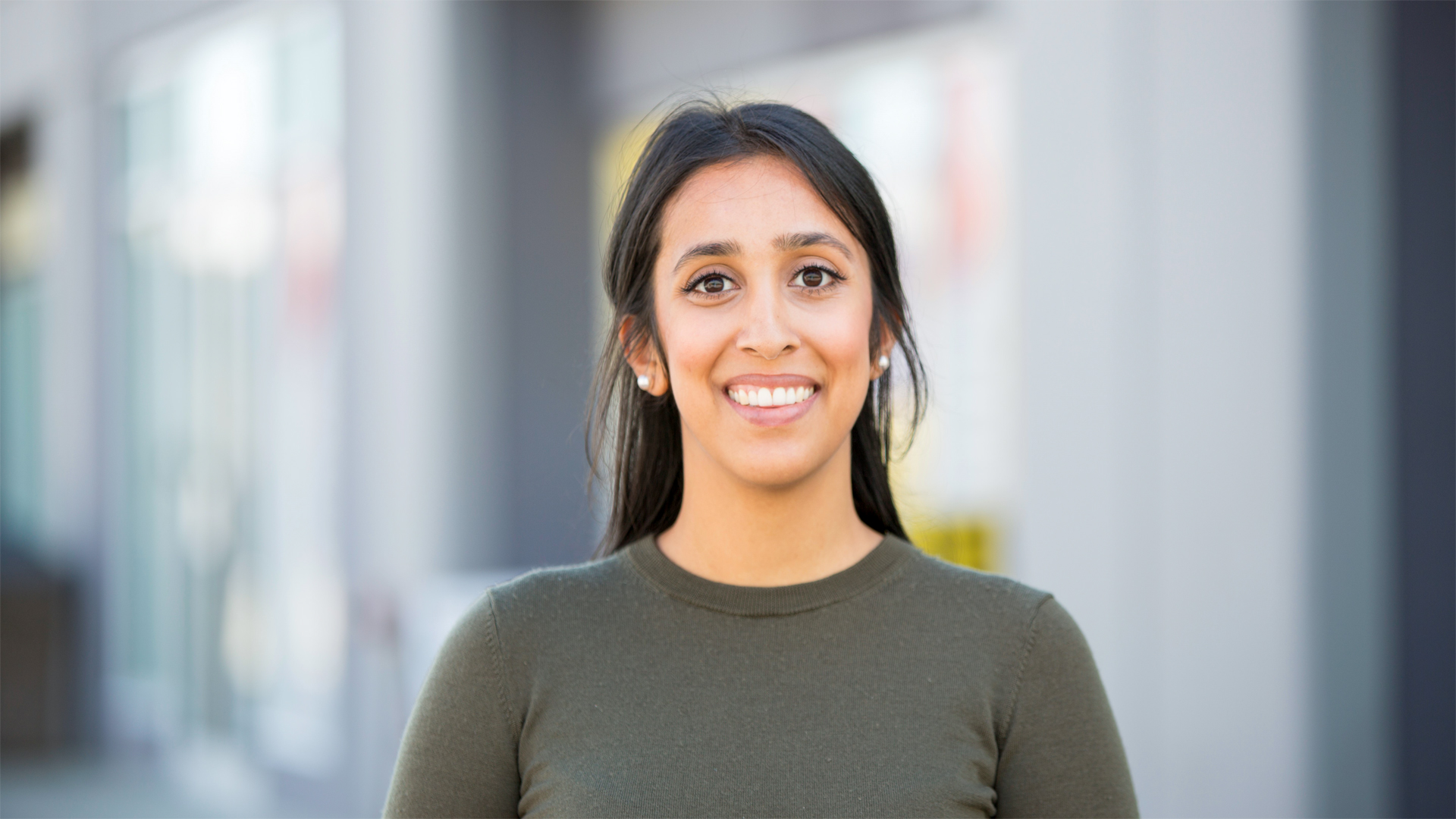 Jastej Kaur, a volunteer for Sikh Nation in British Columbia
The campaign began in Surrey, British Columbia, and now involves 25 blood donation events that span B.C, Alberta, Manitoba and Ontario.

More than 20 years later, Kaur still supports the campaign in BC that now involves hundreds of volunteers - reaching out to donors months in advance.

"As a people, Sikhs believe that everyone is equal, and that being kind is the best way to go about your life," shared Jastej. "Donating blood is one of the kindest, most selfless things you can do. It takes an hour out of your day. Seeing such a positive reaction from donors and volunteers really resonates with people."

Jastej has seen significant changes over the years.

"I see the demographics of donors changing, from people who emigrated directly from Punjab to include first- and second-generation Canadians and people who are not even from the Sikh religion. We have seen people drop by our events who have just heard about our efforts and are interested in what we are doing."

As COVID-19 descended upon the world, members of the Sikh Nation stepped up to help.

"When it first hit – we put out a call for people to donate and help ensure the blood supply remains constant. Everyone wanted to help."

"Volunteers reminded donors booking appointments to wear masks and stay safe."

"It's awesome to see people so willing to help, even in such a time of turmoil."

"The biggest thing is not only how involved in the community you are, but the impact something like blood donation can make on recipients in Canada.

That's why I come back year after year to volunteer and donate every so often, because I see the impact it has on a broader scale – it's so beautiful."

Kaur shared how it felt to be recognized during this year's Honouring Canada's Lifeline event.

"It feels great! We started off as such a small campaign. It has never been about recognition; it has been about saving lives. Having Canadian Blood Services recognize us as a partner for something that we just love doing, is a really nice feeling, it just warms your heart."

All members of Canada's Lifeline have very personal reasons for becoming involved. The Sikh Nation's promotion of blood donation among their community and beyond truly exemplifies the infinite connections that benefit all Canadians.
Across the country hundreds of organizations, associations, companies, communities and schools have joined the Partners for Life program. The program offers teams the opportunity to raise awareness, book group donations, host a donation event, and/or set an annual donation pledge. Our partners give blood, volunteer time and/or become stem cell registrants. Visit Becoming a partner with Canadian Blood Services to find out more.