National Blood Donor Week begins with thanks from patients
Enjoy stories this week that recognize and celebrate donors for strengthening Canada's Lifeline
June 13, 2021
Amélie Adolphe received many blood transfusions in spring 2020 after she swallowed a button battery, which caused injury and severe internal bleeding.
National Blood Donor Week (June 13-19, 2021) is an opportunity to celebrate blood donors and thank them for their generosity and commitment to patients. It coincides with World Blood Donor Day on June 14.
We are extremely grateful to donors for all the ways they have supported Canada's Lifeline this past year. Because of donors, we have continued to meet the needs of patients through the COVID-19 pandemic.
To begin this year's celebration, we want to revisit a few stories we have shared previously which demonstrate the impact of donors' vital gifts. The grateful recipients below have also shared their thanks in a special video.
Thanks to those who donate
Over the next week we'll share new stories that recognize and celebrate donors for their commitment to patients. During National Blood Donor Week, watch our Stories page and follow Canada's Lifeline on Twitter, Facebook, Instagram and LinkedIn.

Leslie Bangamba is thankful to blood donors for saving her daughter Amélie's life
In April 2020, Amélie Adolphe was rushed to hospital. Unbeknownst to her parents, she had swallowed a button battery, which caused injury and severe internal bleeding.
"Without blood donors, our little girl wouldn't have survived," said her mother, Leslie Bangamba.
Leslie and her husband Astrel Adolphe were regular blood donors well before this frightening episode, and they have actively encouraged others to give. Leslie has also become a powerful advocate for patients in other ways. The Red Deer mother has been raising awareness of the dangers of button batteries and has also raised funds for Stollery Children's Hospital, where Amélie received treatment.
Read more: Toddler survives after ingesting button battery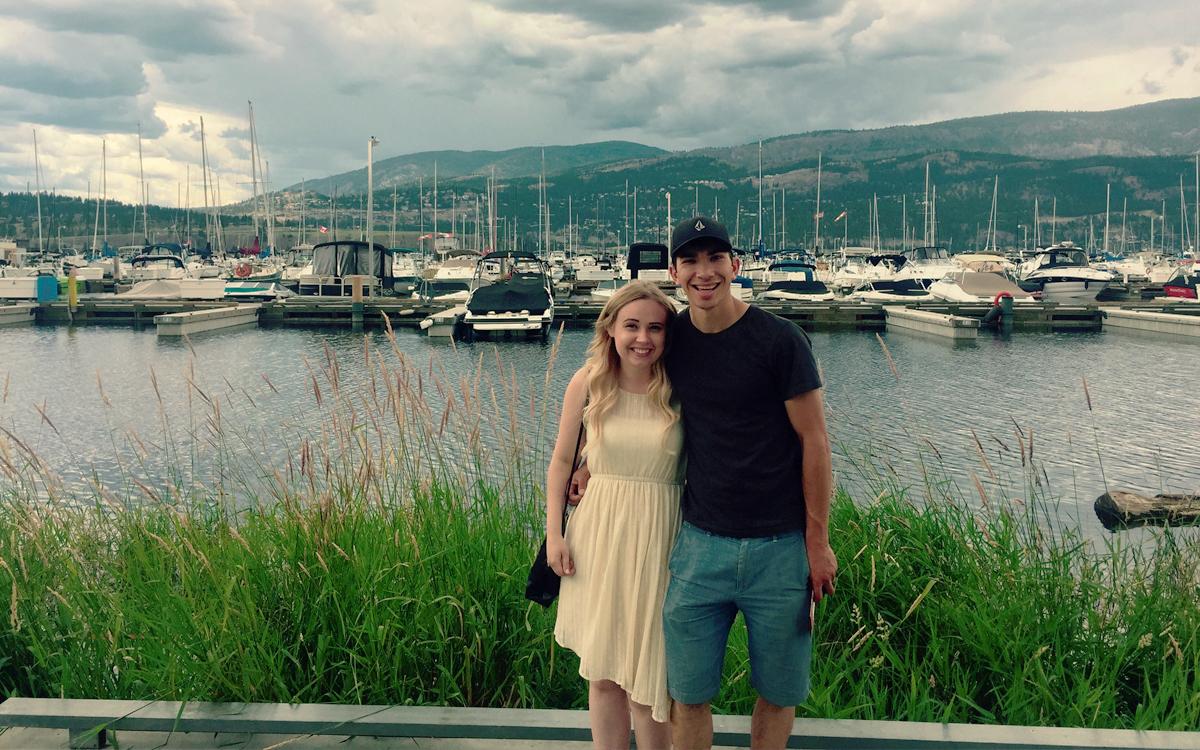 Michael Wark required blood products and a stem cell transplant to treat Acute Myeloid Leukemia
In 2018, Michael Wark of Red Deer, Alta. was diagnosed with Acute Myeloid Leukemia (AML), an aggressive blood cancer. He received blood products during several months of treatment and a stem cell transplant from an unrelated volunteer donor that saved his life.
"As a blood and stem cell recipient, I can honestly say that I owe donors my life," he said.
Read more: Alberta man thankful for the generosity of donors this holiday season and International stem cell donation inspires long-distance friendship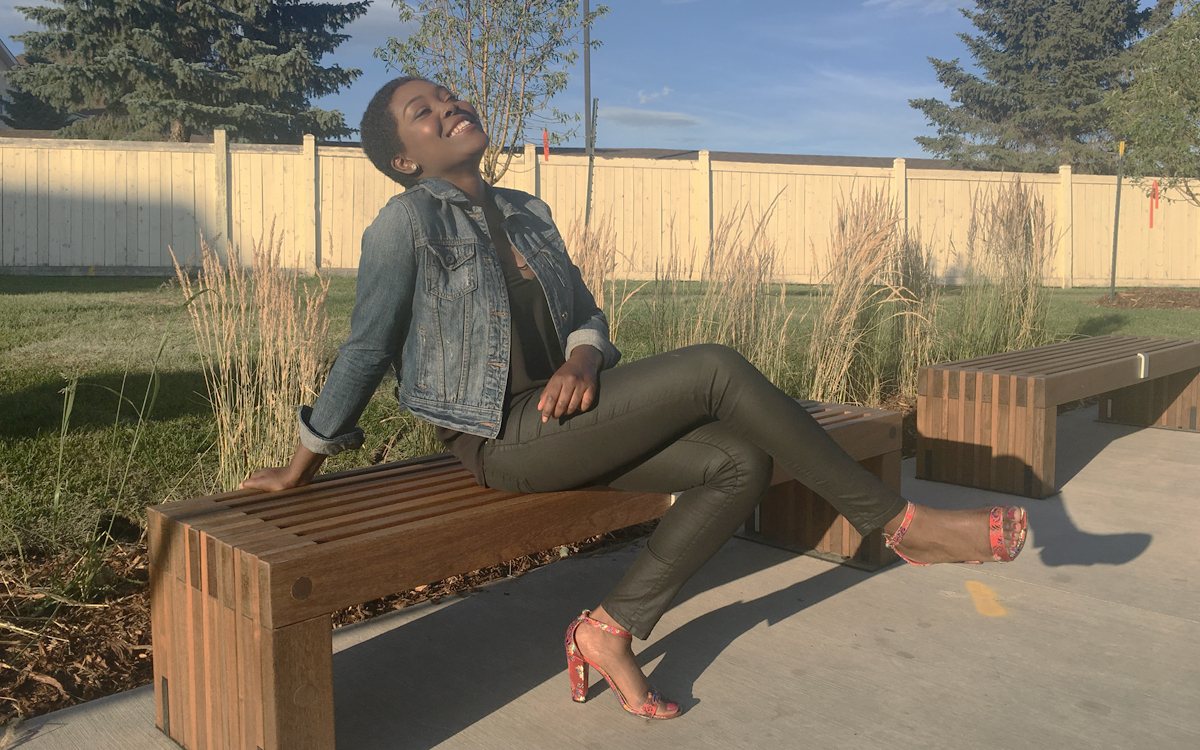 Edmonton's Revée Agyepong was cured of sickle cell disease with stem cells from her sister
In November 2017, Edmonton's Revée Agyepong became one of the first adults in Canada to receive a stem cell transplant to cure sickle cell disease.
"Life before the transplant was really tough for me," she said.
The transplant cured Revée's illness by replacing her own blood-forming stem cells with new ones donated from her healthy older sister.
Read more: 'An opportunity to dream' for one young woman with sickle cell disease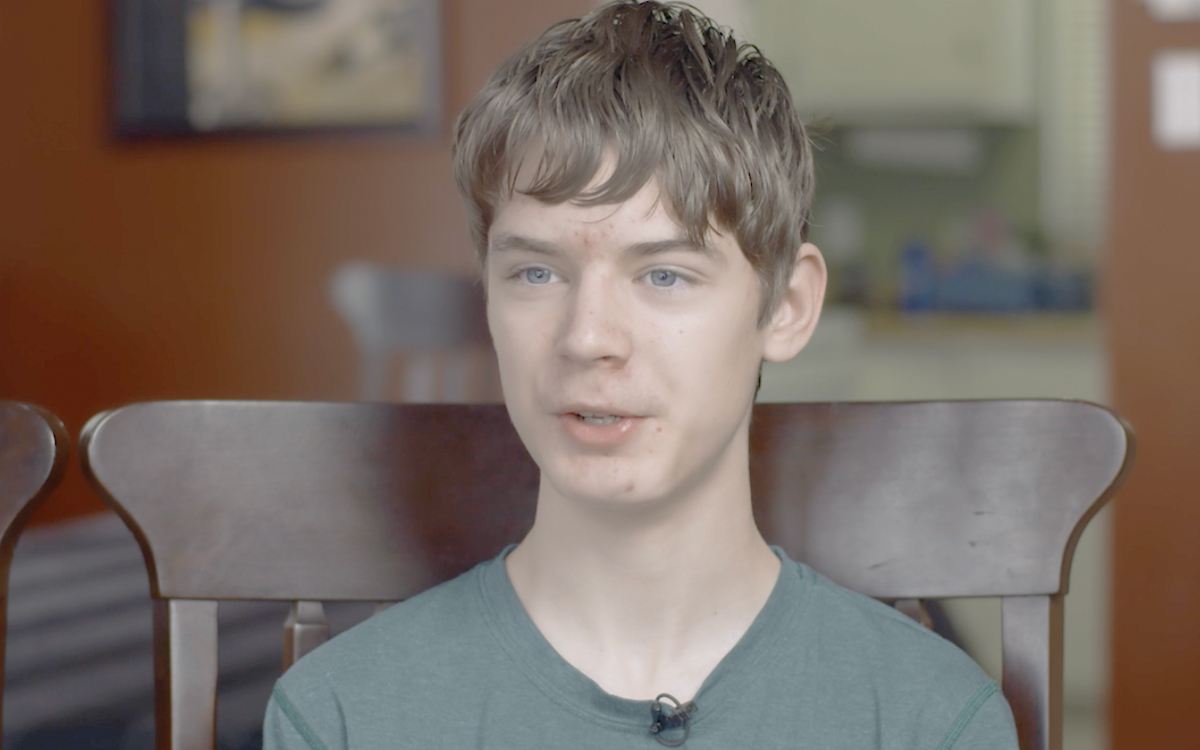 James Peloza recovered from rare immune disorder thanks to donated plasma
James Peloza was 14 years old when he was diagnosed with Guillain-Barré Syndrome (GBS), a rare disorder that causes the immune system to attack the nervous system.
"I had no idea what was going on," he said of suffering an acute attack of GBS. "But after I received treatment, I felt a lot better very quickly."
Plasma donations saved his life. James is just one of many patients across Canada who rely on donated plasma.
Read more:  Teen recovers thanks to donated plasma
This National Blood Donor Week we celebrate the vital role of all donors who help us support patients. From the bottom of our hearts, we thank you for your many contributions. We hope you will continue to support Canada's Lifeline and spread the word about all ways to donate.