Image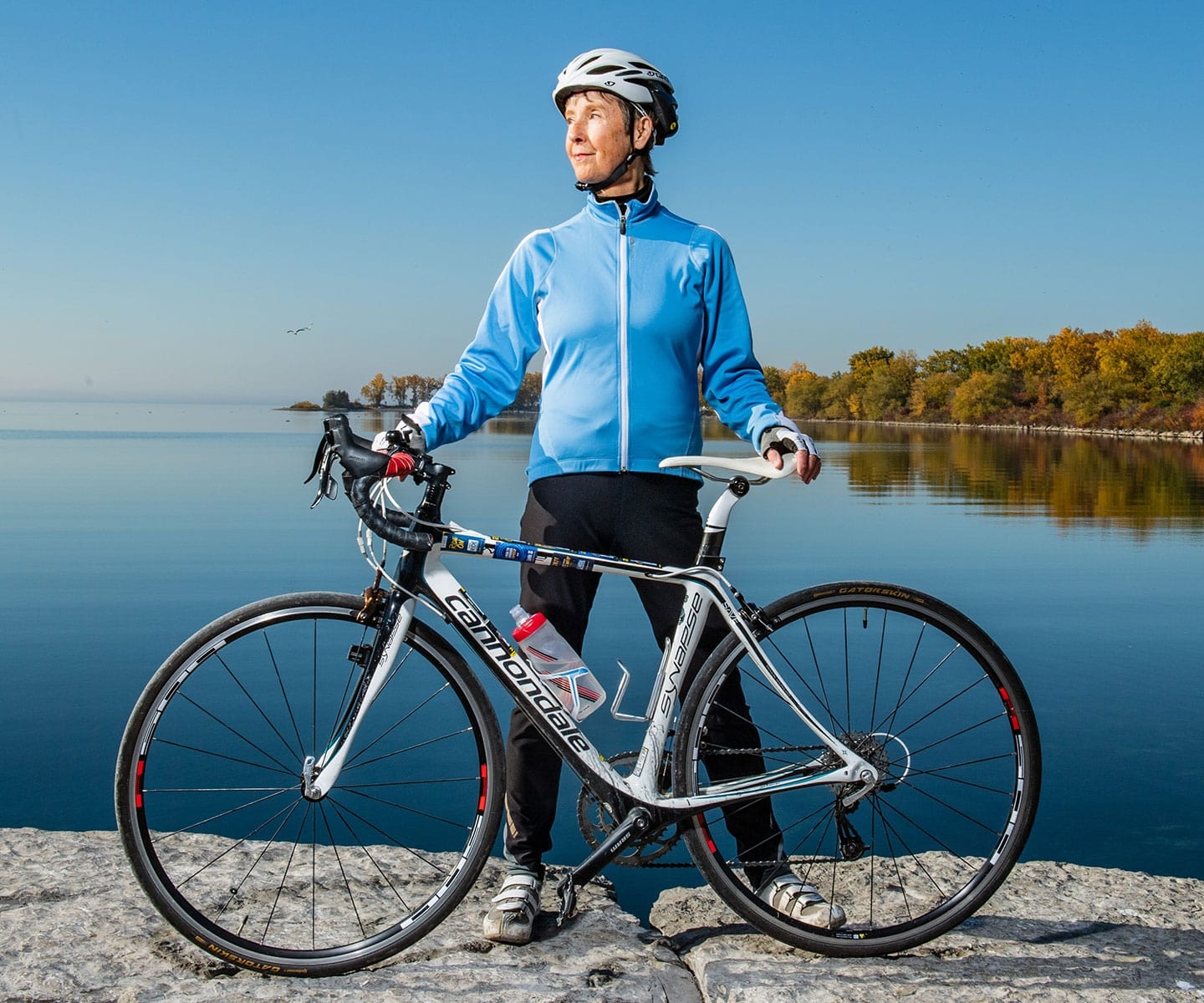 After a stem cell donor saved her life, Margaret is passionate about helping others
Margaret knows she's lucky to be alive 30 years after a stem cell transplant cured her rare form of leukemia.
"I have tried to live the best, fullest life that I can," she says, "to make a difference in the lives of my friends, my family, my partner, and take care of myself and stay healthy."
One of the ways she's made a difference is through financial donations to Canadian Blood Services, which help fuel research and donor recruitment efforts; she shared her story to encourage other donors in spring 2021. She's also used her passion for cycling to raise awareness and advocate for others going through a journey with illness.
Today, we're pleased to showcase Margaret in a portrait series by celebrity photographer George Pimentel. It inaugurates our Give 3 in 2023 challenge — a call to people across Canada to make three different kinds of contributions to Canadian Blood Services to support patients.
You can begin your challenge today. There are so many ways to make all the difference.
You could make a financial donation, or book your first appointment to donate blood or plasma. If you're already a donor, you could invite a friend to join you at your next appointment. And if you're between the ages of 17 and 35, you could join the stem cell registry.
Your first step could even be to follow us on Twitter, Facebook, Instagram, LinkedIn and TikTok. Share stories like Margaret's with friends and family, or tag @canadaslifeline in posts about your own #3in2023 journey. Together, we are Canada's Lifeline.