Celebrating Black excellence and contributions to Canada's Lifeline
Start your February with these stories, and watch this space throughout Black History Month for more 
January 31, 2022
Edmonton's Ufuoma Muwhen, above, was cured of sickle cell disease with stem cells from her sister. Since her transplant, Ufuoma has become an advocate for people living with sickle cell disease. Photo by Jordan Hon/University of Alberta.
February is Black History Month, a time to celebrate Black excellence and reflect on the contributions Black Canadians have made throughout this country's history and into the present day. From people like Mary Ann Shadd, who was the first woman to become a publisher in Canada, to the No. 2 Construction Battalion, a unit of Black soldiers that served Canada proudly during the First World War, Black Canadians have helped to shape our heritage and collective identity from coast to coast.
As we take the month to celebrate Black lives and recognize those individuals and communities who have made a significant impact throughout history, it is also critical that we initiate long-lasting and meaningful actions that will pave the way for a future that is more equitable and inclusive than the past.
Like many other healthcare organizations and health systems in Canada, systemic discrimination and anti-Black racism exist at Canadian Blood Services. We recognize that we need a workforce that more fully reflects Canada's population. Our future also requires a significantly more diverse donor and registrant base to meet complex and evolving needs, including the needs of underserved patients for stem cells and blood of rare types. Our stem cell registry particularly needs donors from hard-to-match backgrounds, including those who are Black. The registry needs to be as richly diverse as Canada in order to serve patients equitably.
Canadian Blood Services' commitment to diversity, equity, and inclusion
As we celebrate Black history and excellence at Canada's Lifeline this February, we commit to further evolving our practices and policies and to creating safer, equitable and more inclusive places, spaces and communities for all. We will also act on our commitment to diversity, equity and Black inclusion by sharing a variety of new stories about Black contributions and connections to Canadian Blood Services, and by deepening our critical consciousness to advance equity and social justice.
To begin our celebration of Black History Month 2022, here is a selection of some of the inspiring stories we've shared previously on our Stories page as well as on Twitter, Facebook, Instagram, and LinkedIn.
'A life beyond sickle cell disease, thanks to a stem cell donor'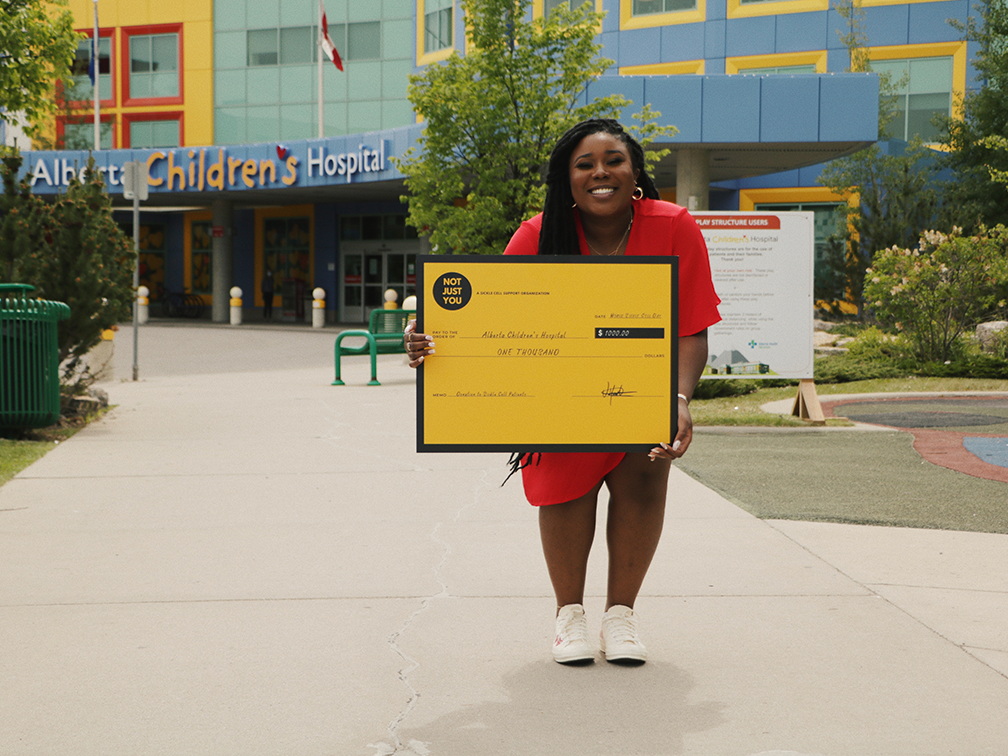 Ufuoma Muwhen was cured of sickle cell disease with stem cells from her sister. In June 2021, in celebration of World Sickle Cell Day, Ufuoma's organization Not Just You donated $1000 to support sickle cell patients receiving treatment at the Alberta Children's Hospital in Calgary — the same hospital where she had her own lifesaving transplant.
Ufuoma Muwhen, 23, has been living with sickle cell disease since she was a young child. Both of her parents and her sisters are carriers of the sickle cell trait and her maternal aunt in Nigeria died from the disease at a young age.
Some of Ufuoma's earliest memories are of her own experience of sickle cell crises.
"I always loved swimming and waterparks … [but] I remember that I had to stop swimming lessons because I would get sick," she said.
Over time, Ufuoma's treatment regime evolved and she began receiving blood transfusions at least once a year. Although this treatment appeared to be working, her condition was still deteriorating — until her doctors presented her with another option when she was 17 years old: a stem cell transplant.
Fortunately, Ufuoma's younger sister was a 100 per cent match. She was cured by a stem cell transplant from her sister and has continued to advocate for individuals and families affected by sickle cell disease.
Read more: A life beyond sickle cell disease, thanks to a stem cell donor
'Every step forward is a good sign'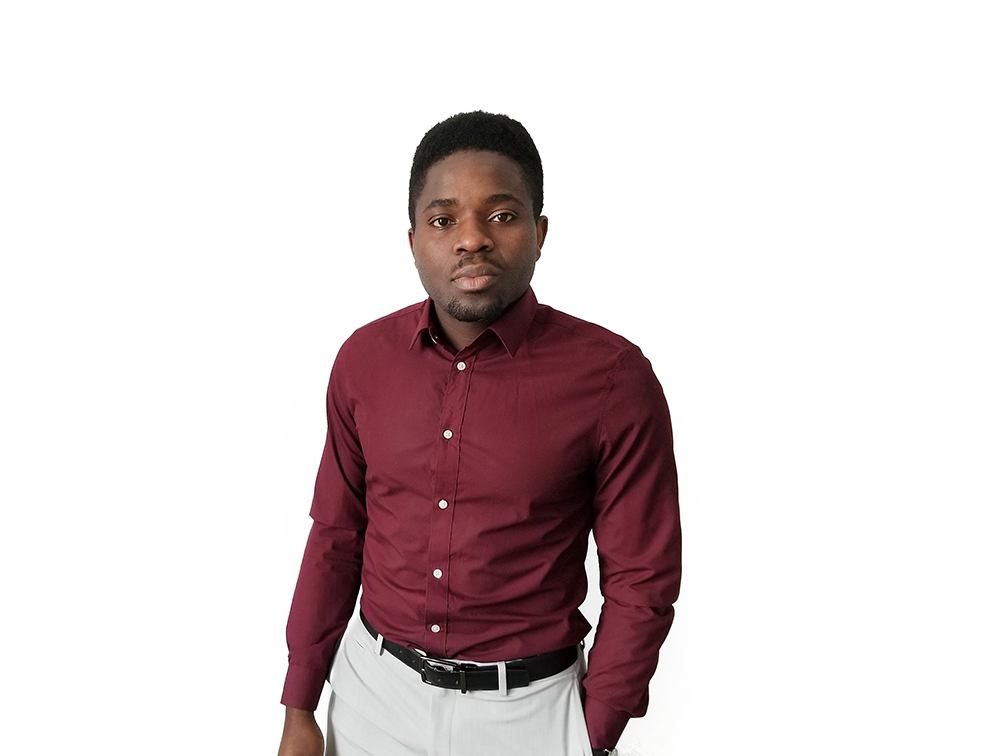 Karl Kuate, a procurement category manager at Canadian Blood Services offices in Ottawa, says the conversations happening around diversity, equity and inclusion are encouraging.
Canadian Blood Services procurement category manager Karl Kuate remembers a day he felt truly supported at work. At a virtual townhall meeting for all employees, our CEO directly acknowledged anti-Black racism and systemic racism within the organization.
"He actually addressed it, he brought it forward and reassured his employees of colour — not just Black employees, but all employees of colour — that he understands our frustration," says Karl.
Living our values of integrity, collaboration, adaptability, respect and excellence is second nature for Karl. He brings these ideals to life every day through his work and as a brand ambassador. Knowing his employer is also living its values while working to remove barriers and develop equitable opportunities for everyone, is a step he appreciates.
Read more: 'Every step forward is a good sign'
'Toddler survives after ingesting button battery'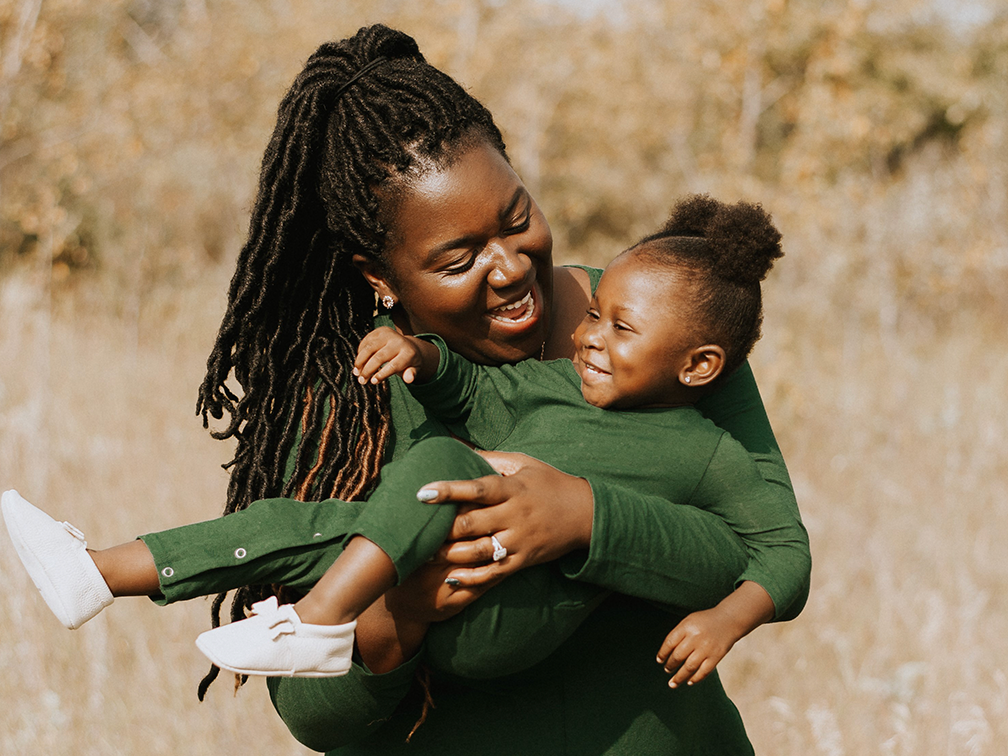 Leslie Bangamba is thankful to blood donors for saving her daughter Amélie's life.
In April 2020, Amélie Adolphe was rushed to hospital. Unbeknownst to her parents, she had swallowed a button battery, which caused injury and severe internal bleeding.
"Without blood donors, our little girl wouldn't have survived," said her mother, Leslie Bangamba.
Leslie and her husband Astrel Adolphe were regular blood donors well before this frightening episode, and they have actively encouraged others to give. Leslie has also become a powerful advocate for patients in other ways. The Red Deer mother has been raising awareness of the dangers of button batteries and has also raised funds for Stollery Children's Hospital, where Amélie received treatment.
Read more: Toddler survives after ingesting button battery
Few potential stem cell donors are Black. She's working to change that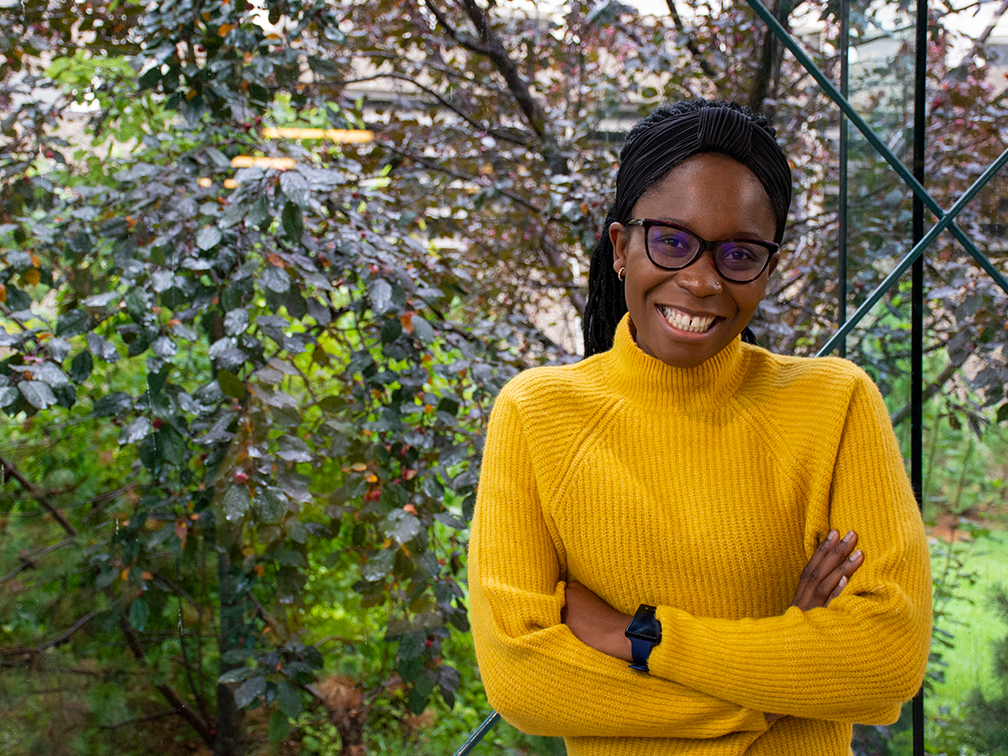 Sylvia Okonofua wants to see a stem cell registry that is richly diverse as Canada, and she's helping to recruit Black Canadians to the registry.
Last year, we shared the story of Sylvia Okonofua, a recent biochemistry graduate from Regina, Sask. who was leading a virtual Black History Month campaign to encourage Black Canadians to become stem cell donors. Sylvia founded the University of Regina's chapter of Stem Cell Club.
The club is on a mission to increase diversity of prospective donors on the stem cell registry. As of January 2022, Black people made up fewer than two per cent of registrants.
"As a Black woman, it was really heartbreaking to see," says Sylvia. "It was really frustrating to know that a patient from my community is so much less likely than other patients to be helped."
Read more: Few potential stem cell donors are Black. She's working to change that
'Aaliyah's army: How blood donors helped one child survive during a pandemic'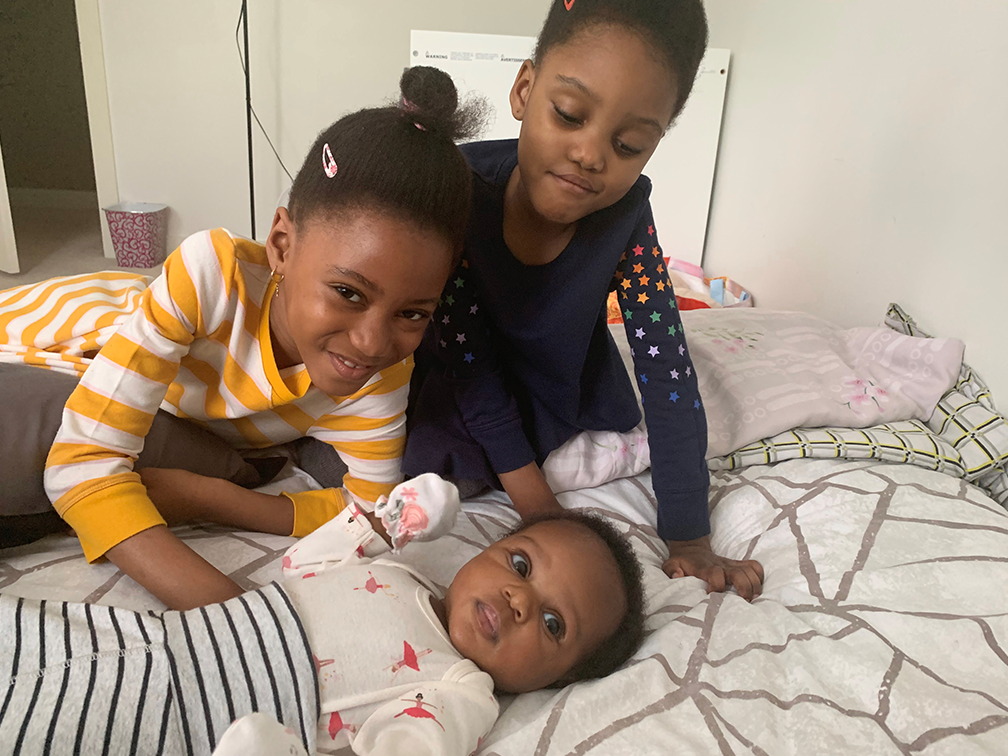 Aaliyah Mchopanga (top right) and her sister Naila Mchopanga (top left) both have sickle cell disease. Aaliyah also has an unusual blood type; blood donors helped save her life during a life-threatening emergency early in the COVID-19 pandemic.
The family of Aaliyah Mchopanga generously shared their story with us in spring 2020. Aaliyah required massive transfusions early in the pandemic to survive complications of sickle cell disease, a diagnosis she shares with her older sister Naila. Because of donors who match her unusual blood type, Aaliyah survived to meet a new baby sister, Mya, born in March 2020.
With donors, Canadian Blood Services has met the needs of patients like Aaliyah who require blood and blood products throughout the pandemic.
Read more: Aaliyah's army: how blood donors helped one child survive during a pandemic
Two Black organizations, Delta Sigma Theta Sorority and Omega Psi Phi Fraternity helped Canadian Blood Services recruit blood and plasma donors, as well as registrants for our stem cell registry.
Black History Month is an important time to reflect on the contributions of Black Canadians to society. It also reminds us that actions are necessary to remove barriers, develop equitable opportunities and foster inclusive spaces not only during the month of February, but year-round.  Learn more about our commitment to diversity, equity and inclusion at blood.ca/DEI.