Three-time double lung recipient was a powerful advocate for organ donation
Myles Lynch also inspired his sister Jillian to carry on his efforts to help others who need organ and tissue transplants
April 27, 2022
Myles Lynch devoted much of his life to sharing a message about the importance of organ donation. He was driven by both his own experience as a patient, as well as by an understanding of the tremendous need for more organ and tissue donors in Canada.
Myles was born with cystic fibrosis (CF), an inherited disorder that causes severe damage to the lungs, digestive system, and other organs. Many with the condition will require a lung transplant to survive, but Myles became the first person in Canada to receive three double lung transplants.
The transplants all took place in a span of less than five years, between fall 2014 and spring 2019. Incredibly, during this time, Myles also spoke publicly about organ donation at elementary schools, high schools, and universities across Ontario.
Life after diagnosis with cystic fibrosis
Myles was born in St. Andrews West, Ont., on Sept. 13, 1997, to Bernie, an engineer, and Linda, a physical education teacher. He was also welcomed into the world by an older sister, Jillian.
For the first few minutes of his life, Myles appeared to be a healthy nine-pound (4 kg) baby. His pediatrician advised that despite some early difficulties, he appeared to be healthy enough to head home the next day.
But in the weeks that followed, Myles developed concerning symptoms. So, when he was just 28 days old, the family drove 94 km to CHEO (the Children's Hospital of Eastern Ontario) in search of answers. There, tests revealed Myles had double pneumonia and a partially collapsed lung.
Other tests over the next three days confirmed the CF diagnosis.
"During the first few years of Myles's life, he experienced many health issues, and was hospitalized for lung infections up to eight different times per year," recalls Bernie. "He just became progressively worse."
Supporting Myles's medical needs
During his early childhood, caring for Myles was a full-time job for his parents.
"There was so much to monitor," recalls Linda. "Pancreatic enzymes at every feeding, inhaled and oral antibiotics, chest physiotherapy four times a day (chest pounding to remove the mucus and encourage him to cough), etc."
"There were provisions to have health aides come to our house, but it was difficult," says Bernie. "Myles's regime was so intense you could not expect someone to just arrive at the door and know what to do.
"It was definitely a struggle. And there was no perfect solution, because every time we came back from the hospital, we had a whole set of new medications."
Myles's sister Jillian often stayed with other family members as her parents responded to Myles's medical needs. By the time she was five years old, her mother began to prepare her for the possible loss of her little brother.
"I have a remarkable memory of his childhood hospital admissions," shared Jillian. "My family would suddenly leave because there was a medical emergency, Myles was not breathing well or was having gastrointestinal problems. It happened so frequently, and I remember having this fear that my family would be gone again.
"But I think it also highlighted the importance of family, and I do admire the way that my family has stuck together and cherished each other throughout Myles's sickness and three double lung transplants."
Myles's condition deteriorates
Myles was just two years younger than Jillian, and they attended the same small, supportive school - where Linda was their physical education teacher. Myles attended school as regularly as possible, and shared Linda's love of physical activity.
"Playing basketball, he had a good shot, but he could not run like the other kids because of his lungs. But the other kids were good about it," Linda recalls. "If it was baseball, he would hit the ball and someone else would run for him."
By the age of 15, however, Myles was spending about 30 per cent of his time in the hospital. By age 16 he was on oxygen all the time.
On Valentine's Day 2014, Jillian clearly remembers Myles shuffling from his bedroom to hers. The short walk with his IV pole and oxygen tank exhausted him.
"Myles asked me to make him blueberry pancakes," says Jillian, "and then he collapsed."
Soon after, Myles was airlifted to the Hospital for Sick Children (SickKids) in Toronto, where he had his first full transplant assessment. His family recalls him mentally preparing for the transplant experience as if it were an athletic event - his own personal Olympics.
"He played music so he could get himself into almost like an athletic zone preparing for a peak performance. He was listening to music, and he knew what to do," says Jillian.
Linda recalls encouraging that mindset.
"He was very devoted to staying positive through something that was quite challenging," she says.
The first double lung transplant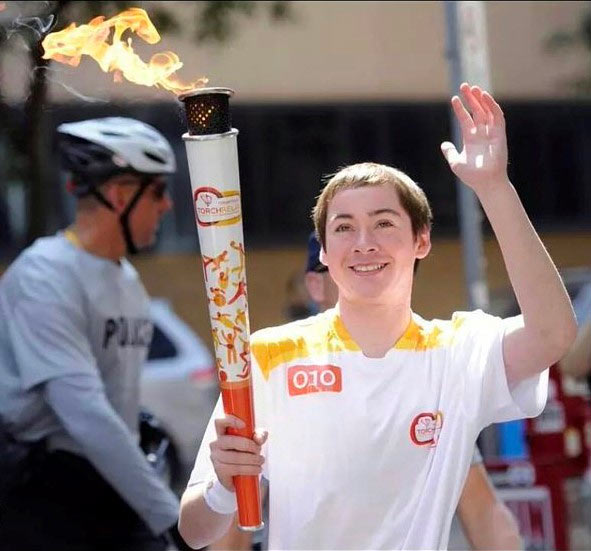 Myles had his first double lung transplant at age 17. He was positive, prepared, and thankful for the opportunity.
His transplant nurse even commented that he was the happiest patient they'd had ever seen going into the surgery.
"I think what amazed me was that even under those conditions where he was barely able to breathe, he was still finding this reserve of energy to make jokes or to smile, "Jillian remembers.
He also created a YouTube video about the experience. And afterward, "he really felt that he was given a whole second life," says Jillian. "His breathing improved again. He could run for the first time in years."
In fact, ten months after that first transplant, Myles was a torchbearer for the Pan Am Games, running the flame to SickKids. He met with celebrities and appeared on the news.
"I can still remember Myles turning to me saying, 'Jilly, I think we're famous,'" says Jillian.
The second double lung transplant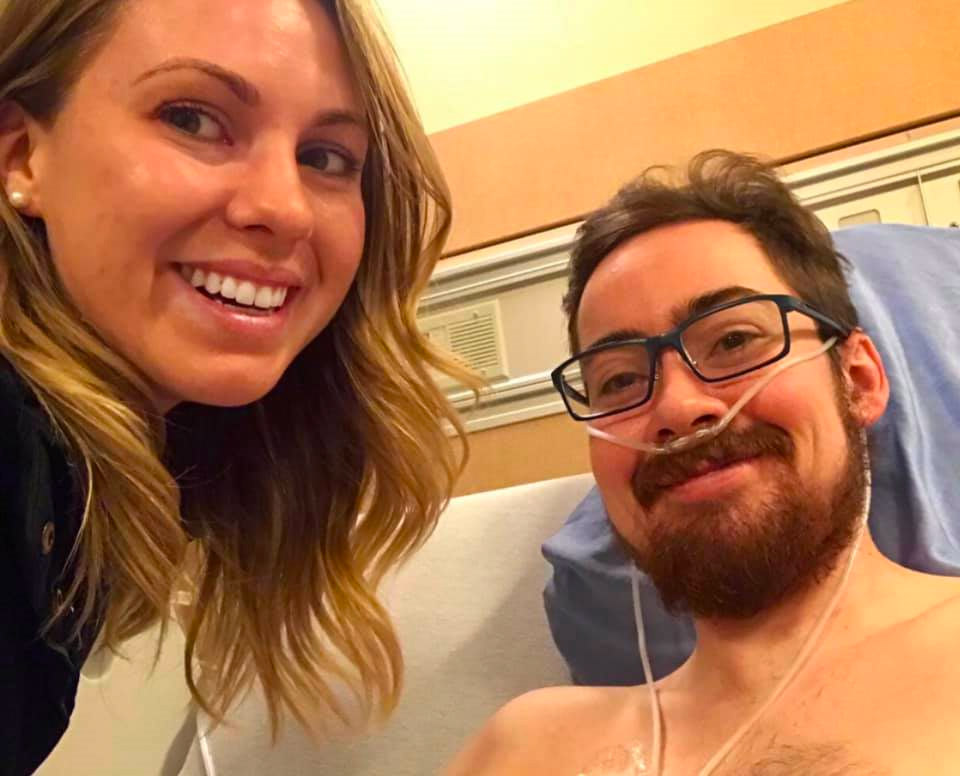 Two years after that first transplant, the 19-year-old's body began to reject the new lungs; Myles needed a new pair. A set of transplant lungs can typically add seven years to the life of a recipient, though a small number of patients can survive more than 20 years after transplant.
"Myles asked me, 'Do you think people will feel like I failed them because I wasn't able to take this one set of lungs, this one gift, and push it as far as it was supposed to go?'" Jillian remembers.
But while Myles worried about failing, his sister was simply in awe of her brother's incredible fighting spirit.
"Just before Myles had his second double lung transplant, I asked him 'how do you deal with how hard this is?'" Jillian remembers. "And Myles responded, 'Jilly, a long time ago, I started looking at every day as a bonus day.'"
For those bonus days, Jillian says, Myles was so grateful to incredible doctors, medical innovation, and the support of his parents, sister, and friends. He was also determined to make the most of his gift of time. After his second transplant, in addition to delivering speeches about his transplant experience across Ontario, he took an epic road trip to Boston with his cousin Ben.
A third double lung transplant
Just two years later, Myles required a third double lung transplant - something no other patient in Canada had ever received.
That third surgery took place over a number of days, as Myles endured critical complications - the rupture of a pulmonary artery, blood clots and extreme blood loss. But he survived, and like before, was determined to make the most of these new bonus days. Just four months later, he drove all the way to Golden, B.C. for his cousin Haley's wedding.
He also spent time travelling across the country to spread the word about the need for people to register to donate organs and tissues.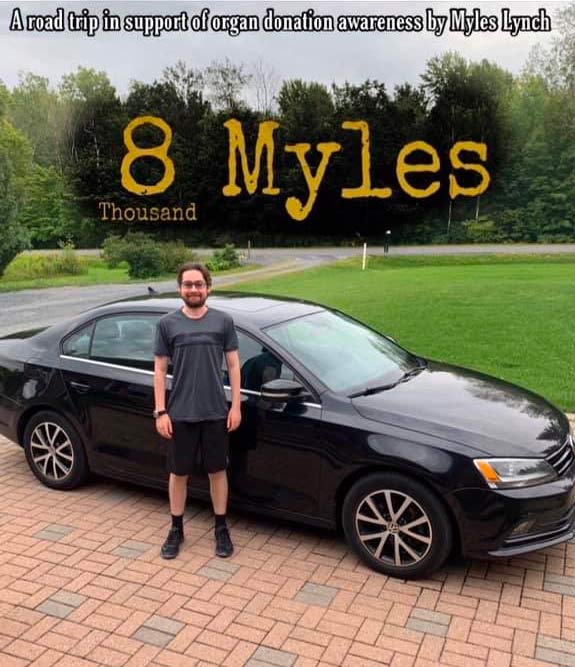 Myles produced a film about that summer adventure called 8 Thousand Myles. In the film, he shares what it is like to grow up with CF and to go through multiple transplant surgeries.
He also expresses support for a national "opt-out" program - a system where, unless they had specified otherwise, people across the country would be presumed to have given consent for donation of their organs after death. He believed such a change could save thousands of lives every year.
"In my case, I was fortunate enough to have had three organ transplants over the last five years, but for every exceptional case like mine, there are many others whose time runs about before a good match can be found," says Myles during the film. "I felt it important for me to try and do whatever I can to help many more."
Myles also acted on a passion for improving the experience of other patients receiving transplants. He talked openly with his own doctors and encouraged those same professionals to ask other patients about their interests and hopes for their legacy. Myles's family has since heard from physicians that Myles has shaped the way they treat patients.
Choosing a legacy
In the last year of his life, Myles knew he was dying, yet continued to think of others and the impact he could still make. He wanted to be remembered not for receiving transplants, but for his work to help others as an organ donation advocate. In keeping with that, he decided to donate his own body to the University of Toronto for research.
He also kept making memories with his family. Jillian has a special one that involves Myles driving her to a class in Toronto.
"We heard a song on the radio and made our own version of it. In our own version we came up with the lyrics 'I wanna live my whole life, I wanna party as long as Betty White,'" remembers Jillian.
Incredibly, Myles went on to do exactly that. After being hospitalized in November 2021 and again briefly in December, Myles spent a last Christmas at home with his family. He was surrounded by them when he passed away in the early morning hours of Dec. 31, 2021 - the same day as the beloved actress.
A beautiful connection
Before his death, Myles also played a role in bringing a new love into his sister's life.
Just before his third transplant, Jillian was visiting Toronto General Hospital when she found herself in an elevator with her now-partner Bruce, a urologist there.
"I just remember getting this feeling that he was a really good person," Jillian recalls.
Bruce and Myles also hit it off instantly. In fact, they met the day of the couple's first date, when Bruce went with Jillian to drop off a favourite dish for Myles at the hospital. Later, while Myles was still recovering from his transplant, the three of them took a helicopter ride together over the city of Toronto.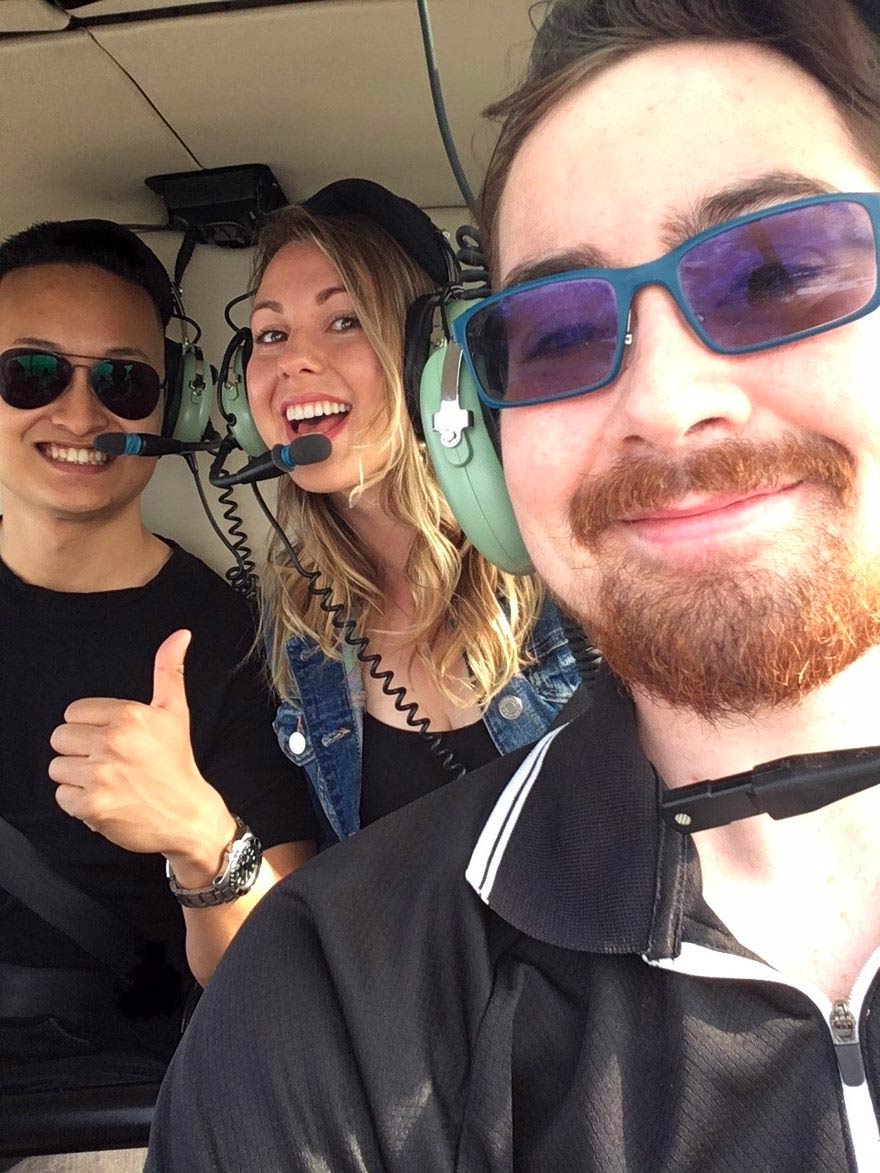 The three also had some serious conversations.
"You know, whenever he met Bruce, Myles would ask him all these questions about his condition, and he also interviewed Bruce to see if he would be a good match for his sister. Bruce has a great sense of humor and is a great person," says Jillian, adding that he even took the time and care to visit Myles on his own.
"That meant everything to me," says Jillian. "The two of them had this special connection."
Bruce was an incredible support for the whole family, she says.
"He was also the person that made sure I got back to our hometown safely on the day that Myles passed."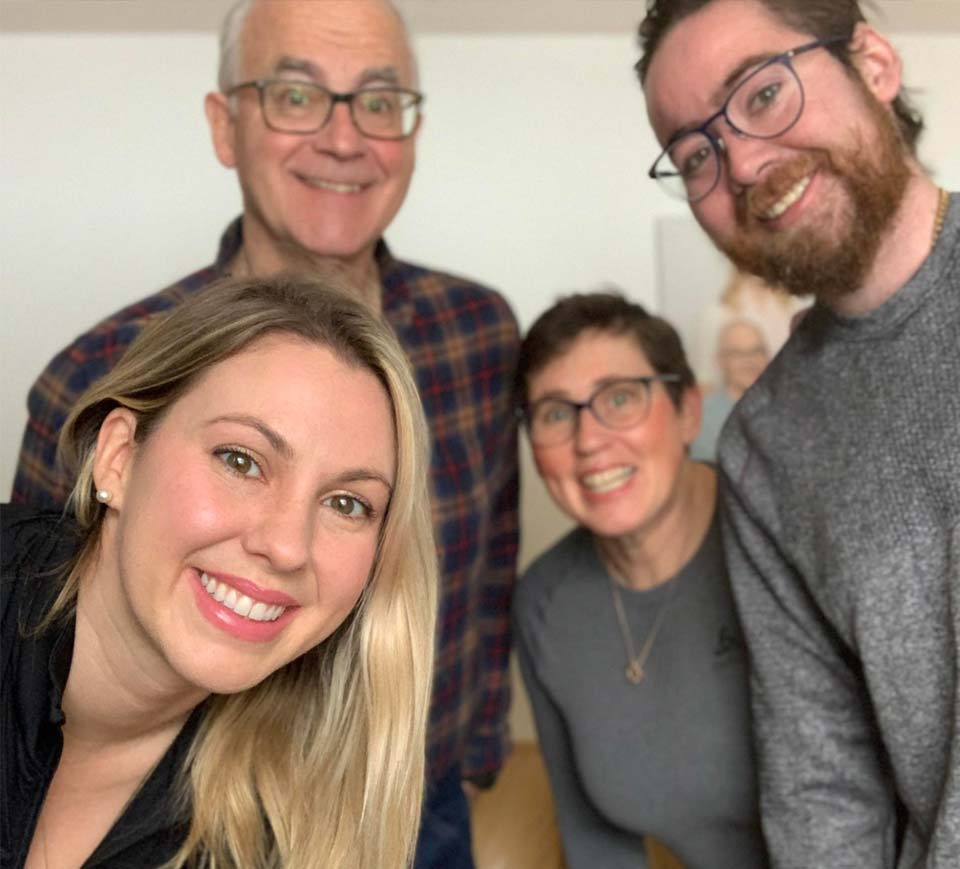 A family's legacy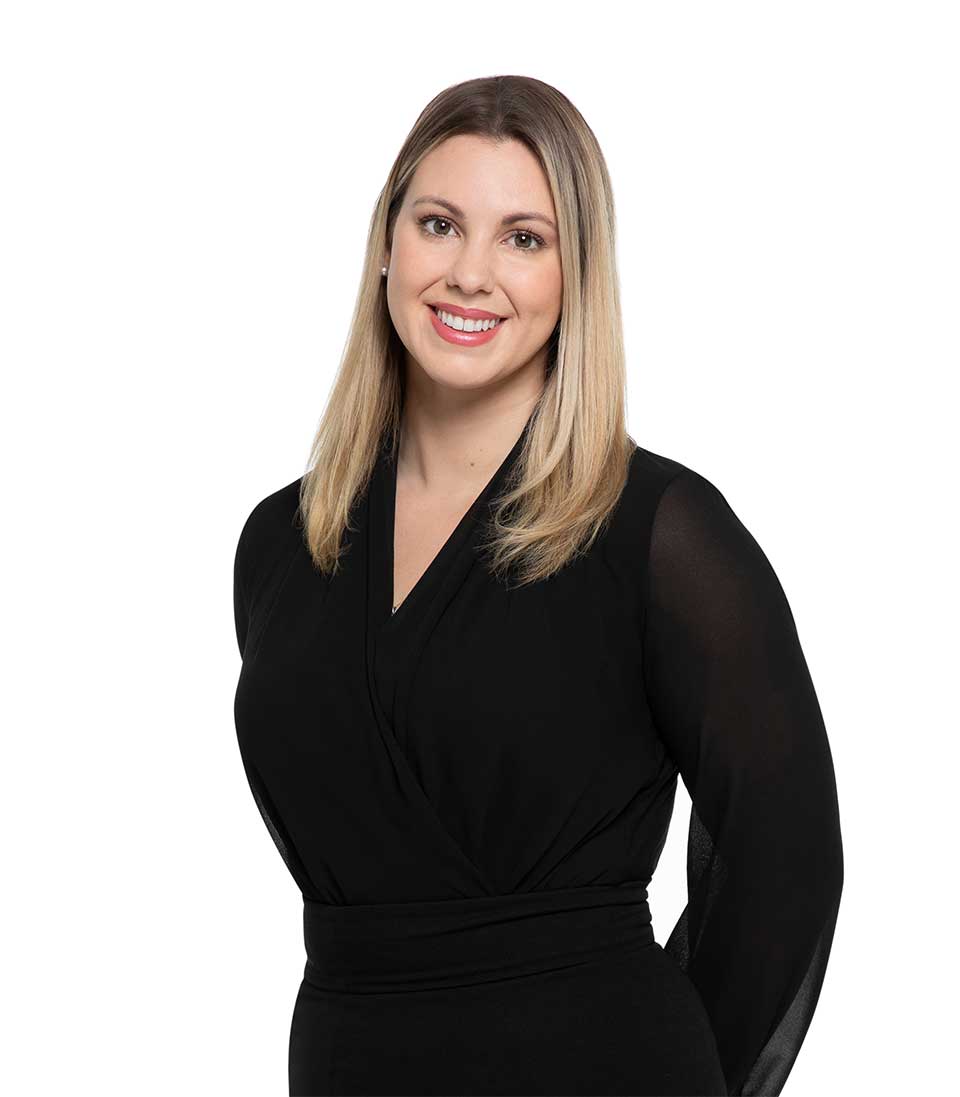 Jillian, now 26, lives in Toronto with Bruce. As she navigates life after her brother's passing, she is determined to continue his work. She has an account on TikTok where she shares her thoughts and experiences, and is also working on a book called Bonus Days about her journey with her brother.
These efforts build on Jillian's other work as a first aid and CPR instructor and a supporter of non-profits, where she has often worked to raise awareness of the importance of organ and tissue donation. She also hopes to carve out opportunities in her professional life to educate people on the topic.
"As I worked at different jobs in the Toronto area, I have organized lunch and learn sessions on a variety of topics for 170 companies," says Jillian "I love doing this and I see this as a real opportunity to raise awareness."
Jillian is also interested in working with leaders in the organ and tissue donation community. That includes Lucie Dumont, founder of Chain of Life, a charitable organization which helps educate youth aged 15 to 17 about organ and tissue donation through a program in secondary schools. Lucie was aware of Myles's work and had hoped to connect with him before his death.
Taking education about organ and tissue donation to new heights
On the day that Myles passed away, Jillian posted a TikTok video that was viewed more than three million times. A viewing by a colleague of Lucie's paved the way for Lucie and Jillian to meet. In fact, Jillian plans to join Lucie at a conference in May for people impacted by organ transplant.
"My brother was very passionate about organ donation awareness, and part of me wants to find the best way to continue his legacy," says Jillian. "I am building my vision and want to try and do something positive."
One organ donor can save up to eight lives, and tissue donation can improve the lives of up to 75 others. More than 4,000 Canadians are waiting for a lifesaving transplant. Register your intent to be an organ and tissue donor through your province or territory and have that all-important conversation with your family. Looking for resources to educate others? Check out our Organs & Tissues for Life Education Portal.