Celebrating Black connections and contributions to Canada's Lifeline
Start your February with these stories, and watch this space all month for more
February 1, 2021
Amélie Adolphe, above centre, received many blood transfusions in spring 2020. Her parents Astrel Adolphe and Leslie Bangamba, also above, are blood donors and advocates for Canadian Blood Services.
Black history is Canadian history. This February, during Black History Month, we celebrate the many contributions of Black Canadians to this country, including to Canada's Lifeline.
Over the next few weeks we'll share a variety of new stories about Black contributions and connections to Canadian Blood Services. But to kick things off we'd like to draw your attention to some stories we've already shared over the past several months on our Stories page as well as on Twitter, Facebook, Instagram and LinkedIn.
Image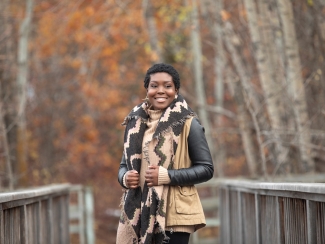 Edmonton's Revée Agyepong was born with sickle cell disease, which is caused by a genetic mutation most often found in people of African descent. It causes the normally round red blood cells to be distorted into a sickle, or crescent, shape which can get stuck in blood vessels.
Revée was one of the first adults in Canada to receive a stem cell transplant for the illness, and she spoke to us about that experience. She is also a powerful advocate for others with the disease, by sharing her story and knowledge on her Instagram page.
Read more: 'An opportunity to dream' for one young woman with sickle cell disease
Image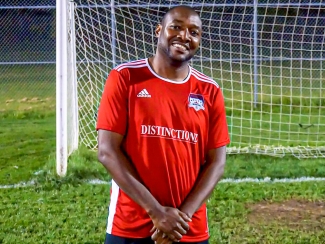 Canadian Blood Services' employees are a vital part of Canada's Lifeline. Dujon Donaldson, assistant manager of quality assurance at our production, testing and distribution facility in Brampton, Ont.― as well as an avid soccer player ― shared what his work means to him.
Read more: 'What we do matters to Canadians and folks around the world'
Image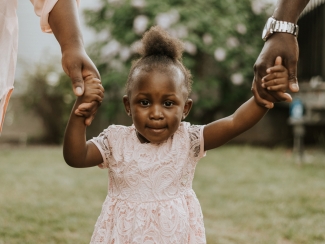 Last April, Amélie Adolphe was rushed to hospital. Unbeknownst to her parents, she had swallowed a button battery, which caused injury and severe internal bleeding.
"Without blood donors, our little girl wouldn't have survived," said her mother, Leslie Bangamba.
Leslie and her husband Astrel Adolphe were regular blood donors well before this frightening episode, and they have actively encouraged others to give. Leslie has also become a powerful advocate for patients in other ways. The Red Deer mother has been raising awareness of the dangers of button batteries and has also raised funds for Stollery Children's Hospital, where Amélie received treatment.
Read more: Toddler survives after ingesting button battery
Image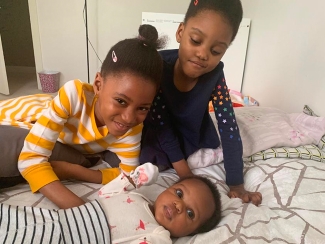 The family of Aaliyah Mchopanga, top right, generously shared their story with us in spring 2020. Aaliyah required massive transfusions early in the pandemic to survive complications of sickle cell disease, a diagnosis she shares with her older sister Naila, left. Because of donors who match her unusual blood type, Aaliyah survived to meet a new baby sister, Mya, born in March.
Read more: Aaliyah's army: how blood donors helped one child survive during a pandemi
Image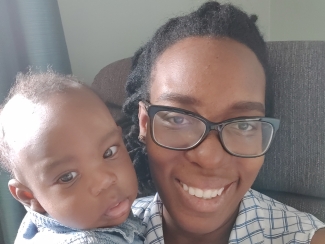 Black History Month is an important time to reflect on Black Canadians' contributions to society, but it also serves as a reminder that actions are necessary to remove barriers, develop equitable opportunities and foster inclusive spaces not only during the month of February, but year-round.  Learn more about our commitment to diversity, equity and inclusion at blood.ca/DEI.