This week, we chatted with Canadian Blood Services' adjunct scientist, Dr. Mel Krajden, about his research work at the British Columbia Centre for Disease Control and his role as a Canadian Blood Services adjunct scientist.
Where do you work and what is your role?
I am the Medical Director of the B.C. Centre for Disease Control Public Health Laboratory (BCCDC PHL) and I have a special interest in hepatitis and viral detection methods as well as in health services policy.
Tell us about your area of research.
My laboratory research uses molecular techniques to: diagnose viruses; assess the correlation between infection and clinical disease; monitor the effectiveness of antivirals; and track microbial infections to understand their epidemiology, including how microbial infections spread.
My clinical research involves integrating prevention and care services for hepatitis. Specifically, we are using molecular epidemiology/phylogenetics – the study of how viruses spread and how strains of viruses are related – to understand transmission of hepatitis. We are also using "big data" to help understand how to measure population-level health outcomes and inform policy making to improve health.
I also have extensive clinical trials expertise and have served as a laboratory coordinator for a number of industry sponsored clinical trials.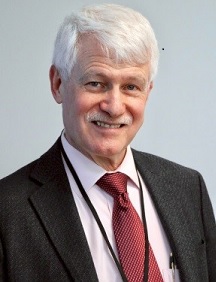 In late 2018, Dr. Krajden was the Chair of the Review Panel convened to review proposals submitted to the second round of funding through the MSM Research Grant Program. Learn more about this unique research program, the projects it supports, and recent progress towards achieving the Program's goal of generating adequate evidence to evolve the current eligibility criteria for men who have sex with men.
What expertise/knowledge/experience led you to becoming a Canadian Blood Services adjunct scientist?
I have been a member of the Canadian Blood Services Scientific and Research Advisory Committee (SRAC) since its creation, and provide a public health perspective on communicable disease conditions.
As part of my role on the SRAC, I have been requested to provide input on transmissible agents such as hepatitis E virus and its implications to transfusion.
I have also been involved in the complex and controversial reviews of deferral periods for men who have sex with men (MSM) and Lesbian, Bisexual, Gay, Transgender, Queer (LBGTQ) communities over the past few decades.
How does being a Canadian Blood Services adjunct scientist influence your work?
I have been a Canadian Blood Services adjunct scientist for about two decades! Earlier, I was directly involved in bloodborne transmission research. I used molecular epidemiology to help Canadian Blood Services identify the source of infection when nucleic acid testing (NAT) first identified a positive test result for hepatitis C virus in a blood donation. Now times and technology have changed. My role with Canadian Blood Services is largely advisory, while my own research supports the generic use of microbial phylogenetics to understand transmission dynamics. We are also working to understand how "big data" can be used to understand population health and drive policy.
What

are you working on now?

 
Our team is working on processes to integrate de-identified genomics data with population-level administrative data. Our goal is to understand how to optimize health services delivery design and use big data to drive health policy.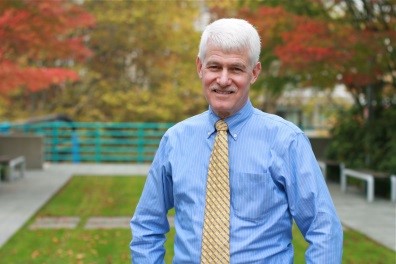 "Science and medicine is like an addiction; for every answer, there are tons of questions to solve every day." - Dr. Mel Krajden, B.C. Centre for Disease Control Public Health Laboratory
What

inspires you?

 
Realizing how little I know.
What do you find most exciting about your work?
Trying not to accept no as an answer.
What

work are you most proud of?
Our integrated hepatitis data cohort of 1.7 million British Columbians.
When you're not in the lab where could we find you?  
Skiing, cycling or hiking.
---
Canadian Blood Services – Driving world-class innovation
Through discovery, development and applied research, Canadian Blood Services drives world-class innovation in blood transfusion, cellular therapy and transplantation—bringing clarity and insight to an increasingly complex healthcare future. Our dedicated research team and extended network of partners engage in exploratory and applied research to create new knowledge, inform and enhance best practices, contribute to the development of new services and technologies, and build capacity through training and collaboration. Find out more about our research impact. 
The opinions reflected in this post are those of the author and do not necessarily reflect the opinions of Canadian Blood Services nor do they reflect the views of Health Canada or any other funding agency.
Related blog posts
---
Wednesday, February 07, 2018
Dr. Kendra Hodgkinson
This week, we catch up with Dr. Sandra Ramirez-Arcos, Canadian Blood Services' development scientist and head of the microbiology laboratory in Ottawa. How long have you been with Canadian Blood Services? I started working at Canadian Blood Services on November 10, 2003, so it will be 15 years in...
---
Monday, January 22, 2018
Dr. Geraldine Walsh
For the latest instalment of "Meet the researcher" we chatted with Dr. John Blake, Canadian Blood Services' research engineer and also known as "the numbers guy".
---
Wednesday, August 03, 2016
Jenny Ryan
For this instalment of "meet the researcher" we caught up with Dr. William Sheffield a senior scientist with Canadian Blood Services' Centre for Innovation. How long have you been with Canadian Blood Services? I've been with Canadian Blood Services since before it existed! I joined our predecessor...