'It's a privilege to wear the skin that we wear'
This Black History Month, Canadian Blood Services trainer Rhea Young reflects on Black excellence and representation 
February 10, 2022
As we celebrate Black history and excellence at Canada's Lifeline during Black History Month, we're bringing you stories about Black contributions and connections to Canadian Blood Services. Rhea Young, seen above with her daughter Brielle, is a trainer in donor relations and collections in Dartmouth, N.S. Here, she reflects on Black excellence and representation in her own words.
I started with Canadian Blood Services in 2009 as a production lab assistant. I remember being excited because I loved lab work in university. Now I provide support to our frontline employees in donor relations and collections throughout the Atlantic region.
It's fulfilling to know what I'm doing is ultimately saving lives. I no longer work on the frontlines, but I know first-hand how exhausting and gruelling it can be. I love that I am still assisting in that process by giving them information they need. Following our work instructions plays a fundamental role in upholding our operational pillar to safeguard.
I always look forward to celebrating Black History Month. Last year I enjoyed reading my colleagues' personal stories and learning more about coworkers who have had similar experiences to my own. Representation makes such a difference. Case in point: hiring Dr. Yasmin Razak as our new chief diversity officer.
Last month, Dr. Razak joined our employee resource group for employees who are Black, Indigenous, and members of other racialized communities. When she mentioned she has Caribbean roots, I directly related to that in a way I haven't been able to relate with anyone in my workspace. It was so refreshing listening to her unapologetically be her full authentic self and it made me feel safe to do the same.
READ: 'My African ties are very important parts of my life': Anika McDonald shares what Black history and heritage mean to her and her work at Canadian Blood Services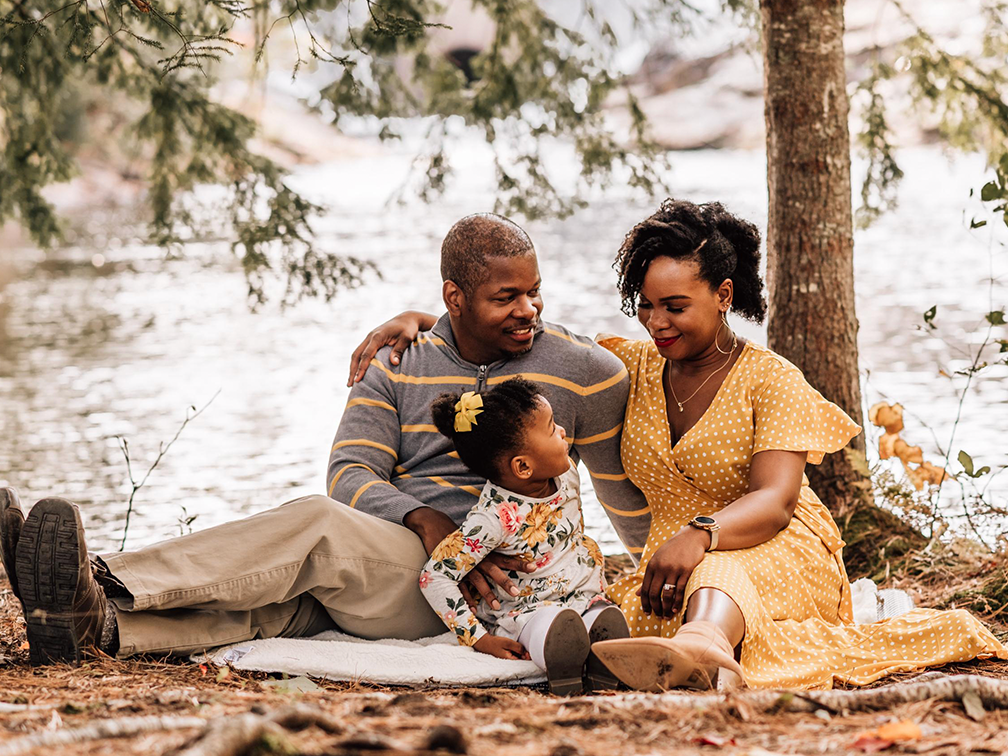 Rhea Young and her husband Baron, pictured with their daughter Brielle, were both born in the Bahamas and met at Dalhousie University in Halifax, N.S.
I was born and raised in Nassau, Bahamas and came to Halifax, N.S. to study chemistry at Dalhousie University. In the Bahamas, everyone looked like me — the prime minister, the doctors, the lawyers. I never felt limited. I'm proud to be Black, but I had lived my life not thinking much about skin colour.
When I came to Canada, there was no way around it. I was constantly reminded that I am Black. Sometimes, even in my workplace. It's one of the reasons I've been happy to see such a strong stance being taken by the organization and Dr. Graham Sher against racism and intolerance.
Canadian Blood Services' commitment to diversity, equity, and inclusion has changed my daily experiences as a Black employee. It may not change some peoples' intolerant attitudes, but it changes them feeling comfortable enough to express those thoughts out loud.
READ: 'We need to do more': Élodie Guitteaud reflects on her work, her background and what Black history and heritage mean to her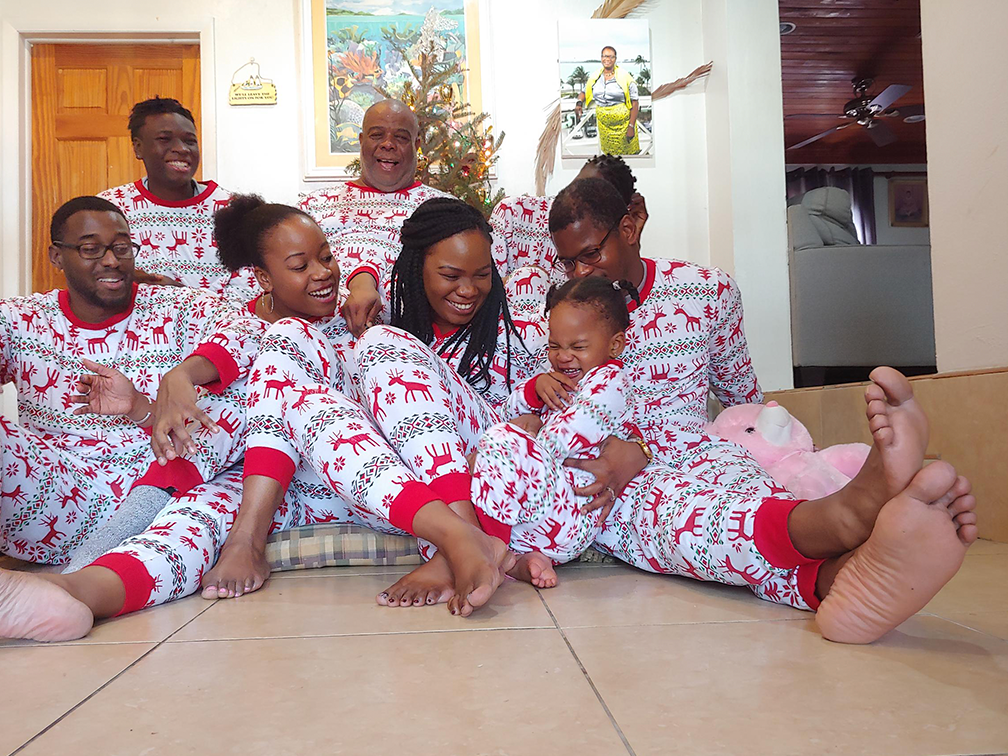 Christmas 2019 was the last time Rhea, Baron and Brielle were able to travel to the Bahamas and visit with extended family.
For me, I believe that Black History Month is very much needed. It's one of the few occasions that Black history gets widely discussed.
Unfortunately, "regular" history most often refers to the stories written from the perspective of white men through the blurry, romanticized lens of colonization. As a result, there is a disconnect when the term "Black history" is used.
Black history encompasses many great contributions of ingenuity that have benefited the world at large. But due to the status of Black people for centuries, it was not uncommon for others to either take credit for the work of Black people, or for the contributions of Black people to be excluded and written out of the historical record entirely.
My wish for the future is that Black history is someday viewed and accepted simply as history and taught more expansively. Black history is relevant to everyone. It's history that affected us all, and in many ways still impacts how we interact today.
READ: Celebrating Black excellence and contributions to Canada's Lifeline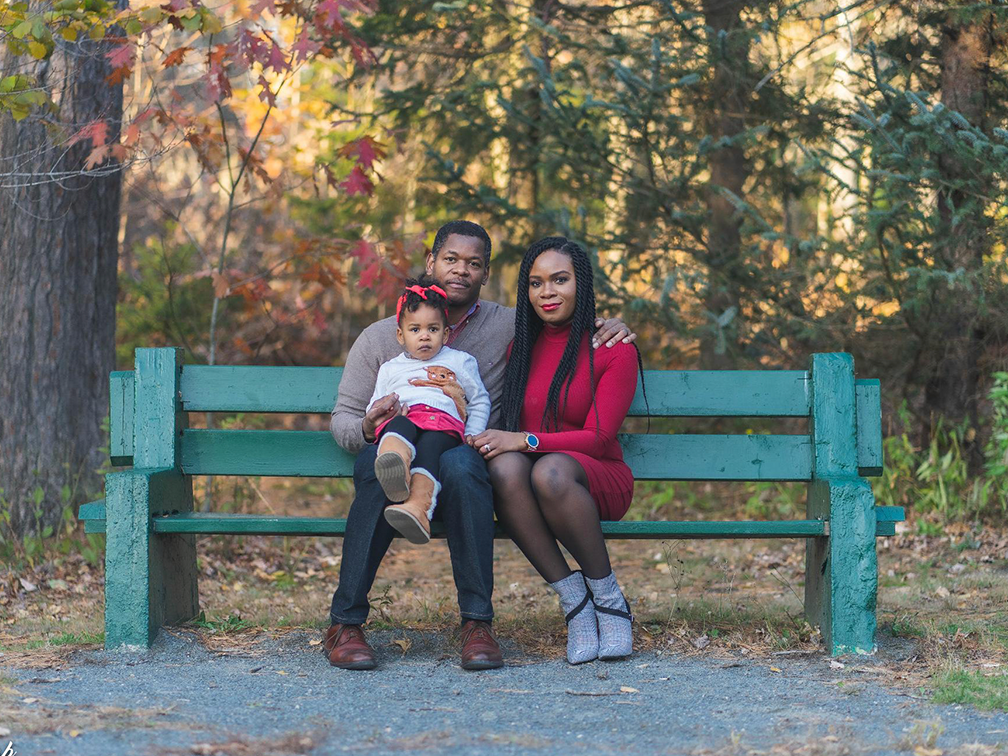 Rhea Young, pictured with her husband Baron and their daughter Brielle.
Among many wonderful reasons to celebrate Black History Month, one of my favourites is that it's an opportunity for a re-education of stories many of us have never even heard. Like Loney Clinton Gordon's contributions to the whooping cough (pertussis) vaccine in the 1940s, which were re-written into history in 1997. Her story is an interesting example of how important it is to have diverse viewpoints in STEM (science, technology, engineering and mathematics), especially those of women.
Loney Clinton Gordon was a Black American chemist who isolated one of the most severe strains of pertussis, making the vaccine significantly more effective at a time when whooping cough was one of the deadliest childhood diseases.
She was part of a team of women who developed the first-ever combination vaccine against multiple diseases (diphtheria, tetanus and pertussis). What motivated them to do this? They wanted to spare children the pain of getting three shots at once — motherly instinct at its best.
I understand that instinct. When my husband Baron and I got pregnant with our daughter, I felt this burning urgency. She lit a fire in me to play an active role in creating change.
Our daughter, Brielle, is an extrovert. She's smart, curious, beautiful and funny. She believes the world is hers for the claiming and I want to encourage her to do whatever it is she wants to do. I don't want her to ever feel limited.
I want her to always know that it's a privilege to wear the skin that we wear. It reconnects us to ancestral roots and a cultural legacy as deep and beautiful as the tones of our skin.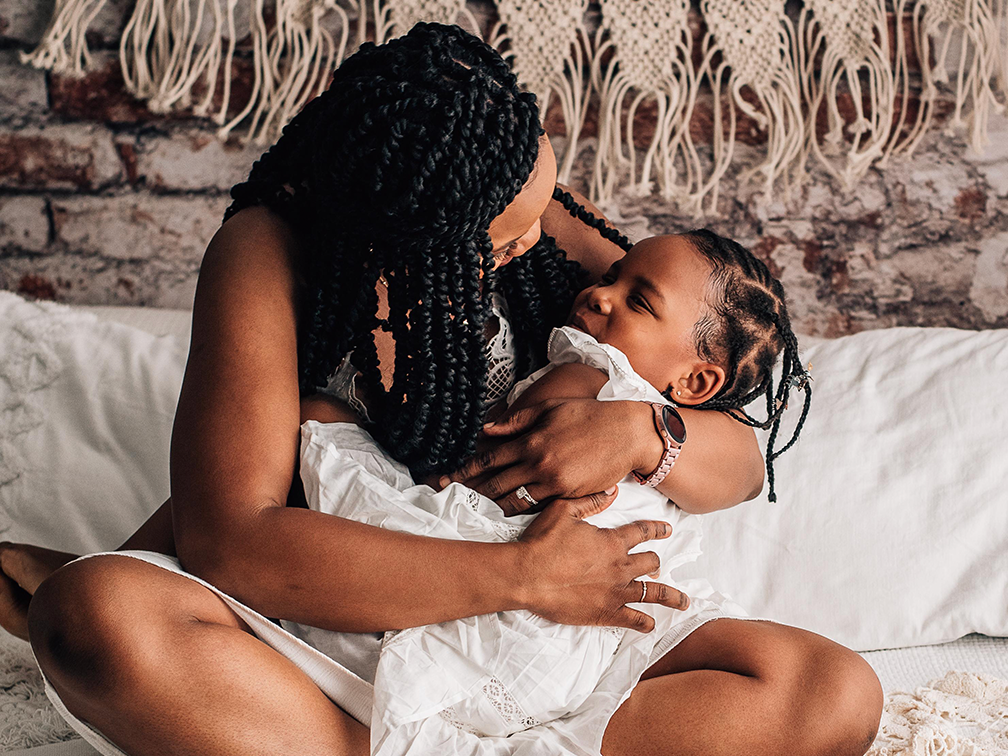 Rhea Young, with her daughter, Brielle.
As we celebrate Black history and excellence at Canada's Lifeline this February, we commit to further evolving our practices and policies that create safer, more equitable and more inclusive spaces for all. We'll be sharing several new stories about Black contributions and connections to Canadian Blood Services on our Stories page and encourage you to learn more about our commitment to diversity, equity and inclusion at blood.ca/DEI.