First time plasma donor pays it forward in honour of his late wife
Joan Taylor survived leukemia for 12 years thanks to plasma. Now her husband gives at the plasma donor centre in Kelowna.
May 16, 2022
After plasma donors helped his wife survive 12 years with a chronic blood cancer, Jim Taylor became a donor himself at the first opportunity.
"For more than a decade, I watched with gratitude as my wife received immunoglobulin each month to help her survive," says Jim, who lives in Kelowna, B.C.
In 2008, Jim's wife, Joan, was diagnosed with chronic lymphocytic leukemia. Her doctors told her that with effective treatment she could live many more years, and immunoglobulin was an important part of that treatment. It's one of many medications made from donated plasma. Joan received monthly plasma treatments at Kelowna General Hospital for 12 years before her death in March 2020.
"It was the generosity of plasma donors that made my wife's treatment possible. It kept her alive for longer than we ever anticipated and for that I am forever grateful."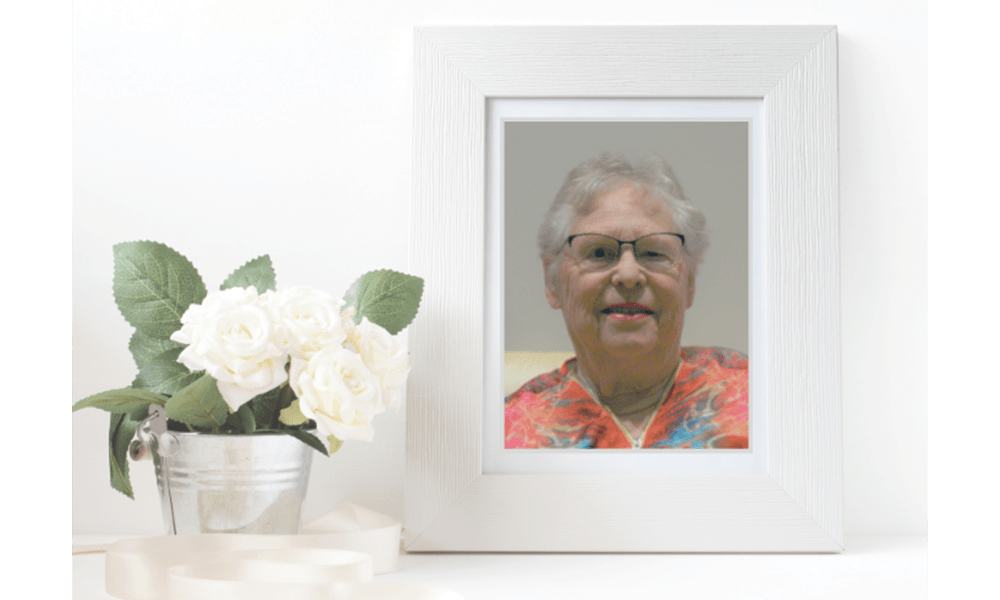 Jim's first experience of the blood system was as a university student, when he donated whole blood.
"I remember walking home after my first blood donation. It was a cool autumn day, but after donating, everything seemed just a little bit brighter. I had a spring in my step and I knew I had to continue donating."
The road to becoming a plasma donor
After university, Jim had a career as an editor, during which time he often encouraged his co-workers to donate blood with him at the Red Cross blood donor centre in downtown Toronto. But when Canadian Blood Services was formed to manage the national blood system, new eligibility guidelines were put in place to ensure the safest possible blood supply. Those new guidelines made Jim ineligible to continue donating because of his history with malaria; he had contracted it in India as a child, where his parents had been missionaries.
However, Jim found other ways to support blood donation, including as a refreshment area volunteer at Canadian Blood Services. It was through that connection that he heard about plans for the dedicated plasma donor centre in Kelowna. He soon reached out to the centre's business development manager, Janna Pantella, to find out if he could donate.
"We talked about eligibility criteria and the donation process. I could sense a sigh of relief when we discussed that malaria was not a deferral to donate source plasma," said Janna. "We soon had Jim booked in as one of Kelowna's first plasma donors."
Plasma donations used to manufacture lifesaving medications
Our plasma donor centre in Kelowna opened in June 2021. It will help increase our supply of "source plasma," which is plasma used in the manufacture of plasma protein products ― the class of medications which includes immunoglobulin. During the manufacturing process, which is called "fractionation," potential pathogens are eliminated. For this reason, people who have a history or risk of malaria are eligible to donate source plasma.
What are plasma protein products?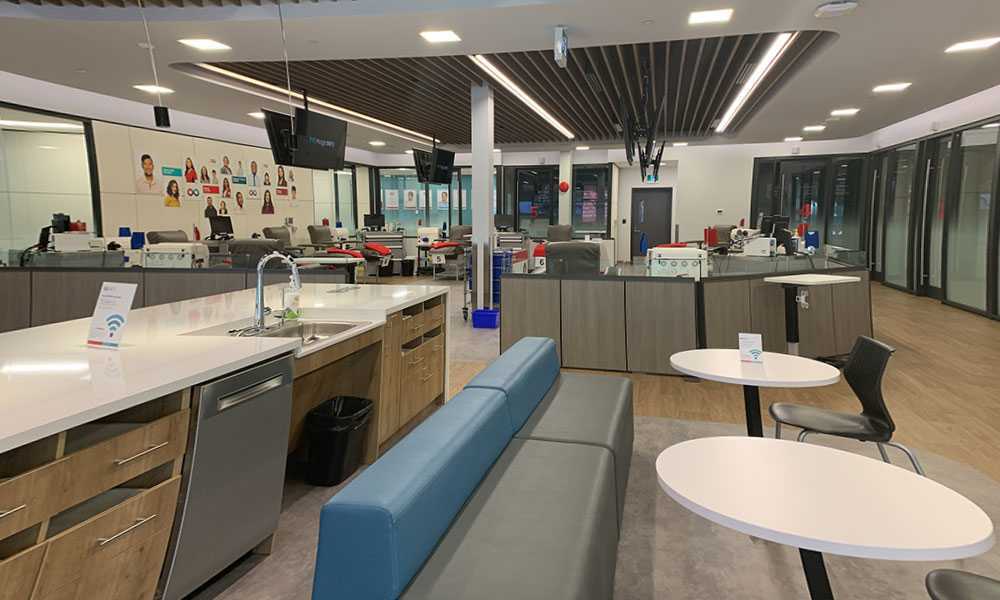 "I have a debt of gratitude to pay back and am so thankful to be able to do that right here in Kelowna," says Jim, who was among the first donors through the door in the Kelowna centre's opening week.
Jim's donation took a little over an hour — far less time than his wife spent receiving immunoglobulin transfusions monthly — and he is happy to say that he left with the same spring in his step that he felt after donating blood the first time.
"Today was my first donation, but I have a long way to go to repay the donors who helped my wife," adds Jim. "My hope is that those who were donating blood in Kelowna will realize that plasma is also needed to help patients live longer, more fulfilling lives, and will join me to fill this important need."
Becoming a plasma donor can make a lifesaving difference to patients across Canada. To book an appointment at the plasma donor centre in Kelowna or one of our other centres across the country, visit blood.ca/plasma, download the GiveBlood app or call 1 888 2 DONATE.