Image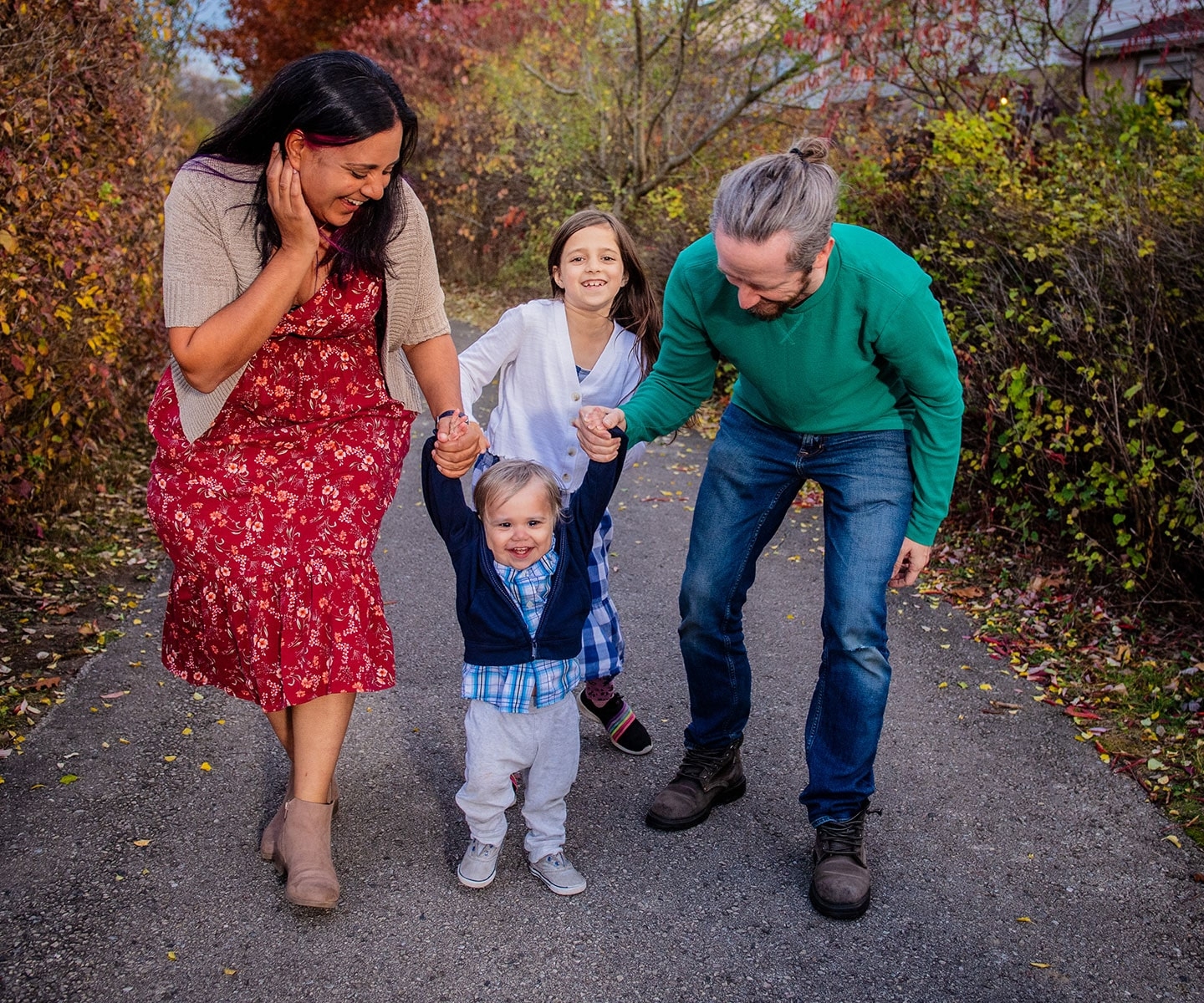 The Fords have both donated and received lifesaving cord blood stem cells
In 2015, with the birth of her daughter, Jasmine, Manny Ford decided to donate cord blood. She hoped that this gift could one day save the life of a patient in need of a stem cell transplant.  
She would never have imagined that her own second child, a son named Tristan, would become such a patient. Or that the stem cells for his transplant would come from another parent's cord blood donation.
When Manny first shared her story with us in summer 2022, she described a feeling of having come "full circle." Today, we're pleased to showcase the Ford family in a portrait series by celebrity photographer George Pimentel to inaugurate our Give 3 in 2023 challenge. We're calling on people across Canada to make three different kinds of contributions to Canadian Blood Services to support patients.  
If you already have one connection to Canada's Lifeline, you could explore others, as the Ford family has done.  
"I've been donating blood to celebrate my son and all the gifts that he received," says Manny. "It's just something that I know I can do that could mean a lot to someone in need."  
From donating blood, plasma or a financial gift, to telling an expectant parent about our national public cord blood bank, there are so many ways to make all the difference. And you don't need to wait to begin. You could even start by following us on Twitter, Facebook, Instagram, LinkedIn and TikTok. Share stories like this one with friends and family, or tag @canadaslifeline in posts about your own #3in2023 journey. Together, we are Canada's Lifeline.