Expanding plasma donation to be more inclusive
Some sexually active gay, bisexual and other men who have sex with men now eligible to donate plasma
October 12, 2021
Glenndl Miguel was one of the first plasma donors in a new program that expands eligibility for gay, bisexual and other men who have sex with men
When Glenndl Miguel donated plasma during the last week of September, it marked an important milestone for both him and for Canadian Blood Services.
"I last donated whole blood in 2014," says Miguel. "Since then, I came out and I've been denied the opportunity to donate blood or plasma because I'm a sexually active gay man. It feels great to be able to donate again, because I know that donated plasma saves lives."
The incredible story of how plasma donations help patients
Since 2019, men have been eligible to give blood or plasma if it has been more than three months since their last sexual contact with a man. In late September, however, donor centres in Calgary, Alta. and London, Ont. began to apply new eligibility criteria that enable some sexually active gay, bisexual and other men who have sex with men (gbMSM) to donate plasma, the protein-rich liquid in blood that can be used to treat a variety of rare and life-threatening conditions.
Canadian Blood Services' goal is still to remove the current waiting period for men who have sex with men and use sexual behaviour-based screening for all donors. We intend to make a submission recommending this change to Health Canada by the end of 2021.
New criteria for plasma donation in London and Calgary
Under the new criteria in London and Calgary, members of the gbMSM community are eligible to donate plasma if during the last three months they have had no new sexual partner and their partner did not have sex with another partner.
The change to plasma donation is the result of a focused initiative that Canadian Blood Services launched more than two years ago within our long-term commitment to foster a more inclusive blood system. The initiative included extensive consultations with representatives of the gbMSM communities in Calgary and London, along with a submission to Health Canada, the regulator that approves the rules regarding blood donation eligibility to ensure continued safety for patients.
"We're excited to welcome more members of the gbMSM community into our London and Calgary plasma donor centres," says Dr. Graham Sher, CEO of Canadian Blood Services. "This is an important step toward our goal of removing the waiting period for gbMSM donors and using sexual behaviour-based screening for all donors instead."
Miguel, a 28-year-old paramedic, participated in the gbMSM local advisory group for the University of Ottawa-led research project based in Calgary.
"I'm a big proponent of blood and plasma donation," he says. "And I understand the challenges and importance of safety when it comes to donated blood and plasma. I welcome this as an incremental step, but I want it to go further."
Only Health Canada, which regulates this country's blood system, has the authority to approve changes to donor criteria that impact human safety. Canadian Blood Services must submit scientific evidence that any proposed change to the criteria will not compromise safety. Evidence submitted for the new measures includes a number of research studies, including one that investigated how groups from the gbMSM community view the new donation criteria and how the new criteria would affect their future willingness to donate.
"Our research highlights a central dilemma faced by many prospective gbMSM donors," says Dr. Elisabeth Vesnaver, post-doctoral fellow at the University of Ottawa's School of Epidemiology and Public Health. "They want to help others by donating, but don't want to collaborate with an organization that they feel discriminates against gbMSM. Some who are eligible and otherwise willing are unlikely to donate because they prioritize equity over altruism."
Dr. Vesnaver's research, conducted at arm's length from Canadian Blood Services, included in-depth interviews with 17 self-identified members of the gbMSM community, along with frontline donor staff at Canadian Blood Services. The findings informed not only the submission to Health Canada, but also the training of frontline staff in Calgary and London donor centres.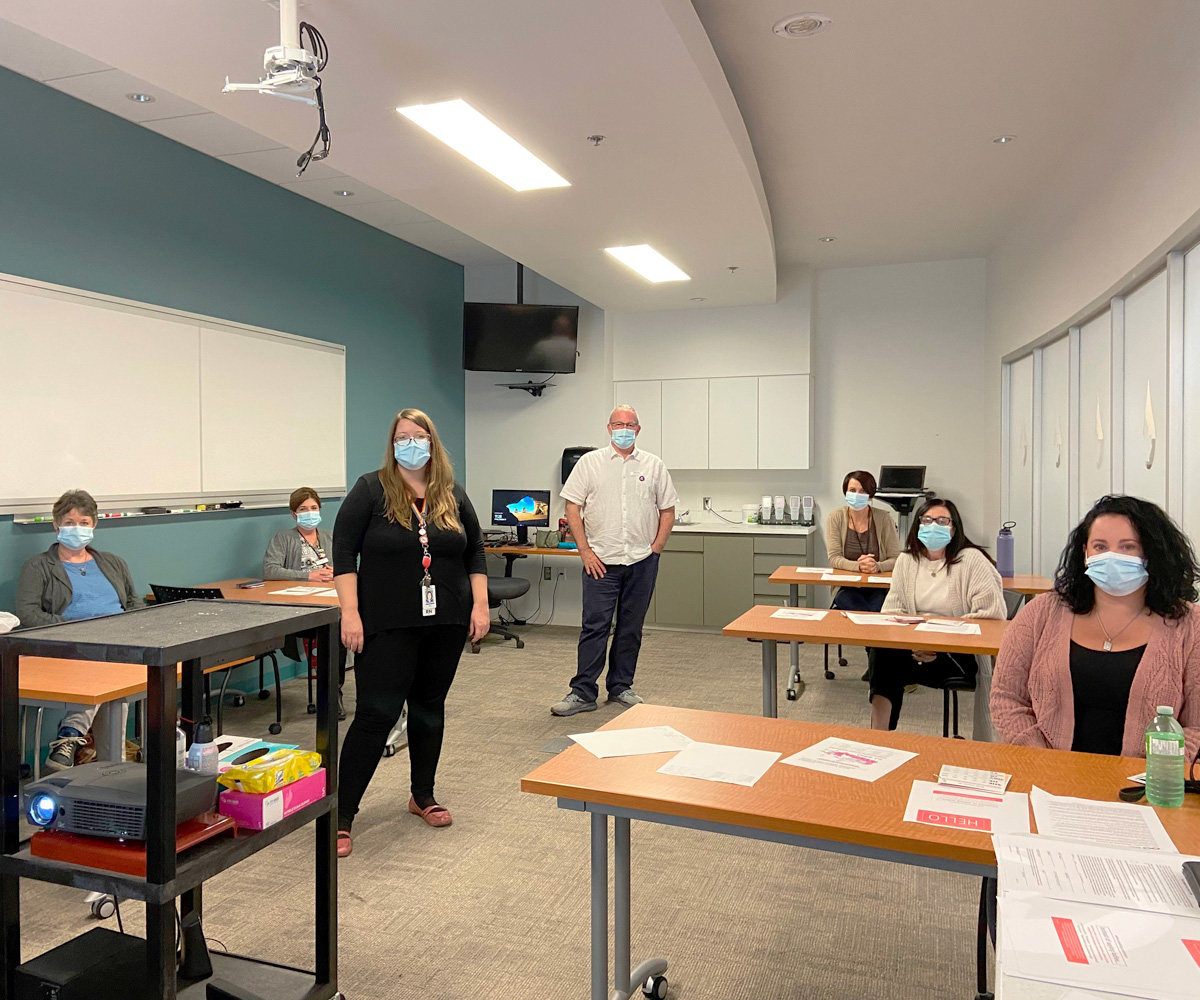 Staff participate in a training session led by RN Terrie Foster (centre left) and Don Lapierre (centre right) in London, Ont.
Research informs donor criteria and processes as well as staff training
"The gbMSM advisory groups from the University of Ottawa research projects contributed directly to the development of the new criteria and of donor screening processes," says Don Lapierre, manager of Canadian Blood Services' MSM plasma program. "Input from the advisory groups helped determine which screening questions to ask prospective donors and how to ask them."
As manager of stakeholder relations for Canadian Blood Services earlier in his career, Lapierre often heard criticism of policies that excluded sexually active gay men from donating blood or plasma. He is pleased to play a role in helping to usher in an era of greater inclusivity.
"Canadian Blood Services recognizes that for many gbMSM, there remains an emotional barrier to entering a space that has not been inclusive to them," he says. "This is why training of frontline staff is crucial to the success of the new policy."
In recent weeks, Don and his team have trained frontline staff on how to welcome prospective gbMSM donors, help them overcome this barrier and understand the science behind the new policy.
According to data collected by the Public Health Agency of Canada (PHAC), the incidence of HIV and hepatitis C is substantially higher in Canada among men who have sex with men than it is in the rest of the population.
"The current criteria are based on a broad statistical picture of risk, but of course not all individuals within a group are the same," says Dr. Sher. "This is part of the reason we are working toward a new way of screening donors that looks at the risks of specific sexual behaviours."
Wil Osbourne-Sorrell, a member of the gbMSM London advisory group for the University of Ottawa research project, plans to donate plasma under the new program.
"I'm bitter about not being allowed to donate, even though I've been in a monogamous relationship for 17 years," he says. "But I have a good friend with kidney disease who relies on blood donations, so I understand the need."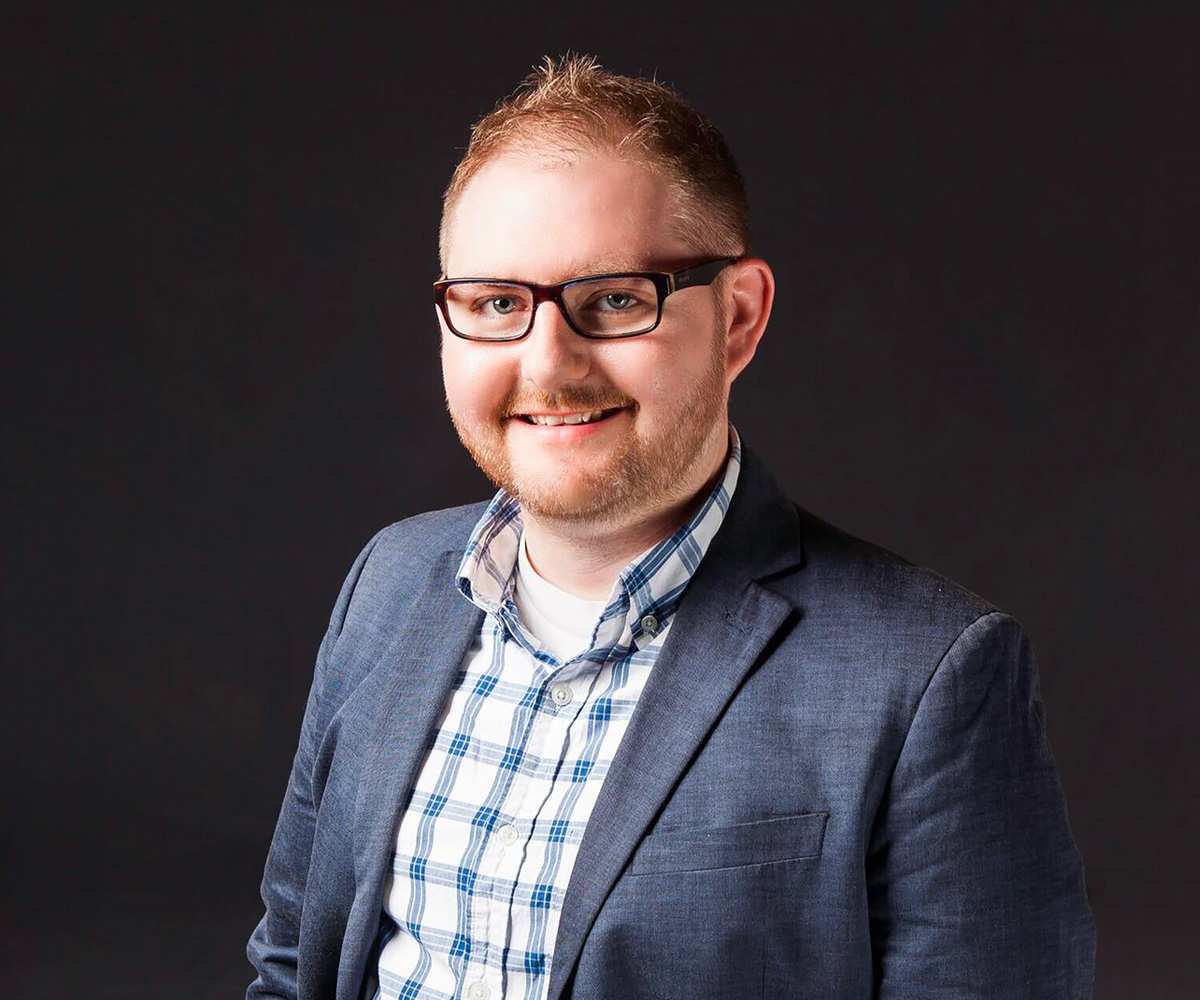 Wil Osbourne-Sorrell, a member of the gbMSM advisory group
Osbourne-Sorrell encourages eligible members of the gbMSM community to donate under the new program, although he recognizes that much work remains to be done to achieve equity.
"There's a higher purpose to this," he says. "In other civil-rights struggles, lives are not at stake the way they are with donations of plasma and blood. Go and donate; don't pre-judge. By participating, we have an opportunity to hold Canadian Blood Services accountable and to help drive progress."