This childhood blood cancer survivor inspired his mother to become a donor
Blood donations helped Sean Jollymore survive leukemia at age nine. Now, his family eagerly supports Canada's Lifeline.
September 20, 2021
Sean Jollymore survived childhood cancer with help from blood donors and inspired his mother to join Canada's Lifeline.
In early 2016, Kate Jollymore of Chester, N.S., received news no parent wants to hear. Her nine-year-old son Sean had acute lymphoblastic leukemia, a type of blood cancer. At diagnosis, Sean's blood counts were so dangerously low that he needed transfusions of platelets and red blood cells immediately.
It was the beginning of a difficult battle that would last more than three years and require multiple rounds of chemotherapy. And blood donors continued to be with Sean every step of the way.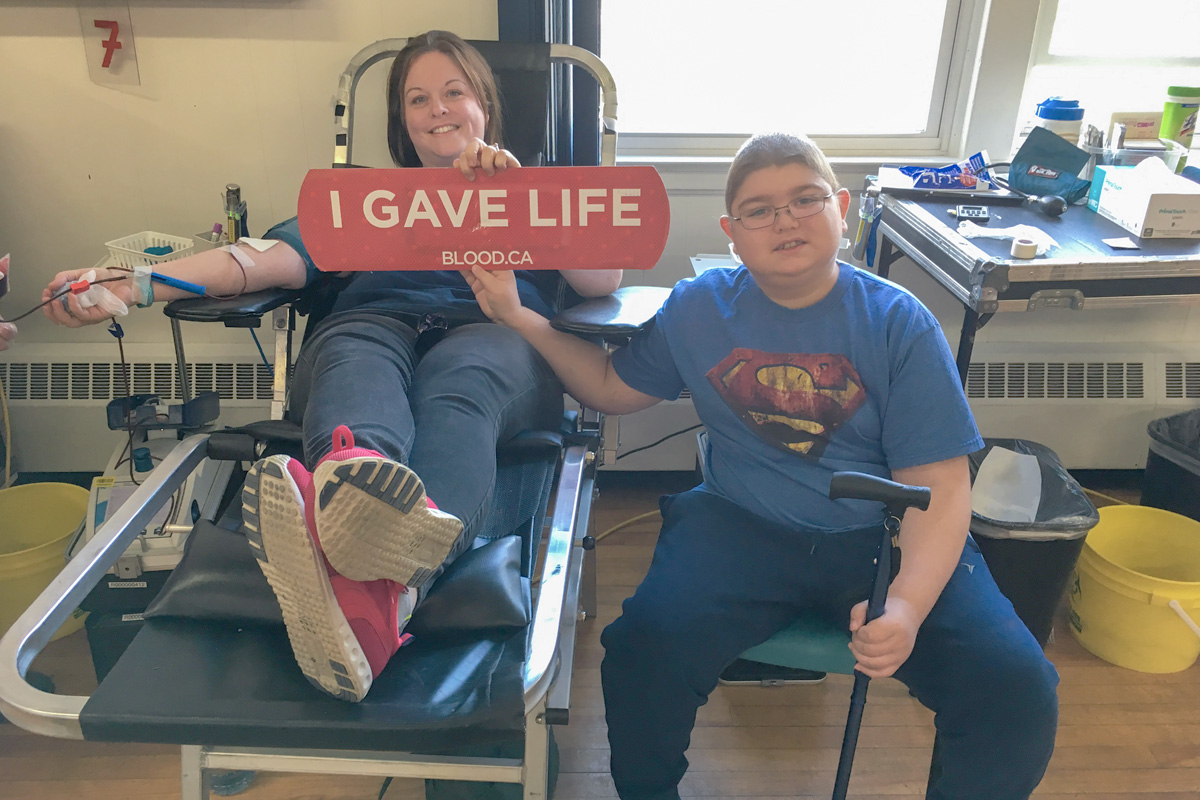 Sean Jollymore, seen here with his mother Kate at a Canadian Blood Services donation event in 2017, received blood and platelets during his treatment for acute lymphoblastic leukemia. Sean was diagnosed when he was nine and is now 15.
"The blood donations were life-saving," says Kate. "I remember a night that he had a terrible nosebleed that just wouldn't stop. It kept getting worse, and it was incredibly scary. He received a platelet transfusion and within minutes the nosebleed stopped. Without those life-saving platelets, a child in that precarious situation would bleed to death."
Platelets were essential in that situation because they are the component of blood that helps with clotting. Sean also remembers receiving them that night.
"I remember feeling really cold and seeing the yellow/orangey liquid in the bag and thinking about how different it looked than other blood products," he says.    
In 2017, the family hosted a donation event in their community in Sean's honour. It was an important milestone for Kate as well.
"Sean sat with me while I made my very first blood donation, which was really special," she says.
Now, four years later, Sean continues to encourage others to become blood donors.
"It doesn't take a lot of time to donate blood," he says. "By donating blood you're saving a lot of lives. It saved my life!" To those who are already a part of Canada's Lifeline, his message is simply "thank you for taking the time to donate blood." 
What is the process to donate blood?
The amazing journey of donated blood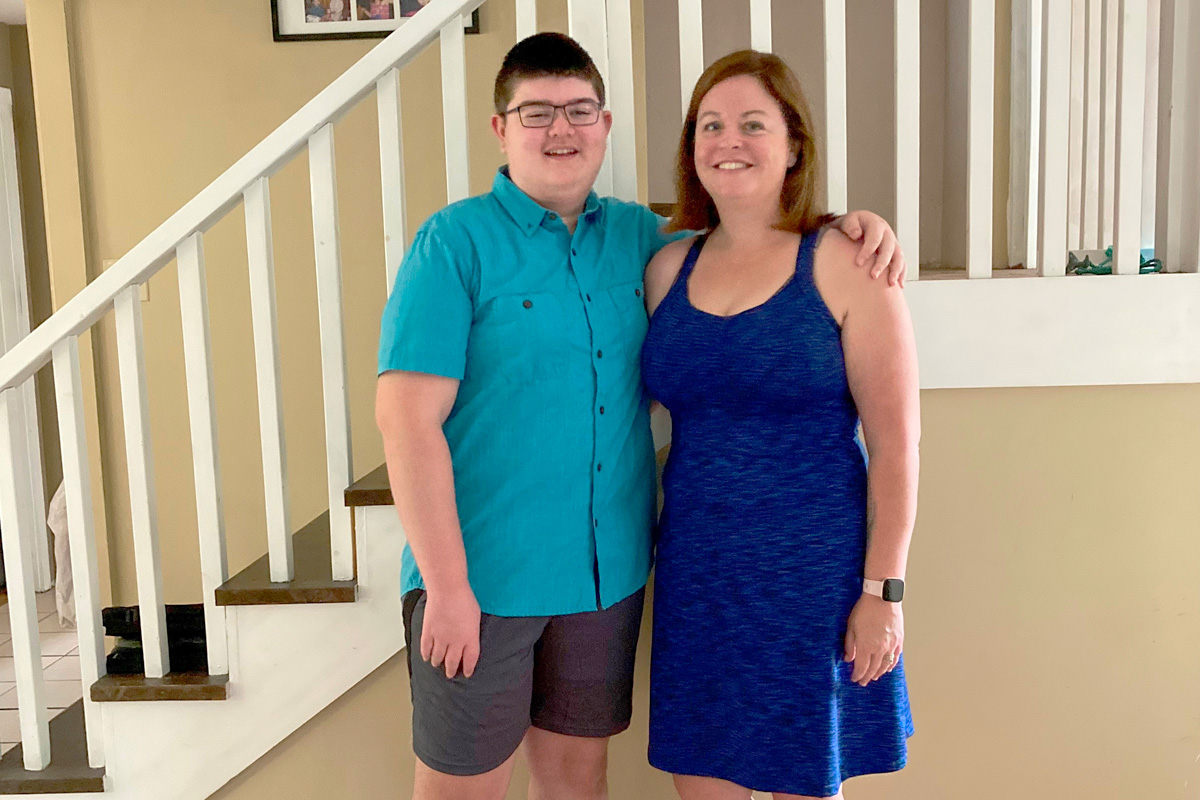 Sean and his mother Kate are grateful for Canada's Lifeline and Kate is now a regular blood donor
Sean completed his leukemia treatment in March 2019. While he continues to have regular blood tests, he is doing very well. Kate continues to donate blood as she watches her now-15-year-old son grow and enjoy a regular teenage life.
"He is just a typical teenage boy, but with a deep perspective that many people don't have," she says "He has a big heart, and he is one of the most positive and kind people that I know." 
During treatment, attending school was complicated, with hospital visits and extended periods of time when he couldn't be in the classroom. So Sean is thrilled to be able to attend high school in person this year.
"I'm looking forward to being with my friends, getting to know my new teachers, and doing the subjects I enjoy most ―math and gym!" 
Blood donations are an essential support for many patients with cancer, including leukemia and other blood cancers. This Childhood Cancer Awareness Month, we invite you to support those patients, including children, by booking an appointment to donate blood, plasma or platelets. You can use the GiveBlood app, book at blood.ca, or call 1 888 2 DONATE.