Image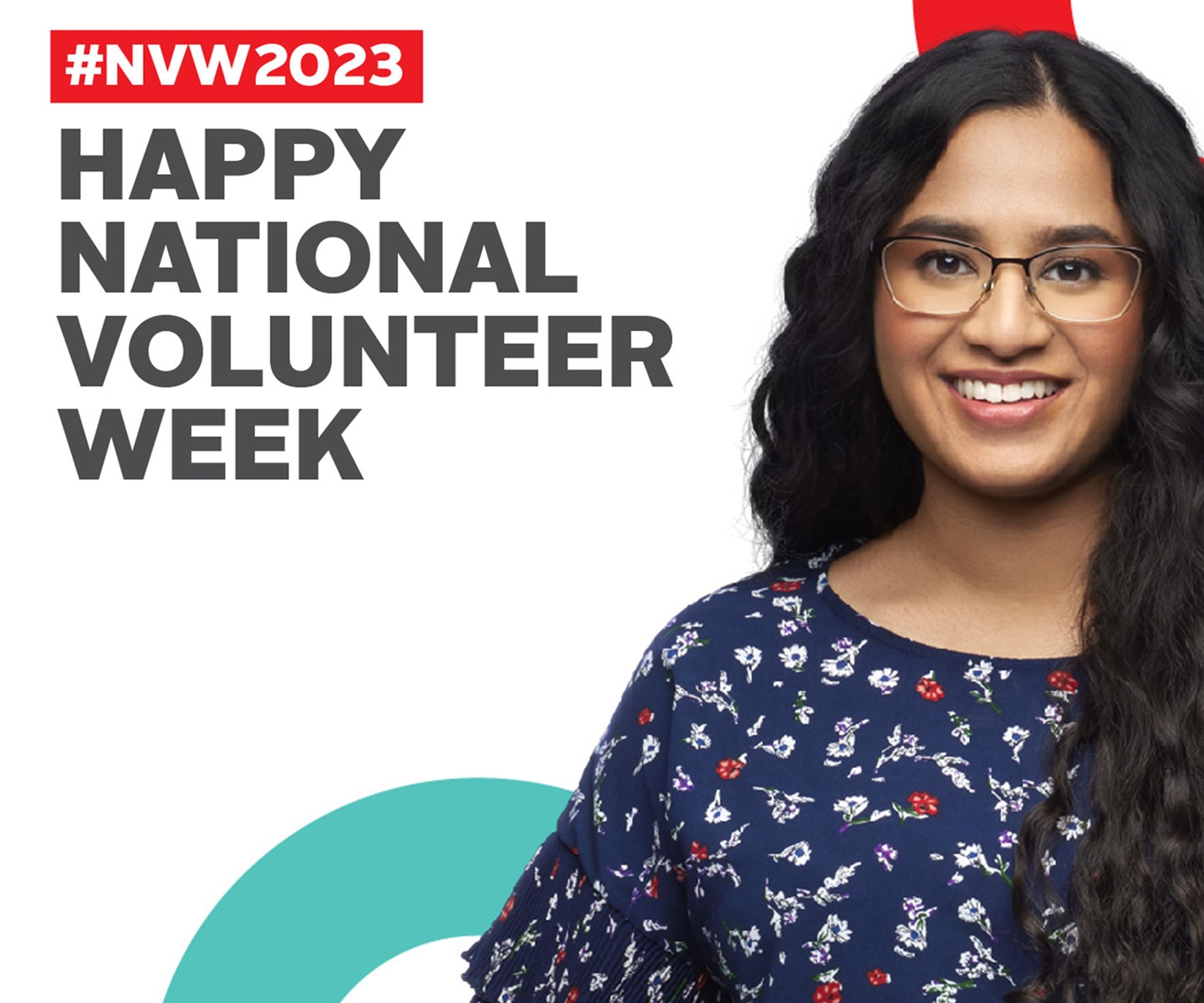 We're so grateful for the many ways that gifts of time help us serve patients
We couldn't be more grateful to the thousands of volunteers across the country who help us help patients. They shine in so many ways: from supporting blood and plasma donors at appointments, to recruiting potential stem cell donors, to organizing and growing Partners for Life teams of all sizes. And that's just a start.
In recognition of National Volunteer Week, read on to meet just a few of these amazing volunteers. Interested in joining them? Check out our volunteer page.
Rallying the hockey community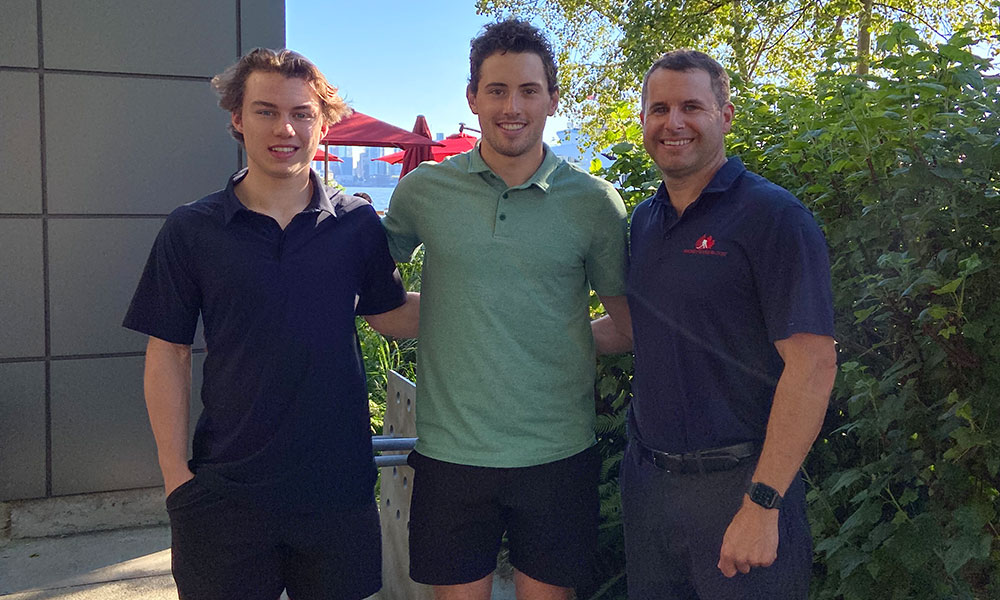 Hockey Gives Blood is one of Canadian Blood Services' largest Partners for Life teams, and its 100 "player ambassadors" are key to its success. These players, most of whom compete with major junior and varsity teams, volunteer their time to educate others about the importance of blood, plasma and platelet donation.
Many become donors themselves while working to recruit others. Player ambassadors also support the stem cell registry and organ and tissue registries as well as financial giving to Canadian Blood Services.
"I am most proud of our ability to connect with the younger generation and the recruitment of new first-time donors," says Stu Middleton, co-founder and president of Hockey Gives Blood. "I feel our player ambassador program has created a lot of attention and provided a much-needed spotlight on the impact the next generation can have on patients in Canada."
Bringing post-secondary students to Canada's Lifeline
NextGen Lifeline, a program we run in partnership with Canada Life, brings together teams of young people to educate their peers about blood, plasma, platelet, stem cell and organ and tissue donation.
Emily Kalo has been a dedicated volunteer with the program for more than five years. When the COVID-19 pandemic made it more difficult to connect with new donors, she developed engaging online campaigns to help. That included promoting Canadian Blood Services via an 'Instagram takeover' of the University of Manitoba Student Association's account.
Building connections with plasma donors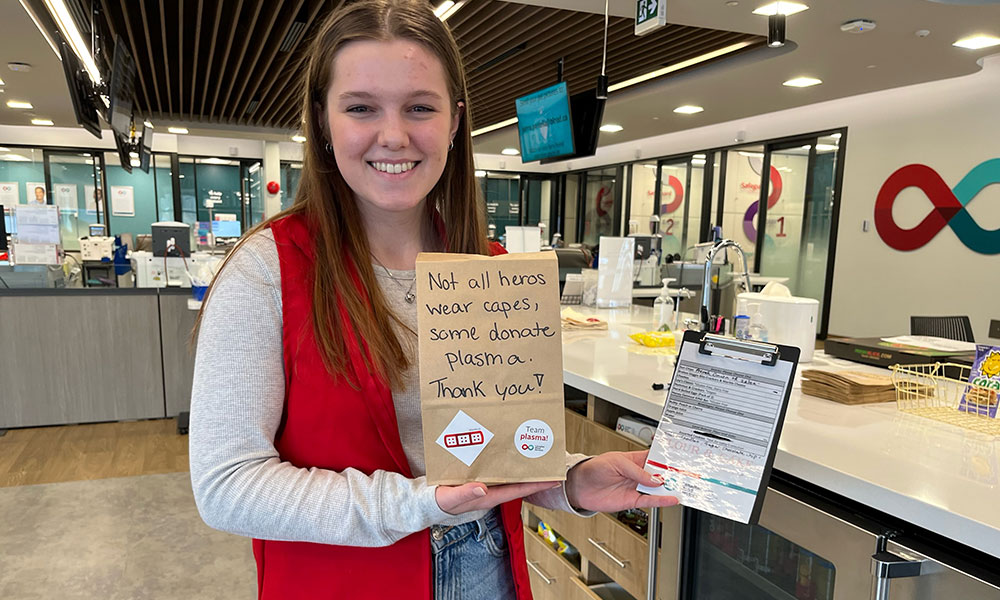 Okanagan College student Anais Moir volunteers at the plasma donor centre in Kelowna, B.C. She spends her time packing snacks, refilling the refreshment station, and interacting with donors, answering their questions, and encouraging them to come back regularly to donate. 
"Unfortunately, I am unable to donate plasma," she says. "By volunteering, I am still able to be a part of this great organization that saves lives."
Helping to diversify the stem cell registry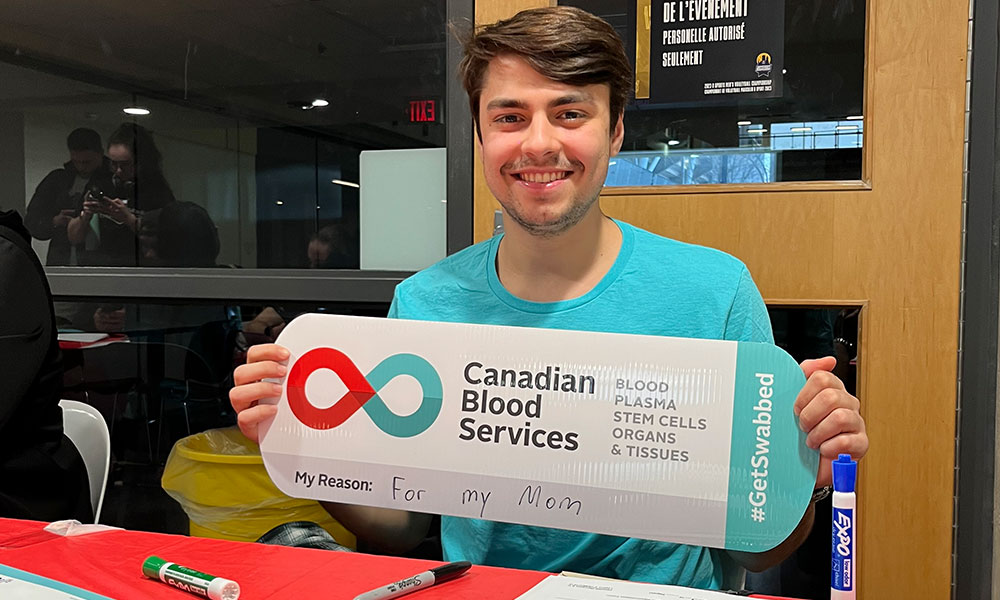 Greg Anagnostopoulos of Toronto, Ont., was driven to volunteer by a personal experience.
"My mother was diagnosed with acute myeloid leukemia and required a stem cell transplant," explains Greg. "During this time, my family organized several stem cell swabbing events and advocated for the expansion of the stem cell registry. Even as a child, I volunteered at these events and raised awareness of stem cell donation at my school."
Unfortunately, while a stem cell match was identified for Greg's mother, she died after becoming too unwell to proceed to transplant. But Greg continues to support other patients. As a volunteer with McMaster University's chapter of Stem Cell Club, he has organized and promoted on-campus events to recruit post-secondary students to Canadian Blood Services Stem Cell Registry.

"I am also working directly alongside Canadian Blood Services as a community advocate, working on a research project analyzing the efficacy of a community-led strategy in recruiting under-represented ethnicities to the stem cell registry," he says.
Supporting blood donors along their journey
Judy Neelands had been a regular blood donor before she started volunteering at Canadian Blood Services' donor centre in Red Deer, Alta. Ten years later, her role now includes training new volunteers.
"I love the fact that being a volunteer is not based on things like a person's educational or financial standing, political or religious beliefs, etc." says Judy, who started volunteering in retirement. "I particularly like chatting with first time donors and hearing what made them decide to start their donation journey. 
"It's also heartwarming being thanked by donors, and knowing staff depend on the volunteers to look after things post-donation so they can focus on the actual donation process. Volunteering for Canadian Blood Services has been one of the most rewarding things I've done in my life."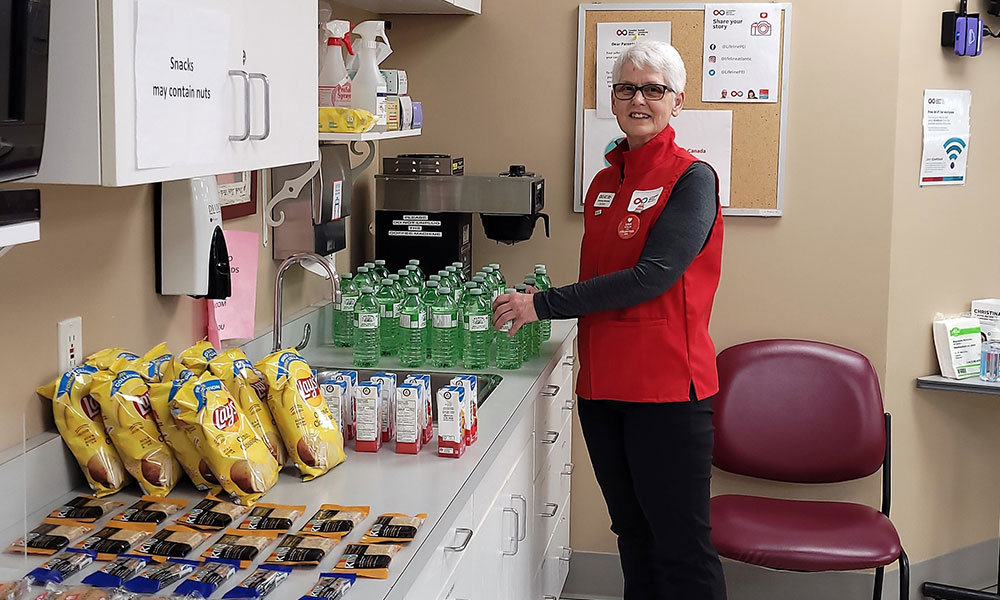 Cathy Salter is a regular volunteer at the donor centre in Charlottetown, P.E.I.
"My role at the clinic involves ensuring the snacks in the kitchen are filled and ready for donors after they donate," she says.
Cathy greets donors with a smile when they arrive, and chats with them while they have their refreshments.
"Volunteering helps me connect with my community and it provides me with a great opportunity to meet new people."
A new spin on volunteering: employer matching programs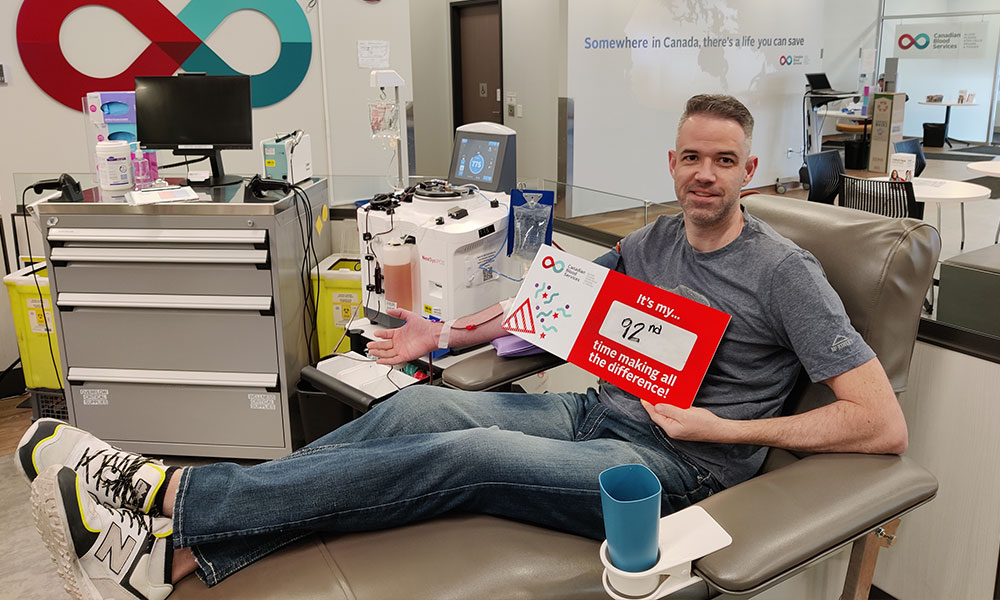 If you donate blood, plasma or platelets, and your employer has a special kind of volunteer program, you may be able to boost the impact of your donation.
Ryan Smylski, a dedicated blood and plasma donor in Kelowna, B.C., discovered that opportunity with his own company, Microsoft. When he volunteers in his community, his employer "matches" his gift of time with a corresponding financial donation to charity.
That includes time Ryan spends in the donor chair, which Microsoft rewards with a financial gift to Canadian Blood Services. When the company first began counting blood and plasma donations as volunteer time, they tallied up his past donations as well.
As matching programs become more common, we encourage all donors to inquire with their own employers about availability. It's yet another way to make all the difference for patients with Canada's Lifeline.