Unique fellowship brings academic expertise to an organizational challenge
---
Wednesday, October 25, 2017
Jenny Ryan
Health systems impact fellow Dr. Jennie Haw digs into social aspects of cord blood banking
Dr. Jennie Haw, a sociologist whose dissertation was on private cord blood banking in Canada, has just begun a two-year CIHR Health System Impact Fellowship (HSIF) at Canadian Blood Services. She's been awarded a fellowship as part of CIHR's unique new program that partners PhD expertise with an organizational challenge.
The idea behind CIHR's new HSIF program is to give trainees real hands-on experience-based learning opportunities within a health care organization where they in turn can bring new ideas and innovative approaches to tackle a complex challenge that the organization is facing.
"The Health System Impact Fellowship program will accelerate fellows' career preparedness and their ability to create positive change for our health system and the health of Canadians. The program also provides health care organizations with direct access to a cohort of the country's rising stars in health services research."
~ Dr. Robyn Tamblyn, Scientific Director, CIHR Institute of Health Services and Policy Research
The program is a collaboration between CIHR, the Fonds de recherche du Québec – Santé, the New Brunswick Health Research Foundation, Mitacs, and 36 health system partners and 17 universities across Canada. Canadian Blood Services is proud to be one of the health system partners helping to bring this unique fellowship opportunity to life.
"We're proud to be a partner organization in what is an exciting and unique opportunity for both Dr. Haw and for Canadian Blood Services," says Dr. Dana Devine, Chief Medical and Scientific Officer, Canadian Blood Services. "Hands-on, in-house research and data collection that aims to solve a real challenge we're facing today, and that may inform future policy development, is an exciting prospect."
"We'll get our first academic look at some of the key social aspects of cord blood banking. The academic expertise Dr. Haw brings to our organization through this Fellowship can only help the cord blood bank gather the data it requires to best serve the needs of patients and donors."
~ Dr. Dana Devine, Chief Medical and Scientific Officer, Canadian Blood Services
Meet Dr. Jennie Haw
Image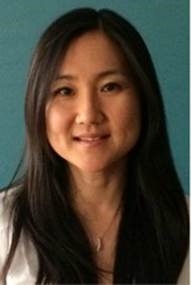 Dr. Haw's academic journey and the path that led her to Canadian Blood Services itself is unique. She first earned a BSc in pharmacology at UBC and then switched gears to complete a Bachelor's degree in social work. After a few years in that field, she went back to school with an eye on studying Social Policy. However, after taking some courses she found that the broader field of sociology could bring together her interest in science and health with her interest in the social world. She soon earned an MA from SFU in Sociology followed by a PhD from York University. Her areas of interest as a sociologist are the sociology of health and the sociology of science. 
 "I'm really interested in the interface between health, advancements in science and in peoples' lives," she explains. "When I was at the stage of developing my doctoral project, I was reading a lot about the hope and hype of stem cell science and wanted to study how people might be considering these promises in relation to their own health and health practices."
She then stumbled across cord-blood banking and therapeutic uses of blood stem cells as one area that people were considering some of the promises of stem cell science to make health-related decisions. She wondered how people were making decisions to bank or not bank cord blood and the social context informing these decisions.
At the time, cord blood banking options in Canada were limited. Canadian Blood Services' Cord Blood Bank had not yet officially launched. Options for most women and couples were limited to private banking. A key component of her research was interviewing women and couples to better understand their experiences and motivations for banking. Meanwhile our national public cord blood bank was in development.
After completing her PhD, she obtained a postdoctoral position examining the social and ethical implications of human microbiome science; however, she maintained a keen interest in the public cord blood bank. The time had also come to consider making a transition outside of academia – and to figure out how she could translate her academic skills to a non-academic setting.
In early 2017, Dr. Haw learned about CIHR's new Health System Impact Fellowship. As it turns out Canadian Blood Services was an interested partner organization.  A match was made, a project proposed, application sent and, soon after, a fellowship awarded.
In September, Dr. Haw relocated to Ottawa to be "embedded" at Canadian Blood Services' Head Office.
For the next two years, Dr. Haw will focus on Canadian Blood Services' Cord Blood Bank to get an in depth understanding of the bank, its goals, objectives, strengths and challenges with a focus on donor recruitment and experiences. She'll have an opportunity to apply her academic skills to a non-academic setting and to really gain a better understanding of how things actually work and function in the non-academic world and be exposed to organizational discussions, debates, and challenges.
In turn, our organization will benefit from her academic skills and expertise. One of the criteria for this fellowship competition was that the project address a critical challenge for the organization. Clearer understanding of challenges, donor experiences, and other social aspects of public cord blood banking will provide the data that may help to change policy and improve process and meet the goals of the Cord Blood Bank.
"I'm really interested in understanding what motivates a donor to donate or not to donate," says Dr. Haw. By conducting qualitative research, we can gain new perspectives on donor experiences and motivations and the public banking process.
An in-depth understanding of these experiences and motivations may help with donor recruitment and contribute to the goal of reflecting Canada's ethnic diversity in the public bank. 
"This program is unique in that it partners with an organization. The main goal of other academic fellowships is to train you for an academic career. The requirement to partner with an organization and the emphasis placed on the needs of an organization is new. The embedded nature of the program has the postdoc fellow on site, within the organization. That's really unique."
Stay tuned to this space as we'll be following Dr. Haw's work throughout the duration of her fellowship.
Further reading: 
---
Canadian Blood Services – Driving world-class innovation
Through discovery, development and applied research, Canadian Blood Services drives world-class innovation in blood transfusion, cellular therapy and transplantation—bringing clarity and insight to an increasingly complex healthcare future. Our dedicated research team and extended network of partners engage in exploratory and applied research to create new knowledge, inform and enhance best practices, contribute to the development of new services and technologies, and build capacity through training and collaboration. Find out more about our research impact. 
The opinions reflected in this post are those of the author and do not necessarily reflect the opinions of Canadian Blood Services nor do they reflect the views of Health Canada or any other funding agency.
Related blog posts
---
Wednesday, June 08, 2016
Jenny Ryan
Ms. Tong is a Canadian Blood Services' graduate fellowship program award recipient working with Dr. Don Branch in his Centre for Innovation lab in Toronto. She has also been selected to participate in a highly competitive Canadian Institutes for Health Sciences (CIHR) Travel Award Summer Program in...
---
Wednesday, April 05, 2017
Jenny Ryan
Canadian Blood Services' Graduate Fellowship Program provides support for young investigators who want to initiate or continue training in the field of transfusion science. Graduate students undertaking full-time research training at a Canadian academic institution are invited to apply. The...
---
Thursday, May 11, 2017
Jenny Ryan
Ruqayyah Almizraq became interested in science because "it is like a magic window that opens up a whole new world."