Meet the Researcher: Dr. Michael Sutherland
---
Thursday, July 20, 2023
Dr. Emily Park
Our partnership with the Centre for Blood Research (CBR) at the University of British Columbia (UBC) is helping to train the next generation of researchers in transfusion science. This blog post highlights just some of the achievements in education, training or knowledge mobilization accomplished by CBR trainees. 
This is an edited repost of a "Meet the Researcher" interview that originally appeared on the Centre for Blood Research blog in June 2023. The original post was written by Dr. Emily Park, Postdoctoral Fellow (Ma Lab) and edited by Sarah Bowers, PhD Candidate (Brown Lab) at the Centre for Blood Research at the University of British Columbia.  
For this edition of "Meet the Researcher", we had the pleasure of interviewing Dr. Sutherland about his background, his research studying the activation of coagulation proteins on the surface of enveloped viruses and how it affects infection, and his interests outside the lab. This interview has been edited for length and clarity.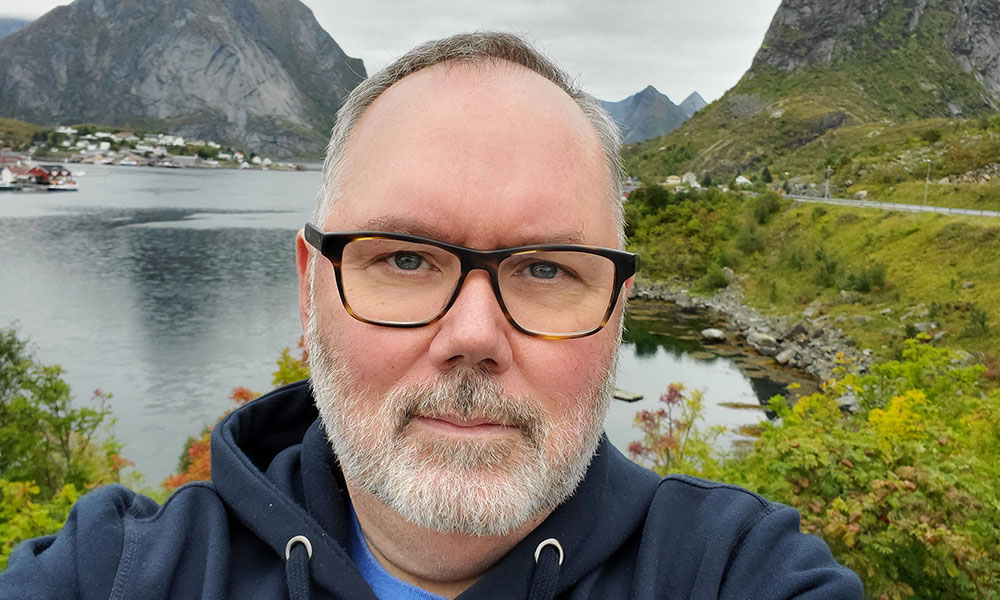 You have been a member of the CBR since its inception! How did you begin your career? 
I completed my PhD in biochemistry at the University of Ottawa with my current supervisor, Dr. Ed Pryzdial. During my time in Ottawa, the lab was located at Canadian Blood Services' Head Office. I was also very fortunate to receive funding through the Canadian Blood Services Graduate Fellowship Program that provided much needed financial support during my PhD. Right before the CBR became an entity, Ed moved his lab to UBC in Vancouver. I finished my doctoral research and writing here at UBC, and then I defended back in Ottawa. After that, Ed offered me a position to continue the project. Having been a student for so long, familiarity with the project and financial factors made staying in Vancouver an easy decision. I thought it would be short-term, but I stayed for over 20 years.    
What can you tell us about your current research? 
I study the activation of coagulation proteins on the surface of envelope viruses, most recently coronavirus and dengue, and how this activation affects infection. Our early studies with herpes viruses (HSV1 and 2) and cytomegalovirus showed that phospholipid, which is usually sequestered inside cells and only exposed at the site of vascular injury, is on the surface of these viruses. We also found that tissue factor, a cofactor for one of the enzyme complexes involved in coagulation, is present on the surface of these viruses, and have used some commonly prescribed anticoagulation drugs as antiviral agents.  
Our unique work aims to determine the role of host-derived elements (such as phospholipid and tissue factor) that are acquired by the virus during infection, and understand why this happens. For example, we have conducted a lot of enzyme generation and plaque assays and used mouse models of infection and inhibition assays to determine the role of viral tissue factor. 
What is your mentoring strategy? 
I aim to provide a safe and supportive environment for students and colleagues to learn and grow. I make sure that everyone knows the basics and understands that safety is always a top priority. I provide space for people to come and talk to me without fear of judgment, and I am always learning and adapting to meet the needs of those who I am mentoring. I try to adjust my approach to accommodate everyone's different ways of learning – some people need oral directions, while others prefer written guidance. Overall, my strategy is to be supportive, understanding, and flexible to help students and colleagues achieve their goals. I'm consistently inspired by the creativity and resilience of our trainees and very humbled to have been nominated for the CBR Neil Mackenzie Mentorship award on several occasions. 
What does a typical workday look like? 
I bike to work, usually super early in the morning around 5:30am, and I plan my day in my head as I ride. I enjoy getting in before everyone else as it's quiet and I get my own space. After grabbing a coffee, I tend to go back and forth between tissue culture, whether it's growing cells or viruses, and administrative work. It's always different depending on what's going on! I often have meetings scheduled throughout the day, so I need to fit those in as well. Biking home also allows me to decompress from the day, which I feel is important. 
As an experienced scientist, what advice do you have for early career scientists?  
Prioritize diligence and consistency in your work. It is important to always do what is required rather than what is easy, and to resist the temptation to cut corners. This means consistently following protocols to facilitate troubleshooting of experiments. Additionally, science cannot be forced into a schedule. Projects often require significant time and effort so my advice would be to persevere, prioritize the quality of your work, and celebrate the small victories along the way. Managing to obtain and maintain funding for long-standing projects such as yours speaks to the value and impact of the work.
What career accomplishments are you most proud of? 
I think longevity is one of my biggest career accomplishments. To enjoy what I'm doing, be consistently challenged, and support trainees is hugely rewarding. This particular blood coagulation and infection project I am working on has been evolving continuously for 20 years and has been funded through Canadian Blood Services competitive funding programs and through external funding agencies such as Heart and Stroke and CIHR. That's a significant achievement for Dr. Ed Pryzdial and myself, and I am proud and satisfied to see it grow and succeed. 
When you're not working, what other activities do you enjoy? 
I enjoy a variety of activities. Cooking is one of my favourites (I also love to eat), and I enjoy spending time with my family in Nova Scotia during the summer months. Another passion of mine is traveling even further afield and I typically take two to three trips each year, often in the early fall after the summer rush. Sometimes my trips are inspired by photographs of destinations – driving through diverse landscapes, taking pictures, and finding and visiting iconic spots is like a fun game. My most recent trip was to Norway where we visited a series of islands connected by bridges in Lofton. They had amazing cardamom buns! I've also been to Iceland a couple of times and I next hope to visit Scotland or Portugal. 
Is there anything else you would like to say that you haven't said yet? 
The CBR is a great community to be a part of. There are always people coming and going, but there's a strong sense of support here, and people are friendly and willing to help out. The CBR initiatives, especially the health and wellness committee and the knowledge translation team, are helpful, and the CBR offers unique scholarship opportunities and education programs that provide opportunities for students. In general, I think it's a very supportive and beneficial group to be a part of. 
---
Canadian Blood Services – Driving world-class innovation  
Through discovery, development and applied research, Canadian Blood Services drives world-class innovation in blood transfusion, cellular therapy and transplantation—bringing clarity and insight to an increasingly complex healthcare future. Our dedicated research team and extended network of partners engage in exploratory and applied research to create new knowledge, inform and enhance best practices, contribute to the development of new services and technologies, and build capacity through training and collaboration. Find out more about our research impact.   
The opinions reflected in this post are those of the author and do not necessarily reflect the opinions of Canadian Blood Services nor do they reflect the views of Health Canada or any other funding agency. 
Related blog posts
---
Friday, May 04, 2018
Houra Loghmani
This week, we chat with Prof. Ed Pryzdial, a scientist with Canadian Blood Services' Centre for Innovation, and associate director of the Centre for Blood Research at the University of British Columbia.
---
Thursday, April 14, 2022
Abby Wolfe
Could clues to the successful treatment of some of the world's most challenging viral infections come from understanding how viruses interact with our body's clot-creating proteins? Dr. Ed Pryzdial and his laboratory team at the Centre for Blood Research (CBR) have dedicated research efforts to answering questions like this; efforts that have recently earned funding from the Canadian Institutes of Health Research (CIHR).
---
Monday, October 18, 2021
Guest Author
The University of British Columbia's Centre for Blood Research-School of Biomedical Engineering (CBR-SBME) Research Day celebrates the progress and accomplishments of summer students. It takes place every August, at the conclusion of the CBR-SBME Summer Studentship Program, which is supported in part by Canadian Blood Services. In this post, two Summer Student Program alumni describe the 2021 virtual event.