Looking back on 2018: Top-five most-read stories from the RED blog
---
Tuesday, January 01, 2019
Jenny Ryan
As the year comes to a close and 2019 is set to begin, we take a moment to reflect on the 2018 articles that were among the most popular.
#5: Raising awareness for living organ donation
In April each year, we honour organ donors and their families during National Organ and Tissue Donation Awareness Week and encourage Canadians to consider organ donation, register their intent to donate, and discuss their wishes with families. This article focuses on raising awareness for living organ donation and was published in November on Giving Tuesday.
"Kidney transplantation is life-saving and life-altering. Until we can clone or grow or print kidneys (who knows what the future holds), there will continue to be a need for kidney transplants. Transplantation through living donation has the potential to remove many people from dialysis and the transplant waitlists and alter the lives of not just the patients, but their families as well."
– Kathy Yetzer, Associate Director, Living Donation, Canadian Blood Services.
#4: Meet the Researcher: Dr. Elisabeth Maurer
For the last few years, we've been fortunate to conduct interviews with our staff and adjunct scientists in this series of blog posts titled "Meet the Researcher…" This interview with Dr. Elizableth Maurer was number 4 on our most-read list.
"It is my vision that my work could improve the lives of others — if screening platelets could help reduce the number of patients who do not respond as well as hoped to platelet transfusion, and save more lives, this would be very rewarding."" ~ Dr. Elisabeth Maurer, adjunct scientist, Canadian Blood Services
#3 In the news: UBC research brings us one step closer to universal blood
Exciting research from the University of British Columbia could make it easier to match blood to patients, by turning all blood into type O, the universal donor. This work was presented earlier in 2018 at the American Chemical Society National Meeting in Boston, and created quite a buzz. We chatted wit our Chief Scientist, Dr. Dana Devine, and  Dr. Jayachandran Kizhakkedathu to learn more about this exciting advance.
Our top two blog posts are related to blood donor eligibility criteria and the research program that is working toward evolving the eligibility criteria for men who have sex with men.
#2 MSM Research Grant Program launches second funding competition
The objective of the MSM Research Grant Program is to ensure the generation of adequate evidence-based research for alternative screening approaches for blood or plasma donors, which could evolve the current eligibility criteria for MSM while maintaining the safety of the blood supply. The program is administered by Canadian Blood Services and Héma-Québec with funding support from Health Canada.
#1 The evolution of a donor deferral policy: where do we go from here?
Dr. Mindy Goldman, medical director at Canadian Blood Services, along with coauthors Dr. Dana Devine and Dr. Sheila O'Brien also from Canadian Blood Services and Dr. Andrew Shih with the Vancouver General Hospital,  published a review article in the scientific journal Vox Sanguinis, titled Donor deferral policies for men who have sex with men: past, present and future. This blog post provides an overview of the publication.
For the latest on this topic, an update on the MSM Research Program was published in December 2018
Thank you for reading about Research, Education and Discovery at Canadian Blood Services. We look forward to reporting on more exciting science, researchers and innovations in 2019 related to blood, plasma, stem cells, and organs and tissues. Happy New Year!
Image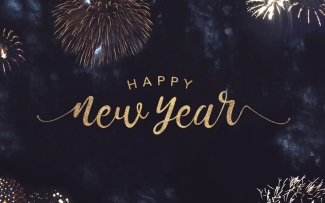 ---
Canadian Blood Services – Driving world-class innovation
Through discovery, development and applied research, Canadian Blood Services drives world-class innovation in blood transfusion, cellular therapy and transplantation—bringing clarity and insight to an increasingly complex healthcare future. Our dedicated research team and extended network of partners engage in exploratory and applied research to create new knowledge, inform and enhance best practices, contribute to the development of new services and technologies, and build capacity through training and collaboration. Find out more about our research impact. 
The opinions reflected in this post are those of the author and do not necessarily reflect the opinions of Canadian Blood Services nor do they reflect the views of Health Canada or any other funding agency.
Related blog posts
---
Wednesday, December 27, 2017
Jenny Ryan
It's hard to believe that 2017 is almost over. As we prepare for 2018, we take a look back on our most-read research, education and discovery stories from the past year. #5 Encouraging meaningful careers in STEM – Part 1 To encourage more young people to consider careers in science, technology...
---
Wednesday, December 28, 2016
Jenny Ryan
The R.E.D. blog launched in February 2016 and we've published 47 articles that have attracted a combined total of 37,000 readers. We hope you've enjoyed them.
---
Monday, January 01, 2018
Jenny Ryan
In 2017, we published numerous research stories, here are a few of our favourites. Natural killers: when cells go wrong — New research reveals insights into causes of FNAIT A new study by Centre for Innovation scientist Dr. Heyu Ni and his research team at St. Michael's Hospital in Toronto reveals...