Forecasting red blood cell demand: Improving ordering strategies in hospital blood banks
---
Friday, February 18, 2022
Maryam Akbari-Moghaddam
Maryam Akbari-Moghaddam is a developer at the McMaster Centre for Transfusion Research (MCTR) and works with Dr. Na Li on several projects. MCTR receives funding support from Canadian Blood Services through the Transfusion Medicine Research Program Support Award. This post was edited by Abby Wolfe, knowledge mobilization coordinator at Canadian Blood Services.
Predicting red blood cell demand
Research from the McMaster Centre for Transfusion Research (MCTR) in collaboration with Canadian Blood Services proposes a new approach to ordering red blood cells—the most commonly transfused type of blood component— that could help hospital blood banks avoid over-ordering while still meeting patient demand. If implemented, the research team suggests this improved strategy for ordering decisions would lead to significant cost savings for healthcare systems and blood suppliers. Their ordering model, described in a paper published in the journal Transfusion, makes it possible to improve current ordering practices by better predicting actual demand for red blood cells.
According to the research team lead, Dr. Na Li, assistant professor in the department of community health sciences at the University of Calgary and an adjunct in the department of computing and software at McMaster University, hospital blood banks rely heavily on human experience for estimating appropriate red blood cell ordering volumes. "Blood demand is highly variable over time and affected by a number of factors. Blood inventory decisions relying on human experience cannot provide adaptive decisions to accommodate demand change," says Dr. Li. "Our analysis shows data-driven decisions will provide opportunities to improve blood inventory management."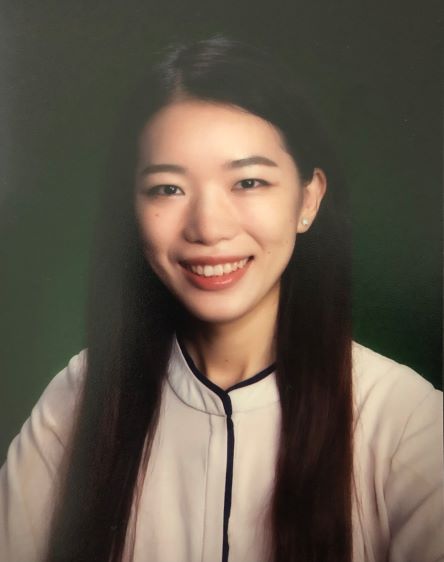 Ordering dilemmas
Canadian Blood Services and hospital blood banks work together to ensure the demand for blood products can be met. Each hospital blood bank is responsible for ordering blood products from regional Canadian Blood Services distribution centres; often, these requests have urgent same-day or next-day delivery timelines.
Demand for blood products fluctuates at different times and is affected by factors such as day of the week, geographic regions, medical procedures, and patient characteristics. Without an evidence-based, quantitative tool for predicting red blood cell demand, hospital blood banks tend to hold excess inventory to ensure enough of this precious resource will be on hand to meet patient needs.
However, over-ordering can increase the costs associated with storing or relocating excess units and may increase the risk of wastage because of limitations on their shelf-life. It can also misrepresent the demand for red blood cells at any given time, which can impact Canadian Blood Services' ability to accurately gauge ongoing production needs and donation requirements.
An improved ordering strategy
To develop a predictive model and ordering strategy that accounts for the many factors that can influence demand, Dr. Li and her team analyzed data from four hospitals in Hamilton, Ontario.
The model includes both daily and semi-weekly orders to achieve three main goals:
Provide a more accurate reflection of the actual red blood cell demand at hospital blood banks, which helps Canadian Blood Services understand product need and usage.
Provide a leaner and fresher inventory at hospital blood banks, which may correlate with better patient outcomes.
Reduce the frequency of ordering to save human resources and minimize costs to both hospital blood banks and Canadian Blood Services.
Ordering quantities are generated based on predicted demand, an inventory target, and a minimum reorder level. One of the benefits of this new ordering strategy is that it reduces the need for urgent deliveries that may arise from demand under-estimation and prevents over-estimation that could lead to wastage.
Next steps
Dr. Li's team hopes to further investigate optimal ordering strategies for ABO Rh types and apply the proposed model to hospital blood bank data in other cities and provinces, as well as to other types of blood components.
This research paves the way towards a more efficient, consistent, and informed approach to managing red blood cell inventory in hospital blood banks. Hospitals, healthcare systems, Canadian Blood Services, donors, and most importantly, patients, all benefit when distribution of this precious resource is managed efficiently.
Learn more in Canadian Blood Services' Research Unit: A more accurate and efficient way to manage blood demand and supply
---
Canadian Blood Services – Driving world-class innovation
Through discovery, development and applied research, Canadian Blood Services drives world-class innovation in blood transfusion, cellular therapy and transplantation—bringing clarity and insight to an increasingly complex healthcare future. Our dedicated research team and extended network of partners engage in exploratory and applied research to create new knowledge, inform and enhance best practices, contribute to the development of new services and technologies, and build capacity through training and collaboration. Find out more about our research impact. 
The opinions reflected in this post are those of the author and do not necessarily reflect the opinions of Canadian Blood Services nor do they reflect the views of Health Canada or any other funding agency.
Related blog posts
---
Thursday, November 02, 2017
Dr. Kendra Hodgkinson
Canadian Blood Services currently has a special need for O-negative donors. And we aren't alone — many blood operators worldwide have recently increased their efforts to recruit O-negative blood donors. Why are O-negative donors in such high demand? Matched (or group specific) blood is always...
---
Wednesday, August 16, 2017
Dr. Jeannie Callum
In this six-part series, Dr. Jeannie Callum, a hospital-based transfusion specialist, shares her real-life experience witnessing the impact of blood donation on patient lives. She provides some fascinating insight into blood transfusion, past and present, and emphasizes the need for male donors and why some donors may be safer for patients.
---
Thursday, July 15, 2021
Massimo Cau
Dr. Andrew Shih recently received funding from the Centre for Innovation to process map the implementation of the CONCOR-1 convalescent plasma trials in British Columbia – work that may inform and improve future clinical trials. Dr. Shih talks to Massimo Cau, a PhD Candidate at the Centre for Blood Research, about his research plans.