Mapping convalescent plasma distribution with Canadian Blood Services funding
---
Thursday, July 15, 2021
Massimo Cau
Dr. Andrew Shih recently received funding from the Centre for Innovation to process map the implementation of the CONCOR-1 convalescent plasma trials in British Columbia – work that may inform and improve future clinical trials. Dr. Shih talks to Massimo Cau, a PhD Candidate at the Centre for Blood Research, about his research plans.  
This blog was originally published on the Centre for Blood Research blog as: "Dr. Andrew Shih pursues an innovative project for convalescent plasma process mapping and distribution with Canadian Blood Services funding".
There have been over 1,000,000 cases of COVID-19 in Canada to date, and over 25,000 deaths. The development of therapeutics such as vaccines and antibodies, or repurposing of already-approved drugs as COVID-19 treatments, is proceeding rapidly. One strategy that has been deployed in the past to manage pandemics is the use of convalescent plasma, where multiple trials worldwide have been studied to assess its effect to manage severe COVID-19 respiratory illness.
Convalescent plasma is collected from patients who have contracted SARS-CoV-2 and have mounted an immune response in the form of antibodies that neutralize the virus. When given to hospitalized COVID-19 patients, the antibodies could prevent patients from developing severe respiratory illness and requiring intubation, and could decrease mortality.
In early clinical studies, convalescent plasma was shown to improve outcomes in a small number of patients. UBC Centre for Blood Research (CBR) researcher and Canadian Blood Services' adjunct scientist Dr. Andrew Shih and his team are at the forefront of these studies in British Columbia. Now that the CONvalescent Plasma for Hospitalized Adults with COVID-19 Respiratory Illness (CONCOR-1) trial has finished recruiting, his group was recently awarded funding to study both the rollout of CONCOR-1 and distribution strategies for convalescent plasma throughout BC, with the aim of using this unique circumstance to apply learning to future pandemics and experimental trials.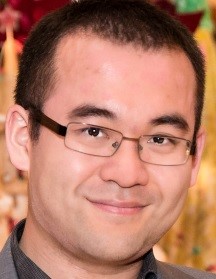 Could you tell us about the Canadian Blood Services Blood Efficiency Accelerator Program funding you received?
The Canadian Blood Services Blood Efficiency Accelerator Program is an annual funding competition that is held by the Canadian Blood Services Centre for Innovation to promote best use or best practice of blood products. The motivation for applying for this funding was the CONCOR-1 trial; the CONCOR-1 trial compared outcomes of hospitalized COVID-19 patients who received convalescent plasma from patients who had recovered from COVID-19, compared to standards of care. We were successful in our application, and through the grant, we are collaborating with the Vancouver Coastal Health Research Institute, Simon Fraser University, McMaster Centre for Transfusion Research, University of Calgary and the Canadian Blood Services to evaluate the use and distribution of convalescent plasma in British Columbia. Our overarching objective is to analyze our experience with the CONCOR-1 trial by process mapping the implementation of the trial, to understand areas of success and areas that need improvement, which could inform future clinical trials.
Could you tell us about the CONCOR-1 trial?
The CONCOR-1 trial is a randomized clinical trial. It aimed to determine the efficacy of transfusion of COVID-19 convalescent plasma to adult patients admitted to hospital with COVID-19 infection at decreasing mortality versus current standards of care. This trial, which began in May 2020, largely came about as a collaboration between the McMaster Centre for Transfusion Research, the Canadian Blood Services, the QUEST program in Toronto, University of Ottawa, and various hospitals in Québec, and was spearheaded by Dr. Donald Arnold, Dr. Jeannie Callum and Dr. Philippe Bégin.
My initial involvement occurred through the Canadian Transfusion Research Network. In British Columbia, the Vancouver General Hospital was the first hospital to roll out convalescent plasma therapy. Through collaboration with other health authority leaders, other sites that soon followed included were Abbotsford Regional Hospital, sites within Vancouver Island Health and St. Paul's Hospital.
What are the specific aims of your study?
There are two specific aims for our study, which are to perform stakeholder mapping, and to validate the computer simulation model used for distribution of convalescent plasma. Our team, co-led by myself, Dr. Krisztina Vasarhelyi and Dr. Maya Gislason, hope to answer the questions: "What are the things that were done well in the trial, what could have been done better, and how do we apply this to future pandemic planning as well as future experimental trials?"
For the first objective, our goal is to create a list of the stakeholders in BC and interview them to understand the entire process of administering convalescent plasma in British Columbia from the donors to the recipient (that is, from vein to vein). We will interview key stakeholders within the Canadian Blood Services, within hospitals such as blood banks and clinical wards, trial research institutes, clinical research apparatuses in BC, and the public health sector. Secondly, when convalescent plasma was distributed, it relied on a computational simulation model developed by the McMaster Centre for Transfusion Research, led by Dr. Na Li and Dr. Douglas Down. In our study, we would essentially help validate the model in jurisdictions outside of Ontario. We want to understand if the model could be further optimized for use in BC, where different jurisdictions may pose different considerations and challenges.
What research tools will your group be using to generate and analyze data?
We will gather many different stakeholders into focus groups interview them. Based on the responses from the interviews, the data will be collected and qualitative analysis will be performed to identify unique themes in responses. A unified modeling language activity diagram will then be used to visually display the process in a concise but detailed manner. Additionally, a knowledge translation program will be created.
We will collaborate with Dr. Sandy Rutherford at SFU to study the model developed at McMaster. Using computational tools, we will analyze how convalescent plasma was distributed in BC and determine if there are additional local components or factors that could make the model more tailored for other jurisdictions including BC. 
How has the study progressed so far, and what are the next steps?
We were awarded funding in late 2020 and the study will last one year. The study is still in its early stages.  We have hired multiple interns and research assistants with the funding from this grant, Mitacs funding, and further support from the CBR. Our team so far includes: Jas Dhawan, Kelly Marie Johns, Olivia Garland, Parvin Malhi, Dr. Ahmad Masoud, Maryam Akbari Moghaddam, and Katerina Othonos. We believe we have a very strong and diverse team from a variety of academic backgrounds. We have created steering committees, which will oversee day-to-day activities which will have patient representatives, and an advisory committee to guide the overall direction of the project. We have laid out initial process maps which will help us determine our stakeholder engagement strategy.
What do you hope will be the short-term and long-term impacts of your study?
The short-term impact of our study is to analyze and document the design and logistical efforts in implementing the CONCOR-1 trial. The long-term impact is the ability in future trials to add further insight into identifying donors and patients in these unique settings and to inform strategies in case convalescent plasma is trialed again in the future. It will educate stakeholders on regulatory processes to be able to complete these processes more quickly in future trials. Insight from this study could also inform how plasma or other blood products can be distributed more efficiently outside of the COVID context. The study will also produce more information on how convalescent plasma fits in to the pandemic response, and especially with regard to the public response to pandemics.
Could insight from this study be applied to other provincial healthcare systems?
Yes, it could. Although there will be differences in ethics protocols and health care system infrastructure, many of the issues that we discover will likely be common to other provinces as well.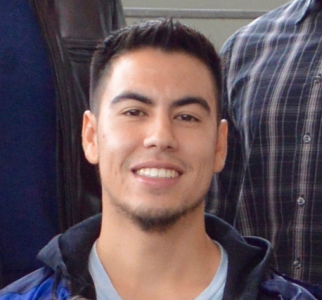 ---
Canadian Blood Services – Driving world-class innovation
Through discovery, development and applied research, Canadian Blood Services drives world-class innovation in blood transfusion, cellular therapy and transplantation—bringing clarity and insight to an increasingly complex healthcare future. Our dedicated research team and extended network of partners engage in exploratory and applied research to create new knowledge, inform and enhance best practices, contribute to the development of new services and technologies, and build capacity through training and collaboration. Find out more about our research impact.
The opinions reflected in this post are those of the author and do not necessarily reflect the opinions of Canadian Blood Services nor do they reflect the views of Health Canada or any other funding agency.
Related blog posts
---
Thursday, April 30, 2020
Everad Tilokee
Congratulations to the recipients of funding recently awarded through the Centre for Innovation's Blood Efficiency Accelerator Program (or BEAP). This funding supports innovators conducting research to improve the efficient and appropriate utilization of blood and blood products while maintaining the safety of the blood system.
---
Thursday, February 25, 2021
Dr. Geraldine Walsh
A pandemic, and a possible blood-derived treatment, means blood operators like Canadian Blood Services have found themselves playing a unique role in national and international clinical trials. Canadian Blood Services social scientist, Dr. Kelly Holloway, and her collaborators, were recently awarded funding to understand the role and experience of blood operators as they navigate this new landscape.
---
Thursday, November 05, 2020
Tricia Abe
Canada's leading experts in transfusion medicine came together to collaborate on Treat the Bleed, a website that provides guidance for front-line physicians in treating bleeding patients.