2020: The year no one expected - Challenges researchers face during a global pandemic
---
Thursday, April 01, 2021
Sarah Longo
Imagine starting a new research position where you are confined to working from home, you have only met coworkers virtually, and there is no disconnect between work and personal life. Welcome to the year 2020. Every new position comes with its struggles; however, I never imagined I would begin and complete my undergraduate thesis during a pandemic. Going into my final year of undergrad, I imagined myself in a laboratory setting pipetting various solutions, culturing cells, or running tests. However, Covid-19 made it exceedingly difficult to obtain an in-person wet lab position. As a result, I am now performing clinical research from the comfort of my home and I love it. Clinical research was not something that I considered prior to now, but the limitations set by the pandemic opened my eyes to new perspectives and opportunities. As the saying goes, "when one door closes, another one opens". I am beyond grateful for my current position and have enjoyed learning the ins and outs of clinical research. 
My undergraduate thesis is analyzing the association between preoperative platelet count and the development of heparin induced thrombocytopenia (HIT) in patients undergoing cardiopulmonary bypass surgery. HIT is a life-threatening condition that occurs when patients receive the anticoagulant heparin and develop an immunological response against it. Heparin forms immunological complexes with platelet factor 4 (PF4), a molecule released from activated platelets, and leads to the production of antibodies ('HIT antibodies'). HIT antibodies proceed to bind to heparin/PF4 complexes which in turn bind to and activate platelets, resulting in thrombosis. My hypothesis is that patients with higher platelet counts going into surgery are at a greater risk of developing HIT because they have higher concentrations of PF4 and can form more heparin/PF4 complexes. 
Throughout this study our research team has faced various difficulties due to the pandemic. Since we are all working from home, our only form of communication has been virtual. We rely heavily upon stable and strong internet connections to ensure our Zoom calls do not disconnect. There have been several occasions where my internet has suddenly stopped working and I disconnected from the video call. When the internet does cooperate, I am faced with the additional challenge of trying to silence my barking dogs while attempting to remain professional in front of my colleagues. These are issues that would not arise under normal circumstances; however, these are unprecedented times, and we must adapt. Another challenge I faced was when I first started my research. Having little clinical research experience, I was unsure of how or where to begin, and working remotely made it difficult at times to seek guidance. I was forced into the deep end without a life jacket and was told to swim. In the beginning I was very overwhelmed and felt like I was drowning, but I started to find my bearings and learned to stay afloat. At the end of the day, 2020 has been a tough year for everyone but it has also made us more resilient. 
About the author:
Sarah Longo is a student at McMaster University completing her final year of undergrad in the Honours Biology & Pharmacology Co-op program. She had the privilege to work as a co-op student and complete her undergraduate thesis at the McMaster Centre for Transfusion Research (MCTR) under the supervision of Nancy Heddle. Her thesis involved clinical research assessing the association between preoperative platelet counts and the risk of developing heparin induced thrombocytopenia (HIT) in adults undergoing cardiopulmonary bypass surgery. Sarah began her journey with the MCTR at the beginning of the pandemic and therefore entered the Lay Science Writing Competition to give her perspective of how COVID-19 has affected her studies.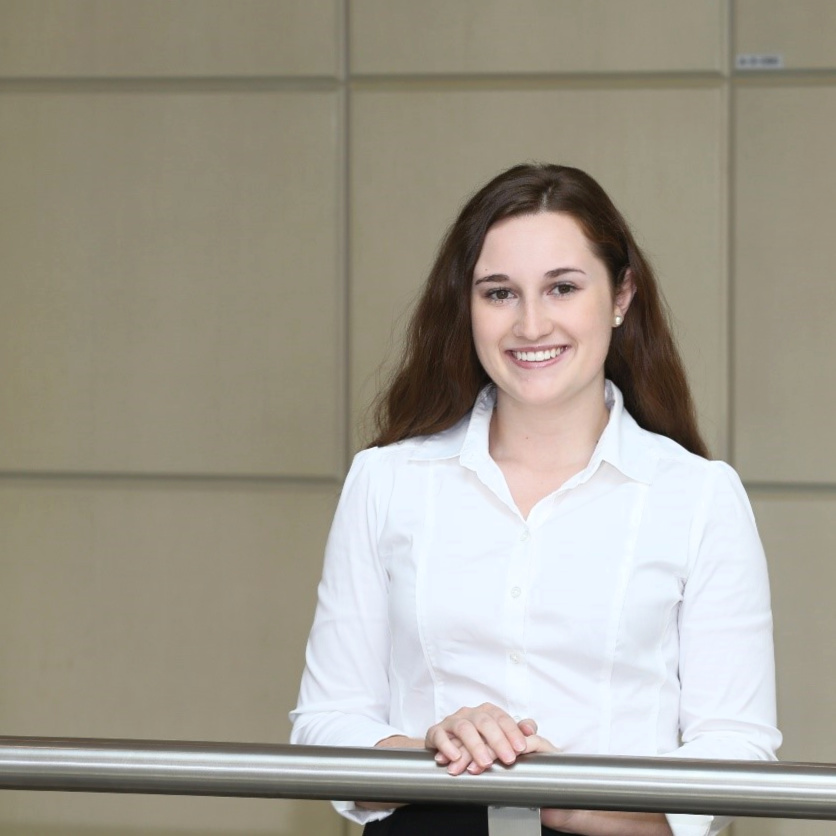 The 2020-2021 Canadian Blood Services Lay Science Writing Competition was organized by the Canadian Blood Services' Centre for Innovation with welcome support from the Centre for Blood Research at the University of British Columbia.
---
Canadian Blood Services – Driving world-class innovation
Through discovery, development and applied research, Canadian Blood Services drives world-class innovation in blood transfusion, cellular therapy and transplantation—bringing clarity and insight to an increasingly complex healthcare future. Our dedicated research team and extended network of partners engage in exploratory and applied research to create new knowledge, inform and enhance best practices, contribute to the development of new services and technologies, and build capacity through training and collaboration. Find out more about our research impact. 
The opinions reflected in this post are those of the author and do not necessarily reflect the opinions of Canadian Blood Services nor do they reflect the views of Health Canada or any other funding agency.
Related blog posts
---
Thursday, March 11, 2021
Dr. Geraldine Walsh
The Centre for Innovation is delighted to announce the winners of the 2020-2021 Canadian Blood Services Lay Science Writing Competition. Read on to find out who won!
---
Tuesday, March 23, 2021
Melina Messing
We are delighted to publish the entries that were awarded joint first place in this year's Lay Science Writing Competition. Read on for Melina Messing's sobering but ultimately hopeful entry describing her experiences as a immunology researcher during the pandemic.
---
Tuesday, March 23, 2021
Polina Petlitsyna
We are delighted to publish the entries that were awarded joint first place in this year's Lay Science Writing Competition. Read on for Polina Petlitsyna's engaging entry about her work as a summer student at the Centre for Blood Research and the importance of good communication to build trust in science.