Developing cell biology lessons for seniors in the age of COVID
---
Tuesday, March 23, 2021
Polina Petlitsyna
We are delighted to publish the entries that were awarded joint first place in this year's Lay Science Writing Competition. Read on for Polina Petlitsyna's engaging entry about her work as a summer student at the Centre for Blood Research and the importance of good communication to build trust in science. 
---
"I don't trust all this science stuff," grumbled my grandmother over the phone.  
I sighed. We were two months into the COVID-19 pandemic, so it was a tough phrase to hear from someone whom I cared so deeply about. At the time, my grandmother, a senior, was and still is more likely to develop complications from SARS-CoV-19. The unique circumstances of this year weakened her trust in scientists and doctors, which was troubling as these professionals continue to rely on her demographic's support and cooperation.  
It was thus clear that the key to growing the trust of seniors like my grandmother would involve science communication.  
Under the supervision of Dr. Jenna Usprech (as part of the Centre for Blood Research Summer Studentship), I developed a set of specialized science lessons over the summer, tailored to the learning pace and interests of senior learners through strategic emphasis on discussion and survey feedback. All the visual artifacts produced for this project can be found here.  
This program, titled "Cells and Society", allowed senior learners to explore the world of specialized science as they learned about the components of cells, how they resemble our organization as a society, and various diseases like diabetes, Alzheimer's, and more.
While lifelong learning programming for senior (55+) learners is not a novel concept, the potential of offering specialized science programs like this one has been largely unexplored. The broader aim of this project was to improve the senior learners' scientific trust in light of COVID-19 by providing them with an introduction to science, from cells to society.
Overall, three lesson plans were developed, three one-hour Zoom sessions were coordinated, and two Qualtrics surveys were distributed to the participants. Several seniors demonstrated interest in the program after it was promoted to several Facebook senior groups. The final five-person cohort was 80% female and 20% male, their ages ranging from 60 to 85. The first survey was distributed after the first Zoom session, the second was sent at the end of the project. The participants' responses on the extent of their cell biology knowledge and their trust in scientists and doctors were compared using the two surveys and Zoom discussions. While this first cohort was small, the seniors' feedback throughout the program appeared to show an improvement in their trust of scientists and doctors. This is great to hear because having seniors place greater potential trust in science means walking hand in hand with doctors and scientists to the pandemic finish line.
Shortly after Research Day presentations, I dialed up my grandmother and gave her a quick overview of my summer. I brought up Parkinson's and telomere shortening, penicillin and insulin. "Sounds like they [scientists] are doing some good things," she said quietly. I smiled. 
It is in my best hopes that more specialized science programs like this one can be developed for senior learners in the near future.  
About the author:
Polina Petlitsyna is a second-year biology student from University of British Columbia's Faculty of Science. Over the summer, Polina worked under the supervision of Dr. Jenna Usprech through the prestigious 2020 CBR-SBME Studentship. Her project revolved around developing and delivering virtual cell biology lessons to a senior cohort, with the broader goal of improving their scientific trust amid COVID-19. Having assisted seniors in the past as a recreational programs volunteer, Polina wanted to reconnect with this demographic by bringing tailored science programming to their virtual doorstep, starting with the inner workings of cells and building up to their roles in human disease.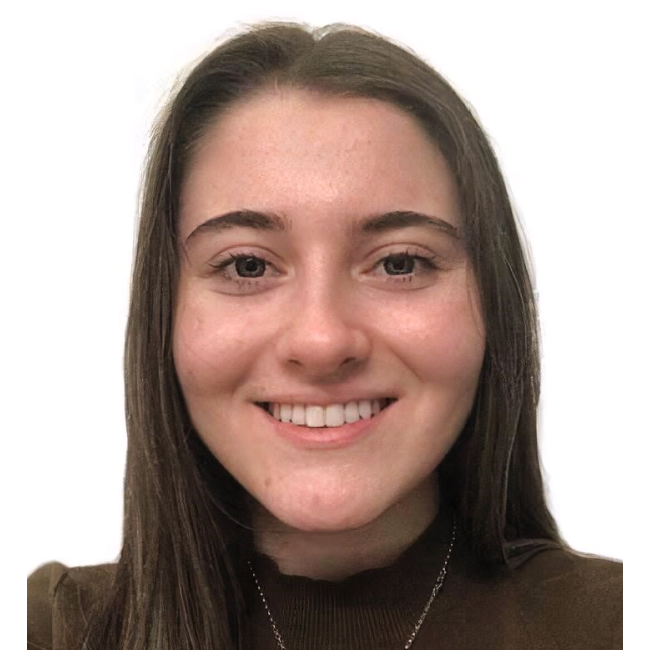 The 2020-2021 Canadian Blood Services Lay Science Writing Competition was organized by the Canadian Blood Services' Centre for Innovation with welcome support from the Centre for Blood Research at the University of British Columbia.
---
Canadian Blood Services – Driving world-class innovation
Through discovery, development and applied research, Canadian Blood Services drives world-class innovation in blood transfusion, cellular therapy and transplantation—bringing clarity and insight to an increasingly complex healthcare future. Our dedicated research team and extended network of partners engage in exploratory and applied research to create new knowledge, inform and enhance best practices, contribute to the development of new services and technologies, and build capacity through training and collaboration. Find out more about our research impact. 
The opinions reflected in this post are those of the author and do not necessarily reflect the opinions of Canadian Blood Services nor do they reflect the views of Health Canada or any other funding agency.
Related blog posts
---
Thursday, March 11, 2021
Dr. Geraldine Walsh
The Centre for Innovation is delighted to announce the winners of the 2020-2021 Canadian Blood Services Lay Science Writing Competition. Read on to find out who won!
---
Tuesday, March 23, 2021
Melina Messing
We are delighted to publish the entries that were awarded joint first place in this year's Lay Science Writing Competition. Read on for Melina Messing's sobering but ultimately hopeful entry describing her experiences as a immunology researcher during the pandemic.
---
Monday, February 24, 2020
Dr. Aditi Khandelwal
Congratulations to Dr. Aditi Khandelwal, winner of the 2019-2020 Lay Science Writing Competition. Today's post features her heartfelt winning entry.