COVID-19 information for employees and volunteers
Live employee Q&A with our CEO January 12 2022
---
What employees need to know: Your Digest
January 24, 2022
Due to the rapidly evolving COVID-19 environment, we will be publishing Your Digest three times a week during January: on Mondays, Wednesday and Fridays.
Please reach out to communications@blood.ca with your questions and suggestions on how we can better inform and support you.
Here are the latest updates

Q2 performance report now available

Each quarter, the strategy team provides an update for all staff on Canadian Blood Services' progress in contributing to the key focus areas set out in our strategic plan. In the second quarter of the 2021–2022 fiscal year, starting July 1, 2021 and ending Sept. 30, 2021, certain performance areas excelled, such as achieving the highest donor retention score in years. Other areas were still impacted by pandemic-related restrictions and circumstances. Sharing this report with staff is just one element of our commitment to transparency and collaboration. Read the full Q2 performance report to staff on Connect.

Find out more about our employee resource groups

As an organization committed to diversity, equity and inclusion, we are actively working to foster an environment where everyone feels valued, supported and heard. Employee resource groups (ERGs) at Canadian Blood Services can be powerful tools for promoting belonging, dignity and justice by bringing employees together to share their lived experiences and perspectives with each other, as well as with our organization's leaders. Currently, there are ERGs for employees who are Black, Indigenous and People of Colour, employees who want to raise awareness of visible and invisible disabilities (AVID); 2SLGBTQIA+ employees; and women in senior leadership that meet monthly. If you are interested in joining one (or more) of the current ERGs — or are looking for more information — please email dei@blood.ca.

Reminders

Share your feedback through our employee experience and brand health surveys before Feb. 4. Find your personalized link at blood.ca/employeesurvey.
This Bell Let's Talk Day (Wednesday, Jan. 26), join Dr. Yasmin Razack, chief diversity officer, and colleagues from across the organization for a special employee-led panel discussion on mental health. Click the meeting link in your Outlook invite to join live, and visit Connect for more information.

Question of the day: Will there be the opportunity to carry over extra vacation time to the next fiscal year, given that travel is still largely restricted, and we are already facing staff shortages/higher than usual degrees of absenteeism because of the latest pandemic wave?

We understand that it may feel difficult for some of you to take your well-deserved vacation time when you are faced with high workloads, many competing priorities and/or illness on your team.

During stressful times like these, however, taking a break is more important than ever for your physical and mental health and well-being.

Employees and their managers are encouraged to have open and honest conversations about workloads and competing priorities and work together to make every reasonable effort to book accrued vacation time prior to March 31, 2022, as per your applicable collective agreement or the updated vacation carry-over policy.

That said, there are circumstances that exist where an employee may not be able to use all accrued vacation before the end of the fiscal year. Non-union employees can carry over one week of vacation time without approval, and up to two weeks with your director's approval. If you think vacation carry-over may apply to you, please speak with your manager or supervisor as soon as possible. Review what work can wait while you take a well-deserved break.

Collaboration is key to supporting workload and preventing burnout. Senior leaders are having these important conversations with their peers and teams.

If you have questions about booking vacation time, please reach out to your PCP business partner. Frequently asked questions about the non-union employee vacation policy can also be found on Connect.

About Your Digest

This digest highlights the latest policy and employee support measures, resources to help you manage our new reality and original content to remind us that what we do matters. This information can be found on blood.ca/employees from any device, no login required.

Click here to read past editions of your digest. 

Have questions? Check out blood.ca/employees or email us at communications@blood.ca.
Image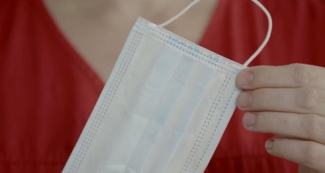 Masks are mandatory for all employees and volunteers and contractors  working in donor centres, operational environments and in Canadian Blood Services administrative facilities.
Image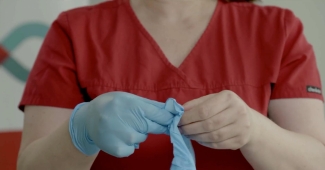 Gloves are mandatory for employees, volunteers and contractors who work in Canadian Blood Services collections environments. Knowing how to properly remove your gloves is essential to limiting the spread of COVID-19 and keeping our teams safe.
Employee Assistance Program
---
We understand that employees may be feeling anxious around the uncertainty of COVID-19. Canadian Blood Services is committed to nurturing a healthy workplace by supporting all aspects of employee health including their physical and mental well-being.
Check out our employee wellness portal for information about healthy hygiene practices, to protect against flu-like illnesses, and services like our employee assistance program to support your mental health. View and print this infographic for ease access to usernames and passwords required.
Taking care of your mental and physical health during COVID-19
COVID-19 information appears to be coming at us from all angles. It is understandable that many of us are feeling anxious about the uncertainty. Learn more.
Wherever you go, friends, family, colleagues and the media are talking about COVID-19. As the situation evolves, so does our response. Please continue to check your COVID-19 employee portal as policies and procedures develop. 
Your feedback is incredibly valuable as it helps us better understand what matters to you. If your question is not answered on this page, please contact communications so we can find an answer for you.
Submit your question or comments to Communications
Keyword search
Please enter a single search term in the box and click "Filter" to return results. 
How do I access credible information on COVID-19?

With so much misinformation out there, it is important that you have access to trusted and credible sources of information. We recommend the following sources:  

If you have a question on COVID-19 that we have not answered, please contact us at communications@blood.ca.  
What is the process of returning to work after I have been ill?

Return to work after a COVID-19+ diagnosis

Any employee who has tested positive for COVID-19 will fall under the care and direction of local public health authorities, who will advise when the employee is safe to return to work. Please advise Employee Health Services, who will confirm the information with public health. Recovering employees may have COVID-like symptoms, such as a residual cough, which would normally restrict them from passing through the wellness checkpoint. Therefore, Employee Health Services will issue the employee a letter advising that they are safe to report to work and can pass through the wellness checkpoint. Employees should bring the EHS letter with them each time they report to work.

Return to work after COVID-like symptoms

Employees who have had COVID-like symptoms should only return to work following the applicable regional public health authority guidance. If the employee has residual symptoms that would normally restrict them from passing through the wellness checkpoint, a written declaration from their physician will need to be provided to Employee Health Services in order for a letter to be issued advising that they are safe to report to work and can pass through the wellness checkpoint. Employees should bring the EHS letter with them each time they report to work.

Employees with COVID-like symptoms due to another medical issue

Some employees may have COVID-like symptoms that are caused by another medical issue such as allergies or asthma. A declaration from their physician will need to be provided to Employee Health Services in order for a letter to be issued advising that they are safe to report to work and can pass through the wellness checkpoint. Employees should bring the letter with them each time they report to work.

If you have questions, please contact your Employee Health Services representative.
How will employees be informed if a colleague has tested positive for COVID-19?
What PPE and other safety measures are in place at Canadian Blood Services?
Is Canadian Blood Services authorizing employees to conduct personal or business travel?

The Public Health Agency of Canada (PHAC) continues to advise against non-essential international travel.

We are asking employees to do their part to keep our teams, donors and operations safe. Please follow all federal and local public health guidance related to travel. Below is an overview of how Canadian Blood Services is handling travel requests:  

Business travel  

While domestic business travel is being assessed on a case-by-case basis through our essential and important travel approval process, at this time we will not be approving international business travel. This decision follows public health guidance. If you have questions, please contact corporatecard@blood.ca.   

Personal travel  

The same advice from PHAC applies to international and domestic personal travel. It is important to remember that if you are considering personal travel inside or outside of the country, that you check your personal travel insurance before leaving. Following the advice from public health, upon your return you must follow all the provincial and federal rules in effect.

If you have to isolate when returning from personal travel and cannot work virtually, you will not qualify for COVID-19 financial leave measures such as quarantine leave.  
Is Canadian Blood Services providing COVID-related financial leave support to employees?

Yes.

When the pandemic hit, we had to come together to determine how we as an organization could continue to support our teams as we adapted to meet the challenges associated with COVID-19.

An overview of our COVID-19 related leave supports and eligibility criteria can be found on Connect. If you think you may need to utilize any of the leave options, we encourage you to speak with your manager to learn more.

We will review the COVID-related leaves and will provide six weeks' notice prior to any modification of the leaves.

If you are a manager and you have questions, please reach out to your PCP business partner.
Are gym spaces within CBS facilities re-opening?

We understand that the continued closure of our fitness facilities is frustrating for some employees. We also recognize and appreciate that the availability of gym spaces is important to employees' physical and mental health.  

However, to ensure the safety and well-being of all employees, onsite gym spaces will remain closed. We are disappointed that we are still not able to open these spaces, however, we cannot in good conscience increase the risk to our teams that the reopening of these spaces could introduce.  

Based on National Advisory Committee on Immunization (NACI) guidance, there is insufficient evidence on the duration of the protection of COVID-19 vaccines and the effectiveness of the vaccine in preventing asymptomatic infection and reducing transmission. In addition, our gym spaces are not set up to accommodate many people and we don't have the resources at this time to monitor and sanitize the spaces or set up an appropriate booking system.   

The COVID-19 program is reviewing all safety measures and protocols with a view to amending those that might be refined without increased risk to employees, and this includes gym spaces. The program will provide guidance for the Return-to-Office team to consider when determining how and when gym spaces might re-open safely.  

Considerations include: air filtration, size of gyms, capacity limits, availability of the facilities teams to maintain additional space and the need for a booking system. More information will be shared soon. In the meantime, if you are feeling overwhelmed and need a break for physical exercise, we encourage you to speak with your leader to build physical activity, such as a break for a walk outside, into your workday.  

Our organization is committed to maintaining agility and flexibility on our approach to gyms as the COVID-19 environment shifts across the country. Our COVID-19 Program team will continue to assess and revisit decisions on gyms, and other related safety measures to protect our teams, donors and operations. 

As part of our ongoing evaluation on gyms, we welcome employees to provide us with their views. Please send them to communications@blood.ca with the subject line "GYMS." These comments will be sent to the COVID-19 Program to help inform future decisions on the re-opening of gyms.
Are you worried about COVID-19 spreading through the use of fans or portable air conditioners? 

The use of portable fans and portable/directional air conditioner units at fixed donor centres and mobile events should be avoided as they may spread droplets further than 2 meters. 

If temperature concerns arise at our owned/leased sites, please contact Facilities Management to respond. 

If fans are determined to be absolutely required to maintain operations, please review the Guidelines on Use of Portable Fans and Air Conditioner Units
COVID-19 restrictions are being lifted or reduced in my region. Do I still need to follow COVID-19 guidance and policies in Canadian Blood Services sites? 

Yes, until further notice, anyone who enters a Canadian Blood Services site will have to continue adhering to established COVID-19 measures and policies. There is still significant uncertainty as to the course of the pandemic. Given this uncertainty, the organization is taking a cautious approach especially when it comes to lifting safety measures such as mandatory masks and physical distancing. Please check with your manager/supervisor if you have questions about specific changes/restrictions, or email communications@blood.ca.  
What if I've received both of my vaccinations? 

Vaccination is so important as all COVID-19 vaccines are effective in preventing serious disease and hospitalizations. However, no vaccine is 100% effective and the efficacy of vaccines against emerging variants is uncertain. At this time, evidence is emerging that even fully vaccinated individuals may still be able to be infected and transmit COVID-19. This, along with positive case count and emerging variants, will inform our own policies and guidance going forward. We will continue to evaluate practices, such as mask wearing, as the pandemic evolves.
Now that restrictions are being lifted or reduced in my region, can we resume normal activities, like recruitment events, special events in donor centres, etc.? 

Being a fully vaccinated workplace is an important step ensuring the health and safety of employees and in slowing down the spread of COVID-19 and keeping ourselves and our environments as safe as possible. We understand this step gives a glimpse of hope and optimism about an eventual return to some activities we were accustomed to pre-pandemic.      

The organization continues to navigate the impacts of the COVID-19 pandemic landscape, and as always, we constantly review and revise as necessary our COVID-19 protocols and safety measures. The COVID-19 program is reassessing existing safety measures and protocols given the consideration of a fully vaccinated workplace. To keep employees, volunteers and donors safe, protocols related to physical distancing and PPE won't change anytime soon. The program is focusing its review on any safety measures and protocols that might be refined without increased risk to our ability to meet patient needs. Please continue to adhere to current safety measures and protocols. More information will be shared soon.    
Keyword search
Please enter a single search term in the box and click "Filter" to return results.
What enhanced measures are in place in our donor centres to protect against the spread of COVID-19?

When a donor, employee or volunteer walks through our doors they can take comfort in knowing that we are taking proactive steps to limit the risk of infection.

Mandatory masks, enhanced cleaning and physical distancing measures and wellness screening checkpoints for all individuals are in place to make sure individuals entering are healthy.

Our team is consistently monitoring and assessing whether additional measures are necessary to protect the health and safety of donors, employees and volunteers. Click here for an overview of the measures we have put in place. If you are working onsite, more detailed information, is available through the COVID-19 Practices & Processes at Donor Events document and the PPE page on your COVID-19 portal.
Are there guidelines available for visitors (ex: media; donor relations events) entering our collections environments?

Although casual tours or friends/family of donors are not allowed in our collections environments at this time, we recognize that some in-person publicity and recruitment events may need to proceed to help safeguard the blood supply. Please review our Visitor Vaccination Policy and Guidelines for Visitors to Donor Centres when considering publicity or recruitment events at your location.  
What changes are being make to post-donation refreshments in response to COVID-19?

To support our decision to implement mandatory masks for donors, we introduced a new system in our refreshment areas May 1, 2020.

To limit the risk of spreading the virus, donors will be asked to sit for five minutes in the refreshment area with their masks on after their donation to rest and to allow collections staff to monitor their wellbeing. After their rest period, they will be encouraged to grab a snack and refreshment to consume after they leave the donor centre. If a donor chooses not to spend time in the recovery area they would be offered a snack and refreshment to go. This measure is one of many we are taking to protect the safety employees, volunteers and donors.

FAQ

What if a donor is feeling faint during their donation and needs a sip of water?

Donor centre teams should continue to monitor and respond to donor reactions in line with existing practices. If a donor requires the removal of a mask to assist with breathing, needing water, or a cold compress — this would be should be administered as required.  In circumstances where an employee needs to assist a donor who must remove their mask, we recommend that the employee supplement their PPE with a face shield.

How will this new measure impact our volunteers?

Volunteers continue to be a vital part of the donation experience: Since the outbreak of the global pandemic, we have implemented several enhanced wellness measures and screening protocols to help protect everyone within our donor centre environment, including our dedicated volunteers.

Rest and relaxation in our hospitality areas will continue to be part of the post-donation process but we're now asking donors to simply take only the refreshments they need and wait until they are outside our centres to consume them. Volunteers are a key component in ensuring this message gets delivered to every donor in addition continue to monitor the donors on their overall experience and that they have picked up a snack and drink to enjoy after they have left our centres.

Are we telling donors to have water and food before they enter?

We are encouraging donors to eat something salty prior to their appointment and drink 500 mL of water to helps their blood volume and improve their donation experience.
Are there guidelines for running a mobile clinic near the vicinity of a COVID-19 testing centre?

Yes. Please visit our guidelines for mobile clinics and COVID-19 testing sites for more information on COVID-19 testing in an adjacent site (e.g.-in a parking lot); and COVID-19 testing in the same building.
Can I reintroduce promotional items for donors in our collection events?

Yes. Promotional items can now be reintroduced in our donor environments.
I don't feel comfortable taking public transit. Am I allowed to carpool into work?

We understand that some employees may feel safer carpooling to work with others than taking public transit. While we know that carpooling is necessary for some, we ask you to please recognize that there is a risk of having close contact with others outside of your own home per public health guidance.

If you need to carpool to get to work, or if your supervisor/manager asks you to carpool or use a taxi/rideshare while at work, we recommend the following for all people in the car:
Drivers and passengers should ensure that at least two-metre distancing is maintained whenever possible. In most cases, this will mean that a maximum of one passenger should ride with one driver.

Drivers and passengers should follow public health guidance and safety measures, including wearing a mask while inside the vehicle and practicing proper hand hygiene when entering and leaving the vehicle.

Employees are asked not to drive or ride to work if they are sick. Employees should continue to follow local public health guidance (including provincial/municipal restrictions on carpooling) to ensure your safety and limit the spread of COVID-19.

If you have further questions about safety and carpooling, please contact OHS or your local public health authority.
Are you worried about COVID-19 spreading through the use of fans or portable air conditioners? 

The use of portable fans and portable/directional air conditioner units at fixed donor centres and mobile events should be avoided as they may spread droplets further than 2 meters. 

If temperature concerns arise at our owned/leased sites, please contact Facilities Management to respond. 

If fans are determined to be absolutely required to maintain operations, please review the Guidelines on Use of Portable Fans and Air Conditioner Units