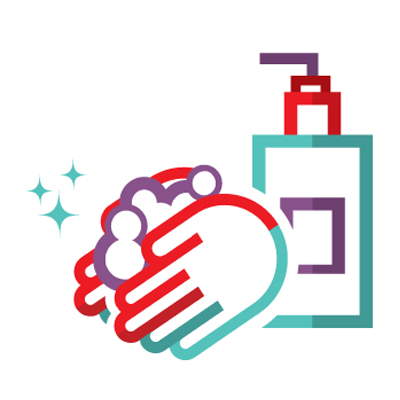 Active wellness screening at
our building or venue entrances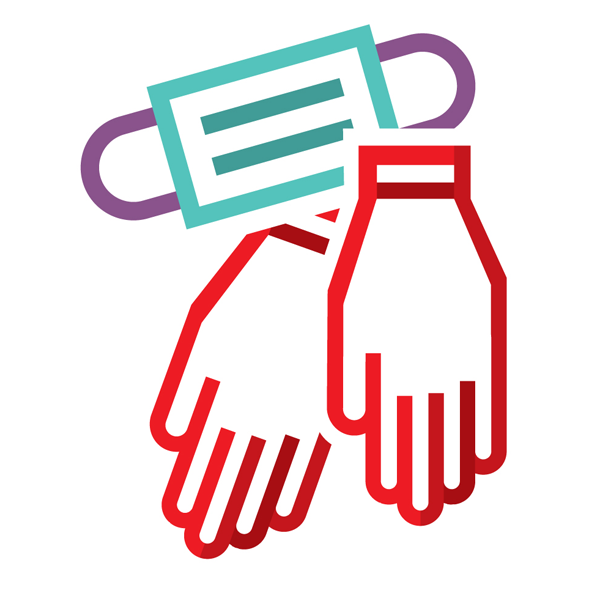 Masks are required in our donor centres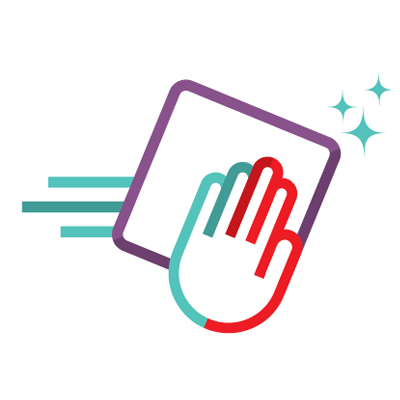 Increased cleaning frequency
of all equipment and surfaces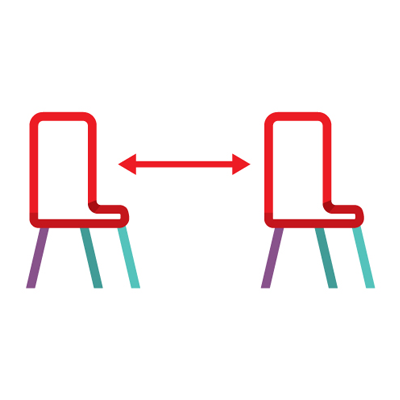 Chairs in sitting and waiting areas
are spaced 2 metres apart.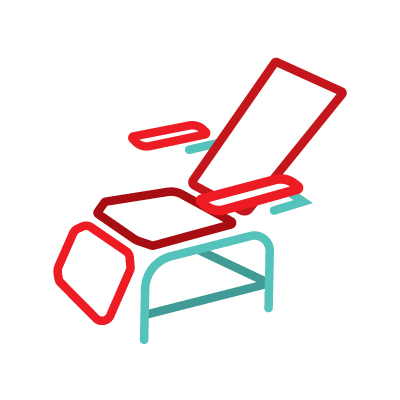 Donors are seated 2 metres apart
from one another while donating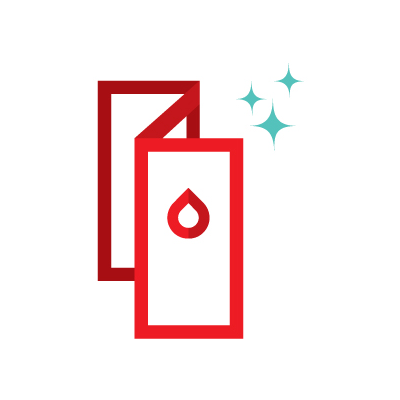 Laminated donor information pamphlets are
wiped down after each use, or discarded
after each use if they are not laminated
When a donor, employee or volunteer walks through our doors they can take comfort in knowing that we are taking proactive steps to limit the risk of infection.
Following the advice of the Public Health Agency of Canada (PHAC) and international blood operators, enhanced cleaning and physical distancing measures and wellness screening checkpoints for all individuals are now in place to make sure individuals entering are healthy.
Our team is consistently monitoring and assessing whether additional measures are necessary to protect the health and safety of donors, employees and volunteers. Here is an overview of the measures we currently have in place:
Enhanced cleaning measures
The frequency of cleaning has been increased for all equipment and surfaces
Donor beds are wiped down after every use
Laminated donor pamphlets are wiped down after every use. Pamphlets that are not laminated are single use.
Plastic Ziploc® bags containing donor materials are single use.
Digital touch screens used to sign in for donor appointments and the Q-osk donors use to fill out their questionnaire are cleaned after every use, along with the signature pad and digital pen that donors use to sign their consent.
We continue to review our cleaning products to ensure they effectively kill viruses on a variety of surfaces. For example, we currently use Lysol disinfecting wipes or a bleach dilution for cleaning and are advised by a senior expert in microbiology on the proper concentration to kill viruses while ensuring the air is still safe to breathe.
Physical distancing measures 
We are limiting the number of people allowed inside donor centres by welcoming people with appointments only.
To reduce the number of people in our donor centres, we have made adjustments to reduce the number of appointments each day.
Donors in beds are two metres apart.
Waiting room chairs are now two metres apart.
Where space does not allow for physical distancing, vinyl screens will be placed between donor beds or seating areas.
Staff and donors are being asked to keep a two metre distance from each other where possible.
Donors will be asked to wait in their current position (waiting chair, screening station, or donation bed), until a space is open for them to move on to.
Additional wellness protocols
Masks are mandatory for employees, volunteers, and donors. Learn more on our donor COVID-19 Q&A.
Donors are pre-screened when they book their appointment and receive reminder emails prior to their arrival with this information restated.
Before entering our sites, donors must review and answer our wellness questionnaire available at the front of the building.
Afterwards, donors will be greeted by an employee before entering our buildings to carefully evaluate whether they are feeling well enough to enter. Donors will be asked to defer, and employees/volunteers will be asked not to enter the building if they are symptomatic.
Upon arrival, donors will receive a temperature check at the donor wellness checkpoint. This will replace the temperature check that is normally conducted during the screening process. Please refrain from drinking a hot beverage 5-10 minutes before arriving to your appointment.
Once inside the building, all donors, employees and volunteers will be instructed to sanitize their hands before proceeding further. Hand sanitizer and other hand washing means are available throughout the donor centre.
We have removed tables from our refreshment area, to limit the number of surfaces a donor may come in contact with.
We have suspended the use of water coolers, reusable glasses and mugs, and are shifting to providing only individually packaged beverages. We have removed opened and unwrapped snacks from our donor refreshment stations. Only pre-wrapped snacks are available, and they will be offered directly to donors.
We have suspended the use of pre-donation salty snacks in our donor centres and mobile events to limit the risk of spread through touching the mouth with fingers directly prior to the donation process.