The vaccine situation in Canada continues to evolve daily. We thank all employees who have taken up local opportunities to get vaccinated and continue to encourage our teams to book their COVID-19 vaccine if they have not already received two doses. Employees should closely monitor guidance from their region and public health authority to stay informed on the latest developments related to vaccine availability. Our team is actively monitoring the changing landscape and is committed to providing employees with updates and information regularly on this page.
Vaccination against COVID-19 is a top priority for Canadian Blood Services' employees and volunteers.
Updates:
COVID-19 Vaccination Requirements for Employees
Jump-to
Regional breakdown: vaccine eligibility
---
The vaccination roll-out across the country varies greatly among provinces and territories:
Closely monitor guidance and eligibility criteria through your local public health authority. Information and links to trusted resources in your province can be found in the chart below.
Let us know about changes in your area. If you hear about changes in your area, please let us know as soon as you can to help our team respond by emailing communications@blood.ca with the subject line "Vaccines".
Take advantage of opportunities to be vaccinated in your community outside of Canadian Blood Services' efforts. Please review eligibility criteria, such as age and individual health considerations through the chart below to learn more about when you may be eligible to receive the vaccine in your area.
Information is changing daily. Please check this page regularly for the latest updates.
Vaccines in Canada
---
Widespread immunization presents the best option to protect people from COVID-19 and, overtime, to lift the restrictions in place to keep people safe and healthy. To date, four vaccines have been authorized for use by Health Canada.
How were COVID-19 vaccines developed so quickly?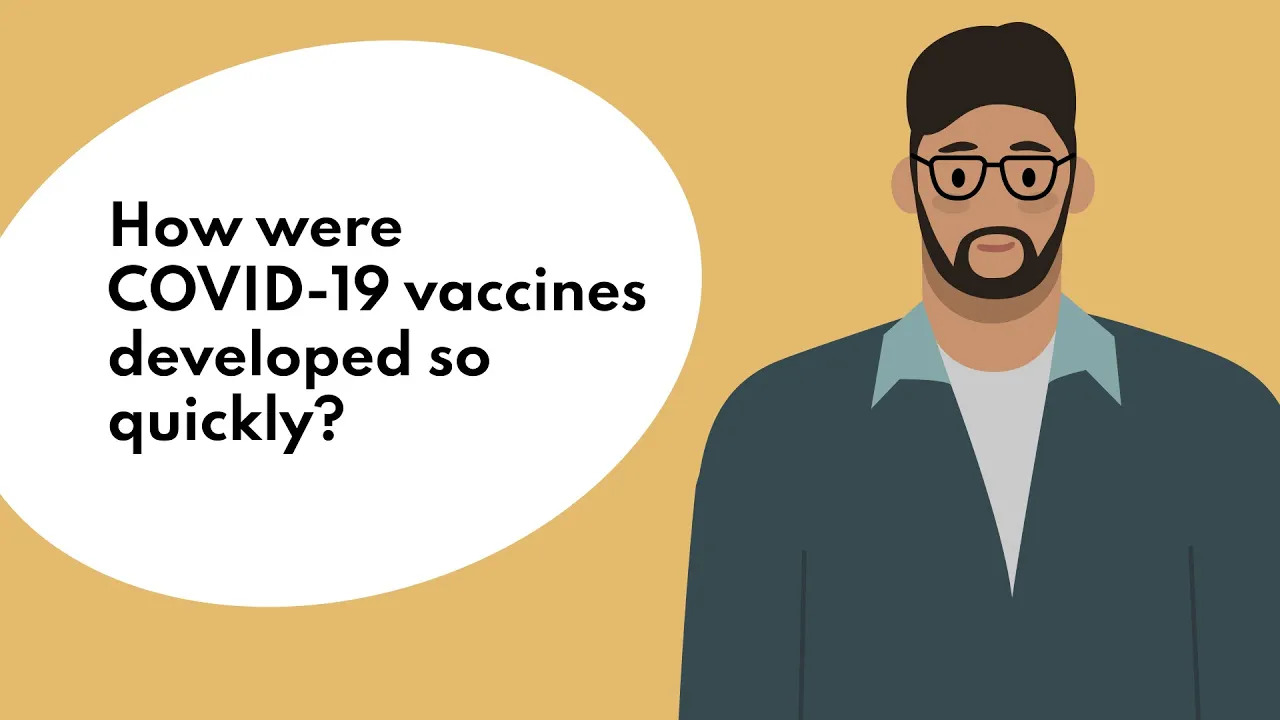 Do COVID-19 vaccines have side effects?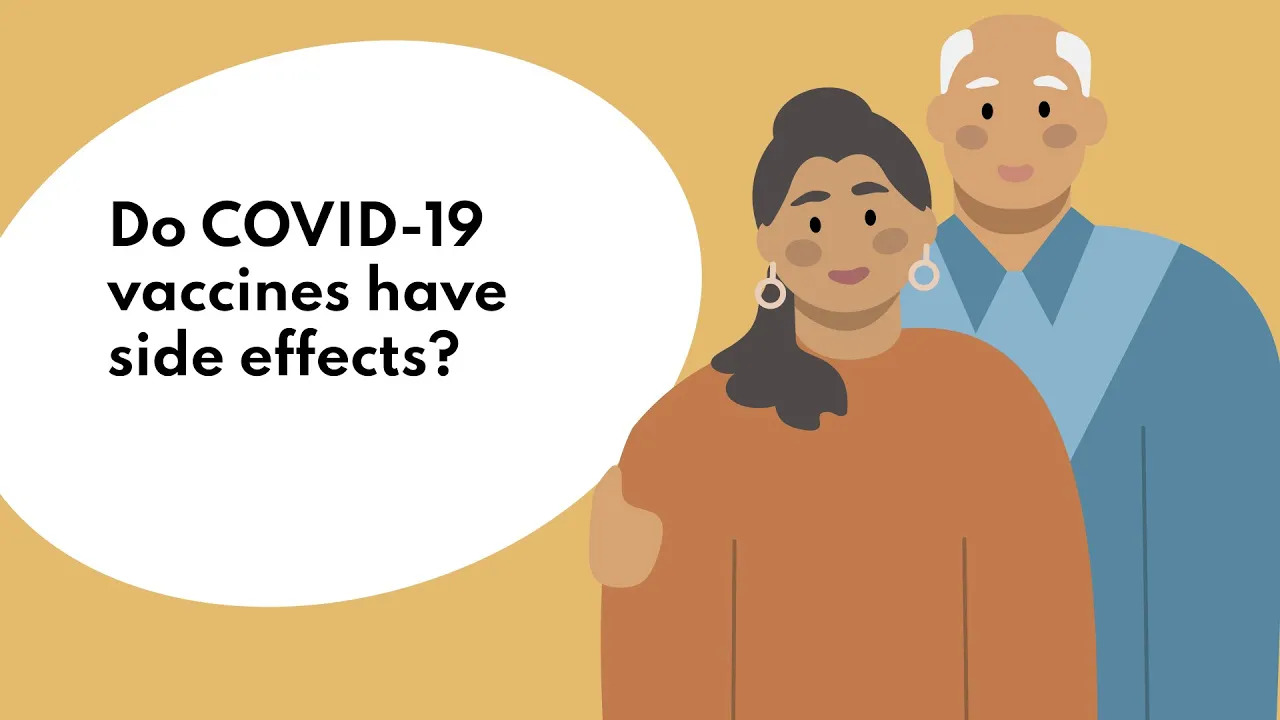 How were COVID-19 vaccines developed so quickly?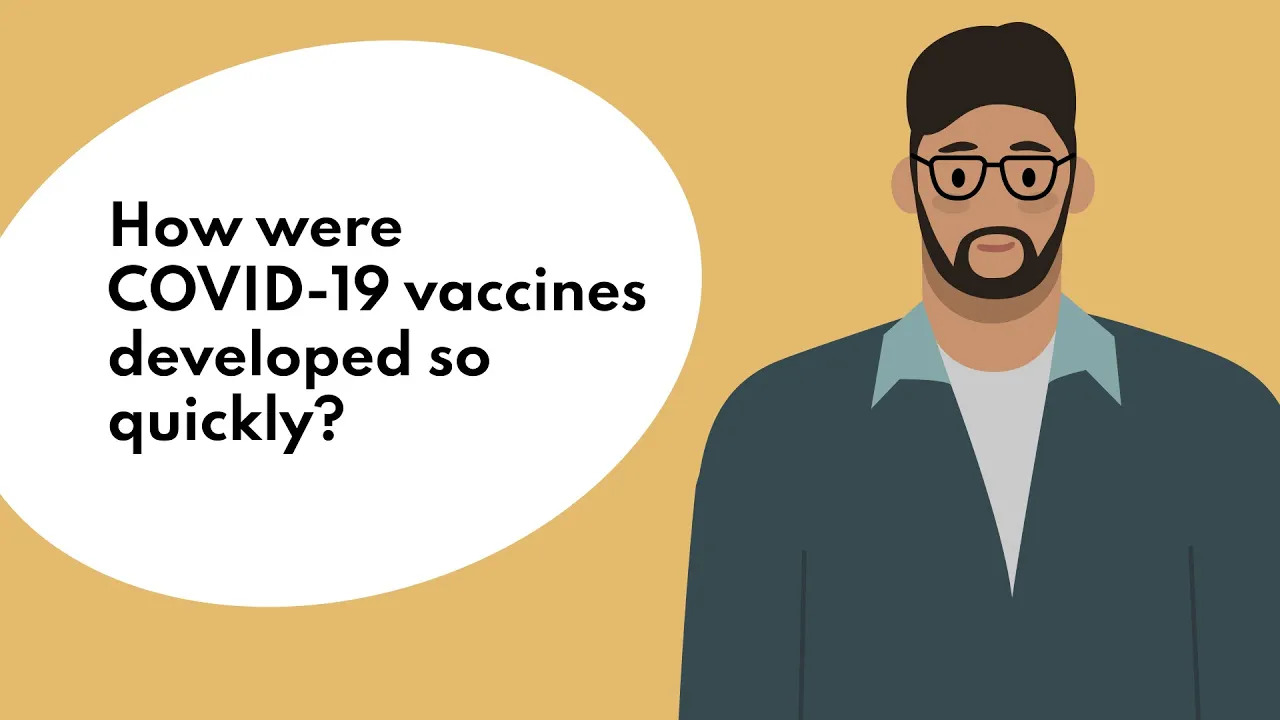 My COVID-19 vaccination story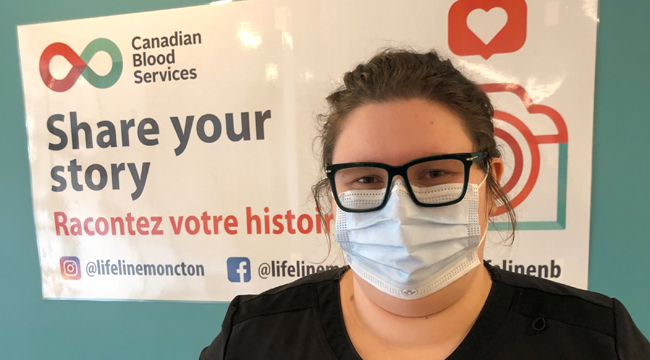 Not yet vaccinated: Some frontline employees are still waiting for their first shot
Not all our employees have had the same opportunity. Some employees may have received quicker access to the vaccine dependent on where they live and their individual health considerations. This is a complicated matter: each region and local public health authority are responsible for eligibility criteria and vaccination sequencing. Criteria are most commonly based on age, individual health considerations and, in some cases, on profession or if someone lives in a COVID-19 hot spot.
I would like to book my vaccine appointments. Where do I start?

Access to and timing of your first and second dose of the COVID-19 vaccine is the responsibility of local and regional public health authorities. It is dependent on local vaccine supply, vaccine type received for the first dose, and case counts locally amongst other factors.

For instance, in some provinces, your second dose appointment may be booked automatically when receiving your first dose; or you may be contacted to schedule your second dose appointment; or you may have to contact the vaccination site. It all depends on your local public health's authority's vaccine plan and booking system. We encourage staff to monitor updates in your area and seek the opportunity to get your first and second dose of the vaccine when available and appropriate as determined by local public health authorities.

Please continue to check the employee vaccine portal, where you can find out vaccine eligibility in your province.
Will our safety measures/PPE change with the rollout of the vaccine?

As we start to see more Canadians being vaccinated, you may be wondering whether adhering to the safety protocols we've all become accustomed to is still necessary. To put it simply — yes, it is. Whether you have personally been vaccinated, or everyone around you has received the vaccine, safety measures such as mandatory masking, physical distancing, wellness checkpoints and hand hygiene continue to play a critical role in reducing the transmission of COVID-19.

Based on recent National Advisory Committee on Immunization (NACI) guidance, there is insufficient evidence on the duration of the protection of COVID-19 vaccines and the effectiveness of the vaccine in preventing asymptomatic infection and reducing transmission. For this reason, here at Canadian Blood Services, all current COVID-19 mitigation strategies in our environments will remain in place. Positive case numbers, and public health and government guidance for vaccinated (two doses) individuals will likely continue to evolve over the summer and will inform our own policies and guidance going forward. We will continue to evaluate practices as the pandemic evolves, and we will revisit our restrictions in the fall.

Safety is our highest priority. For more information on our COVID-19 safety measures, visit blood.ca/wellness and learn more about our COVID-19 response for employees, including PPE, vaccines and more on your COVID-19 portal.
When can employees who are having side effects (ex: fever) after receiving the vaccine return to work/pass the wellness checkpoint?

The COVID-19 vaccination may result in side effects which affect our employees' ability to work. If you think you are experiencing an adverse reaction from receiving the COVID-19 vaccine, please speak with your manager/supervisor for further guidance.

If you develop symptoms associated with COVID-19, such as a fever, you should remain away from work, inform your manager, seek testing with your local public health authority and follow local public health guidance.

Please reach out to OHS/EHS to coordinate when it is safe for you to return to work. Once you are eligible to return, they will provide you with further guidance about passing the wellness checkpoint at your site.
Will I be able to take time off work to get the COVID-19 vaccine?

As an organization, we are encouraging all employees to be vaccinated as soon as possible, and we recognize that there may be cases where eligible employees are only able to schedule their vaccination appointment during their regular working hours.

To support our teams, employees will be paid for their regular scheduled time if they need to be away from work to attend a vaccination appointment. Please notify your manager/supervisor as far in advance as possible, so operational needs can be coordinated.
Is it safe to receive blood or blood products from a donor who has had the COVID-19 vaccine?

Our ultimate priority is the health of the patient. As part of our mandate to provide a safe, accessible blood supply to Canadians, medical and scientific professionals at Canadian Blood Services carefully review and assess each vaccine authorized for use in Canada. Health Canada has not recommended or imposed any restriction on the use of the four approved COVID-19 vaccines and blood donation. All new vaccines are assessed by the medical professionals at Canadian Blood Services and Héma-Québec, in conjunction with recommendations by Health Canada, and informed by scientific evidence.

Health Canada has indicated that no blood donor deferral is required for any of the currently approved COVID-19 vaccines. This is consistent with Canadian Blood Services' donor eligibility criteria for other non-live vaccines, for which no donor deferral is required, and is in line with the practice of other blood operators.

Blood collected from donors who have received any of the current Health Canada-approved COVID-19 vaccines has not been associated with any adverse transfusion reaction that has been attributable to vaccination of the donor.
Is there a deferral period for donors after they received the COVID-19 vaccine?

The Donor Selection Criteria Manual (DSCM) working group has conducted a review of the approved vaccines for COVID-19 as well as those under development and have determined these will not impact donation eligibility. Meaning that no deferral will be required at this time.

The DSCM working group is also monitoring how other countries are managing donor deferrals, such as the EU and US (FDA)
Will donating blood reduce the effectiveness of the COVID-19 vaccine?

No — there is no suggestion or evidence in the research available that donating blood will reduce the effectiveness of the COVID-19 vaccine.

To understand this a little better, it is important to know why blood donation won't impact the efficacy of the COVID-19 vaccine and how vaccines develop immunity on our bodies in the first place.

Even though our blood can provide lifesaving products and services to patients in need, donating does not remove the vaccine from the body. It also won't deplete the body of important immune fighting cells and antibodies that are formed in response to the vaccine.

Vaccines help develop immunity by imitating an infection. This type of infection doesn't cause major illness, but it does cause the immune system to produce special white blood cells and antibodies that will remember how to fight that disease in the future. These immune responses are stored throughout the body, in the blood and certain organs like the spleen.

A very small number of white blood cells might be in the blood that is taken during blood donation, but that amount would not be enough to affect the bodies "memory" or antibodies responsible for fighting the disease.

To put it in perspective, average adults have about five to six liters of blood in their bodies, and whole blood donation requires only about 500 mL. The human body is constantly producing more blood, including the white blood cells required for our immunity against all infections.
What if a someone requiring a transfusion wants to receive blood from a donor who hasn't been vaccinated?

In Canada, there is no regulatory requirement or blood quality or safety standard that requires that the vaccination status of the blood donor be indicated on the label of a blood product. This is because the blood of donors who have received non-live vaccines does not pose a risk to patients who receive a blood transfusion. The labeling information for donated blood is limited to information that is relevant to the appropriate selection and safe use of the product, including the blood group, and other information as required by Health Canada or recommended by relevant blood safety standards.

Blood donated by individuals who have received a COVID-19 vaccine is not associated with a risk for COVID-19 infection and the SARS-CoV-2 virus is not transmissible by blood. Further, there are no known or suspected harmful effects of blood from a vaccinated individual to a recipient. Finally, all blood donations must meet all safety criteria and donors must be well and healthy on the day of donation without exception.

If a patient requires a blood transfusion, the patient or their legal guardian should discuss their concerns with their healthcare provider. Every patient has the option to accept or decline transfusion, following the hospital's informed consent policy, processes, and procedures.
With most Canadians being fully vaccinated, what do we know about booster requirements?

In general, booster shots are used to increase the body's antibody response to a virus after the immune system has been "primed" by the initial vaccination (for example, like the tetanus shots we need to get every 10 years). Additional vaccine doses can also help the body fight off different variants of a virus (like the yearly flu shot).

Vaccine manufacturers, including Pfizer-BioNTech and Moderna, are working on developing and testing the safety and efficacy of booster shots against Sars-CoV-2 and potential new COVID-19 variants.

Some countries, including the UK and Israel have issued guidance around plans to begin issuing booster shots. In the UK, the Joint Commission on Vaccination and Immunisation has indicated that should a booster shot be required, a third shot would be offered to vulnerable individuals starting in September. In Israel, people over 60 who have already been vaccinated will be offered a booster shot beginning August 1.

Currently, countries such as Canada, the US and the EU have not recommended that a booster vaccine is required; however, Dr. Theresa Tam, the Chief Public Health Officer of Canada, has indicated that this is something they are watching very carefully as the data evolve.

The World Health Organization has stated that the organization is still researching whether a booster shot is needed to increase protection. If a booster is determined to be required, the WHO has indicated that it would likely only be for select groups of recipients, like the elderly.
How susceptible are children under the age of 12 of catching COVID-19 as they can't be vaccinated yet? Are they safe to be around groups of people who are fully vaccinated?

SARCoV-2 infections have been reported in all age groups, including infants, children, and adolescents. However, the knowledge around children's susceptibility to COVID-19 infection is evolving and their susceptibility to infection and transmissibility related to adults is still unknown and may even be changing as new variants evolve. This means that we don't really know if children have the same risk of catching COVID-19 as adults do, although the rate of infection is thought to be likely similar. We also don't know if children are as likely to spread COVID-19 as adults are, although some evidence suggests they are less likely to transmit infection. What is known, is that most children who have COVID-19 experience only mild disease or remain asymptomatic.

Because many children with COVID-19 may not have symptoms, this means that we can't rely on symptoms to test and isolate infected children. Any individual who is not fully vaccinated should keep taking steps to protect themselves and others, like wearing a well-fitted mask and staying physically distanced from others in public settings and screening for symptoms.

Other key points:

Anyone who is able to be vaccinated should be, to protect those who are unable to be vaccinated or those who are unable to mount an appropriate immune response to a vaccine. This includes children less than 12 years of age as well as some immune compromised individuals.

Currently, none of the COVID-19 vaccines are licensed for use in children less than 12 years of age. However, clinical trials studying their use in younger children are underway with results anticipated in the late summer and early fall.