Stem cell donor and recipient celebrate their remarkable 20-year bond
In 2002, Dave Charlebois's stem cells saved the life of Sarah Byrne, a one-year-old child with a life-threatening rare disease
September 16, 2022
Twenty years after he got the call to help save a life, Dave Charlebois still vividly remembers the emotions that swept over him.  
"I felt joy, fear, anxiety, elation and disbelief all at once," recalls Dave, a 61-year-old resident of Victoria, B.C.   
That call in 2002 came from the Unrelated Bone Marrow Registry — now called Canadian Blood Services Stem Cell Registry — which Dave had joined many years earlier. A potential stem cell donor in that database may be called at any time to help a patient in need of a stem cell transplant, typically for the treatment of a life-threatening condition.   
"After the caller explained the whole process to me, she asked if I still wished to donate stem cells, and I assertively said 'Yes!'" Dave says.
Across the country, Dave's "yes" was cause for celebration for a family with a very sick child.  
Sarah Byrne of Guelph, Ont. was born in May 2001 without any complications. But a few months later, her parents observed what appeared to be a bending of the spine. After many tests and X-rays at Toronto's Hospital for Sick Children (SickKids), the family received a frightening diagnosis: a rare disease called Hurler syndrome.  
"The doctors told us that the only chance Sarah had to live beyond 10 or 12 years was to get a stem cell transplant," says Judy Byrne, Sarah's mother. "Without the stem cells treatment option, she would slowly lose her ability to move, see, hear or even breathe. The progression of the disease would be slow but horrible." 
---
STEM CELL DONORS SAVE LIVES
---
What are stem cells?
Blood stem cells are immature cells that are formed in the bone marrow, the soft tissue inside bones. They can develop into any cell present in the blood stream. Stem cells are easy to donate and are used to treat more than 80 diseases and disorders.  
For a transplant to be successful, however, the stem cell donor must also match the patient in terms of specific proteins on the surface of white blood cells and other tissues. For about a quarter of patients, a match is available within their own family. But in Sarah's case, after it was determined that neither of her parents nor her brother were a match, the only hope was a willing stranger. 
"We often thank our lucky stars that Sarah was so young she had no idea how sick and close to death she was," says Judy. "So when we got the news that a match had been found for her, we jumped and danced for joy."  
Sarah received Dave's stem cells on June 13, 2002. The family couldn't know it at the time, but it was also Dave's 41st birthday.   
"That day was very emotional for us," says Judy. "We said a little prayer over the stem cell infusion and hung it up to the IV. It took only four hours to complete the transplant and we were relieved when it ended."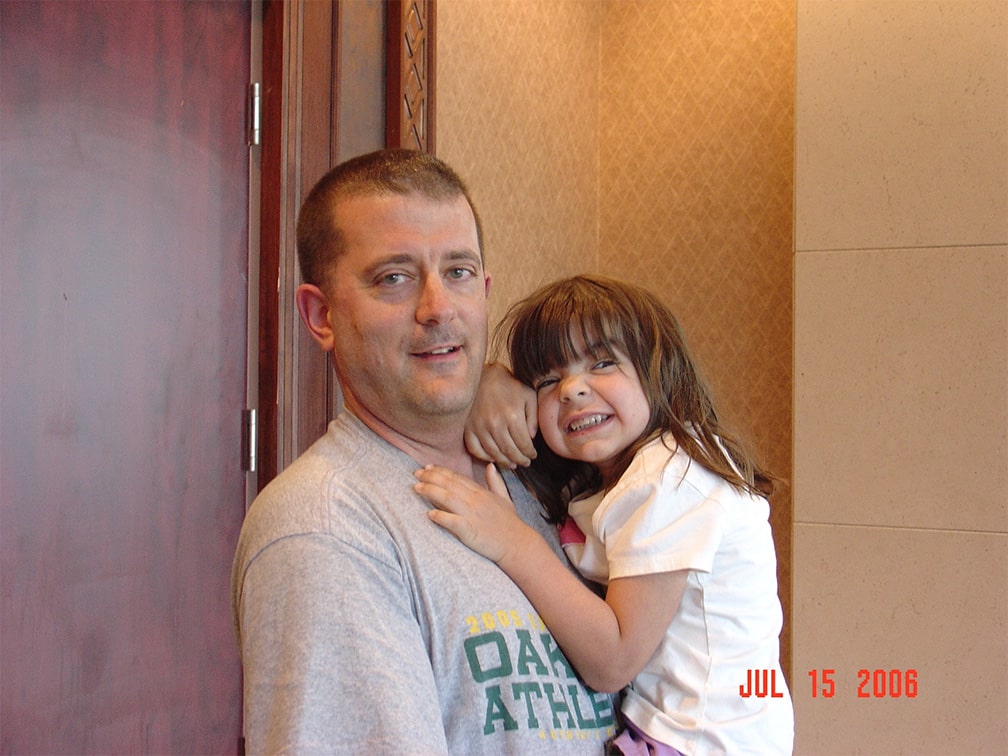 'We feel truly blessed'
Dave's first contact with the Byrne family was an anonymous card he received from them in July 2002, telling him the transplant was successful.  
Stem cell donors in Canada are not permitted to communicate directly with their recipients, or to exchange identifying information, until one year after the transplant. But during that waiting period, they may exchange anonymous letters through the stem cell registry. And after a year has passed, they may talk or even meet if both donor and patient consent.    
Dave met Sarah for the first time in July 2006. Their families have stayed in touch ever since, and meet whenever they have the opportunity to be in the same province. This past June, they gathered in Guelph to celebrate both the 20th anniversary of Sarah's transplant and Dave's 61st birthday.  
"We feel truly blessed and extremely lucky that we had Dave and the wonderful doctors at SickKids," says Judy. "We have taken such joy in celebrating Sarah's milestones, and we were happy to celebrate her special anniversary with Dave this year."  
Patients who receive stem cell transplants often refer to it as their second birthday — a second chance at life. So it was remarkable for Dave and Sarah to celebrate together.
Sarah is extremely grateful to be alive. She graduated from high school in 2019 and is planning for a career in office administration in health services. As for Dave, he's simply glad he could help, and thankful for the powerful bond he now shares with Sarah and her whole family.  
"As a parent, I can't imagine how Sarah's parents felt while she was sick with a life-threatening disease," says Dave. "Giving Sarah a chance at life was certainly the right thing to do and I would do it again and again if given another opportunity."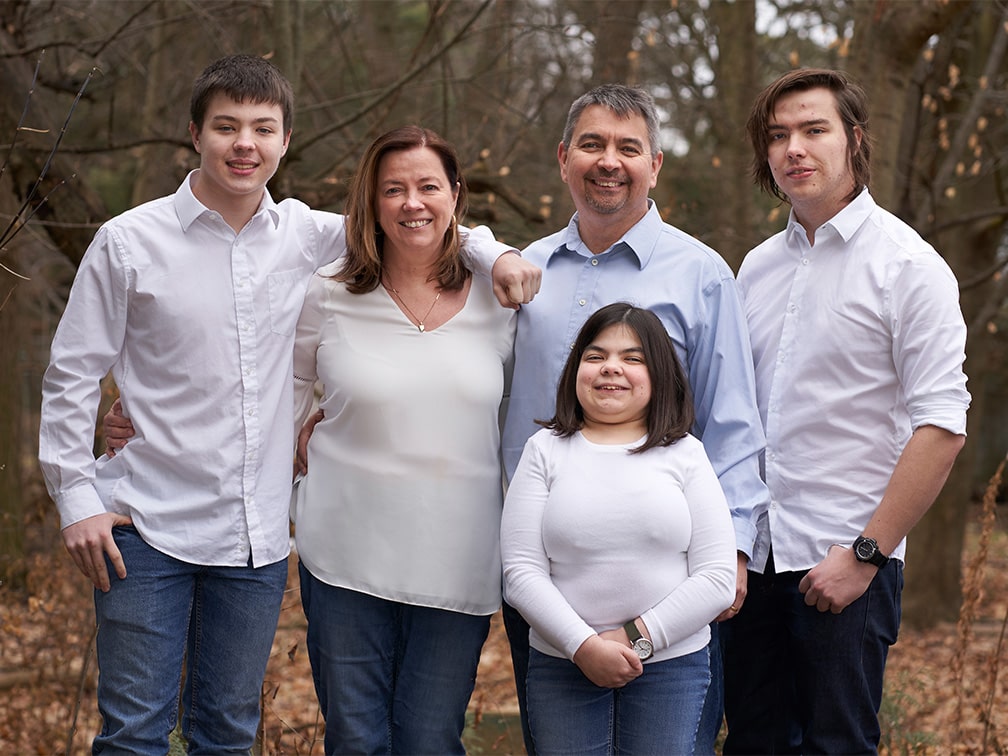 How can I join the stem cell registry? 
Joining the stem cell registry today is even easier than it was for Dave three decades ago. If you are in good health and between the ages of 17 and 35, you can sign up.  It's as simple as answering a few questions online, and receiving a swab kit delivered to your home. Those who can't join themselves can help the registry by fundraising and recruiting potential donors.  
You may also want to consider donating blood. In fact, Dave first joined Canada's Lifeline as a blood donor. He went with his dad to appointments as a child, then started donating blood himself at age 17. He expects to make his 200th donation later this fall, and is proud to have inspired his son to follow his example.  
"Just like me, my son made his first blood donation while in high school," says Dave. "He donates regularly, and he's also on the stem cell registry.  
"If only people knew what it feels like to give someone a second chance, they would jump on this opportunity. That's what we're here for."
Learn how easy it is to join the stem cell registry. 
As we celebrate World Marrow Donor Day on Sept. 17, we are thankful to stem cell donors all over the world. We encourage eligible donors to register online. We also encourage parents-to-be living in Brampton, Ottawa, Edmonton, and Vancouver to consider donating umbilical cord blood, another source of stem cells. You can help save a life.