Gift of lifesaving cord blood brought this family 'full circle'
Years after Manny Ford donated her daughter's umbilical cord blood, another cord blood donor cured her son's rare disease
July 8, 2022
A run-of-the-mill runny nose turned out to be a rare and dangerous disease for a young boy whose life was saved by  cord blood stem cells.  
Tristan Ford seemed perfectly healthy when he was born in the summer of 2020. But at five weeks old, he developed symptoms of a cold that worsened over a period of hours. His mother, Manny Ford, took him to the hospital, concerned he may have been infected with COVID-19.   
"The doctor told us it was just a cold and sent us home," says Manny, a teacher who lives with her husband and two children in Guelph, Ont. "A few days later, Tristan was very pale, lethargic, and not eating, so we took him back to the hospital.  
"They tested his blood after he had a fever and determined that he needed an urgent blood transfusion, so they transferred us to McMaster Children's Hospital in Hamilton." 
After several weeks of hospital visits and blood transfusions made possible by blood donors, Tristan was diagnosed with Griscelli syndrome type 2 — a rare inherited disease that causes the body's immune system to attack and destroy healthy body tissues. His only hope for a cure was a stem cell transplant. 
"It was a very scary moment for us," Manny recalls. "But we kept our fingers crossed and were grateful when a cord blood stem cell match was found for our baby."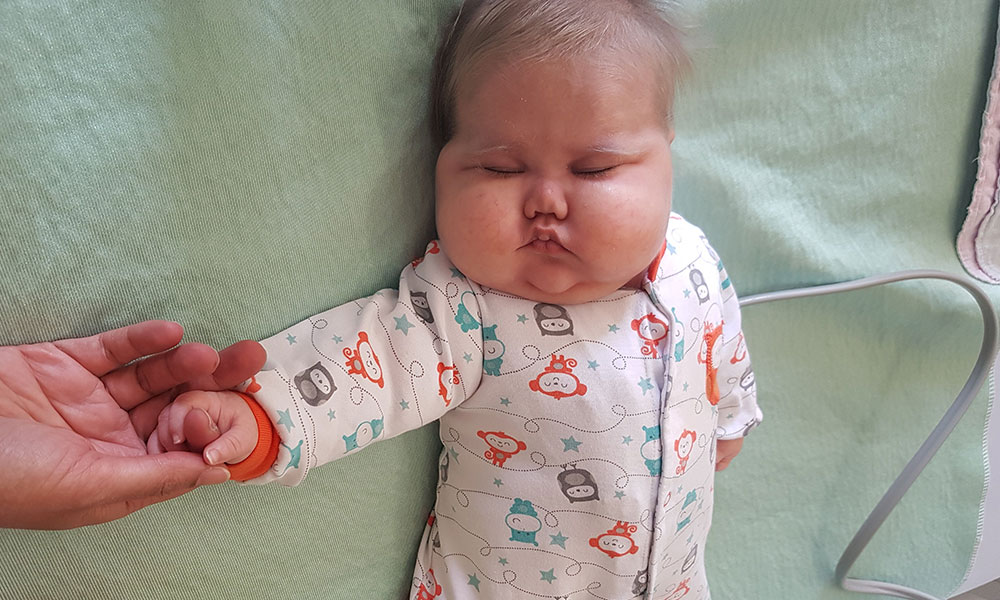 Why cord blood is special 
After a baby is born, the blood left in the umbilical cord and placenta is rich with lifesaving blood stem cells. With mothers' consent, Canadian Blood Services' Cord Blood Bank collects and stores this cord blood for future use by any matching patient in need of a stem cell transplant.  
Cord blood is one of three sources of blood-forming stem cells used in transplants. The other two sources are bone marrow and peripheral blood stem cells, which are both provided by adult donors through simple procedures. Stem cells from all three sources can be used to treat more than 80 blood diseases and disorders, including life-threatening cancers. 
Today, more than 1,000 Canadians are waiting for their lifesaving stem cell transplant, and only about a quarter of them will find matching donors within their own families. The rest will need stem cells from either an adult donor identified through Canadian Blood Services Stem Cell Registry or from cord blood.  
Learn how cord blood is important, how it is collected and how it could save patients' lives.
Donors of all backgrounds are needed to help patients 
A patient's best chance of a match also typically lies with a donor of similar ancestral background. However, many groups are underrepresented on registries worldwide, including Canada's. For example, Asian, Hispanic, Indigenous, Black, and mixed-race people in Canada make up only 33 per cent of potential donors on Canadian Blood Services Stem Cell Registry.  
Before Tristan's transplant, the numbers were a source of concern for Manny. 
"Because Tristan is mixed-race, with South Asian and white parents, I was extremely worried about the possibility of finding him a match on the stem cell registry," says Manny.  
Fortunately, cord blood banks help address the challenge for patients like Tristan in two ways. First, they widen the overall pool of potential stem cell matches. Secondly, compared with stem cells from adult donors, those from cord blood do not need to be matched as precisely to the recipient to be suitable for transplant.  
'It felt like we came full circle' 
Tristan, now 23 months old, marked his one-year post-transplant anniversary in February. He's been hitting most of the developmental milestones for his age, and his family is looking forward to his second birthday in a couple of weeks.  
What's even more incredible about the family's story is they are also cord blood donors. When Tristan's older sister Jasmine was born in 2015, Manny chose to donate her umbilical cord blood to our national public bank.  
"It felt like we came full circle," she says. "We had given when we were able, and I am so grateful we were able to receive a lifesaving donation for our son when we needed it."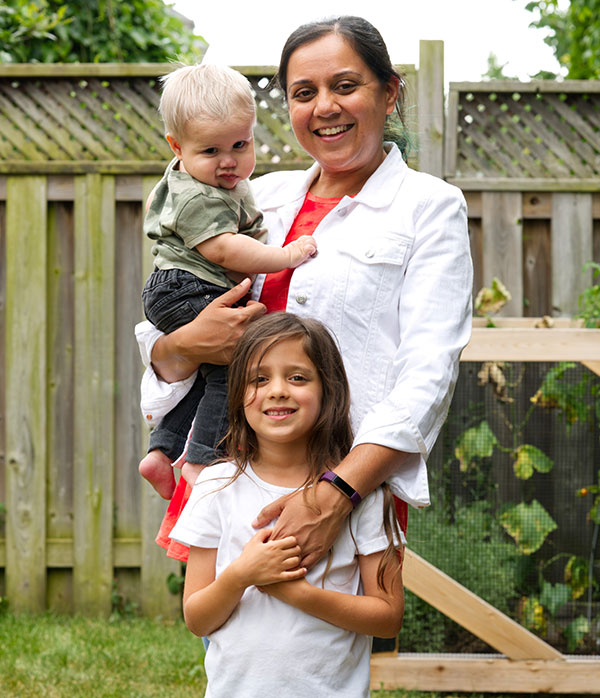 'Cord blood is such a valuable thing' 
Manny strongly believes in helping others however one can. She's also a regular blood donor, and has registered as an organ and tissue donor as well.  
In the latter decision, she is following the powerful example of her own mother, whose decision to register to donate organs and tissues saved lives after her own passing. Even as the family mourned, it brought them comfort to think of the patients she'd helped. 
As for cord blood donors, Manny doesn't need to look any further than her own healthy son for a powerful reminder of their importance.  
"Donating cord blood is one of the simplest ways to help people," says Manny. "Cord blood is such a valuable thing, it would be senseless to let it go to waste when it could help save someone's life." 
We encourage expectant parents living in Brampton, Ottawa, Edmonton, and Vancouver to consider donating cord blood. You can register online to donate. Every family who donates their baby's umbilical cord blood gives hope to patients.