Serious fall spurs mountain bike enthusiasts to call for donors
Dustin Adams' life-threatening bike crash inspired his team at We Are One Composites to call for donors
April 27, 2021
[Photo of Matt Bolton, team rider by Mark Mackay]
On April 20, a team from We Are One Composites came together to support one of their own as well as Canada's Lifeline through recruitment events aimed at garnering attention, awareness and donations of life essentials for patients in Canada. They donated blood in Kamloops, B.C., registered for stem cell donations and encouraged the burgeoning mountain bike community to donate blood.
The event welcomed 53 new donors and was organized in honour of owner, Dustin Adams, whose local business manufactures carbon fibre mountain bike rims and components.
In October 2020, Adams had a life-threatening bike crash while out with co-workers testing new equipment. He was riding on a familiar trail up in Harper Mountain in Kamloops when coming down a path he'd been down hundreds of times, he took a hard fall and landed on his belly.
The crash knocked the wind out of him. But Adams, who is known to be as tough as nails, got up and kept riding to the bottom of the trail. When he got there, he collapsed on the grass.
Adams was rushed to the hospital. Had they waited for an ambulance to get up to Harper he probably would have bled to death.
When they arrived at the hospital Adams had to go in on his own due to COVID-19 protocols. He almost passed out in the waiting room and within 30 minutes was rushed into emergency surgery.
Doctors discovered he had ruptured his spleen and was bleeding badly internally. They repaired his spleen and Dustin received a blood transfusion of five units during surgery that helped save his life.
Dustin Adams embraces the ups and downs of riding 
Adams grew up in Kamloops and realized early on that he had a talent for riding mountain bikes, which he's been doing since he was 12 years old.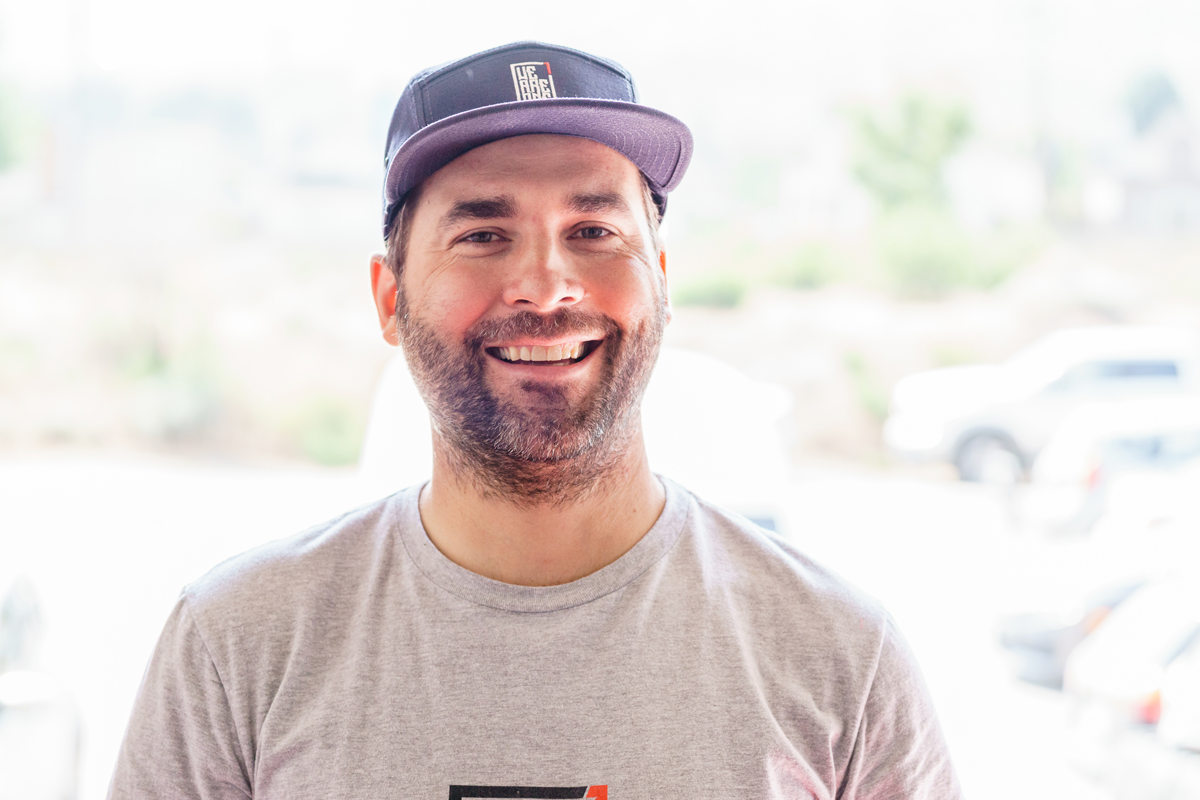 Dustin Adams, owner of We Are One Composites in Kamloops, B.C.
"I was the Canadian national champion twice, the number one North American mountain bike racer from 2002 to 2004 and at one time was ranked in the top 30 racers in the world," he said. 
Being a professional mountain biker is the only career Adams has ever had outside of owning We Are One Composites. As a former professional, world-class competitor, he's no stranger to accidents.
"It is a high-risk sport and not uncommon by any means to have broken bones, sprains and other wounds," he said.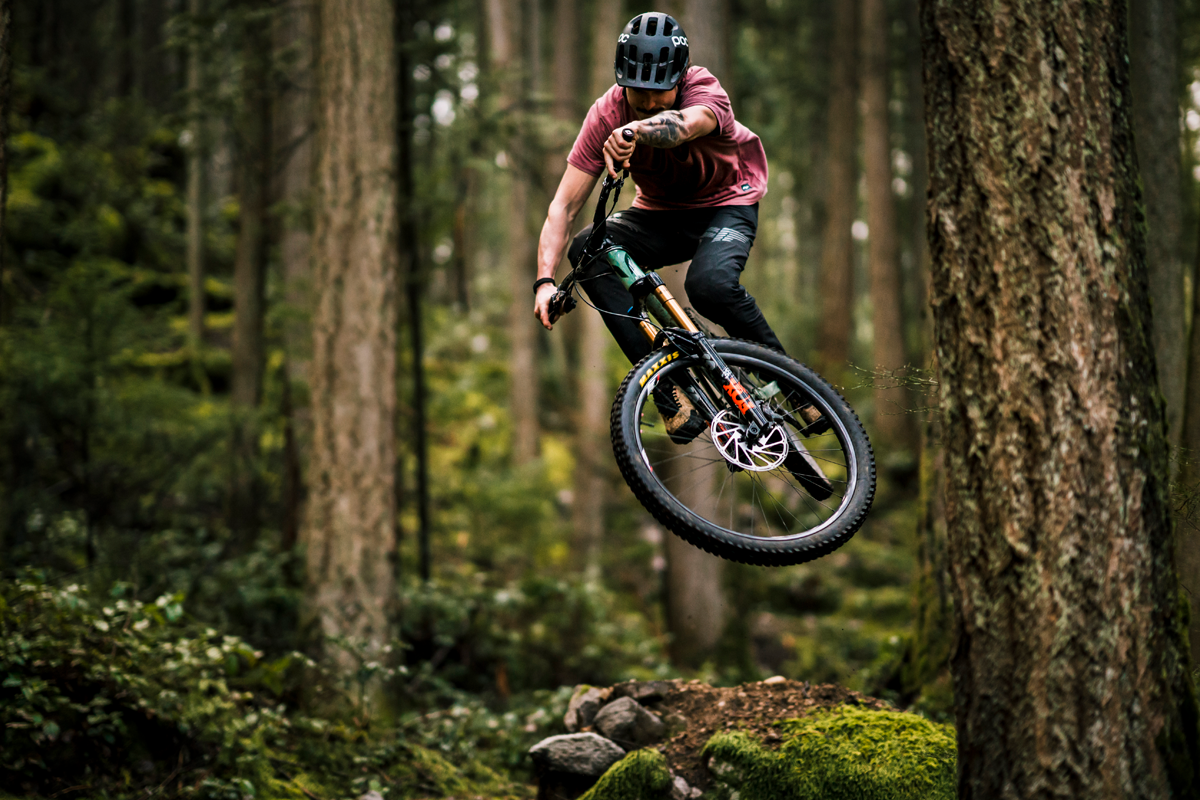 Rider Steve Vanderhoek enjoys a trail in the forest [photo by Kelsey Toevs]
"When I was racing professionally it was common for falls and injuries to happen. But oddly enough I ended my career in 2004 after I was hit by a car while I was in training."
Now 40, Adams is busy with fatherhood, running his business and sharing his passion for riding mountain bikes with his wife of 17 years, Sherri, and their two boys, aged 9 and 11. 
"My kids ride extensively as well and were with me when I broke my spleen," he said.
"Falls are an accepted risk and there's an inherent danger to this sport that we all understand. Sometimes we can push it a bit harder. It's the nature of the beast and part of what we do. One minute you're riding high and the next minute you're across the ground."    
Need for blood donation hits close to home 
Dustin Adams' medical scare and need for blood hit home for everyone at We Are One Composites.
Dustin Windross is one of his production managers and has been with the company for over a year-and-a-half. He rode at a semi-pro level when he was in his twenties, raced downhill in the professional class and has known Adams since 2003.
"I see a lot of people pushing themselves harder than they really should be," said Windross. "My best advice is to know your limit and ride within it."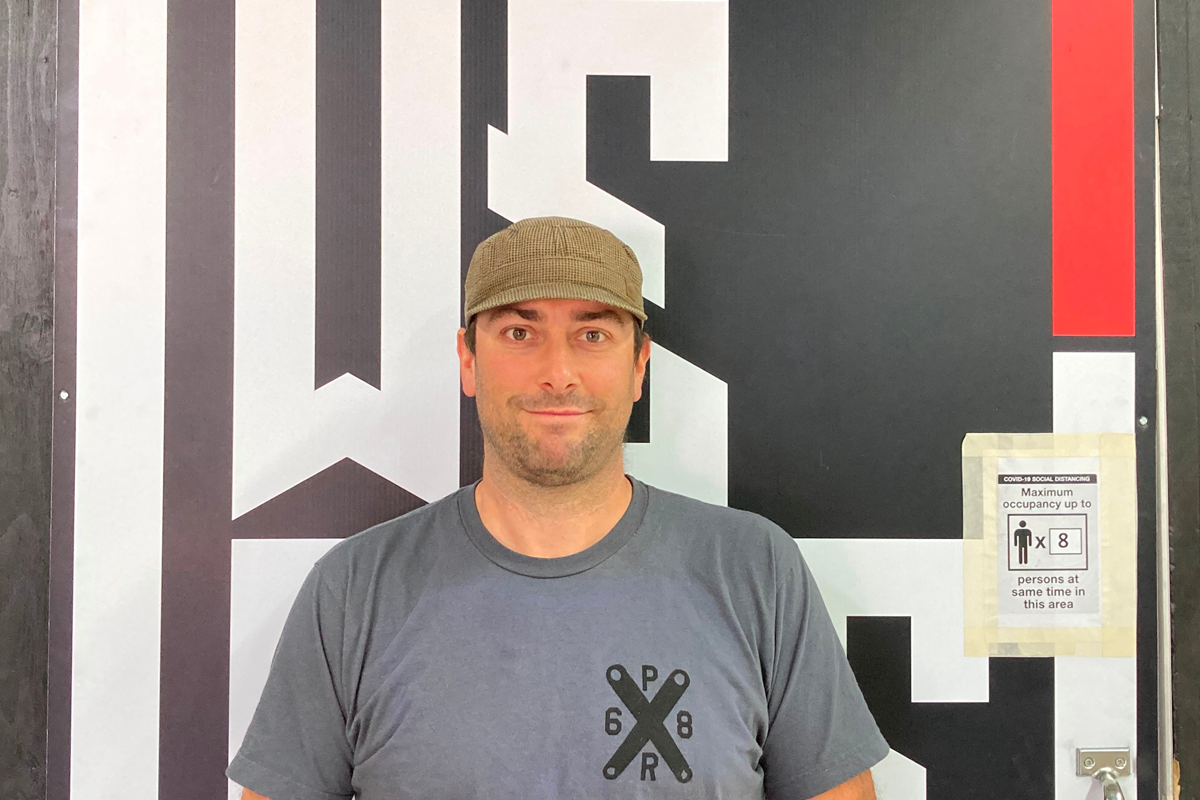 Dustin Windross, production manager 
After Adams got hurt, Windross took it upon himself to organize the blood and stem cell drive. His wife Courtenay is a long-time blood donor and suggested the team at We Are One Composites do something positive about Adams' misfortune.
Windross saw an opportunity to educate other mountain bikers about the risks they take in the activity they love and how blood donations might one day help them, too. He contacted Canadian Blood Services and got the ball rolling.
Dave McInnes, another production manager at We Are One Composites, also received blood transfusions as a teenager following a major accident and was with Adams the day he crashed.
Like Adams, McInnes has also had his share of hard falls. "I understand that but for the grace of god it could be us on any given day that could need blood," he said.

Dave McInnes, blood recipient and donor from We Are One Composites 
"Making a blood donation is one of those activities people tend to put off for a later time. But anyone could need it – your brother, sister, or mom. Blood is a tool we need to provide hospitals with to help save lives. We can't buy it or manufacture it, it must be given by people. That's why for me blood donation is such an important thing," McInnes said.   
The team at We Are One Composites are relieved Adams has fully recovered from his crash and grateful to have him back at work. 
"Dustin is the guy who owns this business and is the driving force behind We Are One Composites," said Windross.
"All of us working here can make a living in an industry that we love because of Dustin and his vision. We realized that without blood being donated we could have lost our boss as well as this opportunity of a lifetime," he said. 
Crash triggers life changes
Adams was moved his team at We Are One Composites were spurred by his experience to get the word out to people in the mountain bike industry that they could take a fall at any moment and need blood.
"I was pretty touched by the amount of support we had through the shop for the blood and stem cell drive," he said.
"In our business we have a lot of mountain bikers, many of whom have been in the hospital. We've all seen ups and downs due to mountain biking and my close call turned out to be an eye-opener."   
The entire team at We Are One Composites is grateful to the medical community and Canadian Blood Services for helping patients. They've discovered the impact of blood donation and seized the opportunity to remind mountain bikers they're at risk each time they're out riding and to get involved as donors.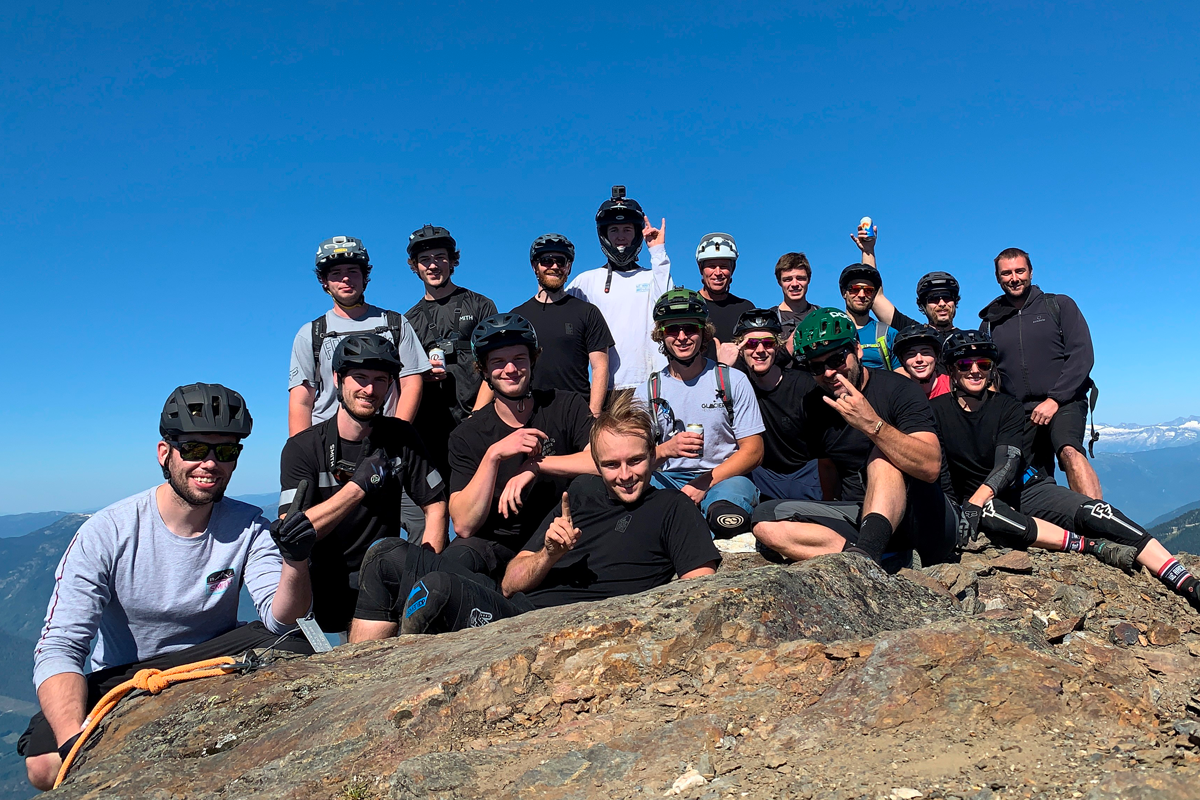 Some of the crew from We Are One Composites  
Since his accident, Adams has made changes to improve his work/life balance. He's prioritized his health and is spending more time with his family.
"I had two big crashes last year. I got a large concussion from the first one and then a month later the spleen happened. I attributed a lot of my injuries to not taking better care of myself.
"The experiences slowed me down a lot and made me step back and reassess what's important in life," he said. 
As a blood recipient, Adams has also decided to step up when he can and donate blood. 
"If you enjoy activities where you have the potential for getting hurt, don't take that for granted," he said. "One time your life could be on the line and rest on the support of strangers who donate blood. Their support was crucial to my well-being and inspired me to give back." 
Donors are essential to meeting the needs of patients in Canada. To learn how you can help and book an appointment, download the GiveBlood app, call 1 888 2 DONATE (1-888-236-6283) or book now at blood.ca.