Moments after her daughter's birth, blood donations saved this mother's life
Michelle Tobin-Forgrave had never met anyone who needed blood transfusions. Then, suddenly, she needed blood herself.
June 15, 2022
We need 100,000 new donors to join Canada's Lifeline this year. You can help by making an appointment to donate blood or plasma. Using the GiveBlood app? Just click "take a selfie" to inspire others on social media. Don't forget to tag @canadaslifeline!
Michelle Tobin-Forgrave had just given birth to her second child at Miramichi Regional Hospital in Miramichi, N.B., when she suddenly started hemorrhaging. It was a record hot day in July 2005, and she and her husband Kevin were cooling off with a popsicle just after the baby's arrival.
"I remember my husband was sitting at the side of the bed, and I was eating my popsicle," says Michelle. "I said to him, 'I just felt something gush.'"
Kevin ran to get a nurse, and the moments afterward are a blur.
"The nurse looked under the bed sheet, and that's pretty much all I remember. From there it's just bits and pieces," Michelle continues.
"The doctor came in and he was saying, 'You need to sign this.' I hardly had the strength, but I took the pen and signed. It was the forms to agree to have blood transfusions."
Michelle was rushed into surgery to stop the bleeding, and she did indeed require blood transfusions.
"I woke up in my room and was receiving blood. I received three units," she says. "I was in the hospital for two days, and the day I left they gave me another blood transfusion."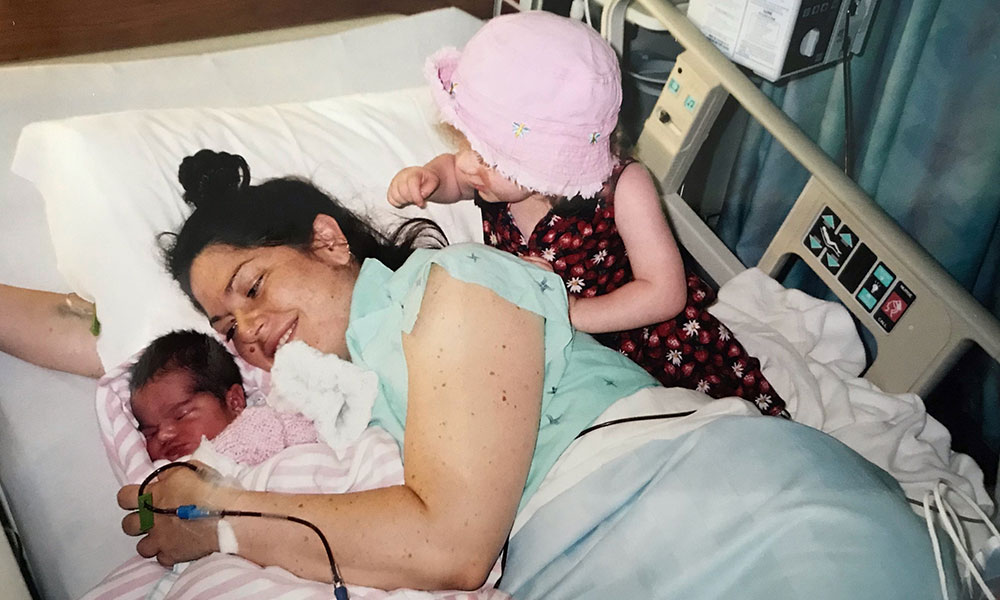 Gratitude to blood donors has only deepened over the years
All these years later, it's unsettling to Michelle to think about what could have happened if not for blood donors. In fact, it's more acutely troubling now than it was in the early days after the emergency.
"I didn't really think much about how bad it was because I was fine," she says. "But my husband has said, 'Michelle, we could have lost you.' And to think about that is really, really scary."
Before the birth of her daughter, Michelle didn't know anyone who had received blood products, though she had met many blood donors, including her grandmother. "I remember a mirror at my grandmother's house. She had lots of little stickers all over the mirror showing how many donations she had made."
"When I was in high school, there were blood donation events in the community. I remember seeing all the students in the donation chairs, and they'd have a treat at the end, but I was terrified of doing it," she says. "But now I know firsthand that you can save somebody's life. I didn't put that together when I was younger." 
Am I eligible to donate blood?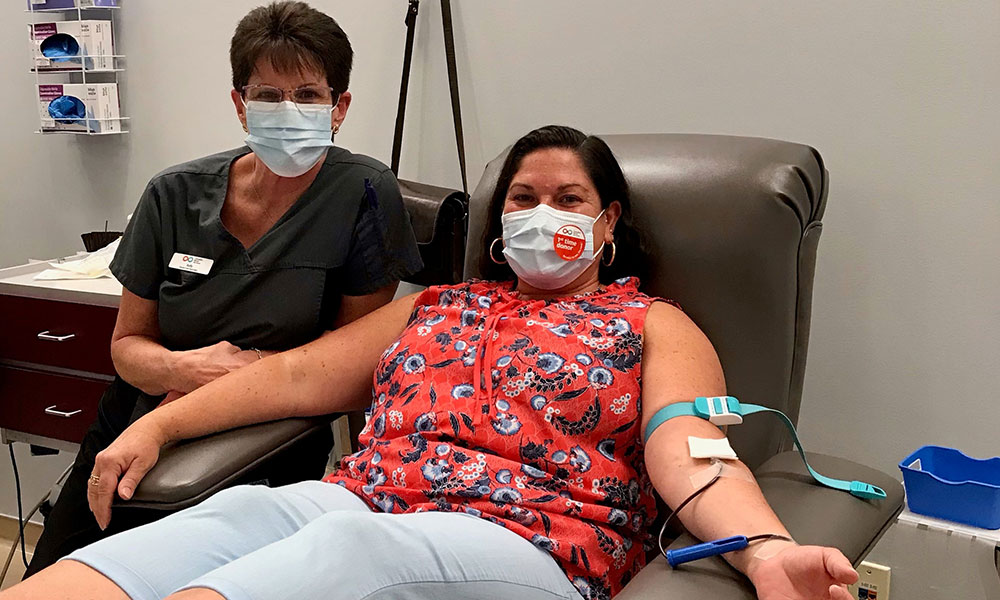 From recipient to first-time blood donor
Michelle says she always meant to "repay the favour" by donating blood herself, but in the chaos of raising children, it slipped her mind. However, after hearing about our need for 100,000 new donors by year's end, Michelle decided to support Canada's Lifeline by booking her first blood donation.
"The donation experience was amazing!" says Michelle. "It felt so good to do something so easy and quick that could potentially save lives. I honestly regret never having donated before, but I sure will be making a habit of donating. My next appointment is booked already!"
Michelle is encouraging family and friends to also book appointments to donate blood. "I went to donate by myself, but my husband will be donating with me next time."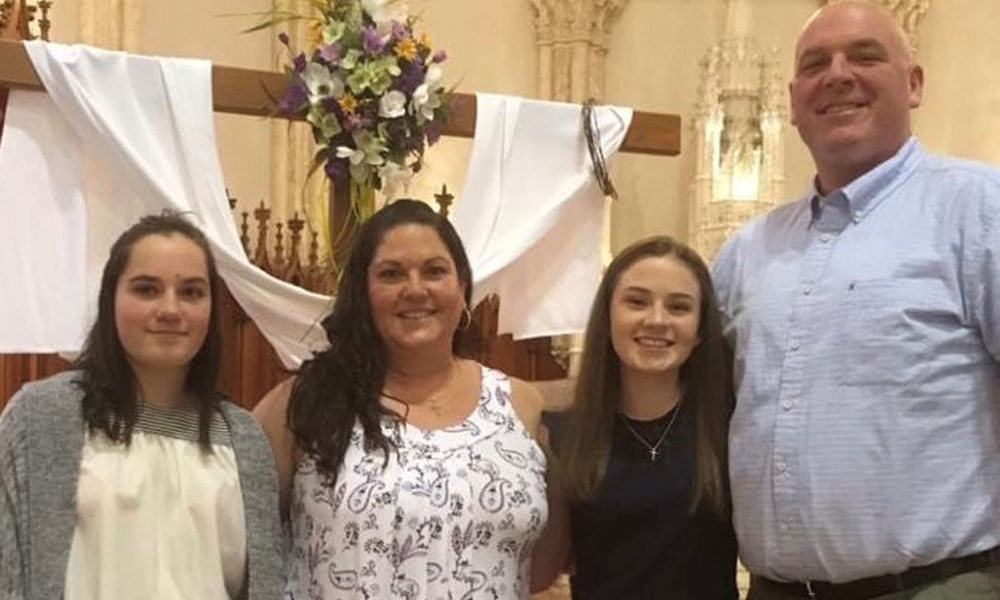 Michelle is so grateful to blood donors for giving her the opportunity to raise her daughters with her husband Kevin and pursue a fulfilling career as an educator. They've also made it possible for her to pay it forward today, by donating blood for other patients.
"I want to say thank you a million times over for their selflessness and generosity," she says. "It saved my life. My husband would have been a single dad raising two babies.
"When I think about it that way, I could cry. Total strangers saved my life. That's huge. They got nothing in return, but they shared a part of themselves."