Honouring Canada's Lifeline, in 2020 and beyond
These acts of kindness moved us deeply. Let them move you this holiday season
December 29, 2020
As the year draws to a close, we're reflecting on the incredible kindness of all those who support patients. We recently shared some of those inspiring stories during an event called Honouring Canada's Lifeline.
In past years, our national Honouring Canada's Lifeline has been a live event. We've brought our award winners and honourees ― outstanding donors, partners, peer recruiters and volunteers ― to Ottawa, Ont. They've had a chance to meet each other, and to receive heartfelt personal thanks from Canadian Blood Services' executives and board members.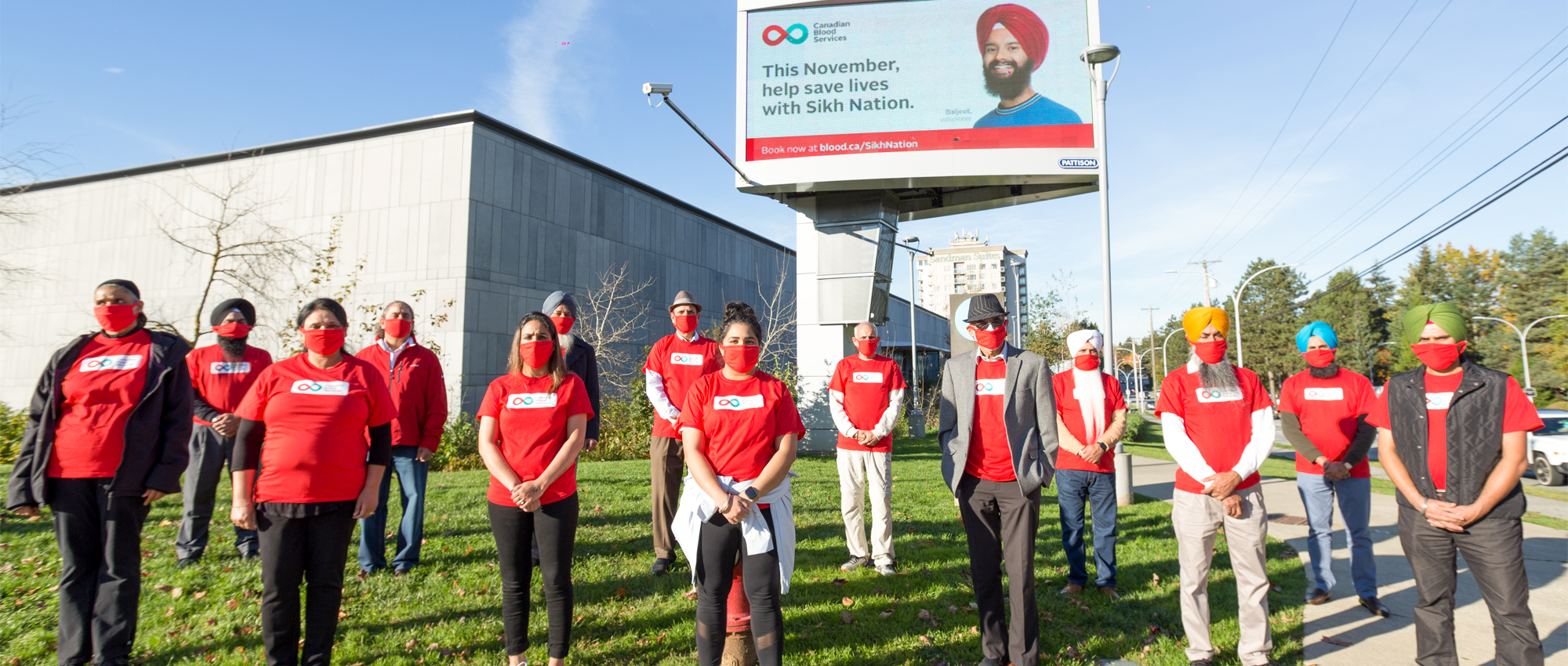 Sikh Nation was this year's honouree in the "national partner" category of Honouring Canada's Lifeline. For more than 20 years, Sikh Nation has partnered with Canadian Blood Services in a series of annual blood donation events across Canada.
Of course the pandemic made that kind of gathering impossible in 2020. So this year we went virtual, with a program hosted by living liver donor Heather Badenoch. Instead of visiting Ottawa, Canadian Blood Services' honourees watched the speeches and entertainment at home. They also helped us make the event a success by sharing their own photos and video messages, and by connecting with us for interviews. We're so grateful to our honourees for sharing their stories with us, so we can share them with you.
We hope you'll take some time this holiday season to read about this year's honourees or watch some special moments from the event. Just follow the links below to go directly to some highlights in the video.
Image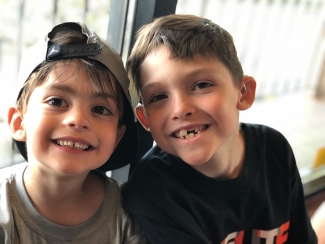 Cameron Bulger, right, with his younger brother Zachariah.
The late Cameron Bulger and his family are the recipients of this year's Schilly Award. Cameron's mother Sharon Bulger told us about her son and his amazing efforts to support patients, even as he battled illness himself.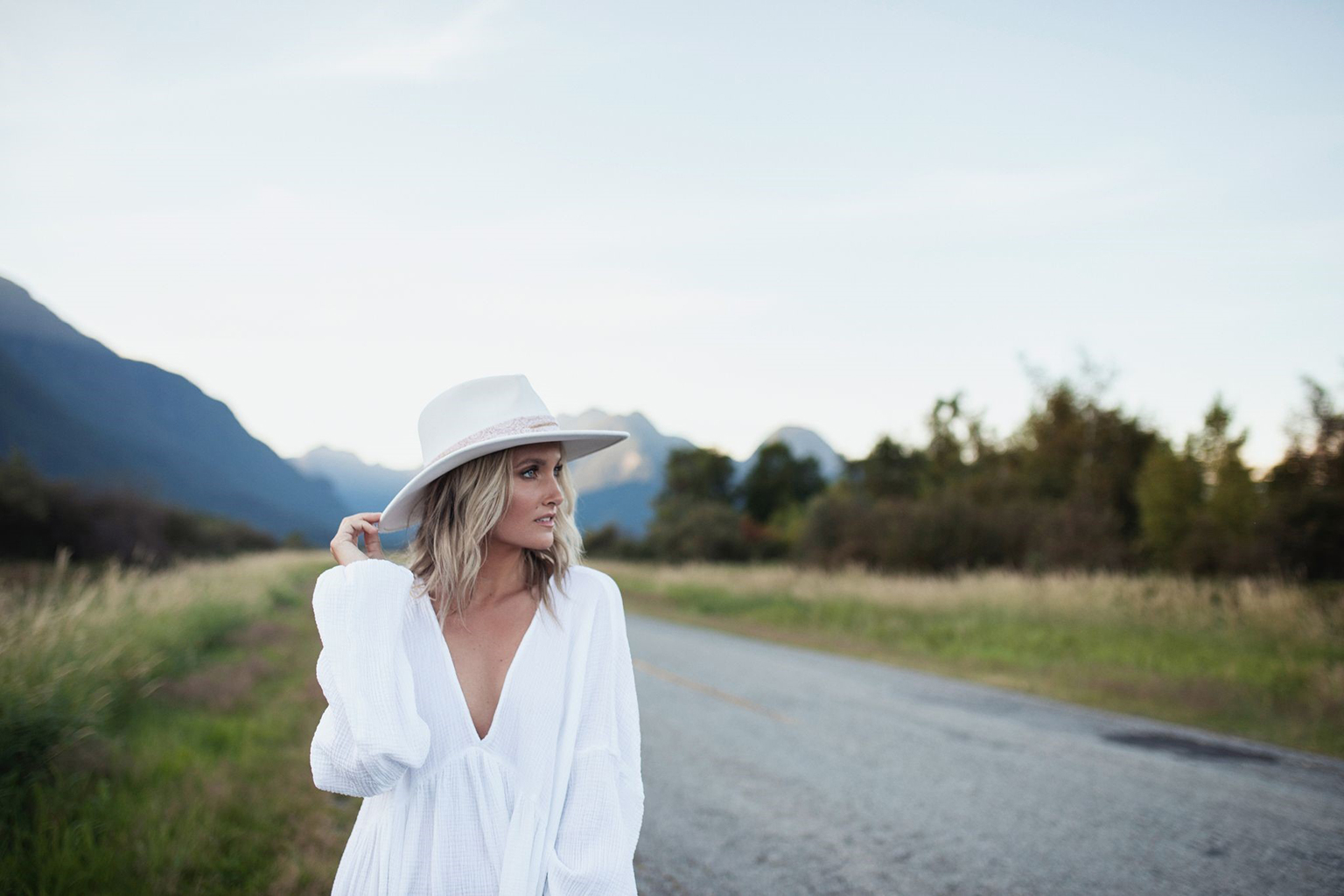 Country singer Kalsey Kulyk dedicated a moving performance of her song Hold My Hand to Cameron Bulger and his family. The event also featured a performance by Donovan Woods.
Image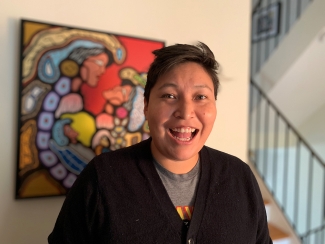 In their own words, honourees who are donors, as well as partners, peer recruiters and volunteers, shared what this year's honour meant to them.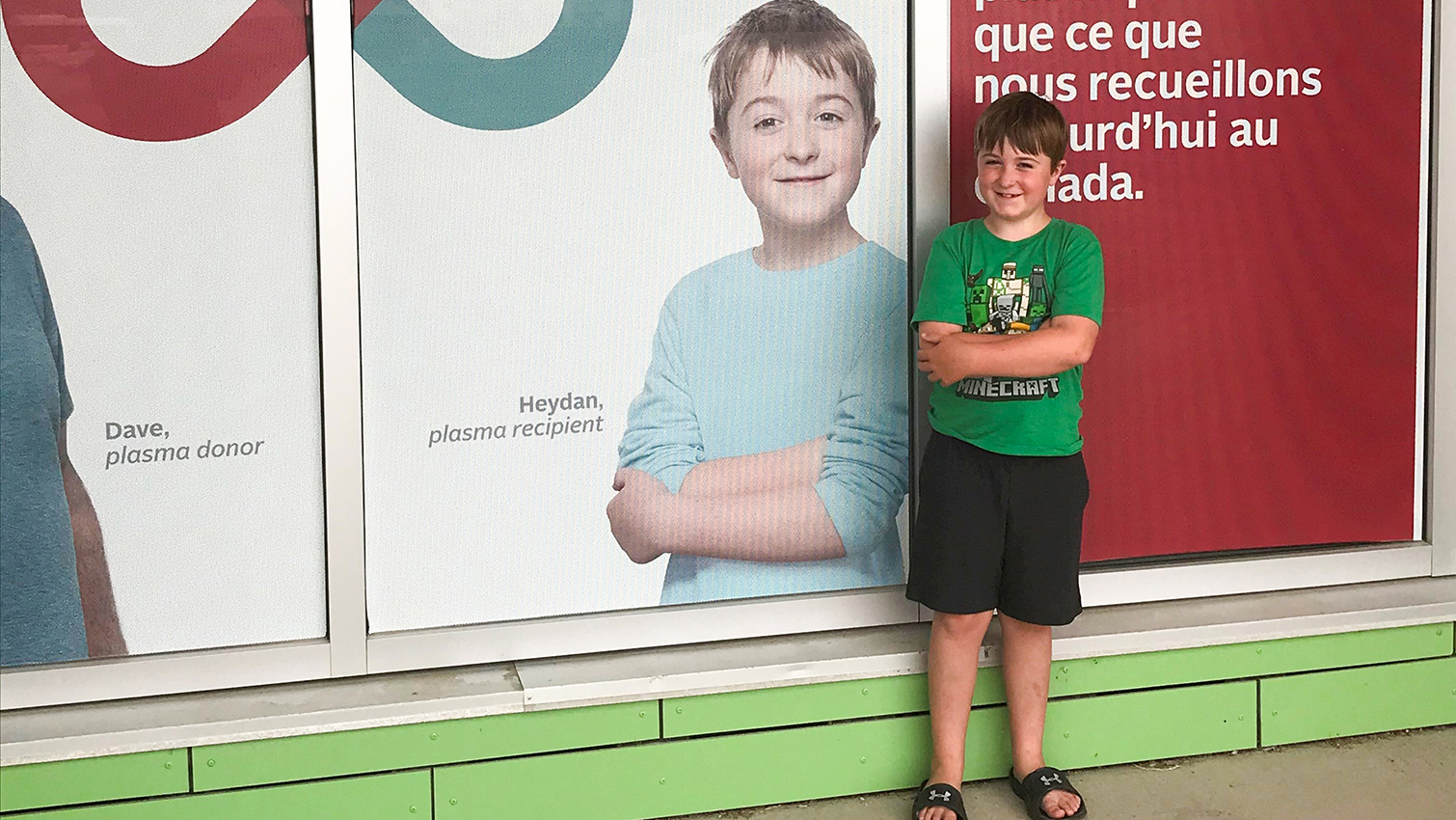 Heydan Morrison and his mother Shannon shared what medication made from donated plasma means for their family.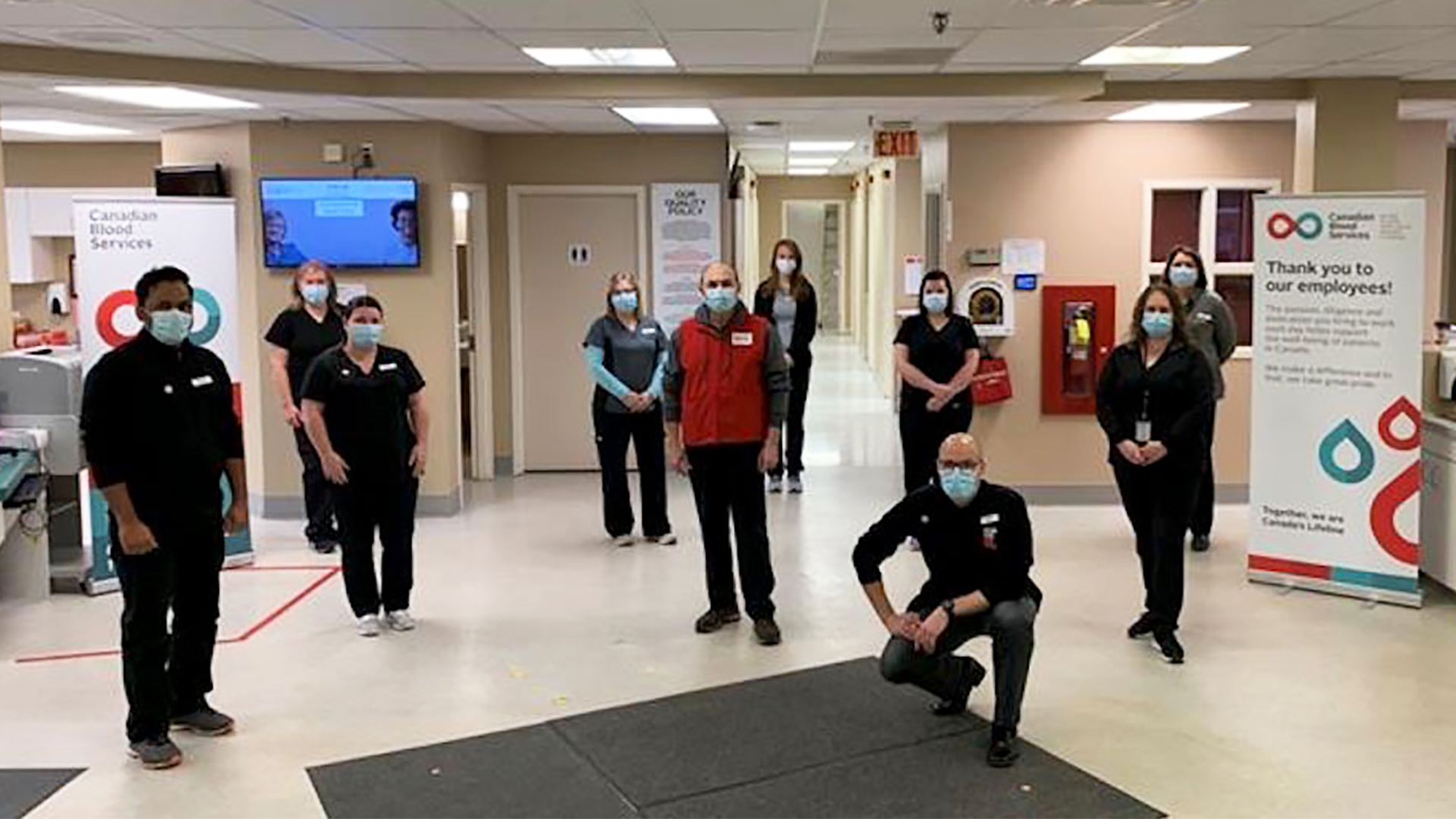 The event also showcased the hard work of Canadian Blood Services' employees, such as the winners of this year's Living our values awards: the team at the donor centre in Charlottetown, and Aaron Barlow, a territory manager in Regina, Sask.
Image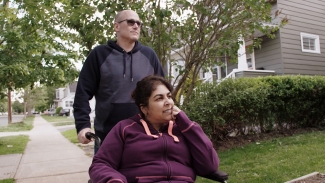 This year marked the first-ever presentation of the Logan Boulet Award. Logan Boulet was a player with the Humboldt Broncos, who became an organ donor after his death in the tragic crash of the team's bus in 2018. His donation inspired more than 100,000 others to register as organ donors.
This inaugural award was presented by Logan's parents, Toby and Bernadine Boulet. It honours Randy Tresidder and his late wife, Dr. Shelly Sarwal, who was the first person in Nova Scotia to undergo medical assistance in dying with the donation of her organs. Randy talked about that journey, and about the couple's decision to share it in the film Her Last Project.
The program concluded with Meaghan Smith's Take Your Love, a song she co-wrote with Shelly for Randy before Shelly's death in 2018.
Congratulations to all of this year's honourees, and thank you for your support of Canada's Lifeline. What you do matters.
There is an immediate need for blood donors this holiday season. Canadian Blood Services has more than 15,000 open appointments to fill across Canada by December 31. To maximize physical distancing measures at collection events, appointments are required to donate. To book an appointment and join Canada's Lifeline, download the GiveBlood app, call 1 888 2 DONATE (1-888-236-6283) or book now at blood.ca.
 If you have recovered from COVID-19, we also urge you to consider donating plasma for national clinical trials. These trials are continuing to evaluate the safety and effectiveness of COVID-19 convalescent plasma as a treatment for patients, even as COVID-19 vaccinations begin.