Her birthday wish was to help others who needed blood
Abigale Latoszek, who has leukemia, is inspiring both blood donations and financial gifts to Canada's Lifeline
September 29, 2021
When Abigale Latoszek learned how blood donors helped save her life, she asked family and friends to donate to Canada's Lifeline for her sixth birthday in June 2020, instead of giving her gifts. A year later, financial donors have continued to fulfill her selfless wish.
Abigale's inspiring story of strength begins in the spring of 2020, when she was diagnosed with acute lymphoblastic leukemia ― a cancer of the blood and bone marrow ― at just five years old. She immediately required two blood transfusions to survive and has since relied on frequent transfusions of blood and platelets to make it through her ongoing cancer treatments.
Her mother, Staci Gale, remembers feeling full of gratitude that blood from anonymous donors was ready and waiting when her family needed it most.
"You never really spend a lot of time thinking about the blood system until it becomes the difference between life and death for someone you love," says Staci, whose family lives in St. John's, N.L. "I often walked around thinking 'that won't happen to us' ― but then it did."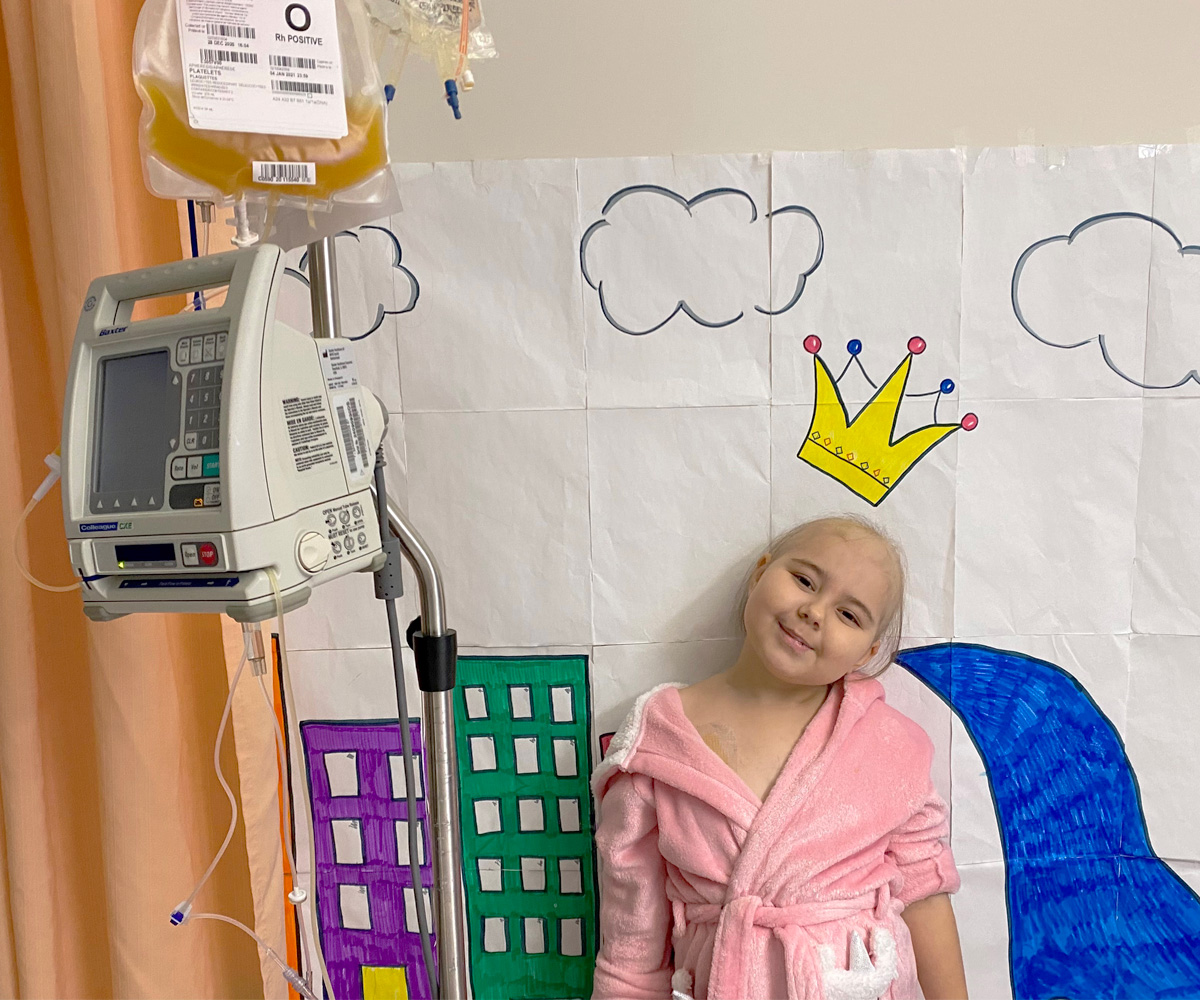 Abigale Latoszek has received several blood and platelet transfusions during ongoing treatment for acute lymphoblastic leukemia.
It takes up to eight blood donors a week to help a person with leukemia who is undergoing regular treatments. That's why Staci started educating her family about the vital importance of donations of all kinds to Canadian Blood Services. It's also why Abigale wanted to use her birthday to spread awareness about the importance of supporting Canada's Lifeline.
"Instead of birthday gifts, she asked friends and family to donate blood or make a financial gift to Canadian Blood Services," says Staci. "Within days I was hearing from both friends and strangers that they had booked their first appointment or donated money for the first time. We were thrilled!"
"Abigale's birthday wish inspired many in our community to make a difference," says Gord Skiffington, territory manager for donor relations and collections in Atlantic Canada. "Whether through her Partners for Life team of blood donors, or by generously donating funds, Abigale and her family shed light on how important giving to Canada's Lifeline truly is."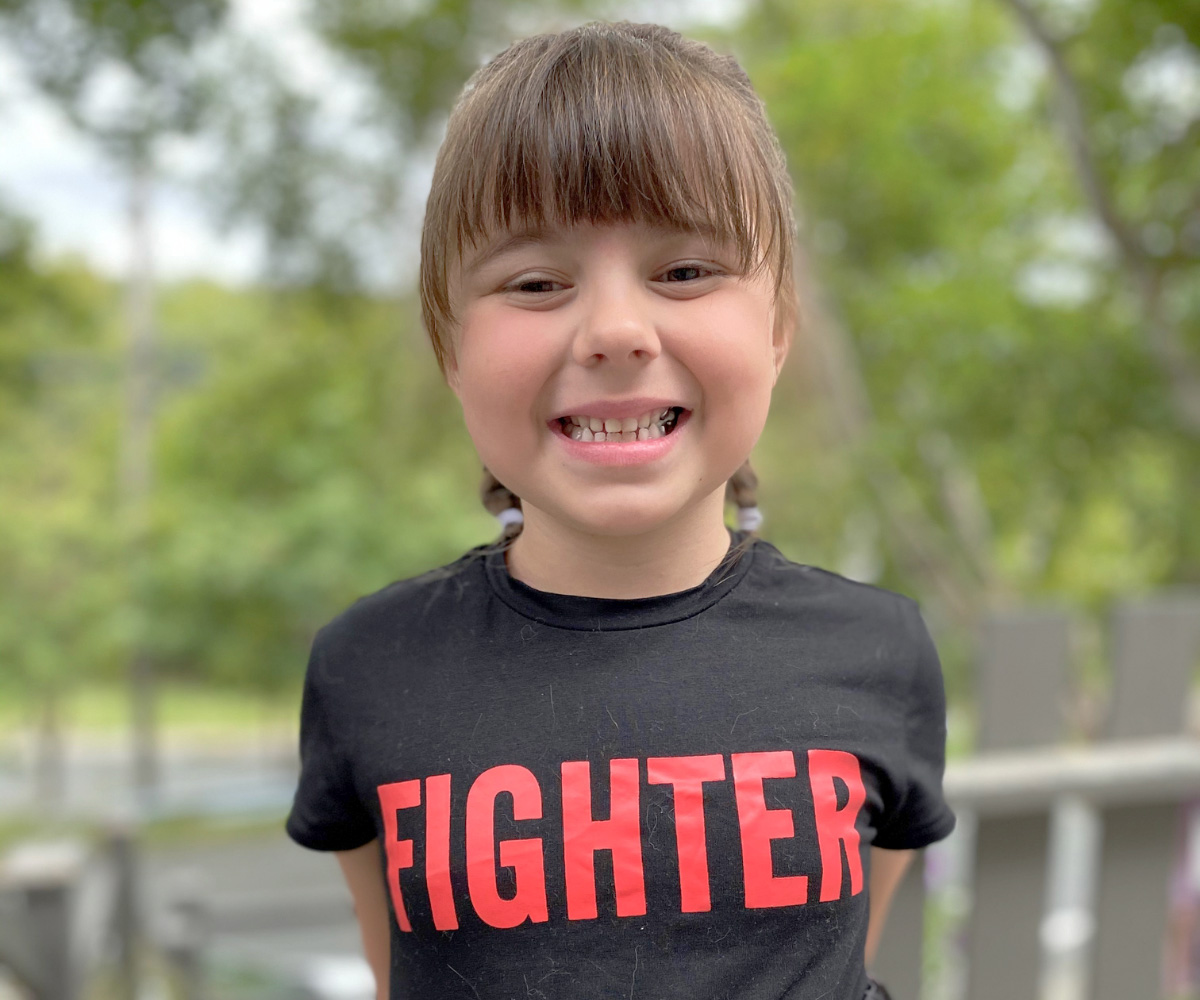 Abigale a few months after her diagnosis. Througout her battle, 'stronger than strong' is a mantra used by family and friends to describe her courage.
Financial gifts continue to flow, with more birthday wishes
A year after her initial birthday wish, Abigale's story moved even more people to give when we shared it with Canadian Blood Services' national community of financial donors. In addition to donating funds in response to Abigale's wish, financial donors took the time to mail birthday cards to Abigale ahead of her seventh birthday in June 2021. They shared words of encouragement and well wishes for her ongoing treatment. They told her how inspired they were by her wish to help others.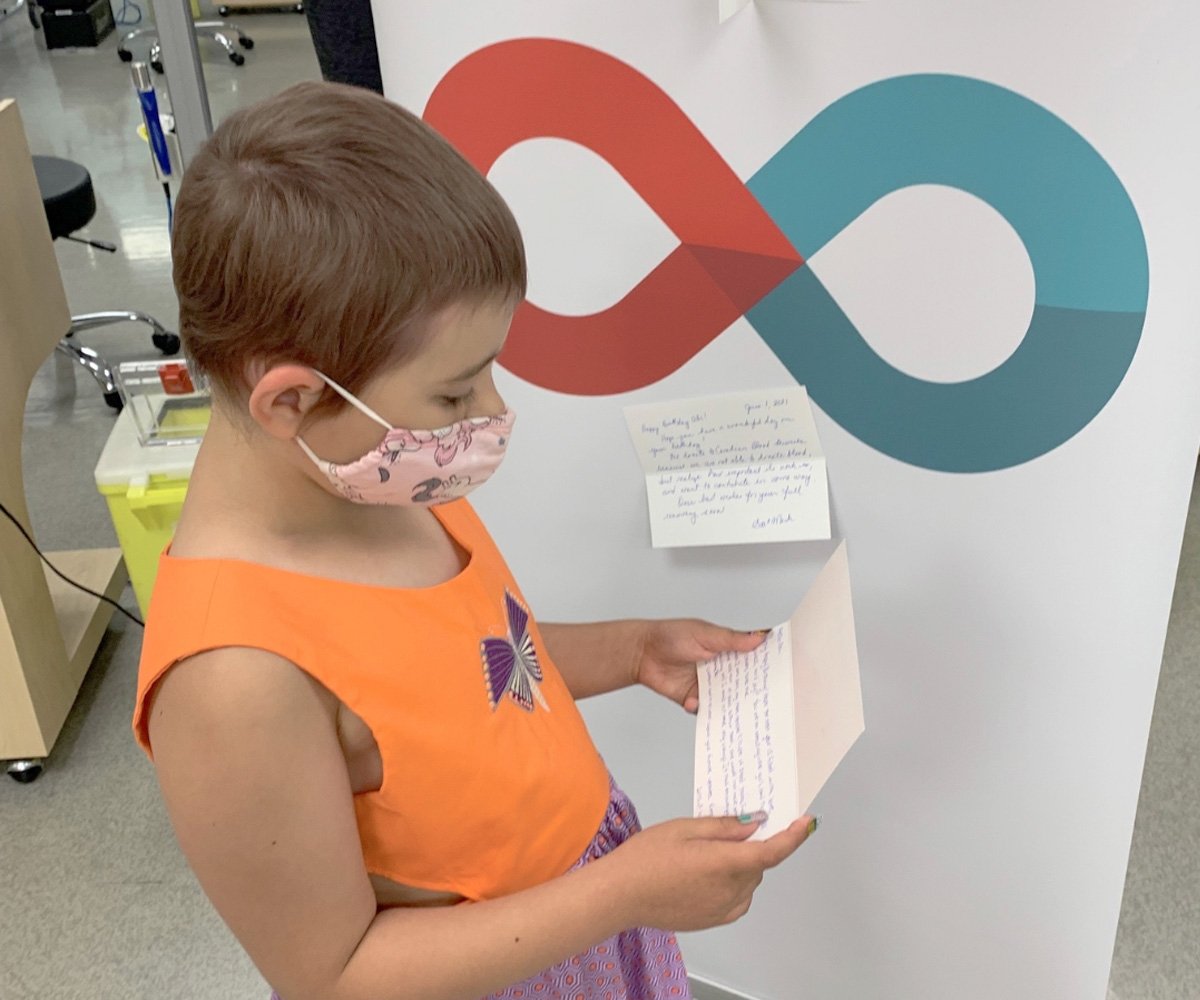 Many financial donors responded to Abigale's wish by sending birthday cards along with their financial gifts to Canadian Blood Services.
How financial gifts help support patients like Abigale
Financial gifts are one of many ways to support Canada's Lifeline and in turn, help patients like Abigale.
"Financial donations can help connect more volunteer blood donors from across Canada to the patients who rely on blood and blood products, like Abigale," says Margaret Miedema, director of philanthropy at Canadian Blood Services. Financial gifts help strengthen donor recruitment programs and initiatives and help ensure that lifesaving donations are being used to save and improve as many lives as possible.
How financial donations can help make a difference for patients
Receiving birthday cards from financial donors meant a great deal to Abigale, who carefully opened them one by one with her family. Staci says the cards brought hope, brightness and a sense of pride to the whole family on her seventh birthday. They're thrilled by the way donors have given hope to families across Canada, even as they made a young girl's birthday wish come true.
Celebrating a milestone or birthday by inviting others to give to Canada's Lifeline can make a difference to patients across Canada. You can easily set up a fundraising page in honour or in celebration of someone special at give.blood.ca/DIY. You can also join an existing Partners for Life team of donors at blood.ca/PFL, or learn more about becoming a partner.