Financial and blood donations made young cancer patient "feel special at a very scary time"
Abby is seven years old and for the next 18 months, she'll receive treatment for precursor B lymphoblastic lymphoma, a type of cancer. 
September 25, 2019
Abby is seven, and has been diagnosed with precursor B lymphoblastic lymphoma. For me, the toughest part has been watching the pain and discomfort my little girl has put up with.

 

Image

The fatigue, the nausea and losing her beautiful long hair to chemo. Those endless needles she has suffered through. Needles to the chest. Needles to her lower back going into her spine. As a parent, I learned how badly I want to put myself in her place and save her from that pain.

I'm so grateful to you because one of the most important parts of Abby's treatment has been the blood transfusions that keep her alive. You see, her chemotherapy destroys good cells in her body too—red and white blood cells and platelets. Those cells have to be replaced often.

Everyone who supports Canadian Blood Services with a financial donation helps make blood transfusions like hers possible.

- Abby's dad, Drew 
While Abby's chemo treatments ravage her blood counts, blood transfusions have become a lifesaving part of her days. She's probably had at least 25 transfusions by now.
Financial donors are a vital part of Abby's story—and part of the stories of thousands of Canadians who will need blood transfusions this year—because every gift made to Canadian Blood Services saves lives.
Image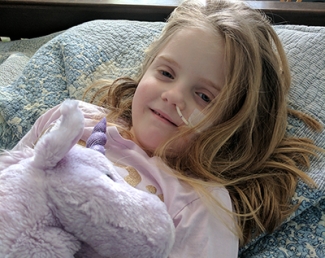 Financial donors help us recruit more blood donors and streamline the blood donation process. Our donors help us create more resources for patients, and that means more blood, platelets, plasma, and stem cells for lifesaving transfusions and transplants. They also make it possible for us to invest in world-class research and innovation in transplantation and transfusion medicine.
"Canadian Blood Services has been a lifeline to us," Drew shares. "So many people came out to donate blood in Abby's name when her treatment began. And so many people have made financial gifts in honour of Abby. It made her feel special at a very scary time in her life."
One of the most important parts of Abby's treatment has been her lifesaving blood transfusions. Financial donors help too, and mean the world to Drew, Abby and families just like theirs across Canada.