Image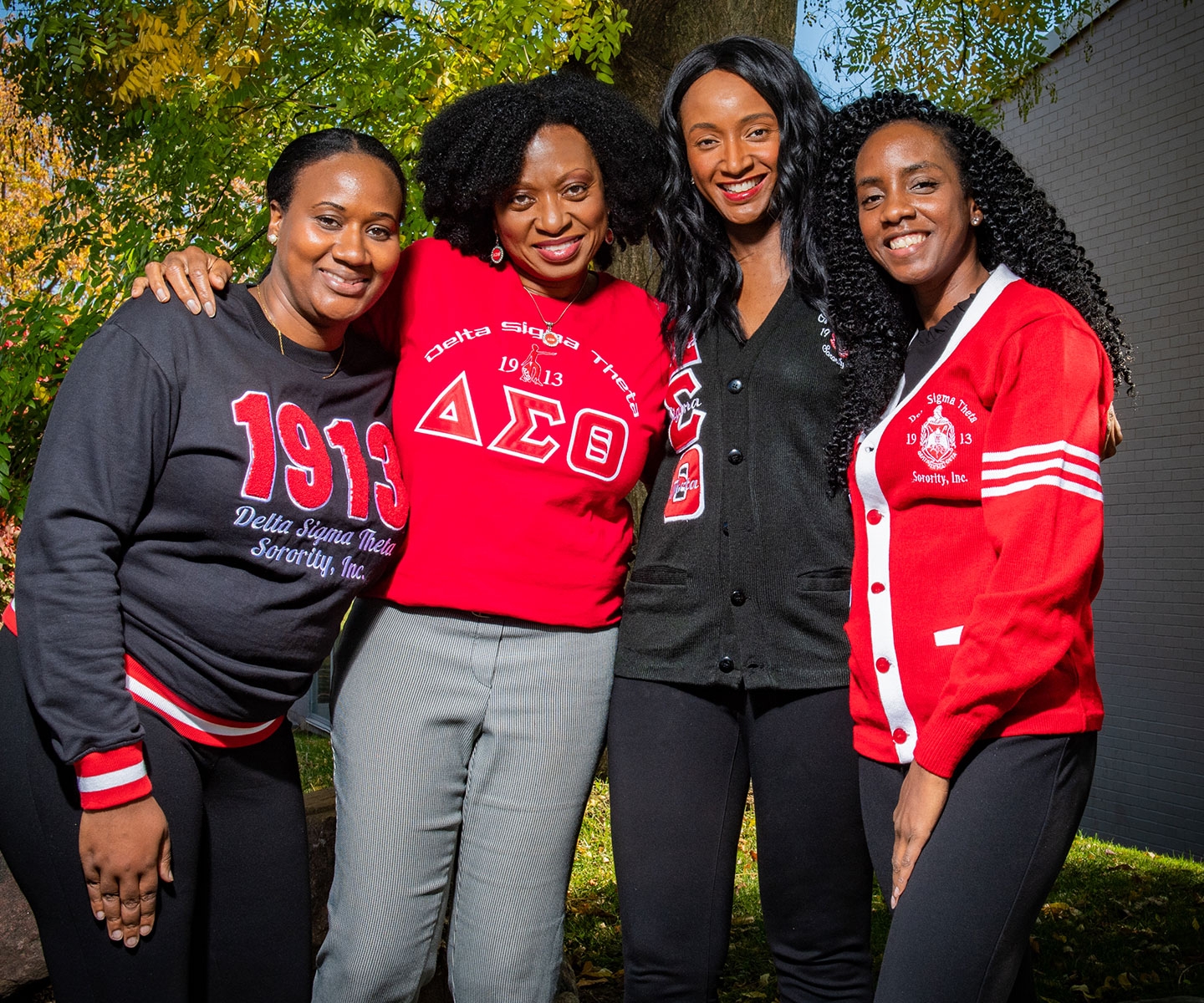 Their efforts can make all the difference for those with sickle cell disease
Like so many supporters of Canada's Lifeline, Janelle McCarthy is inspired by a patient — in her case, a close friend with sickle cell disease. 
"A 'sickle cell warrior,' we like to call her," says Janelle, president of the Toronto chapter of Delta Sigma Theta Sorority, Inc. "She frequently requires blood transfusions. Seeing what she goes through on a daily basis has always inspired me to donate blood." 
Blood transfusions are an essential treatment for many patients with sickle cell disease. This life-threatening hereditary disorder is also more common in Black and other racialized people — another reason Janelle and her sorority proudly encourage blood donation.  
We first shared the story of Delta Sigma Theta's efforts in early 2022, and we're now pleased to highlight this committed group in a portrait  by celebrity photographer George Pimentel. It inaugurates Give 3 in 2023, our call to people across Canada to make three different kinds of contributions to Canadian Blood Services to support patients. 
Your contributions could make all the difference to people in your own community. Did you know that many patients, including those with sickle cell disease, require blood that is very carefully matched with their own? And that the best match is likely to come from a donor of similar ancestry? Diverse donors are essential to meeting the needs of diverse patients. 
You can begin your challenge today by booking an appointment to donate blood or plasma. Or consider joining the stem cell registry, where diverse donors are also essential to saving lives.  
You could even start by following us on Twitter, Facebook, Instagram, LinkedIn and TikTok. Share stories like this one with friends and family, or tag @canadaslifeline in posts about your own #3in2023 journey. Together, we are Canada's Lifeline.