'Donors saved my son and gave me precious moments with my father'
Windsor territory manager Marisa Gatfield's personal connections to Canada's Lifeline motivate her every day to ensure others receive the care her family has received
December 16, 2020
Marisa Gatfield is forever grateful to the many generous donors who not only saved her son 24 years ago but also allowed her to spend precious moments with her father before he passed away in July 2020.
Her father was rushed into emergency surgery with severe trauma after losing his footing on a flight of stairs. He received 12 units of red blood cells, four units of plasma, two units of platelets and one of fibrinogen, a product made from plasma to help with blood clotting.
"It really helped him fight," says Marisa. "Unfortunately, the injuries were too severe for him to overcome, but it allowed our family to have the opportunity to be by his side and to spend more precious time with him. I can't thank donors enough for their generous gifts, for helping my dad fight and for letting us be there for him."
Am I eligible to donate blood?
Her father, Carmine De Luca, was a healthy, active 78-year-old who walked seven kilometres each day. "He always had such a great, positive attitude," says Marisa, who's worked at Canadian Blood Services for 16 years. "It really helps me when I speak about it. I try to think of positive things, like that he had a beautiful day with family.
"Accidents happen. Anyone at any time, whether it be a family member, friend or perhaps even themselves, may need blood or a blood product. A lot of people may not realize there are also pharmaceutical products made from human blood. Hopefully my story will encourage others to become a donor."
Marisa is the territory manager in Windsor, Ont. and a devoted ambassador for Canadian Blood Services. Her role involves building community partnerships and engaging teams to donate and raise awareness about the need for blood and other products.
"It really gives you a pulse of what's going on in a particular community," she says. "I love what we do. I believe in what we do. Every day, what we do matters — we save lives. I don't think there's many jobs out there that offer that wonderful feeling that you get at the end of the day knowing that you've made a difference in someone's life."
More than two decades ago, that life was Oliver's, Marisa's son.
Donors saved Oliver when he required plasma to treat Kawasaki disease, a rare illness that causes inflamed blood vessels and is one of the leading causes of heart disease in children. Children under age five and those of Asian descent are at higher risk of developing Kawasaki disease, although research has not yet found an exact cause.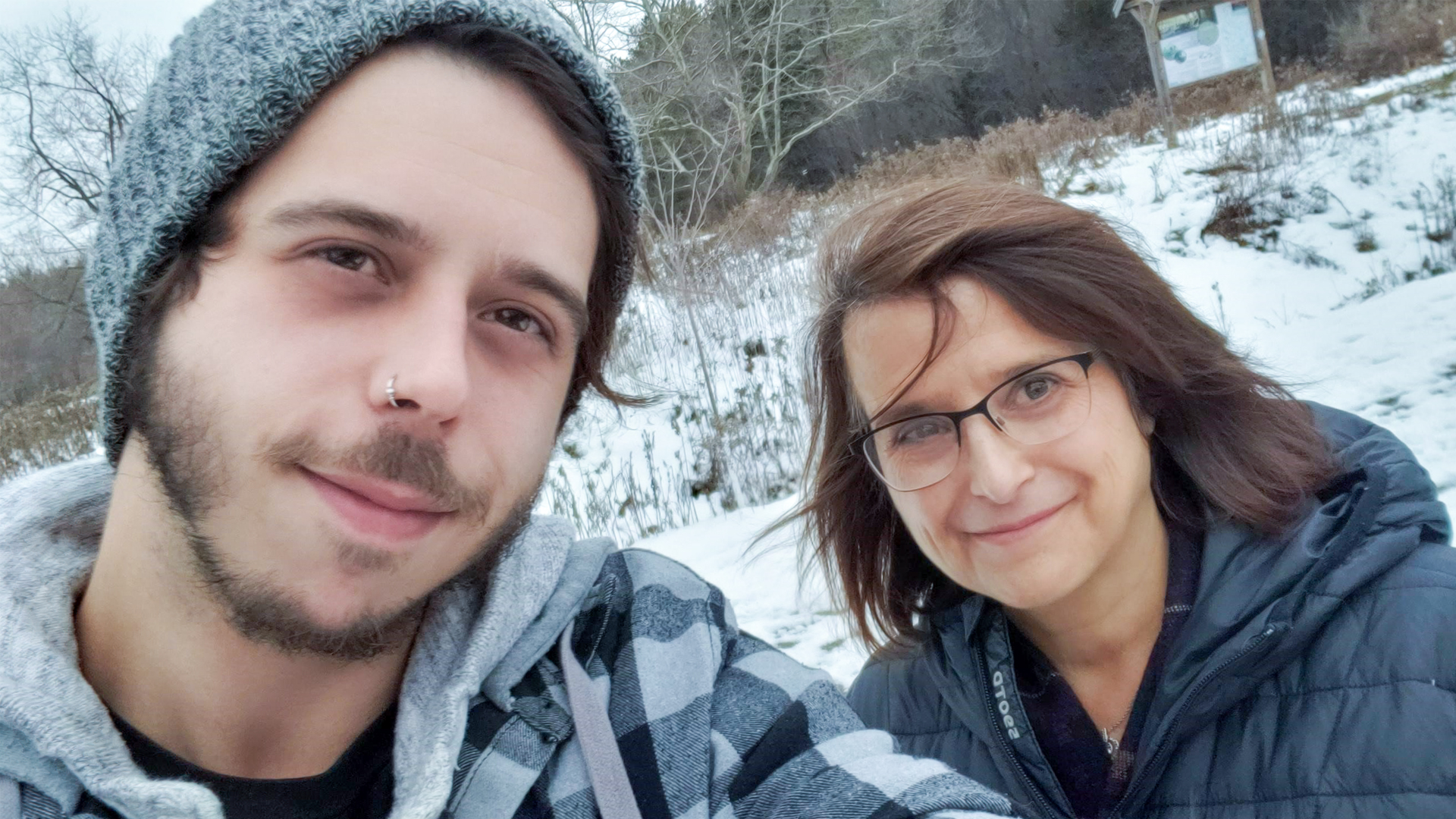 Marisa Gatfield and her son, Oliver.
"At the time, my son was just under the age of four, and he was a happy active boy. One day he was just a bit off," says Marisa.
He began to develop various symptoms; red blotches on his face, enlarged taste buds and veins in the whites of his eyes and a high fever. A trip to the hospital, followed by a visit with his pediatrician, led to his diagnosis. Marisa and Oliver were sent to a specialist at London Health Science Centre and admitted for 10 days.
"It was the scariest time in my life. I don't even know how to quite describe it. Your world is changed because it's a traumatic experience and it's happening to someone you love," she says.
"He's now a beautiful 28-year-old who is living a happy life. But that would not have been possible without the donations of all these wonderful people who came together and donated their plasma to help save his life," says Marisa. "I'm forever indebted to the generosity of the anonymous donors who donated blood and plasma to make this product available."
Am I eligible to donate plasma?
All the ways to give
Donating is a meaningful way to connect with your community this holiday season. Canada requires a steady supply of blood products, especially over the holidays and into the new year. When you donate to Canadian Blood Services, you are providing a lifesaving gift to patients in need.
And you are needed now more than ever. Canadian Blood Services continues to provide essential products and services for patients throughout the pandemic and donation events are a safe way for donors to come together while staying apart.
If you're unable to donate, there are other ways you can help that are equally as vital. You can join the national stem cell registry, register to become an organ and tissue donor or make a one-time or recurring financial donation. You are part of Canada's Lifeline, whichever way you choose to give. 
For Marisa, her personal connections to Canada's Lifeline motivate her every day to be the connection between the sincere generosity of donors and the heartfelt appreciation of recipients.
"Without people giving of themselves, whether it be blood, plasma, stem cells or organs and tissues, we wouldn't be able to do the work that we do to help someone wake up to a healthier tomorrow."