Donation left in will continues a career legacy
The late Janet LaForest's legacy gift will support Assignment Saving Lives, and the next generation of blood donors
October 20, 2021
The late Janet LaForest, a former employee of Canadian Blood Services, was passionate about engaging with and recruiting new blood donors throughout her life. A legacy financial gift left to Canadian Blood Services in her will ensures that her passion lives on.
The financial donation, from the Estate of Janet LaForest, will support a bursary program in Janet's home province of Manitoba. The Assignment Saving Lives bursary program invites students heading into post-secondary studies to help recruit the next generation of Canada's Lifeline donors, something Janet cared deeply about before she passed away from brain cancer in December 2020.
Janet's advocacy for blood donation began in 1978, right after high school, when she got her first job as a clinic assistant in what would become a 40-year career with Canada's blood system.
In her early days, Janet helped run mobile blood clinics across Manitoba and northern Ontario. She often traveled long distances by plane or Hercules helicopter to spread awareness and collect blood donations in rural and remote communities.

Janet in her early days as a clinic assistant, supporting mobile blood donation clinics in rural and remote communities.
"From those early days, and even as her career evolved, Janet was always encouraging people to donate blood. It became a family value and routine for all of us," recalls Susan Blixhavn, Janet's sister.
Learn more about remembering or celebrating a loved one by donating financially.
Janet assisted in the field for 12 years before working her way up to supply chain resource supervisor for Manitoba, Saskatchewan and Alberta, before she retired from Canadian Blood Services in 2018. Over her career, she witnessed many changes to the donation process. From the manual, low-tech collection she used to oversee in mobile clinics in the eighties, to the almost full automation in permanent donor centres that we see today. Even though the career of her late husband could have allowed her to travel across the province, Janet instead chose to focus on higher education that allowed her to have even more of an impact in Canada's blood system. Her loyalty to the cause was grounded in her strong belief in the importance of donating blood and blood products.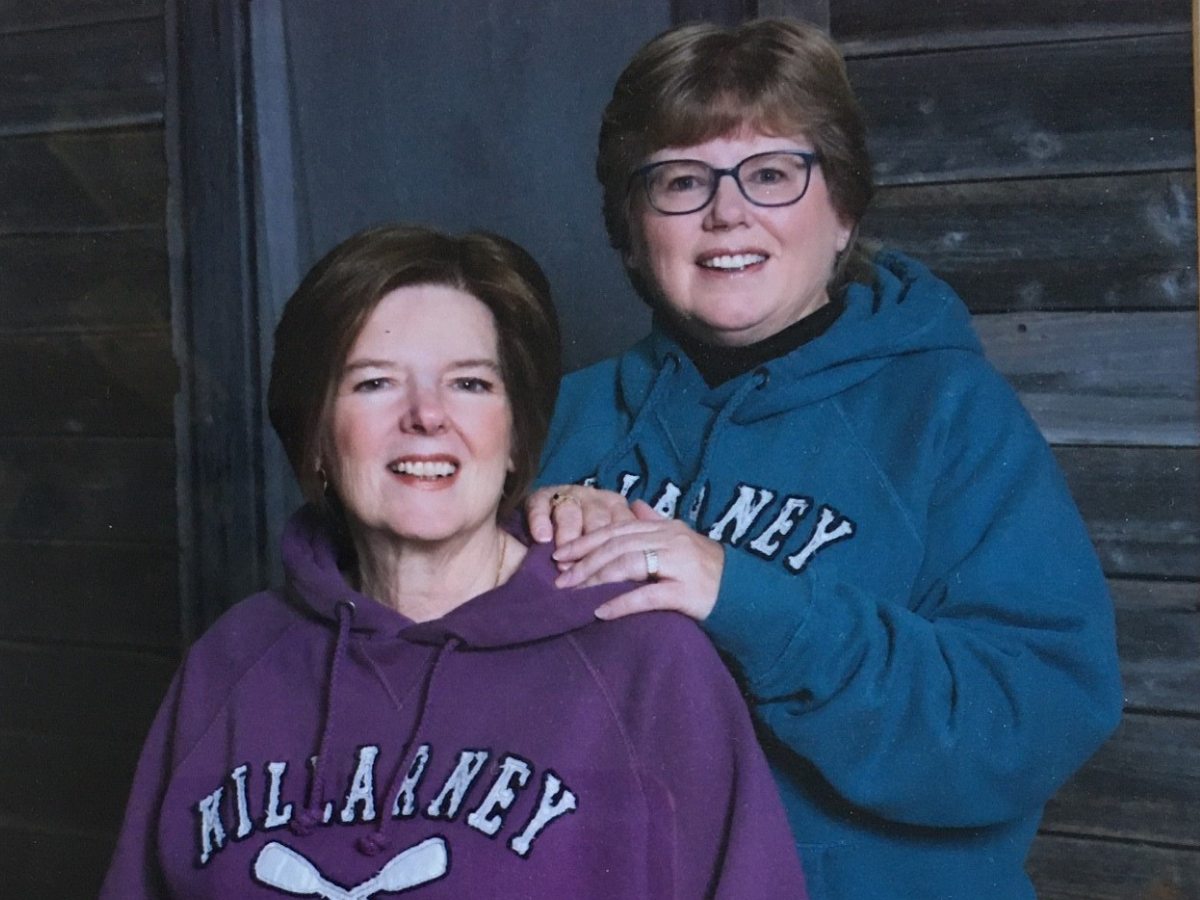 Janet's sister, Susan (pictured on the right), was a retired nurse and helped care for Janet when she was undergoing cancer treatment and later in palliative care.
"Our family experienced the emergency need for blood when our mother was ill, which made our appreciation for blood donors that much more profound," says Susan. "Sharing an appreciation with donors of all kinds and building a sense of community around that is something Janet would want to be remembered for."
A legacy that connects to the donors of tomorrow
Continuing to build a community of Canada's Lifeline donors is a goal for Jennifer Dereichuk, associate director of donor relations for Alberta, Saskatchewan and Manitoba. She oversees the Assignment Saving Lives bursary program that financial donations, including Janet's legacy gift, is helping to make possible.
Every student in the program who recruits 15 or more whole blood, platelet or plasma donors over the summer, is entered into a draw to win a bursary that supports their post-secondary education costs.
How financial donors can make a difference for patients
The program, which has the potential to welcome hundreds of first-time donors to Canada's Lifeline and fill thousands of open appointments each year, grew to have great success in the time that Janet worked at Canadian Blood Services.
"I was incredibly touched when I learned that Janet had left a gift in her will that will now help fund this program," says Jennifer. "I had the privilege of working with Janet on other efforts to engage donors and I'm honored to help fulfil her wish to keep that work going."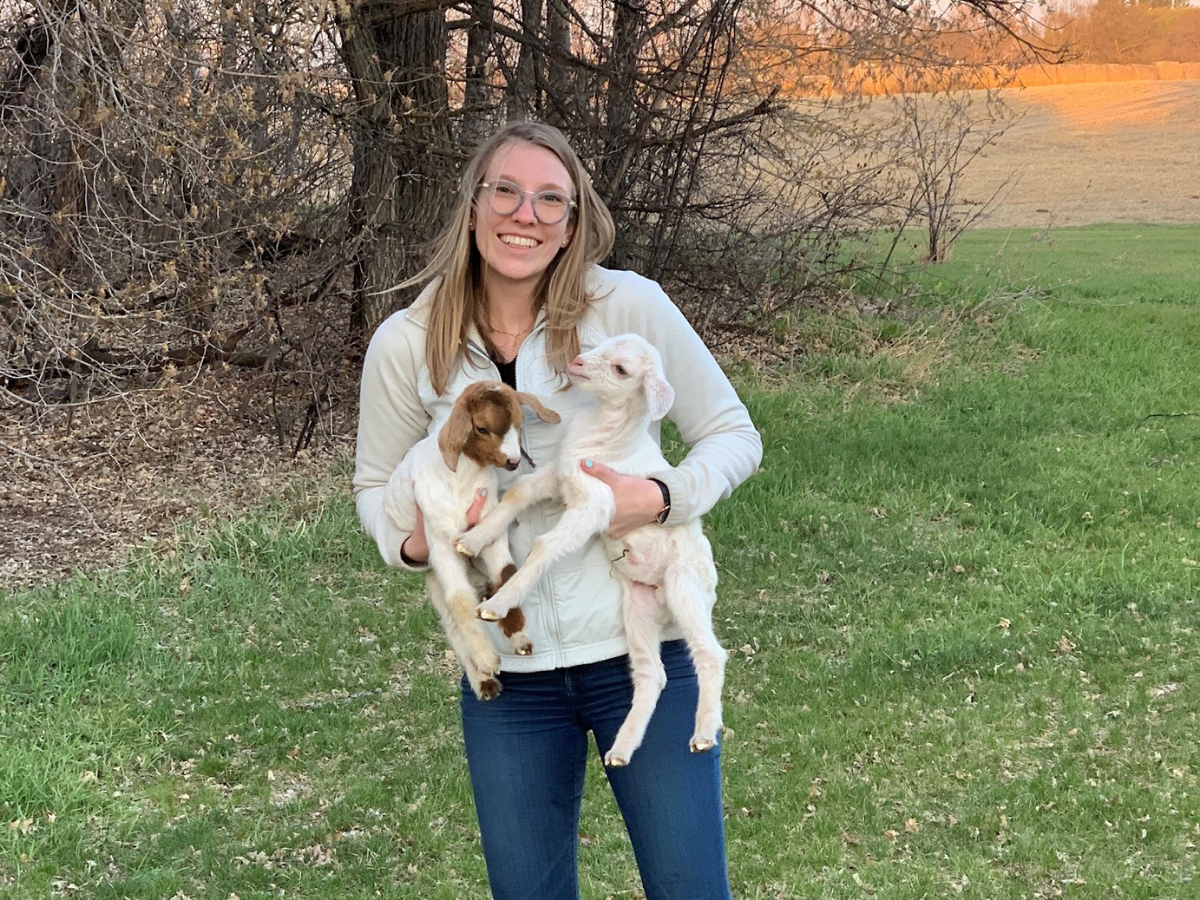 Amy Irvine from Winnipeg, Man. was one of three post-secondary students who received a bursary from Assignment Saving Lives in 2021. She says that some of the blood donors she recruited still donate regularly.
When someone chooses to leave a financial gift in their will to Canadian Blood Services, it allows their legacy and the work they care about to endure. It's also one more way to make helping Canadian patients part of one's life story, while still supporting loved ones.
Read more about leaving a legacy gift to Canadian patients
Legacy gifts, like all financial donations to Canadian Blood Services, can be directed to support programs and services that align with someone's unique goals or values. The Assignment Saving Lives bursary program, for example, is made possible thanks to financial donations like Janet's. Whether someone's passionate about recruiting the next generation of blood, plasma, stem cell or organ and tissue donors, or they want to help fuel research and innovation, a financial donation in one's will helps that passion live on.
"I was so fortunate to work closely with Janet and she left a meaningful impression on many people over her 40 years of working in the blood system," says Tracy Smith, director, donor relations and collections in the prairies. "and it comes as no surprise that she thought of giving back to Canadian Blood Services in this way."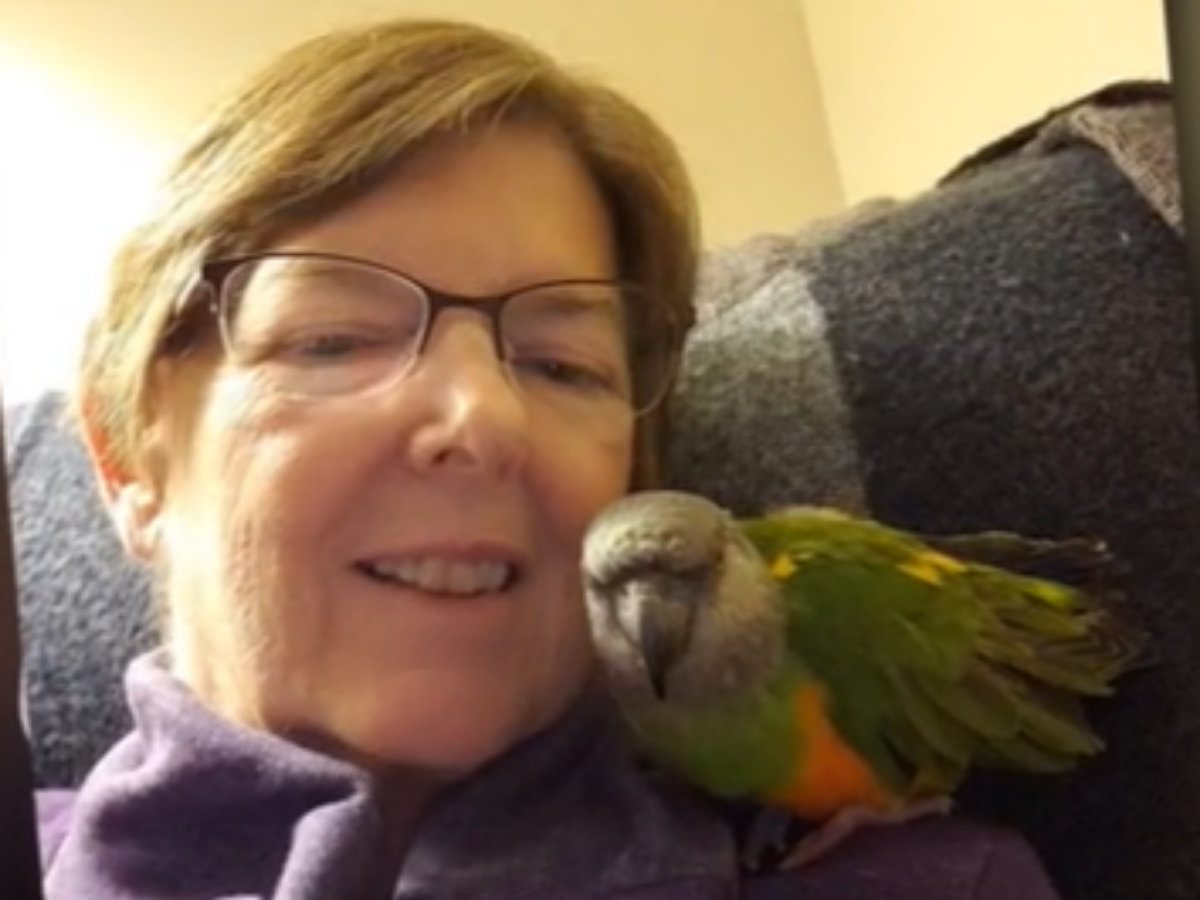 Janet had a love for nature and animals. She had many beloved pets during her life.
Janet's sister Susan, who is a retired nurse, helped care for Janet during her cancer treatment, and later in her days in palliative care. She recalls how much Janet loved being able to spend time with animals, to watch the birds and wildlife — and how much strength she got just from being in nature.
Canadian Blood Services was one of nine charities Janet left a legacy gift to, with others being closely linked to some of her other passions, like animals, shelters and rescues.
"Janet accepted her death but still being able to give back was very important to her," says Susan. "She had so much empathy for others, and I know her last gifts are a testament to that."
Legacy giving through a financial gift in your will is one more way to make helping your fellow Canadians be part of your life story. There are several options for leaving a financial donation to Canadian Blood Services in your will and many ways to direct your gift to support lifesaving work that aligns with your unique goals and values. Every dollar contributed can help make a difference in somebody's life. To learn more, visit give.blood.ca/legacy.