Image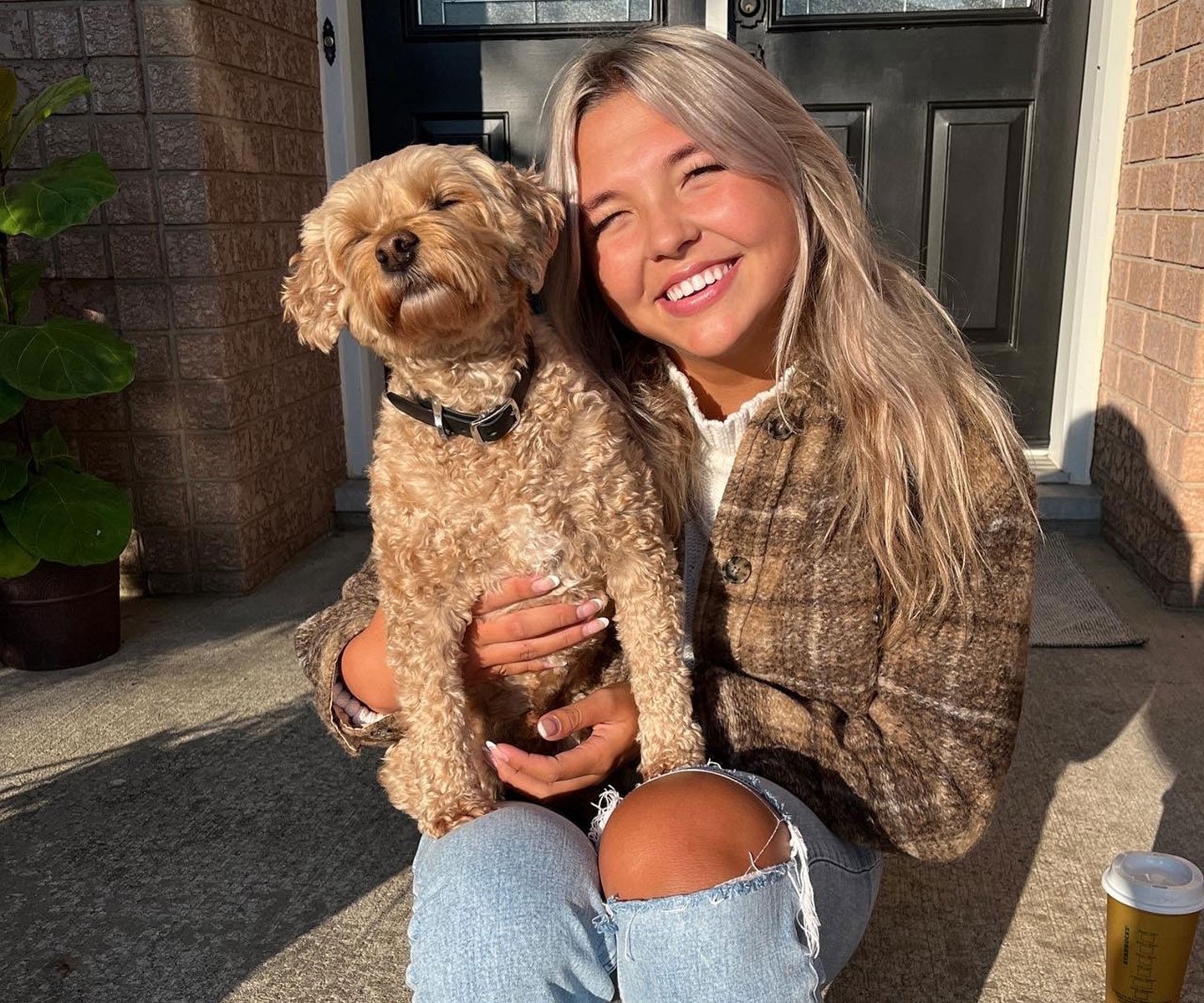 Childhood cancer survivor Lara Turner aspires to a career helping children with life-threatening illness
When Lara Turner was diagnosed with osteosarcoma, the same cancer that took the life of Terry Fox, blood donors helped her beat it — and in turn, helped deliver the incredible life she now enjoys.  
Now five years cancer-free, Lara is not only back to exercising, journalling and walking her dogs, but also studying psychology. 
"I want to do something that's focused on helping children who have a life-threatening illness," explains Lara, who lives in Guelph, Ont. "I've recently started mentoring a young teen who was just diagnosed with osteosarcoma. I am hoping to support her as she walks the same path I did." 
Blood donors' small gestures make a big impact 
Lara's own difficult path began in 2016, when she was just 14 years old, with some mysterious pain in her right leg. Doctors didn't initially see cause for concern. But after new swelling and discomfort prompted a trip to the emergency room, a bone scan followed by a biopsy revealed bone cancer. 
For about eight months starting that fall, Lara endured intense chemotherapy four days a week. She also went through a 15-hour surgery to save her leg. Blood donors helped her through it all with a total of six transfusions of red blood cells and four transfusions of platelets, another blood component. 
"It was a tough moment when Lara needed her first blood transfusion," recalls Michelle Turner, Lara's mom. "Never as a parent did I think someone else's blood would be put into my child's body to help her survive." 
The transfusions were crucial for Lara's quality of life as well, as they helped bring her blood cell counts into a safe range after some of her chemo treatments. That meant she could leave the hospital for the comforts of home, family and her beloved dog. 
Lara won't ever meet those blood donors. But if she could, she'd love to ask what moved them to help a stranger. 
"If they didn't have a why, I'd tell them how grateful I am for the small price they paid for a big impact," she says.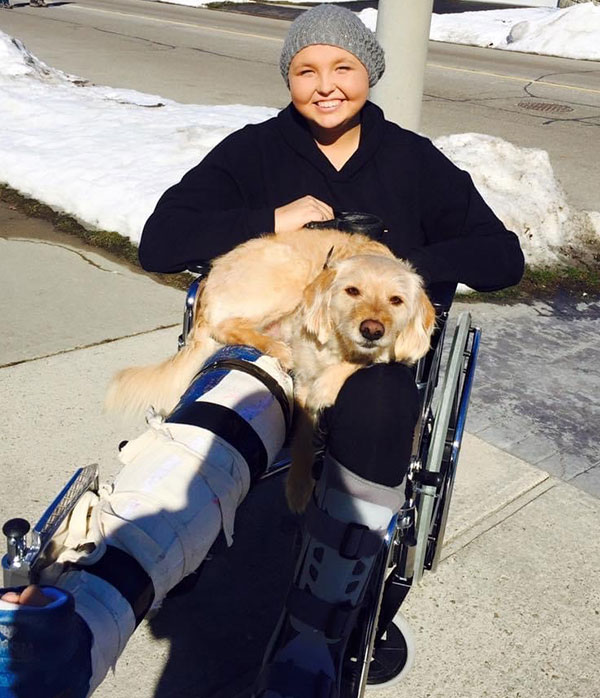 Because blood donors helped Lara, she helps others
Lara's experience of illness has given her a new empathy for the struggles of others, along with enormous gratitude and respect for all those who helped her in her own journey.
"I am so grateful for the mindset change that came from all this," says Lara. "I knew I had to do as much as possible to help others because you never know what can happen."
In addition to planning a career in a helping profession, she tells her story to inspire and educate. It started in local elementary schools, with presentations to kick off the Terry Fox Run. Lara was diagnosed with the same cancer as Terry Fox just days before her own school was scheduled to participate in the annual run in 2016. In 2017, she marked the event with a presentation to students at Western University.
Memories of her own holiday season in hospital also moved Lara to start a toy drive for a pediatric unit in Guelph. That drive, which started in 2019, was put on pause due to the pandemic, but she hopes to continue to make it an annual event.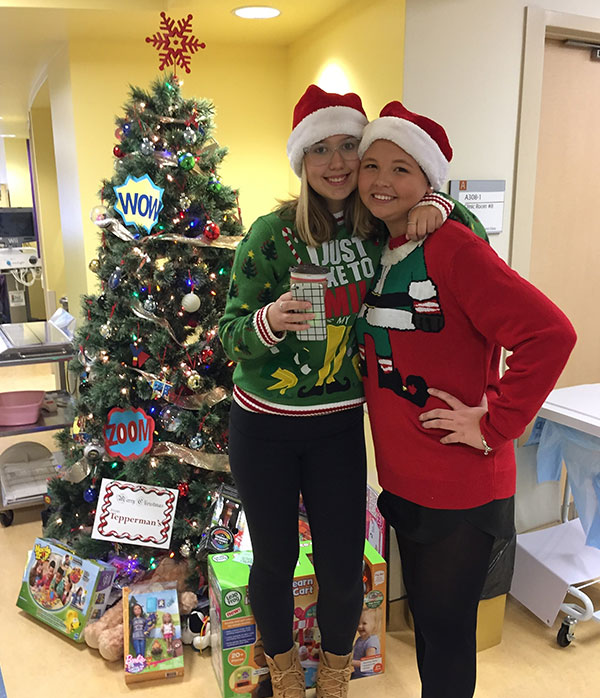 'Being able to donate blood was amazing'
Lara isn't the only member of her family to be inspired by the kindness of others. Her parents, Michelle and Jeff, were moved to become regular blood donors. 
"When I saw how much blood Lara needed, as just one patient, it really gave me perspective. We made it a priority to become blood donors," says Jeff.
And in October 2022, the family celebrated another milestone with Canada's Lifeline. At five years cancer free, Lara became eligible to make her own first blood donation.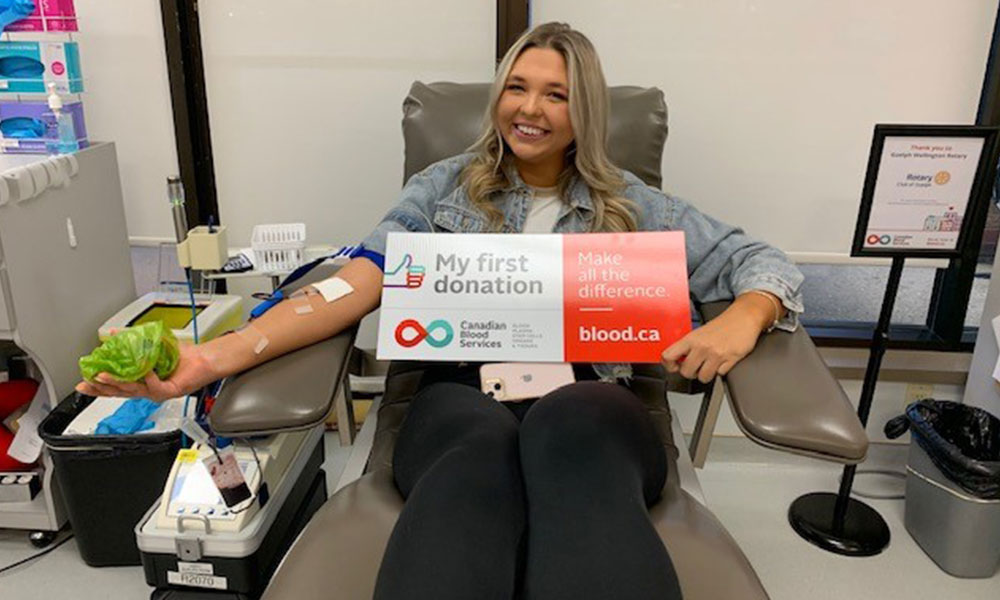 "Being able to donate blood was amazing. Knowing that I was helping someone else in need felt so powerful," Lara says. "The process was so easy, and everyone there was so amazing in making me feel welcome and appreciated.  
"It was an overwhelming feeling of thankfulness! Something I will never forget, and will continue to do throughout my life."