Travelling blood donor raises awareness across the country
Nick Evans has supported Canada's Lifeline for more than 30 years. Now he's set a new stretch goal — to donate blood in every province.
July 29, 2022
Nick Evans stands outside of a donor centre in Victoria, BC where he is a regular donor.
The need is constant for blood, plasma and platelet donors, and it doesn't take a break for summer. Whether you're travelling around Canada or staying close to home, find a donor centre or event near you and book an appointment today. 
When Nick Evans was in high school, the school rugby team was encouraging students to donate blood. He figured he'd give it a try, and now, more than 40 years later, he's still going strong.  
Along the way, he's also inspired many others to join him in helping patients.  
 "Years ago, a few buddies and I would hop on our bicycles and ride down to donate together," he says. Those trips to the nearby donor centre in Victoria, B.C., were followed by fun afternoons together.  
Fast forward to today, and Nick has found an amazing new way to combine fun and giving; donating blood while travelling. Over the last few years, in addition to donating in his home province of British Columbia, Nick has booked appointments in Alberta, Saskatchewan and Nova Scotia. And he's planning to hit all the remaining provinces that host blood donor centres, inspired by a family member.   
"My sister is a two-time cancer survivor, and she has required blood products during treatments. She inspires me to keep donating," he says.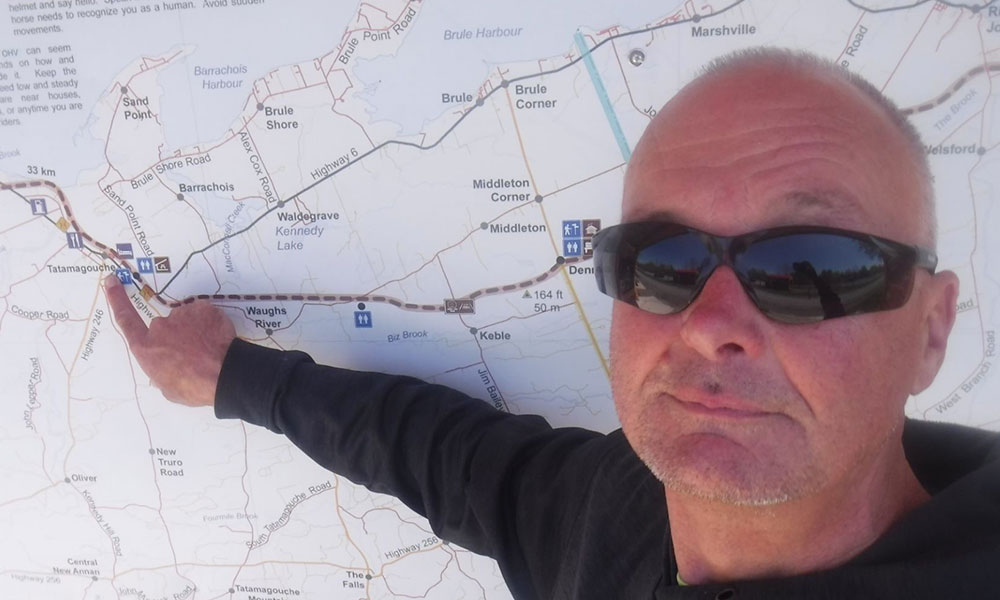 'It's easy to take an hour out of your vacation to donate blood' 
Nick's trip to Halifax for his 140th donation in May was his longest blood donation journey yet.  
"It was the first time I had to hop on a plane for this goal," says Nick. "I retired last year, so I have more flexibility to go places now. While I was in Nova Scotia, I hiked parts of the Trans Canada Trail and camped around the province for a week."  
Nick was always happy to tell people why he was visiting Halifax.  
"I spoke to one person at a hotel I stayed at, and she thought it was really cool that I was doing this. I tell people what I'm doing while traveling and I hope that will inspire them to donate, too." 
While seeing the country, Nick is also sending a powerful message to others about how easy it is to support patients. 
"I want people to know if they are taking a trip this summer, or any time of year, they can donate blood in any province. It's easy to take an hour out of your vacation to donate blood in whatever city you're in."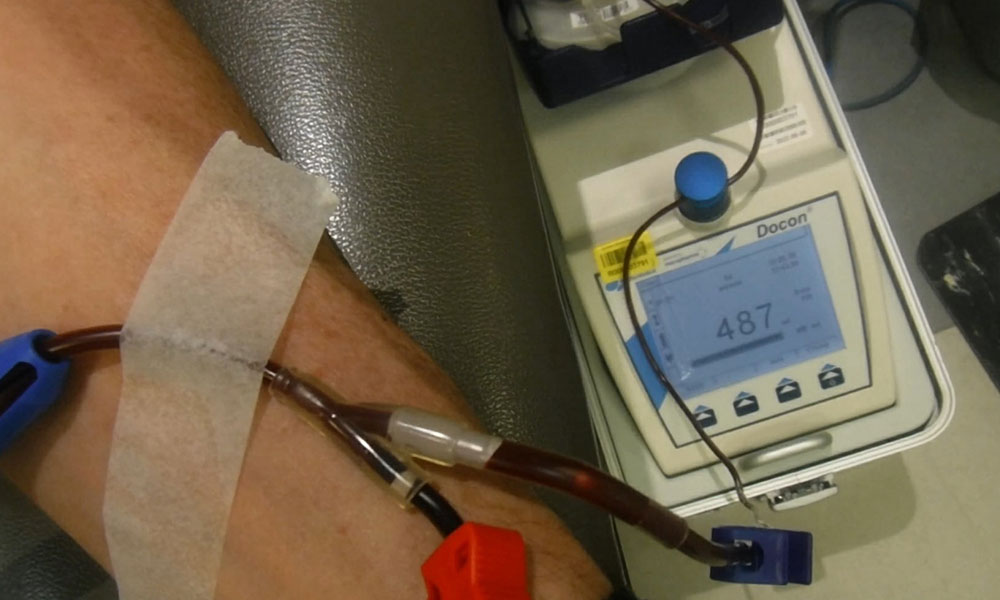 Nick expects his journey to donate blood and spread awareness will take him to six more provinces. In five of them, the donor centres are operated by Canadian Blood Services. In Quebec, blood donor centres are operated by Héma-Québec, which provides blood products to patients in that province as well as manages Quebec's stem cell registry.  
Canadian Blood Services and Héma-Québec work closely to share blood products in times of need, and we also collaborate regularly to share information, insights, and data. Canadian Blood Services supports patients in Yukon, Nunavut and the Northwest Territories, but neither blood operator collects blood donations in those regions.  
Since the wait period between donations for men is only 56 days, Nick is already planning his next trip for late summer.  
"I'm travelling the country with purpose," he says. "I've got something to give. My family was always involved in charitable actions, and this is mine."