Our latest Centre for Innovation Research Unit examines what's in a bag of plasma. Plasma can be separated from a whole blood donation (called recovered plasma), or obtained by apheresis donation (called source plasma). Usually, recovered plasma is used for transfusion, and source plasma is sent for fractionation into plasma-derived drugs.
In this study, Dr. William Sheffield and Craig Jenkins from the Centre for Innovation tested levels and activities of important plasma factors for coagulation in recovered plasma. They also measured levels of immunoglobulin, from which the plasma-derived drug intravenous immune globulins (IVIg) is made. They found that the way in which plasma is manufactured from whole blood impacts the composition of recovered plasma; recovered plasma contains more immunoglobulin when the time between blood donation and manufacturing into plasma is shorter.
Many plasma-derived drugs, including IVIg and coagulation factors, are essential, life-saving treatments. The steady increase in use of these drugs, in particular IVIg, is putting pressure on supply.  While source plasma remains the major source of plasma for fractionation, this study provides valuable information on what's in a bag of recovered plasma produced by Canadian Blood Services, and how manufacturing methods may impact yields of plasma-derived drugs.
To learn more, read our Research Unit here.
Image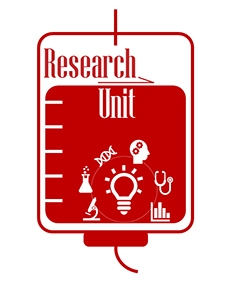 Research Units provide clear summaries of the results and impacts of research conducted at Canadian Blood Services. Written by Canadian Blood Services researchers in collaboration with the knowledge mobilization team, these summaries help disseminate research findings to facilitate informed decision-making.
---
Canadian Blood Services – Driving world-class innovation
Through discovery, development and applied research, Canadian Blood Services drives world-class innovation in blood transfusion, cellular therapy and transplantation—bringing clarity and insight to an increasingly complex healthcare future. Our dedicated research team and extended network of partners engage in exploratory and applied research to create new knowledge, inform and enhance best practices, contribute to the development of new services and technologies, and build capacity through training and collaboration. Find out more about our research impact. 
The opinions reflected in this post are those of the author and do not necessarily reflect the opinions of Canadian Blood Services nor do they reflect the views of Health Canada or any other funding agency.
Related blog posts
---
Wednesday, August 22, 2018
Dr. Geraldine Walsh
Platelets contribute to the steady-state production of thrombopoietin by the liver. This has important implications in bleeding diseases and immune-mediated thrombocytopenias.
---
Wednesday, October 10, 2018
Dr. Geraldine Walsh
Our latest Centre for Innovation ResearchUnit is a collaborative effort between Centre for Innovation adjunct scientist, Dr. Jelena Holovati, and Canadian Blood Services scientists, Dr. Donald Branch and Dr. Jason Acker. For patients with rare blood types, we perform cross-matching tests to match...
---
Wednesday, August 03, 2016
Jenny Ryan
For this instalment of "meet the researcher" we caught up with Dr. William Sheffield a senior scientist with Canadian Blood Services' Centre for Innovation. How long have you been with Canadian Blood Services? I've been with Canadian Blood Services since before it existed! I joined our predecessor...