Earl W. Davie, Ph.D., professor emeritus of biochemistry at the University of Washington in Seattle, died in June 2020.
Over the course of Dr. Davie's long and distinguished career, he made many discoveries that advanced understanding of how blood clots and led to the development of treatments for many bleeding disorders. His seminal discovery, with Dr. Oscar Ratnoff, was the waterfall sequence for blood clotting. Published in the journal Science in 1964, Drs. Davie and Ratnoff discovered the elegant pattern of activation and propagation of clotting factor signals that leads to clot formation. This paved the way for future discoveries, many of which were made by Dr. Davie or the numerous researchers trained in his laboratory, that improved our understanding of blood clotting and the mechanisms underlying bleeding disorders, and allowed for the development of effective treatments.
To honour this giant in coagulation research, the Centre for Blood Research at the University of British Columbia has been hosting an Earl W. Davie Symposium for many years. This year's event, planned for November 17, 2020, will be the 14th annual symposium and the first after Dr. Davie's death. It is sure to be poignant. Despite his advanced years, Dr. Davie attended the symposium almost every year; sometimes speaking, but always listening, encouraging and engaging. It was clear his deep love for learning and teaching never waned and his presence was a highlight for all who attended.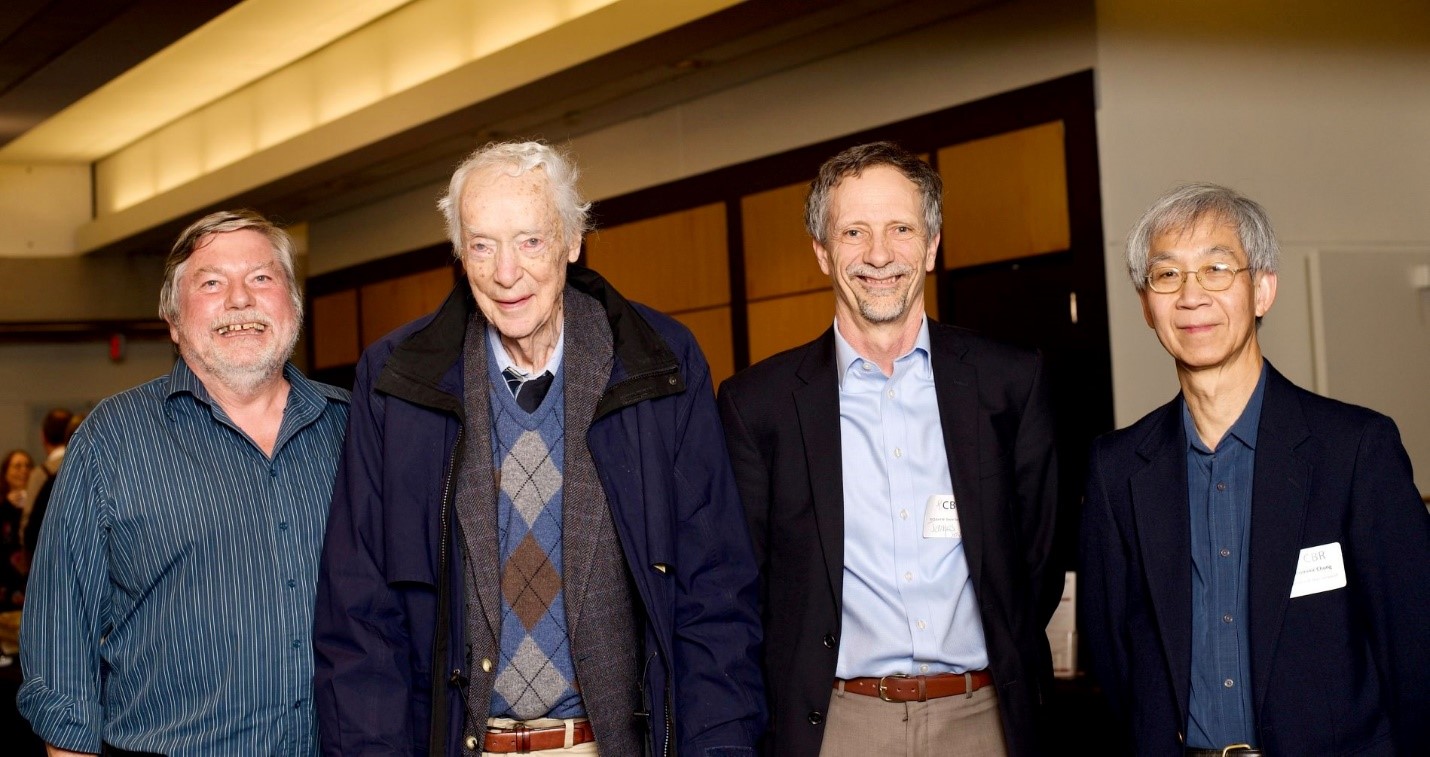 The Centre for Blood Research at the University of British Columbia hosts three Canadian Blood Services scientists and affiliated staff, postdoctoral fellows and students. Canadian Blood Services and the Centre for Innovation are proud to partner with the Centre for Blood Research to deliver training and education events including the annual Earl W. Davie Symposium.
---
Canadian Blood Services – Driving world-class innovation
Through discovery, development and applied research, Canadian Blood Services drives world-class innovation in blood transfusion, cellular therapy and transplantation—bringing clarity and insight to an increasingly complex healthcare future. Our dedicated research team and extended network of partners engage in exploratory and applied research to create new knowledge, inform and enhance best practices, contribute to the development of new services and technologies, and build capacity through training and collaboration. Find out more about our research impact. 
The opinions reflected in this post are those of the author and do not necessarily reflect the opinions of Canadian Blood Services nor do they reflect the views of Health Canada or any other funding agency.
Related blog posts
---
Wednesday, December 06, 2017
Dr. Geraldine Walsh
Drs. Earl W. Davie, Ross T. MacGillivray and Edmond H. Fischer at the 2017 Earl W. Davie Symposium Vancouver. Read all about this years event and find out more about the inspiration behind it.
---
Thursday, December 13, 2018
Guest Author
In November, the University of British Columbia Centre for Blood Research (CBR) hosted its 12th annual Earl W. Davie Symposium in Vancouver, BC. During the event, researchers, students, clinicians and patients discussed successes and ongoing challenges in hematology, from understanding basic mechanisms of clotting to improving patient care.
---
Thursday, December 19, 2019
Dr. Geraldine Walsh
On Nov. 13, 2019, the Centre for Blood Research hosted the 13th annual Earl W. Davie Symposium in Vancouver, BC. This symposium brings together world-class researchers, eager trainees, and a giant in the world of blood coagulation – Dr. Earl W. Davie himself.