Tipping the balance: research finds new links between viral infections and coagulation
---
Thursday, June 04, 2020
Dr. Geraldine Walsh
Hemostasis – the regulation of blood clotting – is a delicate balance. Too little clotting leads to a risk of bleeding; too much clotting can cause heart attacks, stroke and other disorders of thrombosis. Centre for Innovation senior scientist Dr. Ed Pryzdial has spent much of his research career working to understanding how this delicate balance is regulated.  
Dr. Pryzdial's other main research interest is viruses, and you might be surprised to hear how these seemingly diverse interests overlap. The link between viruses and blood clotting (also called coagulation) has long been known. Patients infected with some viruses develop clotting problems, leaving them at risk of stroke, pulmonary embolism or other complications that arise when the hemostatic balance is tipped towards blood clotting. Other viruses, such as Ebola, are "hemorrhagic" viruses – they tip the balance in the other direction and may cause excessive bleeding in infected patients.
Although the link between viruses and blood clotting is well known, less clear are the details of how infection with a virus influences bleeding and clotting. At his laboratory at the Centre for Blood Research at the University of British Columbia, Dr. Pryzdial and his team have been working to understand these mechanisms. Dr. Pryzdial, who is also a clinical professor in the department of pathology and laboratory medicine at the University of British Columbia and the associate director of the Centre for Blood Research, uncovered evidence that several viruses build complexes of proteins that are involved in blood clotting on their surfaces. The viruses "borrow" these proteins from the host, assembling complexes that allow them to bypass the body's usual mechanisms that regulate the balance between bleeding and clotting.
Two recent publications from Dr. Pryzdial's laboratory have shed further light on these mechanisms. The first study, published last year in the Journal of Thrombosis and Haemostasis, showed that an important initiator of coagulation, called tissue factor, is found on the surface of herpes simplex virus 1 (HSV-1) – a virus that causes oral herpes (cold sores). This virus is used as a model virus for other enveloped viruses, and the Pryzdial team has evidence that this mechanism is common to many enveloped viruses. With tissue factor on its surface, the virus is better able to infect tissues. The research showed that frequently prescribed anticoagulants – medicines used to treat clotting disorders – have an antiviral effect.
The second study, published earlier this year also in the Journal of Thrombosis and Haemostasis, explored the molecular details of these initiators of coagulation on the virus surface. Another protein, called glycoprotein C, is also found on the surface of the virus and appears to influence how the virus infects and causes illness. Unlike the "borrowed" host proteins, glycoprotein C is a viral protein that also carries out other important viral functions, like kicking off the virus' life cycle. Glycoprotein C is known to accelerate clot formation and the researchers discovered that it mimics tissue factor on the surface of the virus. This helps the virus create a local environment that promotes blood clotting to increase its infection. The research also revealed the involvement of other proteins in this process, providing direction for further research to understand these mechanisms and find targets to disrupt viral infection and disease.
The "model" virus used by Dr. Pryzdial in this work, HSV-1, is an enveloped virus. Another enveloped virus, SARS-CoV-2, is currently disrupting the world and causing great suffering. As knowledge builds about COVID-19, the disease caused by SARS-CoV-2 infection, there is overwhelming evidence that coagulation disorders are involved. The biochemical mechanisms explored by Dr. Pryzdial and his laboratory might help us understand at least in part how SARS-CoV-2 interacts with the blood clotting system in COVID-19 patients, which may help inform better management of these serious complications in patients. Dr. Pryzdial's research also indicates that a virus' link with its host's coagulation system might aid the virus' ability to infect. With this knowledge, potential new targets for treatments also emerge, that simultaneous curtail COVID-19 symptoms and virus generation, providing hope as the world battles this pandemic.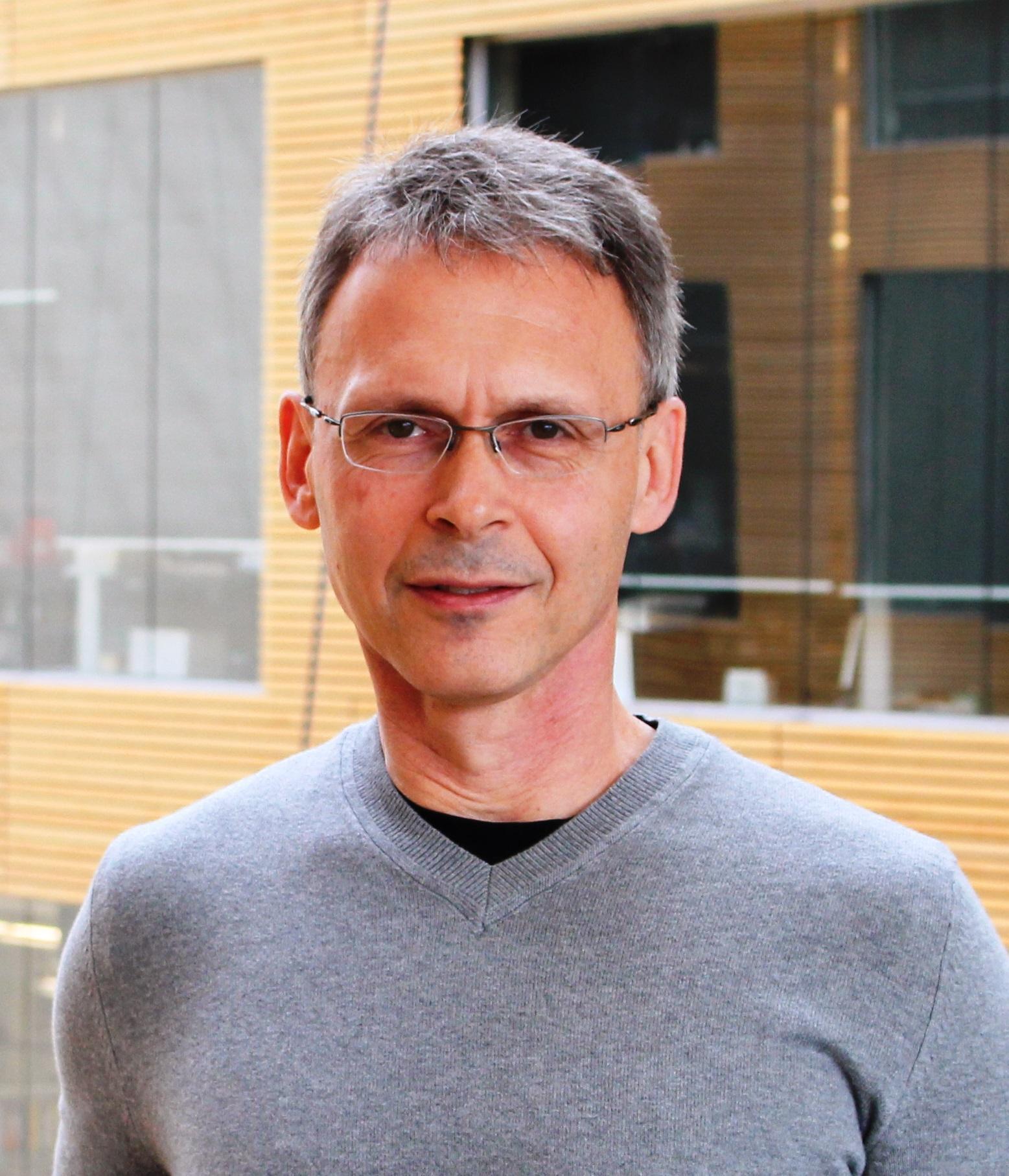 To read about these research studies in more detail, check out Tseday Zewdu Tegegn's post on the Centre for Blood Research blog. Tseday is a PhD candidate in Dr. Pryzdial's laboratory at the Centre for Blood Research. The Centre for Blood Research's Andy Hsu also covered some of this work in a post on their blog in February 2020. You can find that here.
The Centre for Blood Research at the University of British Columbia hosts three Canadian Blood Services scientists and affiliated staff, postdoctoral fellows and students. Canadian Blood Services and the Centre for Innovation are proud to partner with the Centre for Blood Research on training and education events.
---
Canadian Blood Services – Driving world-class innovation
Through discovery, development and applied research, Canadian Blood Services drives world-class innovation in blood transfusion, cellular therapy and transplantation—bringing clarity and insight to an increasingly complex healthcare future. Our dedicated research team and extended network of partners engage in exploratory and applied research to create new knowledge, inform and enhance best practices, contribute to the development of new services and technologies, and build capacity through training and collaboration. Find out more about our research impact. 
The opinions reflected in this post are those of the author and do not necessarily reflect the opinions of Canadian Blood Services nor do they reflect the views of Health Canada or any other funding agency.
Related blog posts
---
Tuesday, March 10, 2020
Catherine Lewis
"There is absolutely no evidence of transfusion transmission for COVID-19, or any other coronavirus," says Dr. Steven Drews, associate director of microbiology at Canadian Blood Services.
---
Friday, May 04, 2018
Houra Loghmani
This week, we chat with Prof. Ed Pryzdial, a scientist with Canadian Blood Services' Centre for Innovation, and associate director of the Centre for Blood Research at the University of British Columbia.
---
Tuesday, April 16, 2019
Dr. Geraldine Walsh
In the delicate balance between clotting and bleeding, current laboratory research being undertaken by our partners is evolving our knowledge of how anticoagulant drugs work