Encouraging meaningful careers in STEM – Part 2
---
Tuesday, October 10, 2017
Jennifer Ciavaglia
To encourage more young people to consider careers in science, technology, engineering and math, and in honour of Ada Lovelace Day 2017, we are pleased to share profiles of women in these essential fields at Canadian Blood Services.
We chose these stories in particular because they share a common theme of both perseverance and flexibility. They represent just a sampling of the convergence of skills, abilities and professional backgrounds that support Canada's national blood system, its related activities, and the patients it serves.
Part One shares words of wisdom from the field of Science and Medicine.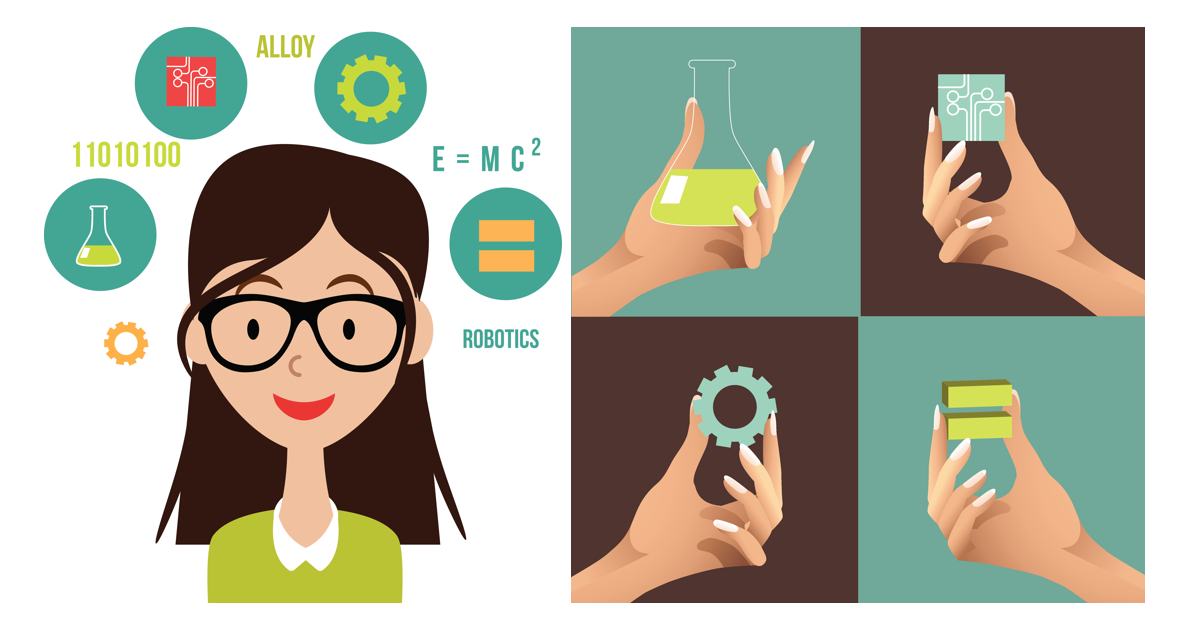 Words of wisdom from the fields of Technology, Engineering and Math
Technology
Colette Hutten, IT Projects Director, IT Project Management Office
Image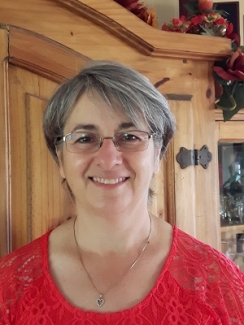 My interest in information technology started in  high school. The school I attended was connected to the Ottawa University computer lab. We could use punch cards (well not actually punched, as we had to colour in the spots that would normally be punched!) to write a computer program and send them to Ottawa U. They were read by the computer there then returned to us to discover whether our program worked. We also had a Pet Commodore 64 in the classroom that used cassette tapes to record our programs.  It was all very new and exciting, at the time. 
I went to Algonquin College for Business Administration  with an aim to work in accounting.   I found accounting rather boring, however, but my interest in computers and programming expanded. I had a passion and a knack for figuring out how to solve bugs in computer programs and how to solve business problems.  I was hooked!  I completed my three-year business administration program with a major in data processing and was recruited as a Cobol programmer for Metropolitan Life. I worked as a programmer for many years before moving into team lead/project management roles.  I've changed companies and roles many times over the years, but have always worked with implementing technology and processes to enable and bring efficiencies to business processes.
With the pace that technology changes, there is always something new to learn and a challenge to face.  If you enjoy learning new things and being challenged, working in IT is a great place to be. It's also a place where anyone can make a difference.  Who knew, all those years ago when I was filling out spots on punch cards, that one day my smart phone would have more computing power than the mainframe at Ottawa U that read those punch cards back in high school. 
---
Cathy Jones, Manager of IT Strategy and Execution
Image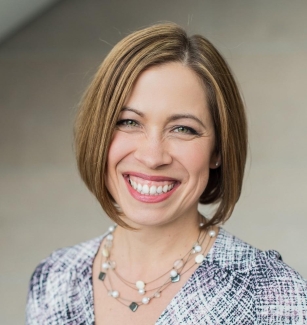 I actually never planned to work in information technology. My initial training in medical laboratory technology brought me to Canadian Blood Services almost 15 years ago. Since then, I have continuously updated my skills and made important connections that have exposed me to a variety of truly interesting opportunities, including my work in IT.
As I learned more about myself through my personal and professional life, I understood how I want to contribute and be challenged in my career. My advice to a young person considering a career in IT is to get exposed to the field: volunteer, find a mentor, participate in discussion groups (online and in person). It's also important to constantly update your skills. Technology changes so incredibly fast, you need to keep changing with it.
---
Engineering
Alana Robertson, Associate Director, LEAN
When graduating high school, my mom encouraged me to pursue an engineering degree, something I hadn't previously considered. I saw myself in a biology-related field. After my first year of university (and some reflection on my mother's advice), I realized that I had a passion for math and that engineering would open more doors for me careerwise — if I wanted to become a teacher, for example, I could do that with an engineering degree or apply it to various jobs. It meant putting in some extra hard work for a short time, but with a big pay-off in the long term. I can now work in almost any industry, as my education has provided me with a transferrable skillset that is in high demand.
Image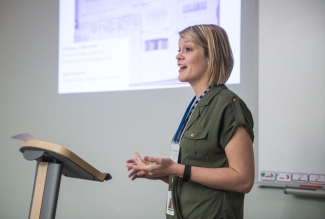 I honestly believe that anyone can find the career path that is right for them within engineering. Here are some examples of where engineers I personally know have taken their degree:
Planning inventory and other important roles for companies like Walmart, Canadian Tire, and Loblaws
Designing cars
Working in cosmetics
Designing technology for Google, Amazon, Microsoft, Sonos and Apple
Becoming a doctor
Teaching
One female engineer I know even worked on the front line during the Fort McMurray fires. I know engineers whose degrees have taken them to Brazil, Australia, U.K., Norway, and the list goes on. I personally went from the tech industry to healthcare. For most engineers I know, it has been very easy to find work, and work in a job they love in a tough economy. The degree was hard work, but it's an investment in the next 30+ years of your life, and a great starting point for so many diverse career paths.
---
Rana Chreyh, Director, Program Management, Information Technology
Image
In my twelfth-grade mind, engineering as a career was driven by a fascination with science, competency in math and interest in real-world applications. Although I had some regrets about having little room for subjects like language arts or humanities, I was confident I had made an exciting and pragmatic choice. Little did I know that the promise of engineering was far greater than I had anticipated. It took years of practice and maturity to understand and then internalize the significance of engineering as a calling, and its profound impact on society and the world.
My advice to young people is to explore engineering (an applied science), as an opportunity to contribute to societal benefit, at scale. My plea to girls and young women is to undo traditional stereotypes that tie engineers to childhood preoccupation with objects, like "toy trains" or tools.
Engineering enables you to contribute to society with scientific creativity and opens many doors to leadership. The world needs your under-tapped talent in STEM. The world needs you!
---
Math
Pauline Port, Chief Financial Officer and Vice-President, Corporate Services
Image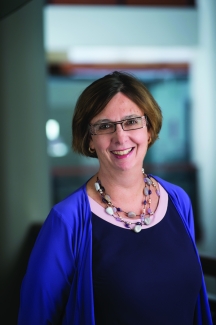 I started out working for a new business in a financial area that interfaced with auditors. I liked the work and found satisfaction in helping an entrepreneur succeed. I also liked to solve problems. A solid grounding in accounting provided me a toolkit for problem-solving and the opportunity to work in many different areas.
I have heard all the jokes about boring accountants, even from my own family! However, my career has afforded me with some thrilling moments, such as ensuring that refugees in Northern Kenya were receiving food and education, and being part of building the new blood system at Canadian Blood Services.
My advice is to follow what you love to do. Take on new assignments and gain new experience — your supervisor will be impressed. Work in an environment you feel comfortable in and with people you enjoy. Volunteer with an organization that you are passionate about.
There are many twists and turns in a career, and starting out, it is difficult. There are some long hours that you have to put in, but remember the importance of a work/life balance. Family and a social life make for a happier, more productive life.
In case you missed it... Read part one, words of wisdom from the field of science and medicine
---
Canadian Blood Services – Driving world-class innovation
Canadian Blood Services promotes leading practices and is actively involved in raising awareness and education of organ and tissue donation and transplantation. We maintain patient registries and help save and improve lives though research and innovation and by working closely with the organ and tissue donation and transplantation community.
The opinions reflected in this post are those of the author(s) and do not necessarily reflect the opinions of Canadian Blood Services.
Related blog posts
---
Tuesday, October 10, 2017
Jennifer Ciavaglia
To encourage more young people to consider careers in science, technology, engineering and math, and in honour of Ada Lovelace Day 2017, we are pleased to share profiles of women in these essential fields at Canadian Blood Services.