Do you suffer from FOMO? Fear of missing out! Fear no more, the event page on Canadian Blood Services' professional education website has you covered!
This is your one-stop shop to learn more about local, national and international education events covering blood, plasma and transfusion, organ and tissue donation and transplantation, as well as hematopoietic stem cells. Here you'll find a searchable and easy-to-view calendar of conferences, lectures, courses and more.
Check it out! Be THAT person – the one who never misses an abstract deadline or early bird registration rate!
And - to event planners and those in the know - please let us know if we are the ones missing out! If you would like YOUR event displayed on our calendar, please contact us.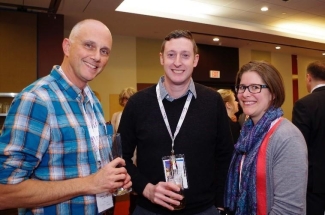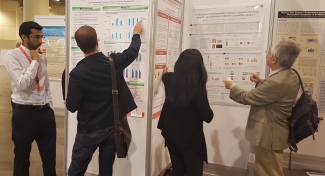 ---
Canadian Blood Services – Driving world-class innovation
Through discovery, development and applied research, Canadian Blood Services drives world-class innovation in blood transfusion, cellular therapy and transplantation—bringing clarity and insight to an increasingly complex healthcare future. Our dedicated research team and extended network of partners engage in exploratory and applied research to create new knowledge, inform and enhance best practices, contribute to the development of new services and technologies, and build capacity through training and collaboration. Find out more about our research impact. 
The opinions reflected in this post are those of the author and do not necessarily reflect the opinions of Canadian Blood Services nor do they reflect the views of Health Canada or any other funding agency.
Related blog posts
---
Tuesday, September 11, 2018
Dr. Geraldine Walsh
Research day celebrates the end of summer and close of the Centre for Blood Research Summer Studentship Program. This year's keynote speaker, Dr. Farah Alibay, an aerospace engineer with NASA's Jet Propulsion Laboratory in Los Angeles spoke of her work on the Mars InSight mission.
---
Monday, July 23, 2018
Dr. Geraldine Walsh
At the 35th Congress of the International Society for Blood Transfusion (ISBT), members of our network gathered to share their knowledge and exciting new educational resources.
---
Wednesday, December 20, 2017
Jenny Ryan
Canadian partners bring experts together for two-day Deceased Donation Symposium as part of CCCF