Canadian Society for Transfusion Medicine awards recognize the invaluable contributions of members of the transfusion medicine community
---
Tuesday, July 04, 2023
Aldis Brennan
The Canadian Society for Transfusion Medicine (CSTM) conference, an annual event which brings together the best and brightest of the transfusion community from across Canada, took place in Montreal on May 25-28. This year's theme "Moving forward after 25 years of evolution" was both a nod to the anniversary of the creation of the modern blood system in Canada following the Krever Commission, as well as recognition of the incredible advancements that have been – and continue to be – made towards better patient outcomes. 
Every year, two awards are given to distinguished members of CSTM to recognize the dedication and innovation they have contributed to the transfusion medicine community: the QuidelOrtho and Buchanan awards. 
Dr. Donald Arnold received the QuidelOrtho Award, which is given to an individual CSTM member nominated by their peers who has provided a major service or innovation in transfusion medicine. A Professor in the Department of Medicine at McMaster University, and Director of the Michael G. DeGroote Centre for Transfusion Research at McMaster University, Dr. Arnold was co-principal investigator for the CONCOR-1 trial, which evaluated the use of convalescent plasma for COVID-19 at 72 sites across Canada, the US and Brazil. The trial informed policy on the use of convalescent plasma in Canada and throughout the world, recommending that it not be used outside of a controlled clinical trial.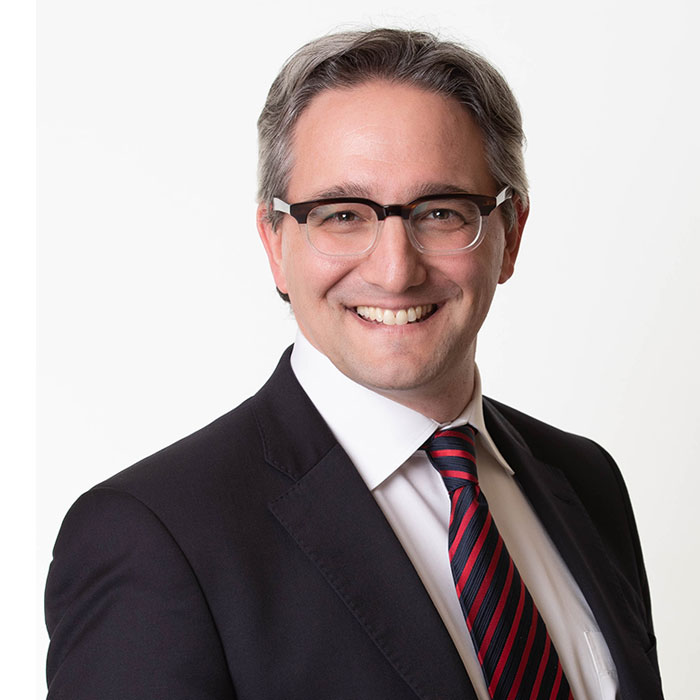 "I am honoured to be selected for the QuidelOrtho award, especially because I feel like I am sharing it with so many colleagues and friends in transfusion medicine across Canada who believed in the CONCOR-1 trial," Dr. Arnold says. "Not only was CONCOR-1 an influential randomized controlled trial of convalescent plasma for COVID-19, it demonstrated how the transfusion medicine community in Canada was united, rigorous and thoughtful in our approach to the evaluation and implementation of a new blood product, even during the frenzy of a global pandemic." 
Canadian Blood Services was a key supporter of the CONCOR-1 trial through collaboration with researchers and as a funder. Dr. Arnold and colleagues are building on the success of the CONCOR-1 trial, through the creation of the Canadian Transfusion Trials Group, which is bringing the Canadian transfusion medicine community together to promote collaboration and excellence in transfusion medicine clinical research. 
The Donald Ian Buchanan Memorial Award is given to a laboratory technologist who has made a significant contribution to the field of transfusion medicine. Dr. Buchanan was a strong supporter of technologists and always encouraged them to share their expertise. This year's winner is Carole Ethier, who graduated as a medical laboratory technician in 1985, and went on to lead a long and fruitful career at Héma-Québec. 
Congratulations Carole and Donald! 
---
Canadian Blood Services – Driving world-class innovation  
Through discovery, development and applied research, Canadian Blood Services drives world-class innovation in blood transfusion, cellular therapy and transplantation—bringing clarity and insight to an increasingly complex healthcare future. Our dedicated research team and extended network of partners engage in exploratory and applied research to create new knowledge, inform and enhance best practices, contribute to the development of new services and technologies, and build capacity through training and collaboration. Find out more about our research impact.  
The opinions reflected in this post are those of the author and do not necessarily reflect the opinions of Canadian Blood Services nor do they reflect the views of Health Canada or any other funding agency. 
Related blog posts
---
Tuesday, May 26, 2020
Dr. Geraldine Walsh
The Ortho Award is presented each year at the Canadian Society for Transfusion Medicine annual meeting to honour an individual member who has provided a major service or innovation in transfusion medicine. Congratulations to Canadian Blood Services scientist Dr. Alan Lazarus who is the 2020 recipient.
---
Tuesday, September 28, 2021
Dr. Geraldine Walsh
The transfusion medicine traineeship support administered by Canadian Blood Services was recently renamed to honour Dr. Elianna Saidenberg — an expert in hematopathology and transfusion medicine and an inspirational physician and educator — who passed away in late 2019.
---
Friday, September 10, 2021
Guest Author
At the start of the pandemic, convalescent plasma was seen as potential therapy for treating COVID-19. But now, an international team led by Canadian scientists has published results from the largest clinical trial on convalescent plasma and COVID-19, showing it is not effective as a treatment against COVID-19.