Machine learning opens new frontiers in red blood cell research
---
Tuesday, September 29, 2020
Dr. Geraldine Walsh
A recent research paper points towards machine learning as a solution to improve how experts assess the shape of red blood cells, or red blood cell morphology. With the potential to eliminate subjectivity and standardize testing, this approach could herald a new era in red blood cell morphology assessment, with potentially big implications for transfusion medicine research and beyond. 
"This work took over three years and involved 19 experts across five countries and 12 institutes," explains Dr. Jason Acker, a senior scientist at Canadian Blood Services' Centre for Innovation.  
The research paper, "Objective assessment of stored blood quality by deep learning", was just published in the high-impact journal Proceedings of the National Academy of Sciences (PNAS).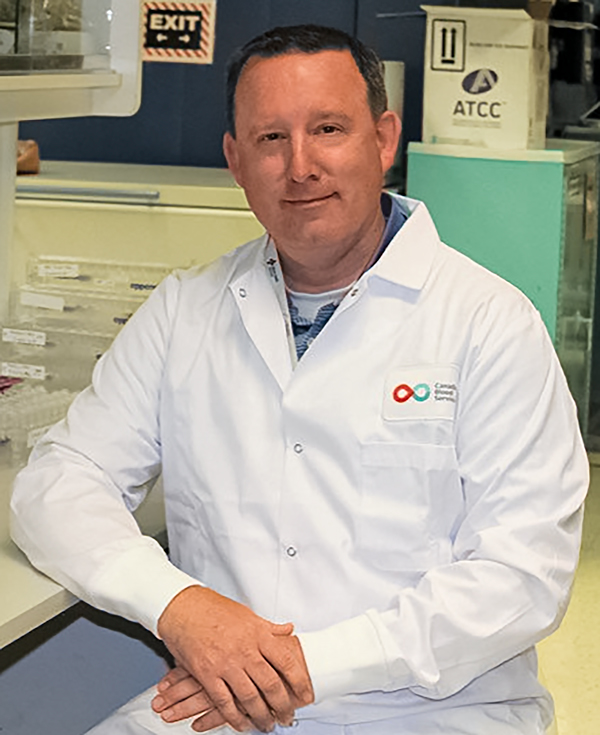 The work was led by Dr. Acker and colleagues Anne Carpenter of the Broad Institute of Harvard and MIT and Michael Kolios of Ryerson University's Department of Physics. It combined cutting-edge computational science, transfusion science and physics. The results are a potential breakthrough in how red blood cell quality can be assessed.  
Red blood cell shape 
Red blood cell shape is linked to the quality of stored red blood cell products, but it can be time- and labour-intensive to measure.   
To look at red blood cell shape (also called morphology), blood is smeared on a slide and looked at under a microscope. This method has remained mostly unchanged for decades. In fact, the method used today would probably not be unfamiliar to Ehrlich, one of the fathers of hematology who pioneered staining blood cells for microscopy back in the 1870s. 
The biggest drawback of the current method is that it is subjective – an expert uses their training to categorize each red blood cell seen under the microscope into one of six shape types.  

The researchers looked to an artificial intelligence machine learning approach to overcome these limitations. To start, they needed images of red blood cells. Olga Mykhailova, a postdoctoral fellow in the Acker laboratory used a method that takes pictures of single cells at an incredibly fast rate to collect images of stored red blood cells.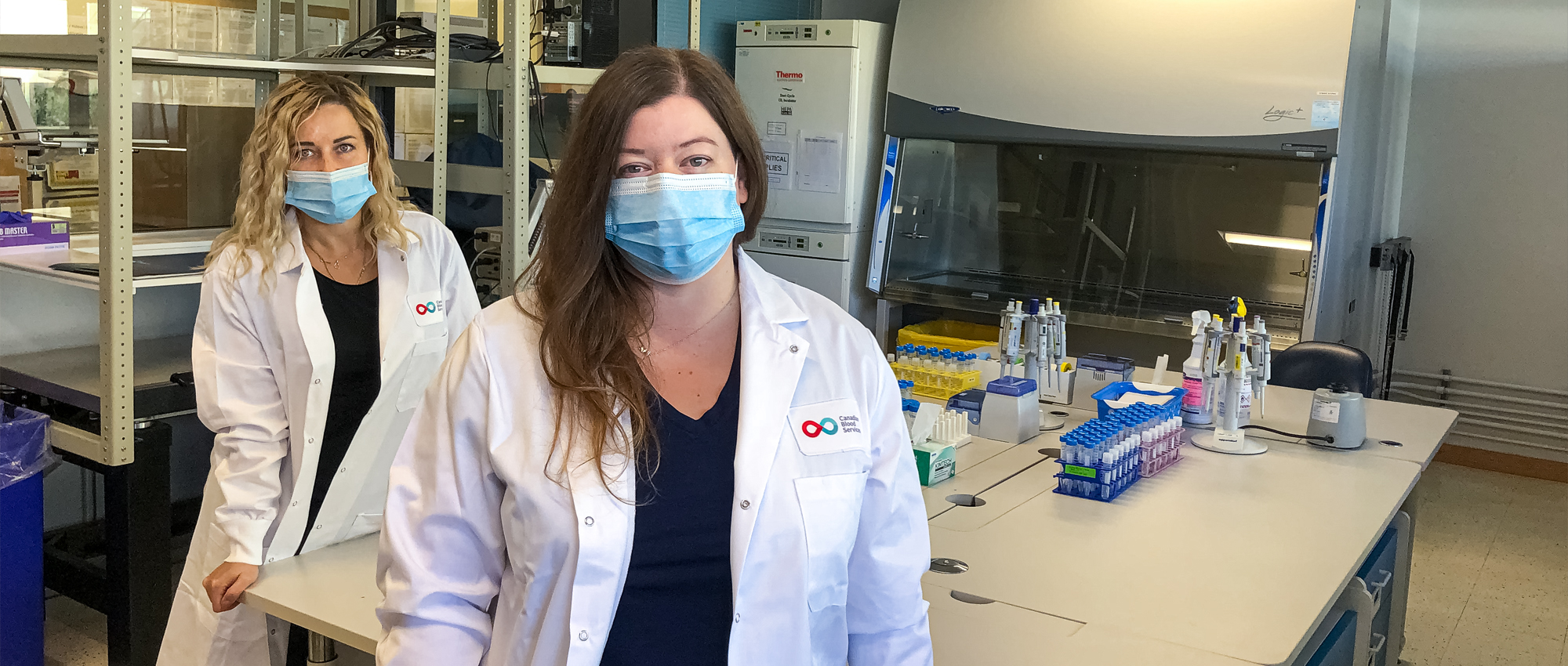 The expert 
Tracey Turner, a senior research assistant in Acker's laboratory, is an expert in red blood cell morphology. Her skills have been honed over many years working on red blood cell quality monitoring projects for Canadian Blood Services. For this project, over 52,000 red blood cell images collected by Mykhailova and others were manually categorized by a team of researchers trained and supervised by Turner. These images were used to train a neural network which performed well in categorizing cell shape — almost as well as humans. This collection of red blood cell images is now the world's largest freely available database of annotated red blood cells. 
The work was hard, but Turner was delighted to be part of such an exciting project. 
"I was happy to collaborate with a group of people with diverse backgrounds and expertise. Annotating and reviewing over 52,000 images took a long time; however, it allowed me to see firsthand how much bias there is in manual classification of cell shape by humans and the benefit machine classification could bring"  
Moving away from human subjectivity 
Even more impressive, without knowledge of the categories humans use to classify red blood cells, the machine determined its own progression of cell features that correspond to how long the red blood cells had been stored before being tested, results that the researchers discovered correlate well with a biochemical test of cell quality. 
With the potential to eliminate subjectivity and standardize testing, this approach could herald a new era in red blood cell morphology assessment, with potentially big implications for transfusion medicine research and beyond.
Want to know more? Check out the research unit for this study, as well as the feature article on blood.ca/stories. 
---
Canadian Blood Services – Driving world-class innovation
Through discovery, development and applied research, Canadian Blood Services drives world-class innovation in blood transfusion, cellular therapy and transplantation—bringing clarity and insight to an increasingly complex healthcare future. Our dedicated research team and extended network of partners engage in exploratory and applied research to create new knowledge, inform and enhance best practices, contribute to the development of new services and technologies, and build capacity through training and collaboration. Find out more about our research impact. 
The opinions reflected in this post are those of the author and do not necessarily reflect the opinions of Canadian Blood Services nor do they reflect the views of Health Canada or any other funding agency.
Related blog posts
---
Thursday, June 07, 2018
Dr. Kendra Hodgkinson
For this instalment of "Meet the researcher", we met with Dr. Jason Acker, a senior research scientist at Canadian Blood Services who specializes in the manufacturing and storage of blood components. "What gets me up in the morning is the knowledge that through the work of my team and my...
---
Thursday, October 31, 2019
Catherine Lewis
Drinking the blood of the young, and thereby somehow capturing their youth, is a common literary trope. The ghoulish notion speaks to our cultural fascination with youth, but also to our dread of aging. There's no evidence-based therapy using the blood of young people to counteract or prevent the...
---
Monday, December 23, 2019
Tricia Abe
When doctors select compatible red blood cell units for transfusion into a patient, they don't consider the sex of the patient and whether the donor is the same (sex-matched) or opposite sex (sex-mismatched). But a study led by Dr. Michelle Zeller, Canadian Blood Services medical officer and assistant professor in the department of medicine at McMaster University, suggests that the role of donor sex in red blood cell compatibility may be worth a closer look.