2021 Lifetime Achievement Awards recognize eminent Canadian researchers
---
Thursday, December 16, 2021
Dr. Geraldine Walsh
During November's Honouring Canada's Lifeline award ceremony, three distinguished Canadian researchers were recognized with Lifetime Achievement Awards. Each a world-leading expert with numerous outstanding achievements during their distinguished careers, Dr. Gilles Delage, Dr. Heather Hume and Dr. Mel Krajden are deserving awardees.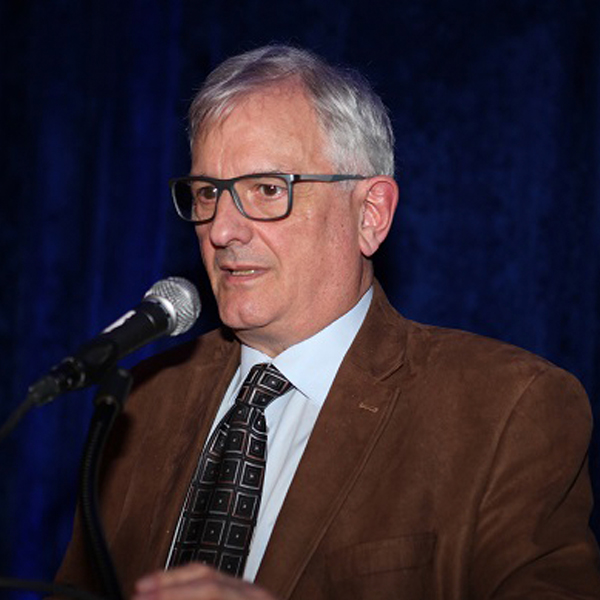 Dr. Gilles Delage
Dr. Gilles Delage is an internationally recognized specialist in transfusion medicine and the prevention of infections transmissible by transfusion. A medical microbiologist by training, for 20 years he served as vice-president of medical microbiology affairs at Héma-Québec, the agency responsible for blood services in Québec. He retired in April 2021. A lifelong advocate of effective risk management in public health, Dr. Delage chaired the Canadian Standards Association technical committee that developed Canada's first standard for blood and blood products, along with two subsequent updates.
"That's something I'm very proud of," says Dr. Delage. "Our role as scientists is to properly evaluate risk and make recommendations based on the evidence. Our way of evaluating risk today is much better than it was when I started out in 2000."
Dr. Delage's research has also contributed to Canadian Blood Services' work toward sexual behaviour-based donor screening criteria, and up until his retirement, he sat on the planning committee that guides our Health Canada-funded MSM research programs.
In accepting the award, Dr. Delage expressed how grateful he is to have been honoured in this way. He also noted that in blood and blood safety, there will always be challenges – COVID-19 being just the latest – and medical microbiology will continue to be central in rising to future challenges that will face the blood system.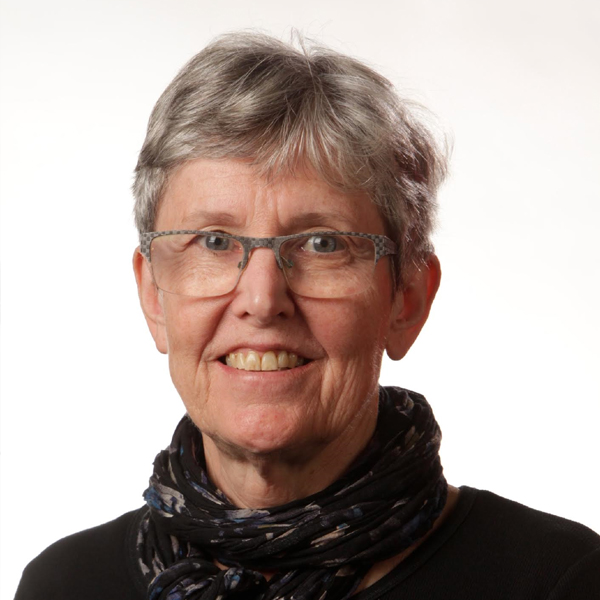 Dr. Heather Hume
As a pediatric hematologist, oncologist and specialist in transfusion medicine, Dr. Hume has made important contributions to research, education, the safety of the blood supply and the welfare of patients in Canada, Uganda and beyond. Dr. Hume is also a former Canadian Blood Services' employee, who joined the organization in 2001 as its first director of transfusion medicine.
One of her responsibilities was to strengthen Canadian Blood Services' engagement with hospitals and Dr. Hume did just that. Two of her most important contributions were her leadership in establishing the Royal College Transfusion Medicine Subspecialty Program and the National Advisory Committee (NAC) on Blood and Blood Products.
She was also involved with the development of Canadian Blood Services' International Collaboration for Transfusion Medicine Guidelines (ICTMG).
But her work at Canadian Blood Services went beyond these accomplishments. In her words: "When working for Canadian Blood Services, one knows that one is working for an organization that is really helping make life better for people in difficult circumstances," says Dr. Hume.
She continues to contribute to transfusion medicine in Quebec as president of the Comité consultatif national de médecine transfusionnelle, a provincial transfusion medicine consultation committee similar to NAC. Her work extends beyond Canada - for the last few years, Dr. Hume has been working in Uganda as a pediatric hematologist. She is also involved in training physicians in hematology and transfusion medicine, and studies of pathogen inactivation technology for whole blood. As described in a November 2021 R.E.D. blog post, Dr. Hume also recently received the 2021 Emily Cooley Memorial Award and Lectureship from AABB for her instrumental work in education and guideline development.
In accepting the Lifetime Achievement Award, Dr. Hume expressed how meaningful it is to her, in particular as she was nominated by colleagues from her years working at Canadian Blood Services. "My thanks for this award and my thanks to Canadian Blood Services for their work on behalf of so many patients who receive blood products and stem cell transplantations," says Dr. Hume.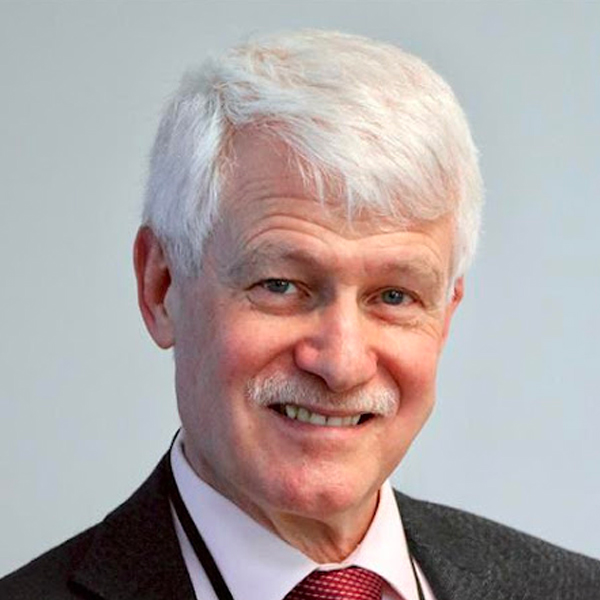 Dr. Mel Krajden
Dr. Krajden is considered a world leader in infectious disease epidemiology and phylogenetics research with a focus on the public health implications of this work. He is a medical microbiologist and the medical director of the British Columbia Centre for Disease Control (BCCDC) Public Health Laboratory. Dr. Krajden is also a Canadian Blood Services adjunct scientist and has served for over two decades on Canadian Blood Services' Scientific Research Advisory Committee.
He has published extensively in hundreds of peer-reviewed journal publications and has provided his expertise to the infectious diseases and transfusion community. In 1990, Dr. Krajden helped establish the B.C. Hepatitis Testers Cohort, an anonymous medical information database focused on testing, health-care use and outcomes for 2.4 million individuals tested for, or diagnosed with, hepatitis B, C, HIV and tuberculosis infections. The data from the cohort has influenced clinical and public health guidelines and policy globally.
Throughout his career, Dr. Krajden has received numerous awards and recognitions, most recently in 2020 when he was appointed to the Order of British Columbia.
In receiving the award, Dr. Krajden expressed how incredibly honoured he feels and noted, "Supporting Canadian Blood Services by being part of its research and scientific advisory committee is truly a privilege," says Dr. Krajden.
Did you miss the ceremony? Watch Honouring Canada's Lifeline 2021 on YouTube.
---
Canadian Blood Services – Driving world-class innovation
Through discovery, development and applied research, Canadian Blood Services drives world-class innovation in blood transfusion, cellular therapy and transplantation—bringing clarity and insight to an increasingly complex healthcare future. Our dedicated research team and extended network of partners engage in exploratory and applied research to create new knowledge, inform and enhance best practices, contribute to the development of new services and technologies, and build capacity through training and collaboration. Find out more about our research impact. 
The opinions reflected in this post are those of the author and do not necessarily reflect the opinions of Canadian Blood Services nor do they reflect the views of Health Canada or any other funding agency.
Related blog posts
---
Thursday, December 20, 2018
Dr. Geraldine Walsh
This week, we chat to Canadian Blood Services' adjunct scientist, Dr. Mel Krajden, about his research work at the British Columbia Centre for Disease Control and his role as a Canadian Blood Services adjunct scientist.
---
Friday, September 27, 2019
Catherine Lewis
With a medical career spanning almost 40 years, Dr. Donna Wall has made significant contributions to the evolution of blood and marrow transplantation across North America. After completing paediatric and paediatric hematology/oncology training in the U.S., Dr. Wall went on to establish blood and...
---
Thursday, September 26, 2019
Catherine Lewis
With a focus on improving the lives of patients living with autoimmune diseases, transplant physician and scientist Dr. Harold Atkins has dedicated his career to discovering innovative methods for stem cell transplantation. In the late 1990s, Dr. Atkins and neurologist Dr. Mark Freedman proposed a...