Thanks to you #MissingType was an amazing success!
---
Image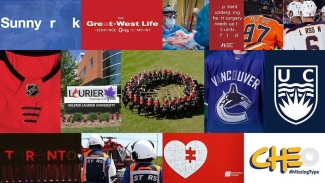 During National Blood Donor Week (June 11-17) Canadian Blood Services, together with wonderful partners from coast-to-coast, participated an international campaign called Missing Type. The campaign involved 22 countries, all coming together to support patients by raising awareness about the need for blood.
By removing the letters A, O and B (the blood groups) from recognizable brands and places of interest across the globe, the Missing Type campaign highlighted the need for blood donors. In Canada, over 135 organizations participated either by temporarily removing the A, B, and O from their brand, or by our sharing our message on LinkedIn, Twitter, Facebook and Instagram. The total impressions made by all four of these platforms was over 584,000!
Thank you to all of our partners for your ongoing commitment in sharing the importance of blood donation!