Image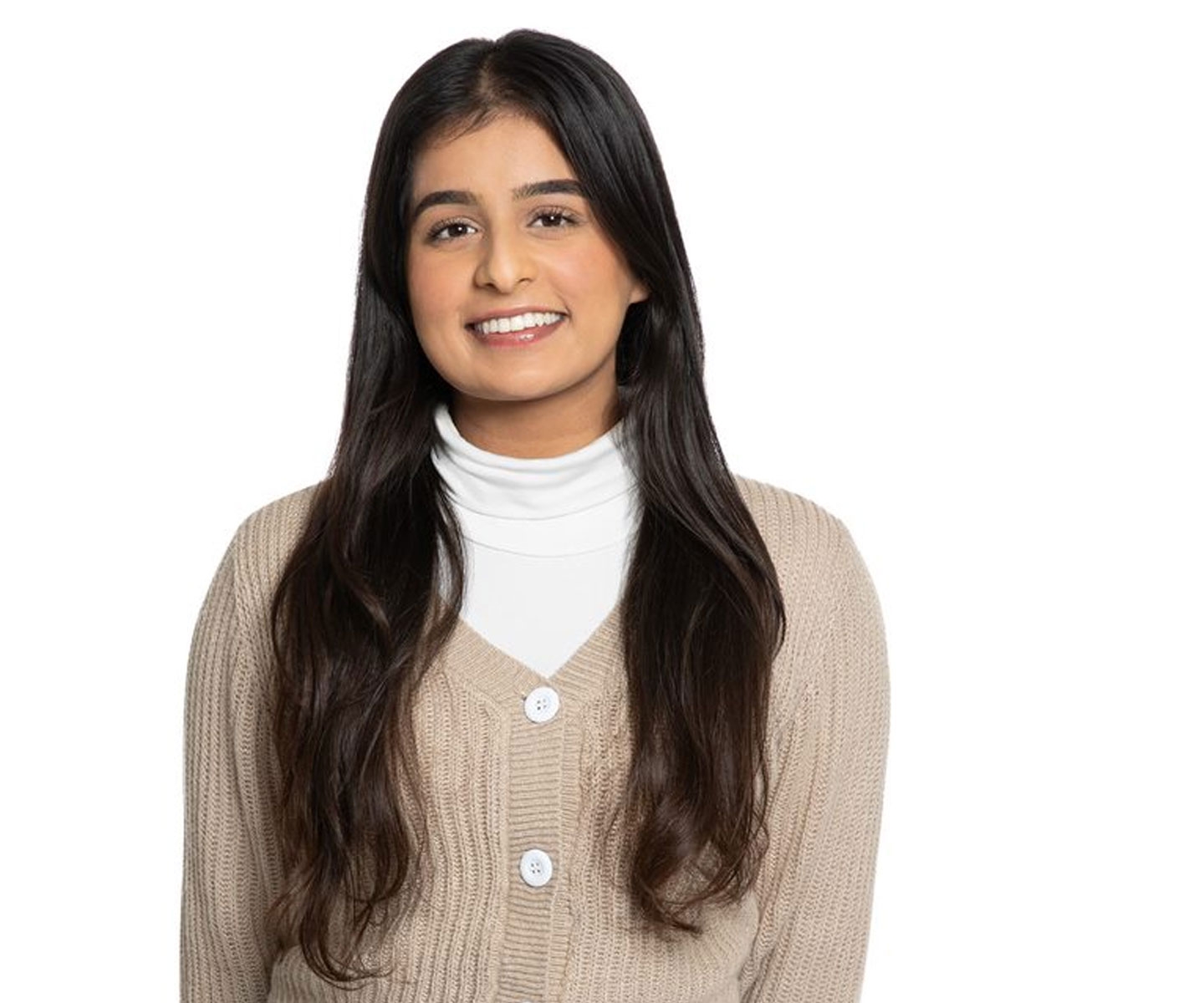 This valued partner is inspiring the next generation of advocates, volunteers, and donors for Canada's Lifeline
Hundreds of Sikhs across Canada will take part in group blood and plasma donations during Sikh Nation's annual campaign Oct. 31 to Nov. 30, 2022. 
The campaign began to commemorate Sikh lives tragically lost in India in 1984. This campaign for humanity is designed to unite people to remember their past while donating blood and plasma to help patients in Canada.     
As the campaign marks its 23rd anniversary, young people who were not yet born in its early years are now volunteering and donating. That includes the young people below, who are continuing Sikh Nation's lifesaving tradition by helping patients and inspiring others to join them, in their own community and beyond.  
Sikh youth invigorate Sikh Nation
Aminaaz Brar, seen in the photo at the top of this article, donated blood as soon as she turned 17. Her father, Kuldeep Brar, has volunteered with the Sikh Nation campaign in Ontario from the time she was a little girl. This year, that province will host events in 13 cities. 
"It's just huge. It's exciting. It's something we look forward to, always."   
In her teens, Aminaaz volunteered at events, handed out flyers, and helped raise awareness about the campaign. But when she started donating, she felt she could "finally do her part" and take pictures, post on social media, and encourage her friends to donate blood as well. 
The desire to connect with the Sikh community by donating blood or plasma is an experience Aminaaz shares with other Sikh youth involved in Sikh Nation.   
"Daughters and sons of the uncles that work with my dad are on the same page as me," she says. "Our parents, uncles, and aunts donated for the Sikh Nation campaign for so long, it (donating) was meant to be." 
Now age 20 and studying forensic science at the University of Toronto's campus in Mississauga, Ont., Aminaaz credits her father with inspiring her to become a donor.  
"Every week he goes to the donor centre on College Street in Toronto to donate platelets. Everyone knows him there. When I get a chance to donate, I try to book mine with him so we can donate in the same place."  
The Sikh Nation campaign has strengthened Aminaaz's connection with her father and increased her awareness of "everything that goes on in the world".  
"Donating blood hits really close to home for people who are Sikh and follow the Sikh religion," she says. "Sikh Nation brings our community closer together to remember what happened and help save lives by donating as a group."  
As a blood or plasma donor, you can shape someone's tomorrow
Seerit Boparai knows first-hand how donors make all the difference for patients.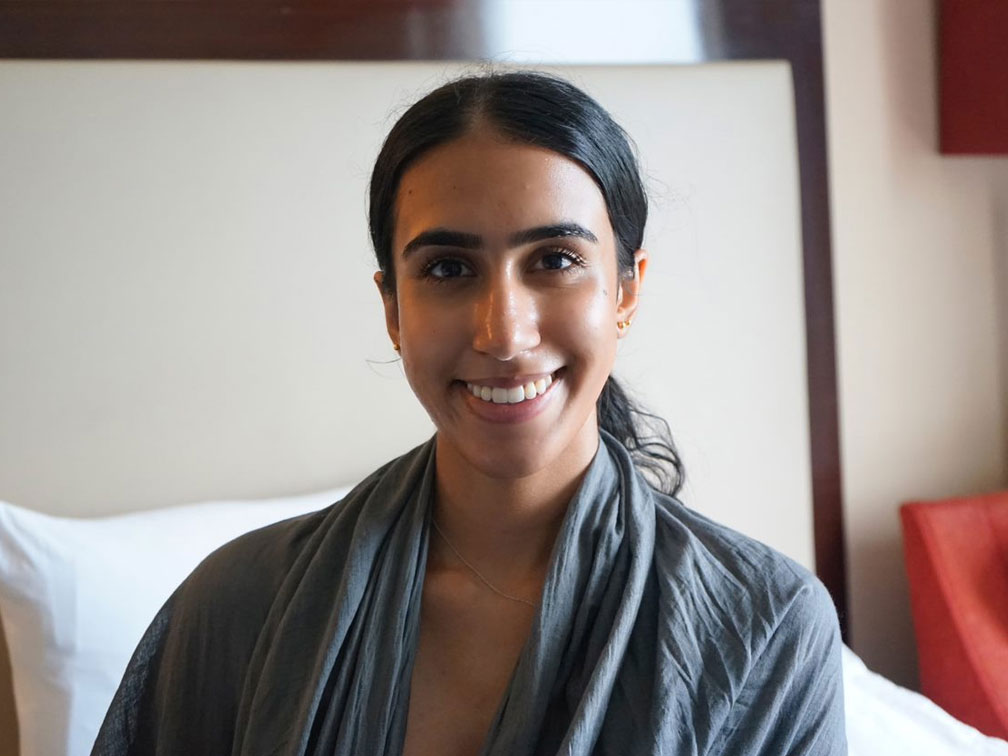 In 2013, a week after her younger sister was born, Seerit's mom, Dharampal, started to bleed unexpectedly and lost two-and-a-half litres of blood. She returned to the hospital for surgery and received 13 units of blood that helped save her life.  
Seerit is so grateful for the donors who made it possible for her mom to be there for her and her two younger sisters as they grew up.   
"My mom is selfless. Everything she does is to support someone else. She will do whatever it takes to be the best mom she can be for us," says Seerit, 20. 
"For example, I'm getting busy with school again and my mom stays up late to make oatmeal for me to have the next day. Today, she put a little applesauce in my bag because she knew I would be busy. She takes time to do little things that make me feel special."  
That family experience has coloured her perspective on Sikh Nation's efforts, as has seeing her father Ramandeep's commitment to the campaign. Every November since she was seven, she's attended Sikh Nation events with him in Vancouver, B.C. 
"My dad was involved in the Sikh Nation campaign for years before my mom needed blood," she says. "I've seen the importance of volunteering, commemorating events, and helping the community from him."  
Seerit also supported the campaign in her teens as a volunteer at the Oak Street donor centre in Vancouver. Like other young Sikhs, she would attend donation events, welcome donors, and talk with members of the local Sikh community about their participation in the campaign.  
In the process, she got to know nurses on staff and learn the procedures associated with blood, plasma, and platelet donation. It all fueled her desire to become a donor herself.  
"I donated very young, when I turned 17 and was still in high school. My close friends knew about what happened to my mom and supported me the entire way through," she says. 
---
ARE YOU ELIGIBLE TO DONATE PLASMA? Find out now
---
Seerit recalls how special it was to donate for the first time after attending events with her father for so many years.  
"It was during the Sikh Nation campaign. I was like 'Wow! I can finally be part of the process and contribute to the campaign with my blood'. Being surrounded by Sikh Nation volunteers made it an even more special moment."  
Since then, Seerit has continued to donate and support Sikh Nation. She has seen many familiar faces at events over the years and developed valuable relationships with people in the Sikh community.  
"As I grow older, I realize this is a community of people that gets together once a year, volunteers, and gives back to help others," she says. "You can feel the community grow every year as relationships build. Growing up with these people has made the world seem a little bit smaller."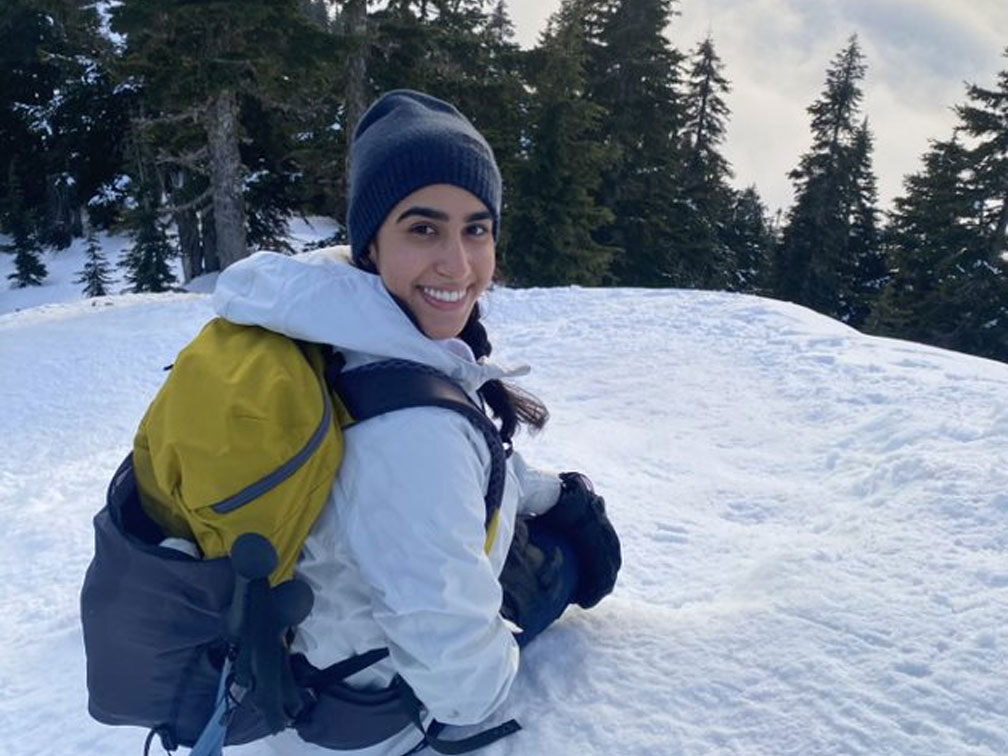 Seerit has highlighted her involvement in Sikh Nation on applications for work and school. She's also received reference letters from some of the contacts she's made. She is now a full-time student at UBC studying microbiology and nutrition, and has discovered she likes "learning about little things that keep our bodies ticking".  
She also continues to share her family's story with friends and encourage people to donate.  
"I have a stronger emotional attachment to the need for blood after what happened with my mom. Because of that experience I feel it's kind of my responsibility to help create more awareness of the need for donors."   
Diverse ethnic communities strengthen Partners for Life program
Sikh Nation has become Canadian Blood Services' largest contributor to the pledge-based Partners for Life (PFL) program. This year, Sikh Nation champions have organized donation events in more than two dozen locations from Victoria, B.C., to Ottawa, Ont.  
Canadian Blood Services has numerous partnerships with ethnic, cultural, and faith-based groups who are committed to making a difference in patients' lives. We depend on the generosity of donors from all ethnic, cultural, and religious backgrounds to provide patients in Canada with the products and services they need.  
Canada's diverse ethnic communities are essential to Canada's Lifeline for so many reasons. In some rare instance, patients require matching beyond basic blood groups which they are most likely to find in a compatible donor from within their community. Donors from diverse communities help meet the needs of patients who require blood, plasma or stem cells.  
Like all other Partners for Life groups, Sikh Nation's efforts to make all the difference for patients began with a single event. And since that first event in 1999, its members have helped save more than 165,000 lives with their donations. The Partners for Life program makes it easy for partners like Sikh Nation to see their contributions and donate as a team. You can learn more here at blood.ca.  
---
The Canadian Blood Services Partners for Life program includes teams and groups of all sizes, who contribute to more than 225,000 donations every year. By adopting a donor centre, organizations can make all the difference in the lives of patients. 
Learn more about the Partners for Life program here or call 1 888 2 DONATE.
---