Leslie Bangamba re-visited her family's darkest hours for a video that's both a cautionary tale and a tribute to medical heroes of all kinds 
Leslie Bangamba's nightmare began with an event she never actually witnessed. Her 18-month-old daughter, Amélie, swallowed a lithium battery — one of the coin-shaped button types that power so many toys and electronics. 
The battery lodged in Amélie's upper airway. It's not clear how long it stayed there undetected, as Amélie did not seem to be in distress. But on the morning of April 9, 2020, as her mother was loading the dishwasher, she suddenly collapsed on the ground where she'd been playing nearby. 
"At first I thought she was joking," recalls Leslie. "Her body was stiff as a board, her eyes were rolling to the back of her head, blood was pouring profusely out of her nose." 
---
ARE YOU ELIGIBLE TO DONATE BLOOD? Find out now
---
A recording of the panicked 911 call that followed is one of many harrowing episodes Leslie revisits in a new documentary called Amélie's Second Chance. She produced the video with support and funding from the Telus STORYHIVE initiative in conjunction with the Black Screen Office, as part of STORYHIVE'S 2021 Black Creators Edition.  
Fortunately, it's a story with a happy ending. It's also a celebration of medical teams in two cities, and the many blood donors who enabled their heroic efforts. 
'Her blood level was less than half of what it should have been'
Amélie was first taken by ambulance to a hospital in Red Deer, Alta., where she vomited a large amount of blood. An X-ray revealed the object lodged inside her.
Kelly Holt, a nurse who was on duty that day, remembers Leslie frantically trying to figure out what the object could be, and her panic at her daughter's symptoms.
"You looked at me and said, 'I just need her to be dancing in my kitchen again,'" she recalls to Leslie in one of the documentary's many moving exchanges.
A specially-equipped ambulance and team was soon racing Amélie to the children's hospital in Edmonton.  
"Her blood level was less than half of what it should have been," says Dr. Charles Larson, the pediatric cardiac intensivist who travelled in the ambulance. "I asked the team if we could bring some blood with us." 
Leslie and her husband, Astrel, had to make that 155 km journey separately, by car.  
"I remember thinking, 'this might be the last time we see her alive,'" says Leslie.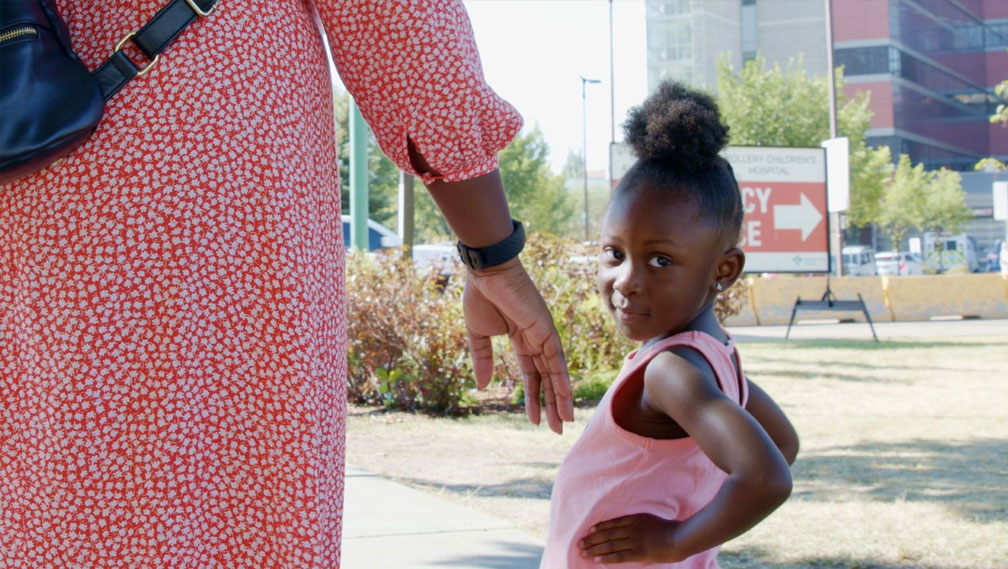 Blood donors help bring a child back from the brink 
The blood on board wasn't needed during the ambulance trip. It was while she was being transferred to her ICU bed in Edmonton that blood began gushing out of her mouth and nose.  
Dr. Larson recalls thinking that her tissues must have been damaged in such a way as to open up a connection between her swallowing tube and her aorta, a major blood vessel. And with just four cups of blood in her tiny, 20-pound body, he knew they had no time to lose.  
"With her heart pumping, she can lose all of that through a big hole in less than a minute," he notes in the documentary.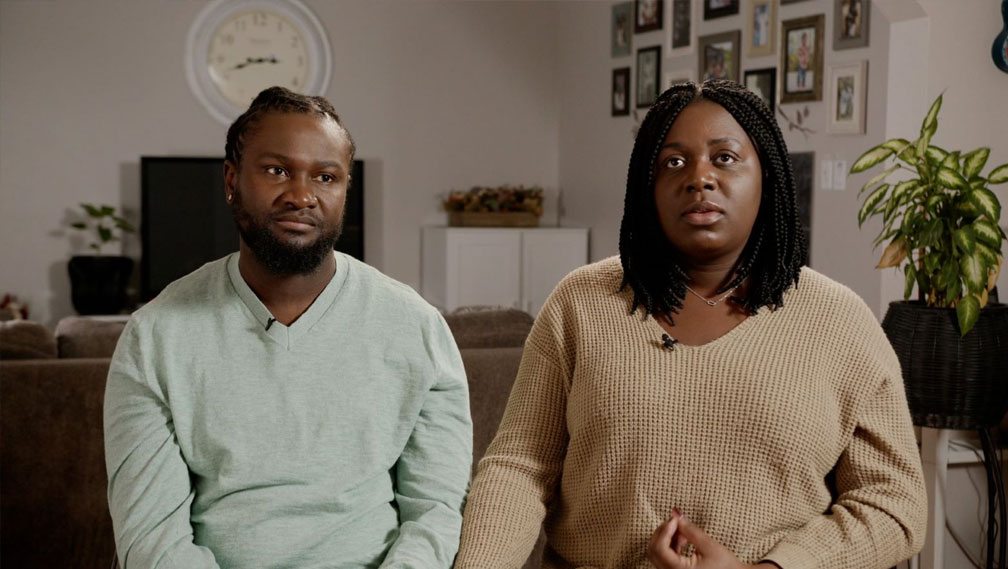 The team began transfusing the blood from the ambulance as quickly as possible and called for more.  
 With great difficulty, they managed to stabilize Amélie enough to get her to the operating room to remove the battery and repair the damage. They would discover that her swallowing tube, windpipe, and two major blood vessels had all been ruptured. 
The surgery involved lowering Amélie's body temperature as well as more intentional draining of blood, to allow the surgeons to properly see and stitch the damaged tissues. Afterward, her entire blood supply needed to be replaced with transfusions from donors.   
"The doctors could have done everything right, but without blood donors, Amélie would have died."   
And Amélie remained in critical condition well after the procedure. For the first few days she received extra-corporeal membrane oxygenation (ECMO). Equipment pumped her blood through a heart-lung machine, which removed carbon dioxide and filled it with oxygen before returning it to her body.   
Because of the pandemic, only one parent at a time could be at Amélie's side during her stay in ICU. Her father, Astrel, recalls his heart skipping a beat every time the phone rang with an update from Leslie. 
A grateful family 'forever changed' 
Nearly five more weeks of recovery and intense rehabilitation lay ahead before the family could take Amélie back home to Red Deer. But today, while she continues to need some special medical care, she is joyful and full of life.  
"As a father, I'm extremely grateful, full of joy that she pulled through. She's around, she's growing, she gets to play with her brothers," says Astrel. "Amélie's a lot of joy to be around."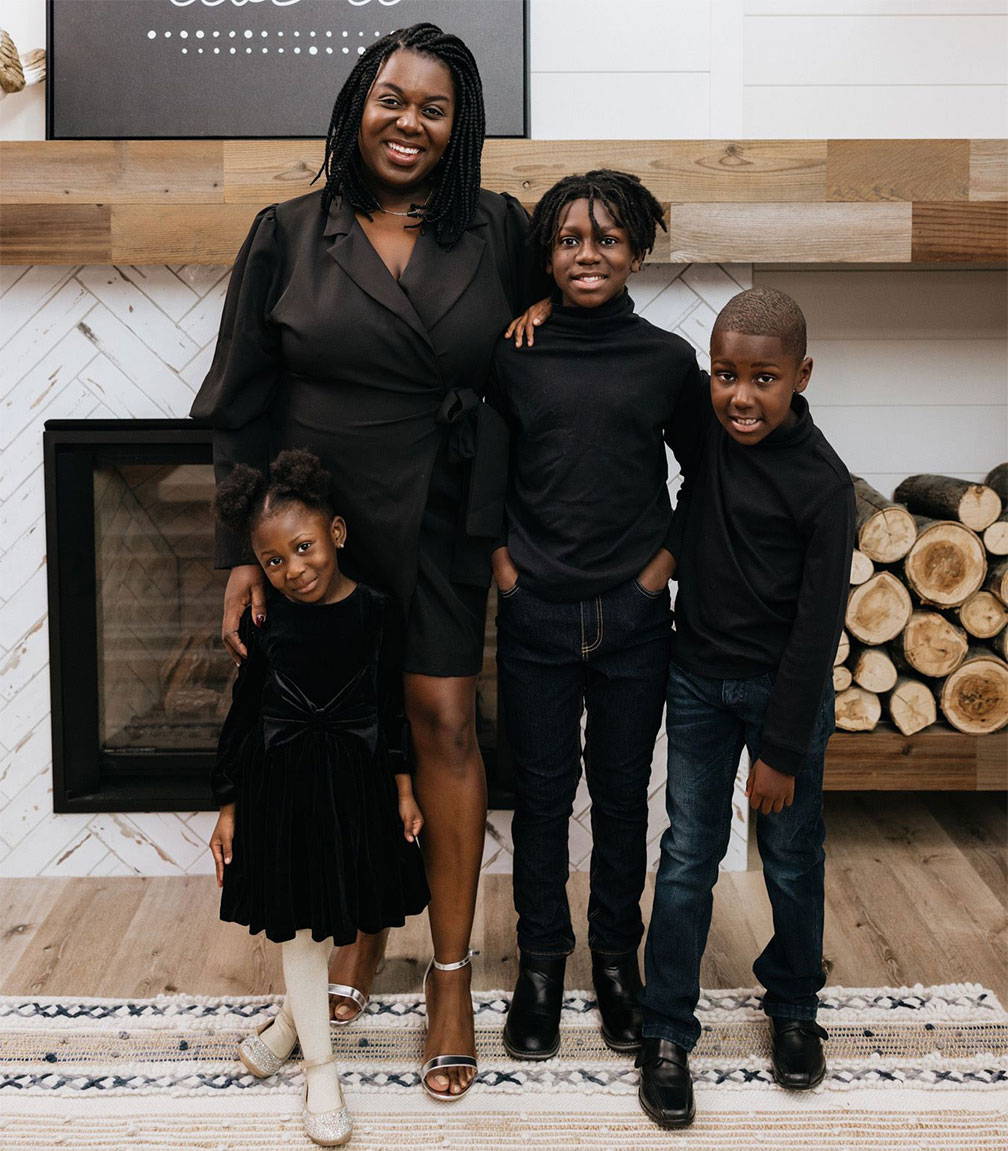 Making the documentary brought many other complex emotions to the surface as well. Leslie was moved to tears during a video call with Dr. Larson, as she took in the full details of the complex effort to save her daughter's life.  
She describes herself as "forever changed" by her daughter's experience. Not only does she cherish time with loved ones more than ever, she's become a passionate advocate for both child safety and blood donation.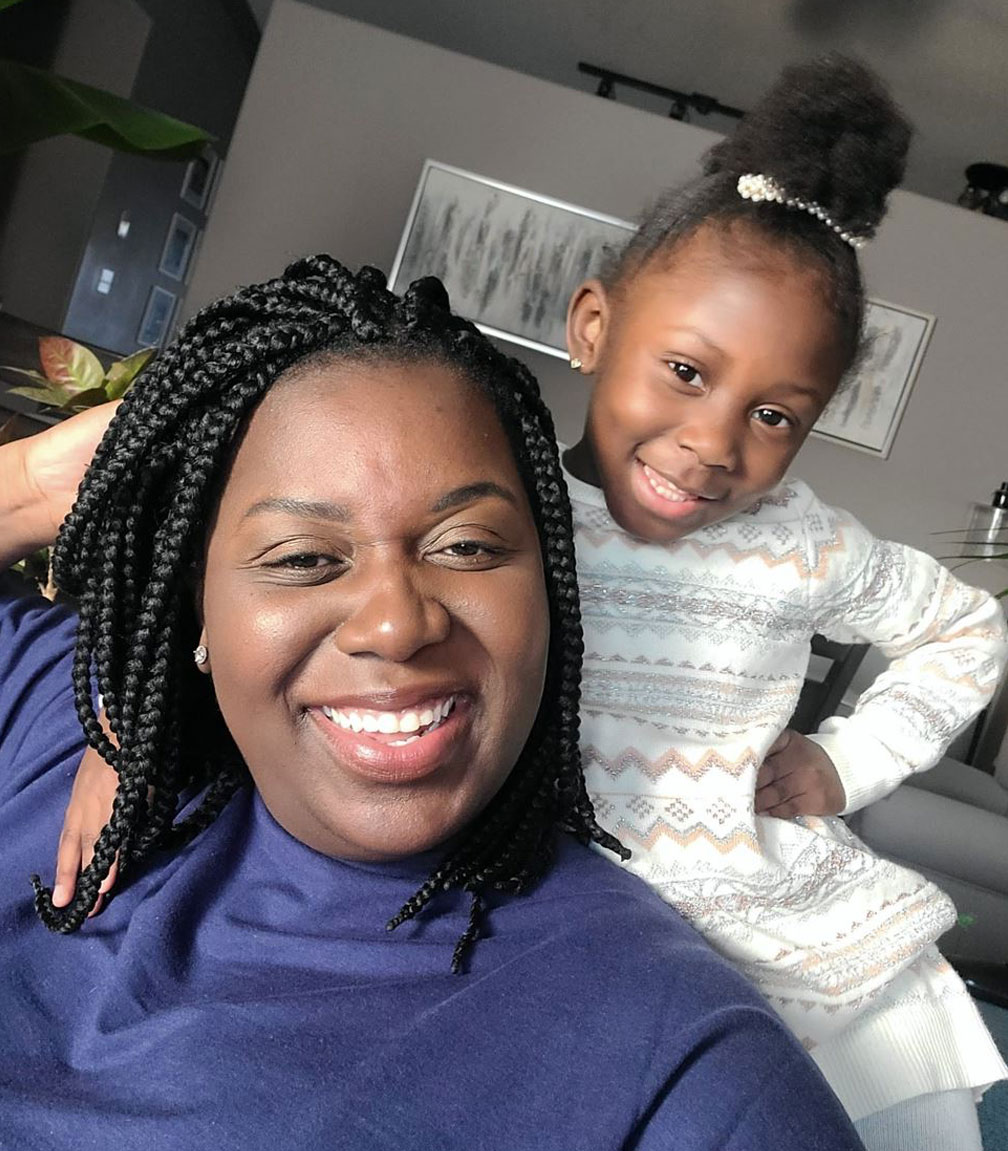 "The doctors could have done everything right, but without blood donors, Amélie would have died," she says. 
Instead, this happy little girl is back to dancing in the kitchen and more. She's living proof that donors don't just make a difference — they make all the difference.