Image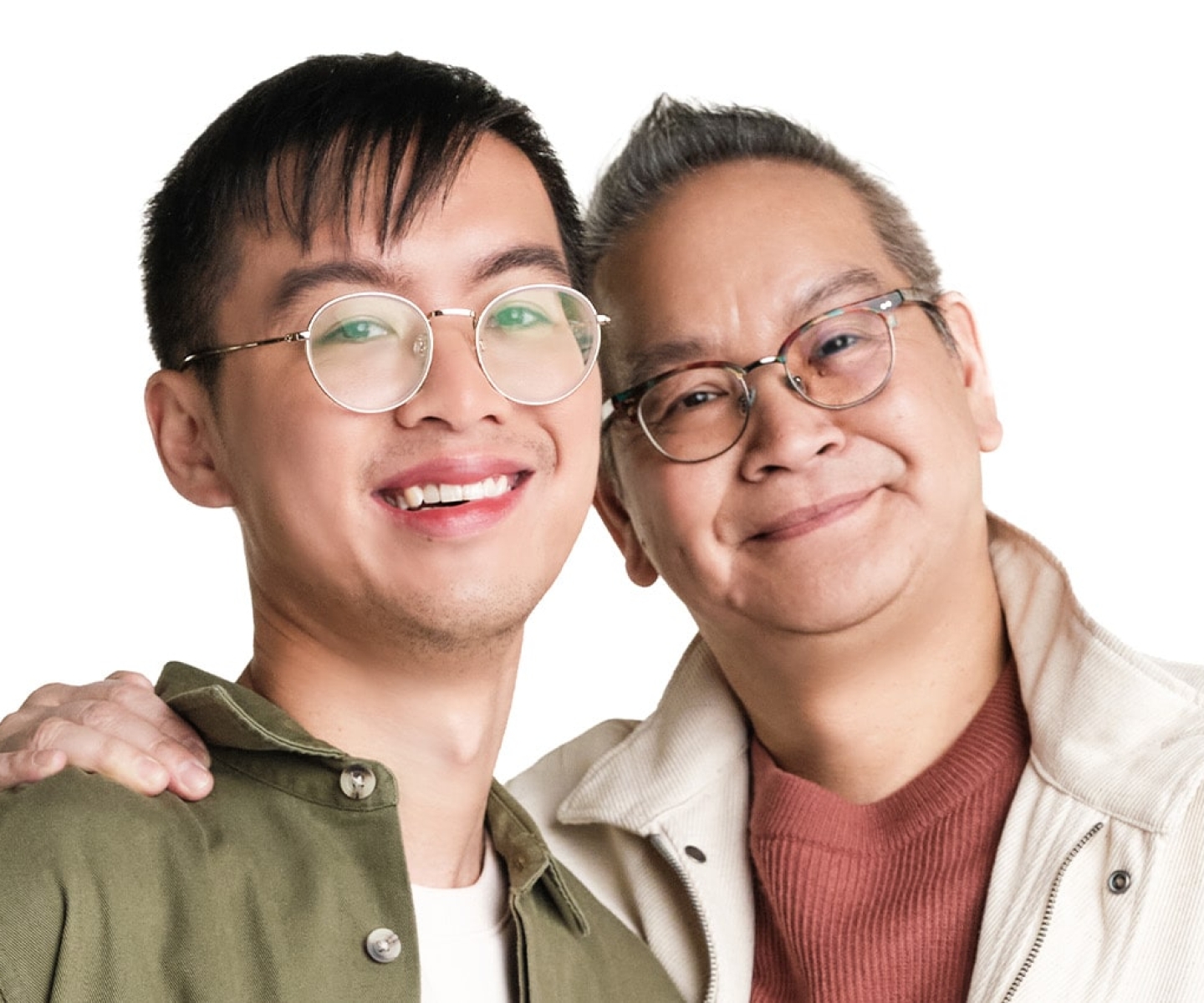 Tom Wong savours the smallest moments and biggest milestones with his son, Forrest, after surviving a rare blood cancer
A simple thread runs through many of Tom Wong's most treasured moments with his son, Forrest. 
"I like to show him things that he might not be able to learn out of a book," Tom says. "Practical things, or silly things even. I relish those moments where I get to teach him." 
The early lessons were about double-knotting shoelaces, or how to put together two short straws to make a long one for a tall cup. Now that Forrest is approaching 30, they're more likely to be about house repairs or managing stress.  
Being a great dad can take so many forms over a lifetime. Tom is grateful for each new one — including the many made possible by the stem cell donor who saved his life.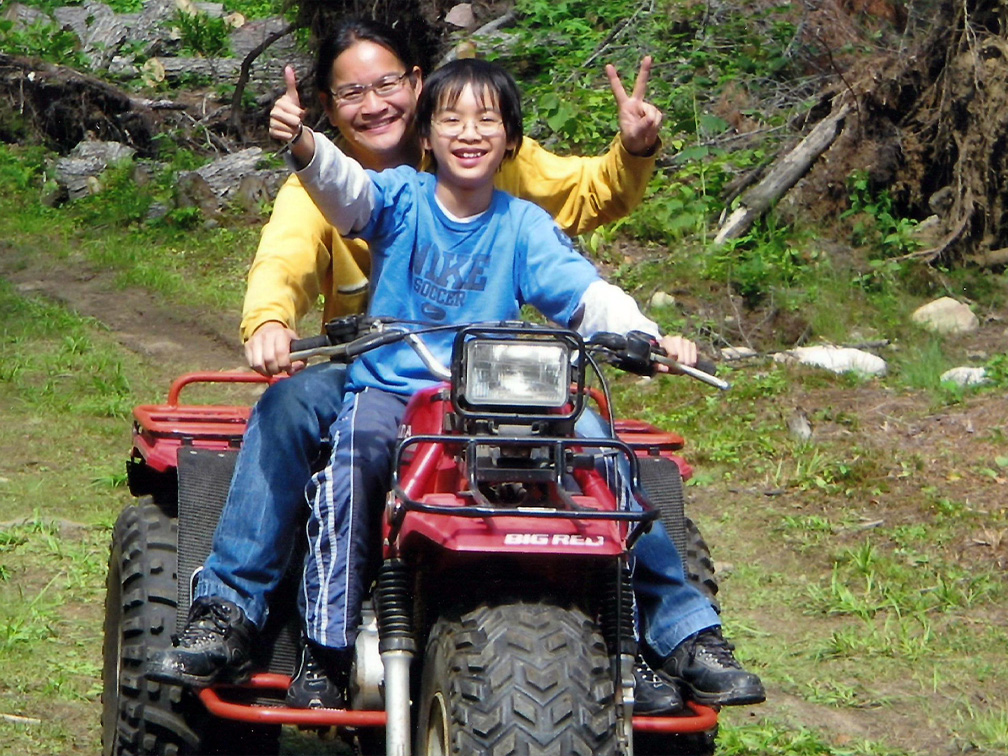 What are stem cells? 
Stem cells, specifically blood stem cells, are immature cells that can develop into any cell present in the blood stream. When patients need a stem cell transplant, it means that their bone marrow — the body's stem cell factory — has failed due to an illness.  
Most patients will not find matching donors within their families. They must rely on unrelated donors, where the best hope of a match is with those of similar ethnic ancestry. However, there is a lack of ethnic diversity in registries of potential donors worldwide; the majority of registrants are of European descent.   
Tom, who is of Chinese ancestry, had never heard of that challenge before he needed a transplant himself. It was to treat myelodysplastic syndrome, a cancer with which he was diagnosed in 2014. It concerned him so much that he began recruiting new people to our registry by speaking at businesses, universities and events in the Toronto area. 
"That's what I did while I was getting treatment, and it kept me feeling positive," says Tom. "It gave me a reason to fight on, not just for myself, but to get better representation for the database." 
---
ARE YOU ELIGIBLE TO JOIN THE STEM CELL REGISTRY? Find out now
---
Fortunately, in Tom's case, a match was identified after several months. It was a 32-year-old woman in Germany who agreed to donate her stem cells. 
"She was 20 years old when she first registered as a potential donor, so it was 12 years before they called her to say there was a match — which was me," Tom says. "So my message to would-be stem cell donors is to be patient. You may be on that list for a long, long time, but if you get the call, don't change your mind."
Tom also had the incredible experience of thanking his donor in person when he travelled to Berlin in 2018.   
"One of the things meeting Doreen did for me was remind me of how there's still so much good in the world," he says. "She gave me a chance to love my family and friends that much longer, and I'm just so grateful and humbled by it." 
Stem cell donors: you make all the difference 
That same generosity is something Tom has always tried to model for Forrest. 
"There's a saying I like, which is 'look after the last, the least and the lost,'" Tom says.  
Since his recovery, Tom has continued to do just that. He provides peer support to patients with blood cancer and volunteers at a food bank. He's celebrated his transplant anniversaries with events to collect toys for children and families fighting cancer. And he has recruited hundreds of people to the stem cell registry to make all the difference for others. 
---
STEM CELL DONORS SAVE LIVES
---
Tom is so proud when he sees his only child demonstrate that same kindness and caring — from celebrating a career success by treating others to dinner, to the time back in high school when he intervened with a teacher who was embarrassing a classmate.  
"He actually got sent to the principal's office for that," recalls Tom. "But we were glad he stood up for a kid who was getting bullied."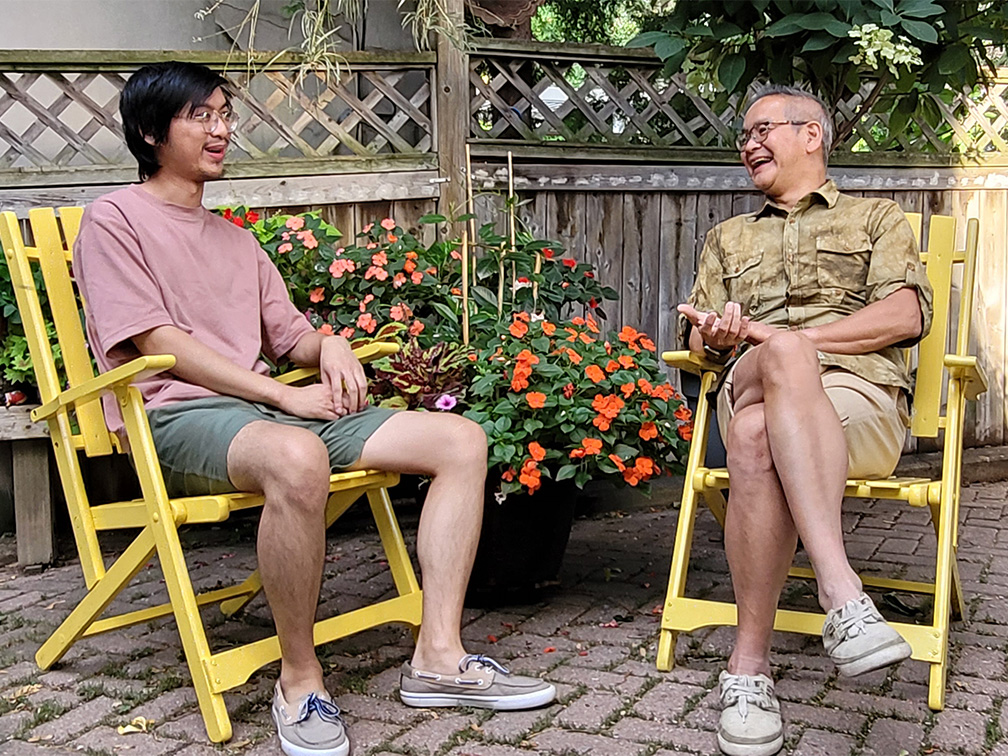 Thanks to his stem cell donor, Tom has seen Forrest get a driver's license, earn a degree, buy a home and even forge a career at the same company where he worked for many years himself. And he remains full of hope for their future together.  
In their continuing journey as father and son, Tom is just as excited to learn from Forrest as he is to keep passing down wisdom. 
"I admire his patience and his analytical mind," he says. "He helps me do things I'm not skilled to do, and I help him with things he's not skilled to do. 
"We rely on each other. He's just a great kid." 
---
MORE WAYS DONORS MAKE ALL THE DIFFERENCE 
---